If we don't win, you don't pay.
Speak to the Attorney.
Born to serve.
633 W 5th Street #2890
Los Angeles, CA 90071
(213) 596-9642.
2323 S. Voss Rd, Suite 244
Houston, TX 77057
(832) 592-1260.
Date Modified: June 14, 2023
This is the Ultimate Guide to Compensation for Big Rig Truck Fatalities. Truck accidents are one of the most dangerous things one can go through, and you can't see them as a regular car accident.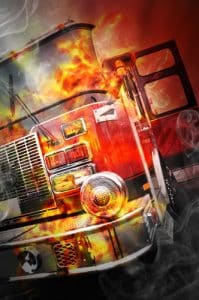 Trucking Wrongful Death Claim?
The reason for that is trucks are much heavier than regular cars or motorcycles and, therefore, can cause much more damage than them. Many know what to do if they are injured after a truck accident since they can hire a personal injury law firm to file a claim against the negligent parties. However, what happens when truck accident victims die in the accident?
We are here to give you the answer to that question, so read this page to know what to do after a fatal truck accident! If you ever get into one and your loved one dies in the process, you can always trust Ehline Law to file the wrongful death claim. It would help if you get compensation for what happened.
How Can Ehline Law Help Me After Truck Accidents in Los Angeles?
Los Angeles personal injury lawyers working for Ehline Law can help you in many ways after your loved one dies in a truck accident. Although not everyone knows it, you can file a fatal truck accident lawsuit after it, and that compensation helps you pay economic damages and burial expenses.
We can handle all the paperwork needed for that claim and even negotiate with the other party or insurance company to get you the compensation you deserve after the accident. Do you have any questions about the legal process needed for the claim? Let us know!
Leading a thorough investigation to find out what truly happened after the accident is essential when collecting evidence, and that's something our Los Angeles truck accident lawyers also do.
When we say evidence, we mean things such as:
Witnesses
Medical records
Police reports
Audio
Video
Pictures.
If you don't want to get to a settlement with the other party, we can also represent you in a trial to prove the negligent driver is liable for everything.
Hence, this is what you can expect Ehline Law to do for you:
File a lawsuit against the liable truck driver or trucking companies.
Tell you how each part of the legal process works after truck accidents.
Negotiate with truck drivers or insurance companies.
Lead an investigation to know more about the case.
Collect evidence.
Represent you in a trial.
Make sure you receive your compensation when the trial finishes.
Schedule a free consultation whenever you need it.
Factors at Play After a Truck Accident
These are the main things that could make accident claims better or worse for the liable party:
If the driver wasn't trained to drive a truck
Road conditions
The number of victims in the accident
The age of the victims
The cause of the accident.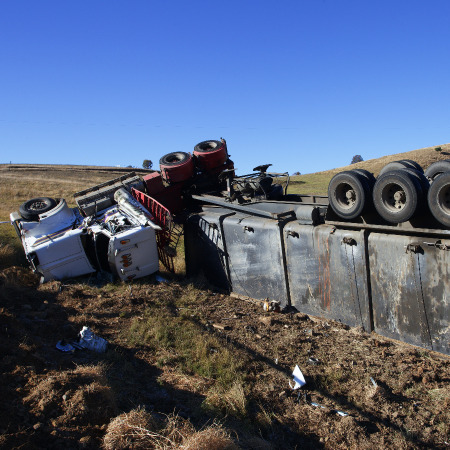 Not all truck accidents are the same, and the compensation you get after them depends on several factors. If the accident didn't happen because of the truck driver but rather something the trucking company is liable for, then you can't file a claim against the driver in Los Angeles.
In those cases, the lawsuit would be against the trucking company because they manufactured a truck with a malfunction. Road conditions are also something drivers can't control, so they wouldn't be liable for the accident either if it happened because of that.
Things such as the age of the truck accident victim can make a claim more expensive for the liable party for it.
The injuries the victim gets are also important for that matter, so here are the most common truck accident injuries:
Traumatic brain injuries
Burns
Broken bones
Facial fractures
Emotional trauma.
Is Only the Truck Driver Liable in a Fatal Truck Accident Claim in Los Angeles?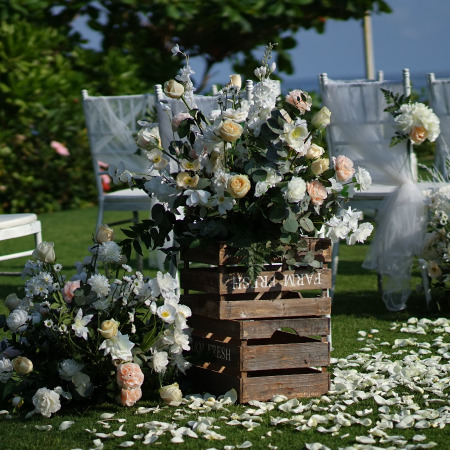 While that depends on where the trucking accident happens, many potential defendants can be in a truck accident. Maybe truck drivers are as liable as the trucking company, so you can sue both of them and receive compensation from both sides.
Your Los Angeles truck accident lawyer can even help you sue repairers and maintainers if they failed to make sure the truck was in neat condition to be driven and hence, indirectly caused the trucking accident.
Why Hire a Truck Accident Lawyer from Ehline Law?
Hiring a truck accident attorney who is ready to help you sue drivers or commercial truck accidents is essential, and an unskilled lawyer won't be fit for the job.
Here are the reasons why you should always hire Ehline Law for truck accident cases:
It has 24/7 service.
It offers experienced truck crash lawyers.
It offers free case evaluations.
It works with a no-win-no-pay policy.
Schedule a Free Consultation With a Fatal Los Angeles Trucking Accident Law Firm in Los Angeles, CA
Trucking accidents are something no one should go through, but if you ever get into one and a loved one dies during the process, you need to be ready to sue trucking companies or file a truck accident injury claim against the driver.
Do you need an experienced truck accident attorney for the matter but don't know where to find one? Survivors need agents committed to obtaining justice. Because of this, we offer a free consultation to apprise the family of their legal rights.
Consumers may call our Ehline Law Firm Northern and Southern California law offices toll-free at (213) 596-9642. So call now to schedule an appointment to discuss your case. We can also handle large truck accidents.
Michael Ehline is an inactive U.S. Marine and world-famous legal historian. Michael helped draft the Cruise Ship Safety Act and has won some of U.S. history's largest motorcycle accident settlements. Together with his legal team, Michael and the Ehline Law Firm collect damages on behalf of clients.
We pride ourselves on being available to answer your most pressing and difficult questions 24/7. We are proud sponsors of the Paul Ehline Memorial Motorcycle Ride and a Service Disabled Veteran Operated Business. (SDVOB.) We are ready to fight.