If we don't win, you don't pay.
Speak to the Attorney.
Born to serve.
633 W 5th Street #2890
Los Angeles, CA 90071
(213) 596-9642.
2323 S. Voss Rd, Suite 244
Houston, TX 77057
(832) 592-1260.
Date Modified: June 13, 2023
Considered a sister brand to Nordstrom, the Nordstrom Rack is an American off-price department store chain with more than 352 stores across 41 states in the US.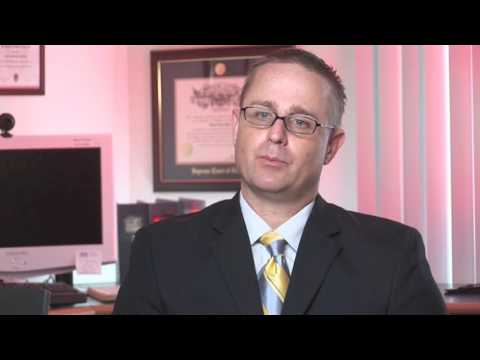 Although Nordstrom Rack sets itself apart from its competitors, such as TJ Maxx and Burlington, it still has the same hazards that plague other discount departmental stores.
Roaming around Nordstrom Rack can be fun and exciting. However, an accident can turn your trip into a nightmare. With medical bills stacking up, you may feel lost, confused, unsure of what to do or who to reach out to for help.
Ehline Law and our personal injury attorneys have more than 15 years of experience working closely with injured victims, protecting their rights, and fighting for the compensation they deserve. Contact us now to discuss your case with our personal injury attorneys and learn more about your rights as an injured victim.
Slip and Fall Accidents Is Much More Common at Department Stores than You Think
According to National Floor Safety Institute, approximately 8 million people are treated in emergency rooms annually for fall incidents, with slip and fall accounting for 1 million or 12% of the total falls. The Consumer Product Safety Commission revealed that floors and flooring materials contribute to nearly 2 million fall incidents in the country.
About Our Attorney Awards, Reviews, and Accolades
The Superlawyers Rising Star Award was awarded multiple times to Michael Ehline from 2006-2015.
Newsweek Magazine awarded its "Premier Personal Injury Attorneys" award to Ehline Law Firm's attorneys in 2015.
CNN interviewed Michael Ehline about cruise ship law, and he was a guest on NBC discussing limousine law practice areas. Michael was also interviewed by Nancy Grace on CBS, discussing his expertise in California dog bite law.
Our years of experience can help you hold all the negligent parties liable for causing your damages.
A slip-and-fall accident has devastating consequences, especially for vulnerable groups (people over 65). Hip fractures in older adults can ultimately affect their life, requiring lifelong care and assistance in their daily routine.
Most fall accidents occur at home and workplaces, but that does not mean department and retail stores are safe. Employees' negligence can often result in dangerous conditions leading to slip and fall accidents.
There are many causes of slip and fall accidents and other types of accidents that can occur at Nordstrom stores. To avoid accidents, all patrons must watch their steps and know their surroundings when navigating a Nordstrom store.
Common Causes of Nordstrom Rack Accidents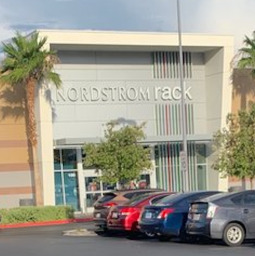 All sorts of hazards may present themselves at a department store chain, including Nordstrom, due to the negligence of the property owner, manager, or store employee. Some of these include the following.
Slippery Surfaces
Spilled food and beverages can lead to slippery surfaces. An employee who does not immediately clear up the mess can increase the risk of Nordstrom slip and fall injuries for unaware walking customers.
Sometimes decor products may contain liquid or water, and any leak can cause the water to spread across the floor, making it a serious hazard if not moped immediately.
Uneven Flooring
Although much thought goes into designing the store's layout, a miscalculation or error can lead to uneven flooring, leading to a tripping hazard.
Wear and tear or lack of inspections can lead to missing or broken tiles going unnoticed by management which can cause patrons to trip and fall.
Torn carpets are also a severe hazard to patrons. The store must immediately remove or replace torn, worn-out carpets, which can cause customers to trip and hurt themselves.
Overcrowded Shelves
Nordstrom Rack store has many shelves for employees to display clothing, home items, decor, and more. Lack of training can lead to overcrowded shelves from which products can fall and become a tripping hazard.
In case of heavy products falling from shelves, it can cause severe head and neck injuries to patrons walking in the aisles.
Lack of Warning Signs
Freshly mopped floors at Nordstrom Rack can cause serious slip-and-fall accidents if the employees do not put up warning signs to inform patrons. Warning signs are vital to informing customers about any hazards they should avoid and protecting the store from liability. However, employees may be negligent and forget to place warning signs where needed, increasing the risk of accidents.
Lack of Security
Besides product falling and slip-and-fall accidents, a serious concern at a Nordstrom store is the massive crowd outside during sales and the holiday season. Lack of security can cause customers to rampage into the store and hurt other patrons and employees.
Security at Nordstrom Rack is also essential to protect patrons and employees from robbers and other aggressive customers. Lack of security can lead to assault, causing serious injuries and psychological harm to the patrons.
Poor Lighting
Inadequate lighting can cause patrons to slip and fall from stairs or prevent them from watching for hazards or warning signs that can lead to accidents. The store needs proper lighting in parking lots to avoid car accidents and robbers from harassing and attacking consumers.
Types of Injuries from Accidents at Nordstrom Rack Department Store
Many different types of injuries can occur at a Nordstrom Rack department store, some of which include the following:
Broken bones and fractures
Traumatic brain injuries
Spinal cord injuries
Head and neck injuries
Soft tissue injuries
Hand and wrist injuries
Internal injuries, bleeding, or organ damage
Nerve damage.
The type of injuries you may sustain depends on the accident's nature and the impact's severity. Whether you're suffering from Nordstrom slip and fall injuries or any other serious personal injuries from an accident at the department store, it is crucial to seek medical help immediately. The more you prolong your medical treatment, the greater the chances of a medical complication.
Depending on the severity of the injuries, you may incur substantial medical bills and other out-of-pocket expenses. Discussing your case with an experienced personal injury attorney can help determine the available legal options.
Who Is Responsible for an Accident at Nordstrom Rack?
If the negligence of property owners, managers, or employees at Nordstrom stores results in an accident, the store will be responsible for injuries. In such cases, accident victims can pursue personal injury claims against the store to recover damages.
However, to ensure you have a valid personal injury claim, it is crucial to prove the four critical elements of premises liability, and these include the following:
The defendant is the property owner, manager, or occupier during the accident (duty of care).
The defendant was negligent in maintaining the property safely and reasonably (breach of duty).
The defendant's negligence resulted in the plaintiff's injuries (causation).
The plaintiff suffered damages at the property (damages).
Before pursuing a personal injury claim, discussing your case with an experienced personal injury attorney is essential to understand whether you have a valid point. An attorney can help collect the evidence needed to prove the four critical elements of premises liability.
Does the Property Owner Owe You a Duty of Care?
Under premises liability, property owners do not owe all visitors a duty of care. To have a valid case, accident victims must prove that the store owed them a legal obligation. The property owner's commitment to a visitor depends on the visitor's status, as outlined below.
Invitees: A customer is an invitee as they come because of an invitation from a business, such as Nordstrom Rack opening its doors to the public. Property owners owe invitees the highest duty of care and must ensure their property is safe from all known hazards or hazards they may discover through a reasonable inspection. So it would help if you were not falling on broken merchandise or wet floors, for example.
Licensees: A licensee enters the property with permission for specific purposes. An electrician, a store owner's friend, or a plumber are all examples of licensees. The property owner must protect licensees from the dangers they are aware of.
Trespassers: In most cases, property owners do not owe trespassers a duty of care, but certain exceptions exist.
Children: The law allows property owners to have a duty of care towards children, especially those trespassing, as they do not have the cognitive ability to sense or understand the danger.
Whether buying a product inside a Nordstrom Rack or window shopping, the store owes you a duty of care. It must protect you from any existing dangers or hazards that may occur after a reasonable inspection. A property owner failing to inspect and remove threats is negligent and may be liable for your injuries.
What Types of Damages Can You Recover After an Accident at Nordstrom Store?
The damages you can recover depend on the injuries sustained following your accident at a Nordstrom store.
Under personal injury law, injured victims can file personal injury claims and recover the following types of compensatory damages after a slip and fall accident or any other kind of accident:
Economic damages occur directly after an accident, including medical treatment costs, expenses, lost wages, and property damage.
Non-economic damages: Besides physical injuries, an accident victim may experience emotional trauma, and non-economic damages help compensate victims for such subjective losses. Pain and suffering, emotional distress, and reduced enjoyment of life are some examples of non-economic damages.
An experienced personal injury attorney can help calculate compensatory damages following your accident. You may be able to provide pay slips and absent notices from work to prove lost wages or medical bills to verify medical expenses, but proving non-economic damages is much more challenging, and you would require the help of a skilled attorney.
Whether a slip and fall accident or any other type, resourceful personal injury lawyers can bring experts on board to help assess the extent of physical and psychological injuries and calculate compensatory damages to ensure maximum compensation.
Why You Need Personal Injury Lawyers for Legal Representation
Suppose you've suffered injuries in a Nordstrom slip and fall or any other accident at Nordstrom Rack. In that case, you may be considering pursuing personal injury claims without the help of an experienced attorney.
Hiring an attorney following your accident is not mandatory, as the law allows injured victims to represent themselves legally in court. However, it is essential to note that without legal knowledge and knowing the entire lawsuit process, your risk is jeopardizing your one shot at making a recovery.
Schedule a Free Consultation with Ehline Law
Whether a slip and fall accident or any other incident at Nordstrom store, it is not fair for you to bear the financial consequences of an accident caused by another's negligence. Our law firm can help negotiate with any insurance company or Nordstrom Department store defense lawyers on your behalf when things requiring medical attention, like fall accidents, happen.
If you suffered injuries in an accident at a Nordstrom store, contact us at (833) LETS-SUE for a free consultation with an injury lawyer to discuss your case with our experienced Nordstrom rack injury accident lawyer. If you retain us to handle the legal process, we will work on a contingency fee basis. If you don't win, we recover nothing from fees.
Michael Ehline is an inactive U.S. Marine and world-famous legal historian. Michael helped draft the Cruise Ship Safety Act and has won some of U.S. history's largest motorcycle accident settlements. Together with his legal team, Michael and the Ehline Law Firm collect damages on behalf of clients.
We pride ourselves on being available to answer your most pressing and difficult questions 24/7. We are proud sponsors of the Paul Ehline Memorial Motorcycle Ride and a Service Disabled Veteran Operated Business. (SDVOB.) We are ready to fight.