If we don't win, you don't pay.
Speak to the Attorney.
Born to serve.
633 W 5th Street #2890
Los Angeles, CA 90071
(213) 596-9642.
Date Modified: June 13, 2023
Modern aesthetics, tall ceilings, and luxury fashion make walking around Nordstrom an experience to enjoy. Whether you're buying something or window shopping, going to the Nordstrom department store is an adventure that one shouldn't miss out on.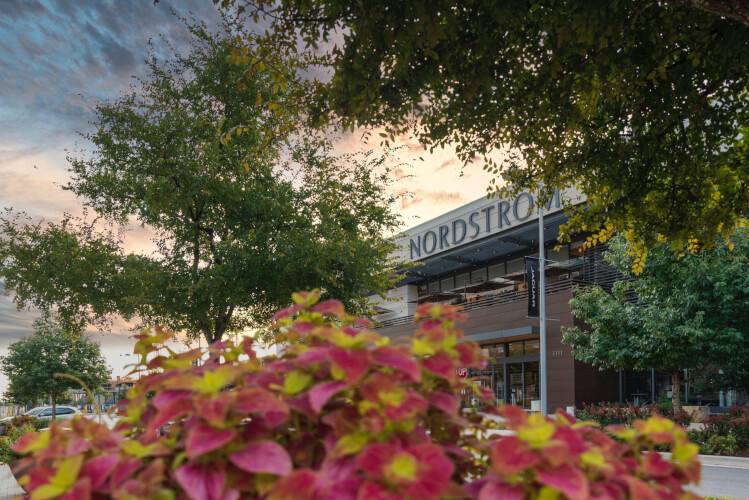 Did You Get Hurt Shopping at Nordstrom's?
However, behind all that glamor may hide hazards turning a shopping adventure into a nightmare. Ehline Law and our retail store personal injury attorneys have worked with injured shoppers to hold retail and department stores accountable for their negligence.
If you suffered injuries in a Nordstrom department store, contact us, as you may be able to seek damages.
Causes of a Slip and Fall Accident in Nordstrom
Slip and fall accidents can result in serious personal injuries, requiring medical treatment, surgery, and sometimes life-long care.
According to the Centers for Disease Control and Prevention, there are 3 million people treated in emergency departments for fall injuries, making slip and fall accidents a serious concern.
Slips and fall accidents happen in stores for many different reasons, including:
Beverage or food spills: Many Nordstrom stores have bars, cafes, and restaurants, which means that shoppers may be carrying food or beverages around the store. In the event they spill anything, it could be a severe hazard for other shoppers if the employees do not clean the wet floors.
Merchandise on the floor: When employees set up inventory in the store or on the shelves, they must do it properly according to the store's SOPs. Unintended merchandise on the floor can pose a tripping hazard to unsuspecting customers, resulting in a slip-and-fall accident.
Clothes on the floor: There may be instances where negligent customers ruffle through the clothes and leave them on the floor. It can easily lead to slip and fall accidents, resulting in serious injuries such as broken bones, spinal cord injuries, and traumatic brain injuries.
Snowy or icy surfaces: During winter, snow can collect at the Nordstrom store's front, and there may be icy surfaces in the parking lot and sidewalks. Snowy and icy surfaces can increase the risk of slip and fall accidents from wet floors, for which injured victims can hold the store liable for their fall case after they slipped.
Broken merchandise: Besides clothes, Nordstrom sells home decor that is often fragile. Any item falling from the shelves can break into several pieces, and if not cleared up immediately, it can cause customers to trip and fall. A material fact such as this can cause the retailer to be found liable.
Other Hazards at Nordstrom Store
Besides slip and fall hazards in a Nordstrom store, other dangerous conditions could cause an accident, including the following.
Defective Escalators or Lifts
The last thing you want as you shop is to suffer a substantial injury in lift equipment machinery like an amputation or head injury. Lifts and escalators require routine maintenance to operate safely, and lack of maintenance can cause issues with such equipment, increasing the risks of accidents. A speeding or a halting escalator can lead to customers falling and injuring themselves in a fall case, etc.
Defective escalators or lifts can have gaps where clothes or limbs can get stuck, seriously injuring customers. The store is responsible for inspecting its equipment and ensuring it is safe for use. The circumstances can lead to some other party being found liable along with the business itself.
The burden will be on your lawyer to show a safety violation, maintenance, or manufacturing defect. Defective elevators carry similar risks to patrons based on similar factors these retailers face daily.
Suppose you are entitled to compensation and have not blown the statute of limitations in a civil case. In that case, our established, aggressive personal injury attorney can represent your final victory in court for the most money that can be won. This is what you and your loved ones deserve. Call our superior injury lawyers when you want guidance by dialing (213) 596-9642. We can help track down the evidence and witnesses you need to obtain a full recovery from any defendants or specifically liable retailers doing a co-promotion, for example.
Defective Shopping Cart
A broken, defective shopping cart is also a risk for Nordstrom customers as the wheels can immediately get stuck, causing the patron to hurt themselves. The store must fix these problems and not let them fester after a complaint and knowledge of the matter.
Assault
Although rare, assaults happen at retail stores, especially during the holiday when customers fight each other for limited-quantity products. However, it can also occur between a customer and a hot-headed store employee, leading to concussions, brain injuries, or even wrongful death.
Another kind of assault involves robbers hitting store customers and employees to rob the store. These can either happen inside the store or in the store's parking lot, which is why the store needs to have adequate security, especially in high-risk areas known to exist by these retailers.
Food Poisoning
Nordstrom is an American luxury department store chain, meaning the store has high standards for serving its customers as a retailer. Having a Nordstrom credit card is still a sign of wealth and status for many patrons who shop at this retailer. However, if the chef or managers fail to practice good hygiene before cooking food at any of the Nordstrom cafes, bars, or restaurants, they may end up serving food that typically results in food poisoning.
Other common accidents include:
Rapes and assaults in parking lots and common areas
Pedestrians run over by cars (Uber, Lyft, Taxi, Shuttle Buses) in the parking lot ground area
Security guard and municipal police shootings
Stabbings and other third-party danger.
To be eligible to win, you must swiftly document materials, facts, and evidence of circumstances leading to your case and the legal theory to create a compelling decision. You may have a legal right to pursue monetary damages, and the outlet may even face strict liability as a common carrier in some cases. Any compensation awarded would be based upon the failure to warn or repair dangers in a merchandise aisle or anywhere else, even if it's not caught on video. But the dangerous location must be inspected swiftly before memories fade, witnesses die, or evidence is destroyed.
What to Do After a Nordstrom Accident
Suppose you are a victim of a slip and fall accident or any other accident at a Nordstrom store. In that case, there are some steps you must take to ensure you have a strong case and winning status with the insurance adjuster evaluating whether to pay you the most money or not.
Right after your accident, you must take pictures or videos of your injuries, where the accident happened, and what caused your accident. It can help determine whether Nordstrom was responsible for your injuries and prevent other public members from suffering a similar fate.
You should also call an employee or a manager to help file an incident report. Make sure to request a copy of the report, as it serves as proof that the incident occurred at a particular Nordstrom store.
If there is anyone around who witnessed your accident, try to talk to them and note down their name and contact number. A witness statement strengthens a personal injury claim or lawsuit.
You must call first responders or emergency services if your injuries are severe enough to warrant medical attention. Even if your injuries are not severe, visiting a hospital for a medical checkup is crucial, as some injuries can take time to manifest.
A doctor would be better able to guide you on your medical condition following an evaluation. Also, pay attention to any symptoms you may experience within a few days of your accident and let your doctor know immediately. Speed is key when creating a record of injuries or death. What is presented at trial displays the history of your case? The fewer fruits you produce, the less fruitful your compensation becomes.
After an accident, it is crucial to speak to an experienced personal injury attorney to learn more about your rights and whether or not you have a valid claim. If you have a valid claim, the attorney can protect your rights and pursue a personal injury claim or lawsuit to recover compensation.
Damages You Can Recover in a Personal Injury Lawsuit
When you're injured following a slip and fall incident or any other accident due to the property owner's negligence, you may have legal standing to sue them and recover compensatory damages, including:
Past and present medical bills
Future medical expenses
Lost wages and loss of earning capacity
Lost future earnings
Pain and suffering
Emotional distress and mental anguish
Property damage.
A skilled personal injury attorney would be better able to guide you on the type of damages you may be able to recover following your injuries.
How Can a Personal Injury Attorney Help with Your Nordstrom Injury Case?
When you're injured in a Nordstrom store accident, you must satisfy the elements of premises liability, which include the following:
The defendant is the Nordstrom store owner or occupier
The defendant failed to maintain a safe environment at their store
The plaintiff suffered injuries
The plaintiff's injuries occurred due to the defendant's negligence.
It is important to gather and provide evidence that establishes a link between the defendant's negligence and your injuries to prove the elements of a premises liability case.
An experienced personal injury attorney can help collect the relevant evidence to prove that the defendant knew about the hazard or should've known and they failed to take any measures resulting in your injuries.
Another critical aspect of a personal injury claim an attorney can help with is negotiations. You may be disadvantaged if you've got a valid claim and go against Nordstrom and their insurance company without legal representation.
With medical bills and other financial losses piling, you may feel urged to settle the case by taking the first offer they give you, which in most cases won't cover your medical bills.
A resourceful attorney can help you if you're struggling financially by locating a medical lien doctor for your treatment so you don't have to pay for medical treatment upfront. They can also calculate the damages incurred and send the initial demand letter to the negligent party to initiate the negotiations and get you a fair settlement.
Following the legal process and court rules are vital to recovering compensation. Skipping on some processes can result in the defendant filing a motion to dismiss your case.
The court will not guide you through the entire legal process and what you need to do, which is why it is important to let an experienced personal injury attorney handle your Nordstrom accident case.
Why Choose Ehline Law for Legal Representation
Ehline Law is an award-winning personal injury law firm with more than 15 locations across California, including Los Angeles.
Choosing a reputable law firm to protect your rights and fight aggressively for your compensation is essential when pursuing legal action. We have helped protect the rights of more than 3,000 injured victims and successfully recovered over $150 million in compensation.
Our law firm has won several awards over the years, such as the Superlawyers Rising Star, Premier Personal Injury Attorneys, Best Attorneys of America, and many more. These prestigious awards show the dedication and passion that drives our attorneys to strive for the best for our clients while focusing on every remedy they are owed.
If you're facing financial issues following your accident at Nordstrom, our attorneys can help arrange an experienced medical doctor on lien. It is a great arrangement for injured victims to receive treatment without worrying about paying medical bills and responding to discovery requests.
Ehline Law believes in serving injured victims and providing justice, a basic necessity for all Americans. Our dedicated personal injury attorneys provide legal services on a contingency fee basis, which means we don't charge any upfront cost, so you don't have to worry about legal fees while your broken bones heal. After dealing with all this trauma, we are ready to navigate your case and get your life back on a proper footing.
Schedule a Free Consultation with Ehline Law's Nordstrom Accident Lawyers
Our Nordstrom department store accident attorneys in Los Angeles will help assess your case and discuss your legal options and any alleged violation caused by the property owners or trademark owners. If you suffered injuries in a slip and fall accident or any other accident at Nordstrom or have lost a family member due to a Nordstrom accident, contact us at (833) LETS-SUE for a free consultation, as you may be eligible for compensation.
We guarantee no recovery or fee promise and are available 24/7 to address your case with a proven case management expert. You can fill out our form here for a callback.
Michael Ehline is an inactive U.S. Marine and world-famous legal historian. Michael helped draft the Cruise Ship Safety Act and has won some of U.S. history's largest motorcycle accident settlements. Together with his legal team, Michael and the Ehline Law Firm collect damages on behalf of clients.
We pride ourselves on being available to answer your most pressing and difficult questions 24/7. We are proud sponsors of the Paul Ehline Memorial Motorcycle Ride and a Service Disabled Veteran Operated Business. (SDVOB.) We are ready to fight.