If we don't win, you don't pay.
Speak to the Attorney.
Born to serve.
633 W 5th Street #2890
Los Angeles, CA 90071
(213) 596-9642.
Date Modified: June 15, 2023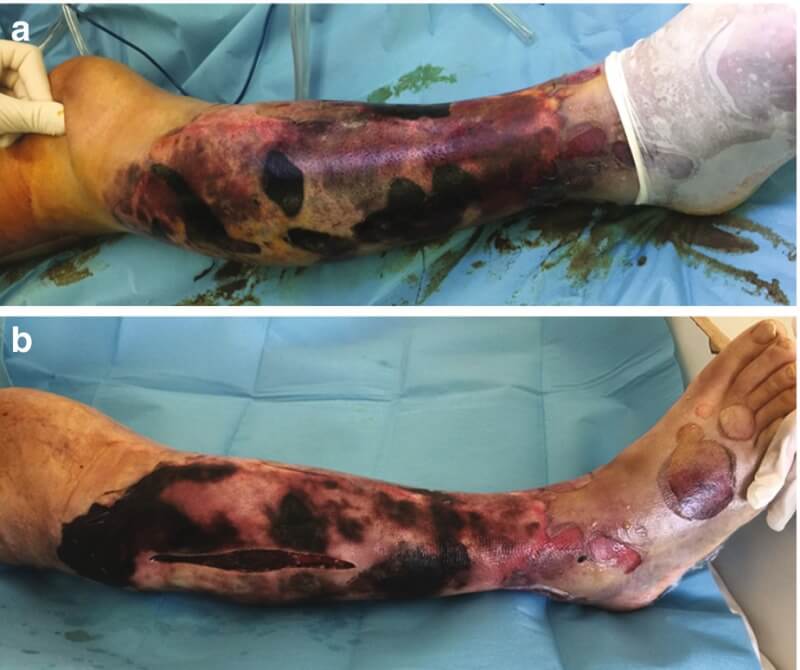 Expert Lawyers to Handle Your Case
Expert Lawyers to Handle Your Crush Injury Case with Excellence, compassion, and Fortitude. When you crush a body part, a direct cause can be losing blood flow on a limb or a body part.
Many dangerous conditions and negligent people can end up causing a crush injury. An experienced attorney specializing in different practice areas might be what you need to handle your case and ensure that all the parties involved get the justice they deserve.
We help visitors, workers, and Los Angeles residents recover money from the insurance adjuster to cover medical treatment and lost wages after suffering a crush-related injury. Our Los Angeles, personal injury attorneys can help protect you or your loved one. We will pressure the insurance company or other defendants till you obtain a full and fair settlement.
Our world-renowned law offices will help you demand compensation to cover all the costs associated with your crush injuries in Los Angeles County, CA. So look at what we can offer on a contingency fee basis if you sustained a devastating injury and are facing lost income and other out-of-pocket losses for medical attention, even death as a direct result.
You Need Los Angeles, CA Lawyers to Help You
Attorneys are the ideal professionals to hire if you need legal help and representation after sustaining a catastrophic injury and long-term effects. Our injury lawyers in Los Angeles have the financial resources to help you obtain a reasonable settlement offer from negligent property owners, car drivers, and insurance adjusters.
Common Injuries
Frequently, personal injury cases include spinal cord injuries, broken necks, traumatic brain injuries, and many other devastating scenarios. However, with the help of a personal injury lawyer, they can gather evidence to build your severe damage claim, including proof of lost future income and other financial losses. Our Los Angeles, CA, injury lawyers will do an excellent job. We negotiate with the insurance company and ensure they get the compensation they deserve for medical expenses and other crucial costs.
Accident-Injury Severity Can Change Lives
As an accident victim, you might suffer from what happened to you or a fatal loss of a family member. Car accidents can be life-changing, especially if you lost a loved one or sustained grave wounds like a head injury, minor bruises, and many other scenarios. If you're entitled to compensation, filing a personal injury claim allows you to win your case and take your life back.
When you speak to our Los Angeles personal injury lawyers, you ensure you have better chances of obtaining favorable results. With the help of a Los Angeles personal injury attorney, you can get the safety and justice you deserve after being in a car or a motor vehicle accident and landing in the hospital. If you even faced down a big rig truck, you realize that a bicyclist, pedestrian or passenger car can be crushed like tin foil.
Suppose you sustained personal injuries that affect your ability to perform your daily activities. In that case, you deserve to fight for your legal rights, and a professional can help you with this process and make you aware of your rights to be covered. We can help with all motor vehicle accidents by making the party most responsible share fault instead of settling for a lowball offer. Have you been crushed with force in a machine, in auto collisions, or by circumstances like a falling or flying object?
Our Los Angeles office will use our 30-plus years of combined experience to level the playing field against the party at blame and help you, pedestrians, motorcyclists, and others get back on their feet while they heal. We've recovered millions of dollars for accident victims since 2005. We can also help get you the compensation you deserve when accidents occur.
Do You Want to File a Personal Injury Case?
The way to start is to schedule a confidential consultation over the phone. Filing a case to recover lost wages, pay medical bills, or get compensation for catastrophic injuries can be challenging. California personal injury laws are complicated to navigate if you're not an expert, so hiring a lawyer is the best option.
Victims should get help from a leading expert in injury law, and if they suffered crushing injuries, they could recover compensation for what happened to them. A car accident case, a slip and fall accident, or a wrongful death case means the person is probably severely injured and going through psychological trauma, including pain and suffering. Wrongful death cases are slightly more complicated.
Thus, personal injury lawsuits allow people in Los Angeles County and other places in Southern California to get legal representation for their severe injuries. With expert help, you can get the maximum compensation for your catastrophic consequences.
Examples of Accidents that Cause Crush Injuries
Personal injury victims have often gone through different situations if they suffer the consequences of an accident.
Here are the most frequent causes of these problems:
Workplace accidents
Car accidents
A motor vehicle accident
Slip and fall accidents.
Regardless of what caused your serious accident, personal injury matters. You don't deserve to go through pain due to someone else's negligence, so a private injury law firm can provide you with the help you need to go through this.
Personal Injury Claims Are Complicated to Handle
Most personal injury claims don't end in a trial, but that doesn't mean you don't need an injury attorney, especially if you sustained fall injuries or wounds resulting from a devastating crash. On the contrary, in Los Angeles and many other parts of the US, insurance companies won't care about injured clients, even if they sustained severe injuries. Representatives will want to give you as less money as possible. Thus, you must hire a Los Angeles car accident lawyer to negotiate with the insurance company and make sure you get the settlement you deserve for what you're going through.
Filing an injury claim might be challenging for car accident victims, especially if they don't have injury lawyers to help them. Thus, hire a legal team, get a free consultation, and start working on your case to get fair financial compensation for the injuries caused by a negligent party.
There Is a Long Road to Recovery – Personal Injury Lawyers Can Change Things
Some people sustain soft tissue injuries, while others deal with the consequences of a traumatic brain injury. Either way, injured victims that go through a motorcycle accident, car crashes, or any other type of problem need help, especially if the insurance company refuses to pay.
A severe injury can change the victim's life, so getting a free case evaluation is essential. The injured person must contact a Los Angeles personal injury attorney and work with them to seek compensation for a fair amount of money to cover you for life and minimize paralysis or other problems expected to the fullest extent.
Schedule a Free Consultation With a Crush Injury Lawyer in Los Angeles, CA
If you're wondering how much is your personal injury case worth or if you can get compensation as an individual injury victim, our personal injury attorneys can help you pursue any defendant. Our attorneys have helped accident victims get fair compensation regardless of the injuries sustained. With a proven track record of success, we ensure you get the best outcomes possible with our proven assistance as we navigate and deal with your physical health claims.
At Ehline Law Firm, we have a group of experienced lawyers who have dealt with auto accidents, dog bites, workplace deaths, injured cyclists, and other common injuries. We can provide legal advice and help you through the difficult circumstances of this process. Schedule a free consultation today by dialing (213) 596-9642.
You can also reach us online via our contact us form via email to determine the next steps 24/7.
Michael Ehline is an inactive U.S. Marine and world-famous legal historian. Michael helped draft the Cruise Ship Safety Act and has won some of U.S. history's largest motorcycle accident settlements. Together with his legal team, Michael and the Ehline Law Firm collect damages on behalf of clients.
We pride ourselves on being available to answer your most pressing and difficult questions 24/7. We are proud sponsors of the Paul Ehline Memorial Motorcycle Ride and a Service Disabled Veteran Operated Business. (SDVOB.) We are ready to fight.