If we don't win, you don't pay.
Speak to the Attorney.
Born to serve.
633 W 5th Street #2890
Los Angeles, CA 90071
(213) 596-9642.
2323 S. Voss Rd, Suite 244
Houston, TX 77057
(832) 592-1260.
Date Modified: March 31, 2023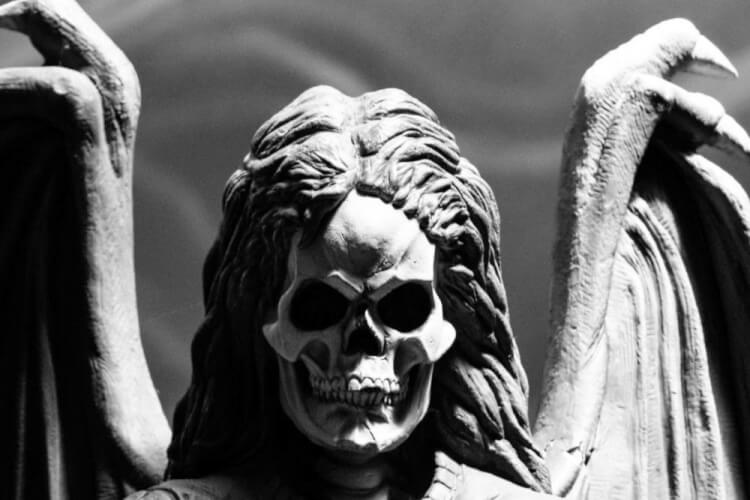 Do you think you may have been exposed to toxic chemicals in the environment, and that's why you are sick? Maybe you are unable to deal with life anymore? Maybe you experienced the loss of a loved one, like a combat Marine with gonads? Did you know that modernly [and even during Nam], it does not take a long exposure to destroy consumers and their entire genetic code?
Maybe this is why, for decades, so many individuals and employers have been concerned over for-profit media. The CDC (many of their politically appointed "leaders" used to work for big pharma) is pushing mRNA technology on our most vulnerable communities today.
Michael Ehline's mother-in-law died of thrombosis three days after her "vaccination." Yet when he discusses this fact with "academics" and other "important" lawyers in Los Angeles, he is declared a "conspiracy theorist." In reality, he is a forward-thinking toxic torts lawyer in Los Angeles, CA. Does anyone remember how the military-industrial complex declared that Agent Orange was safe?
What Happened?
Most survivors don't understand genetics and the significant risks of toxins, including many of those characterized as "vaccines" present. (Many were once declared safe by for-profit media and their friends who pay gigantic ad spends and political donations for re-election campaigns.) [Operation Mockingbird] Are you having difficulty with your health after exposure to health hazards related to different chemicals like lead paint, mRNA nucleotides, or contaminated groundwater?
You could be the victim of Los Angeles toxic exposure to toxic substances due to another person's negligence. If you are a Marine or Corpsman from the old Corps, you probably lost someone at Tustin MCAS (H) or El Toro or are on your way out, living off 100% disability (aka 3k a month?) while inflation eats your lunch.
If you live in expensive Hawaii and are a vet, you might as well sleep on a park bench, right? Is your employer refusing to hire you back after your health declined and they forced you to "vaccinate" with genetic irritants or be fired because you are contesting an error caused by manufacturers? The best you can do in that situation is to hire Los Angeles, CA, personal injury lawyers to help you secure your legal rights for money for medical care, lost wages, and other intangible losses.
We do this by fighting to secure an award of the maximum financial compensation. You deserve this for your legal issue after scumbag defendants like insurance companies who use the government to destroy your lives with political campaign donations. Seem to be untouchable.
How Can We Help With Compensation?
Additionally, this compensation will cover the significant, known risks to your health and welfare that an at-fault party ignored. These risk factors include medical bills, lost wages, pain, and suffering from a serious injury or death of a loved one.
Do you need a toxic exposure injury lawyer to take your damages case? Ehline Law is the place for you if you were exposed to certain chemicals, became ill, lost a family member to a related health issue, are interested in recovering from your leukemia, etc..
We can also assist with a related construction workers comp claim for your chemical exposure injury while on the job. We can also make sure negligent consumer products makers are held accountable for your injuries as well. Here, you can find a responsible and qualified toxic exposure lawyer ready to do everything in their hands to win your cases, lock, stock, and barrel.
Call us now to schedule a free consultation and file toxic exposure lawsuits! Find out about forming an attorney-client relationship with our firm today over any environmental contamination claim, including lung disease, congenital disabilities, brain injuries, increased risk of cancer, or passing on cancer to your offspring.
Why Else Do Clients Choose Us?
Our outstanding, veteran legal team can help you get maximum compensation in Southern California.
Over $150 Million Recovered For Accident Victims
No Recovery No Fee Contingency Fee Attorneys
Newsweek Magazine Premier Attorney Award
LA Times Litigator Recognition
Super Lawyer Rising Star
AVVO Premier Attorneys
24/7 Injury Attorney Hotline.
If we cannot settle for a fair monetary number in a claim, our law firm will file a civil lawsuit in the proper federal or state civil court. We will swiftly handle all legal issues and help gather medical records and evidence the at-fault party knew of potential dangers in pharma and the manufacturing industry at large.
Most Common Sources of Toxic Exposure in Los Angeles
Few know how to address many things can cause toxic exposure, and since these cases are not as famous as the ones a poisonous torts lawyer would take. The truth is, once you know you were exposed to chemicals, the first thing to do is to go to the doctor.
After that, the next step is to hire toxic torts attorneys to give you a free case evaluation.
Individuals should be careful not to be exposed to a toxic chemical. Here are some of the most common sources of exposure to dangerous materials or components:
Using sanitizers with toxic components
Improper storage of work items
Silica dust exposure injury
Spills.
What Toxic Substances Can Damage You on a Daily Basis?
The list of harmful substances that can damage and get you in a personal injury case is not short. Many components are harmful to you, so the best way to prevent toxic exposure is to know where the exposure happens and what dangerous substances are the ones making you develop severe health issues.
Read some of the most common harmful chemicals you can be exposed to daily:
Perchlorate
Manganese
Pesticides
Asbestos
Creosote
Benzene
Benlate
MTBE
Silica
Lead
PFO.
If you think you are ever at risk of being exposed to one of those substances, especially lead or toxic fumes, call a personal injury attorney from Ehline Law for them to offer you a free consultation and get you compensation for your lost wages and medical treatment.
How Can Toxic Exposure Lawyers from Ehline Law in Los Angeles Help You?
As we mentioned, Ehline Law is one of the best options for you if you seek compensation for an accident or get funds for medical expenses out of the workers' compensation system. However, why choose us?
Here are the things you can ask us to do when you call us for a free consultation:
Get compensation for any brain or devastating injuries after exposure to a dangerous chemical.
Discuss all the details of your case in the free legal consultation.
Start an investigation to plan the best strategy to win the case.
Handle all the paperwork needed for the claim.
Collect evidence.
What Diseases Can You Get from Exposure to Toxic Chemicals?
Getting exposed to a toxic substance can cause many diseases or medical conditions. The problem with going through chemical exposure is that you don't always know you are a victim of it before it's too late. Therefore, people start noticing the effects of that chemical exposure when they start feeling sick.
Regardless, the costs to your health and wellness are high. Hence, it's essential to know the risks of facing chemical exposure illnesses from the perspective of a proven injury lawyer in Los Angeles. Knowing all the details may help you build a strong toxic exposure case in California to prove damages and causes of your illness.
Common Symptoms
These are some of the most common symptoms and health consequences of being exposed to a dangerous substance:
Eye irritation and blindness
Congenital disabilities
Respiratory issues
Allergic reactions
Nerve damage
Skin diseases
Birth defects
Coughing
Dizziness
Asthma
Silicosis
Rashes.
Why Should You Hire the Quality Los Angeles Toxic Exposure Lawyer in Los Angeles, CA?
The benefits and reasons are many when a toxin has unlawfully invaded your body. We will advance costs to investigate. We will make sure you do not blow the statute of limitations. We've already recovered millions from negligent manufacturers and others via settlement or complex litigation. Let us assess your crucial situation to create a long-term plan to get you what you deserve for cancers and other diseases your situation may pose. Exposure to hazardous substances, inhaling or swallowing very high levels of benzene can kill you or ruin the life offspring you are charged to protect. It's dangerous for you and can even cause terminal diseases.
Some toxic materials are more hazardous than others. So the best you can do is call us to see our practice areas and explore a case against the people who caused your benzene exposure or any other chemical exposure you went through.
Schedule a Free Consultation With World Class Dangerous Chemical Exposure Lawyers in Los Angeles
Call us if you need a Los Angeles lawyer to assess your situation and liability. If you are ready to win your case, we explain anything you need to know about the toxic tort law. We will ensure you and your loved ones are protected and stay safe from any permanent losses. Use our online contact form, or call us 24/7 to discuss your complicated, crucial legal matter. We are ready to handle any situation.
Michael Ehline is an inactive U.S. Marine and world-famous legal historian. Michael helped draft the Cruise Ship Safety Act and has won some of U.S. history's largest motorcycle accident settlements. Together with his legal team, Michael and the Ehline Law Firm collect damages on behalf of clients.
We pride ourselves on being available to answer your most pressing and difficult questions 24/7. We are proud sponsors of the Paul Ehline Memorial Motorcycle Ride and a Service Disabled Veteran Operated Business. (SDVOB.) We are ready to fight.