Did you or your loved one suffer a chemical burn or inhalation and have residuals? If you or a close family member had a bad stroke of luck and is down and out, we can help.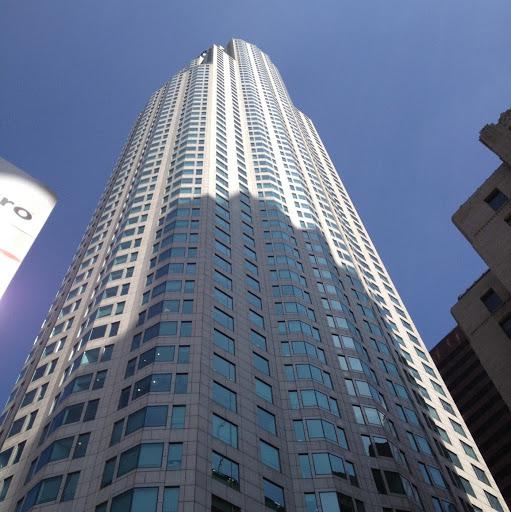 Contents:
We understand that after becoming ill due to exposure to a toxic chemical, you have nowhere to turn.
So contact attorney Michael Ehline. He is a California hazardous material attorney. Also, you deserve the expertise and knowledge of an attorney with years of experience.
Hence, this champion will assist in recovering:
Medical expenses
Lost wages
Pain and suffering
What Are Some Common Household and Workplace Toxic Chemicals We Are Exposed to Daily?
Believe it or not, many toxic chemicals are common in both the home and the workplace. Some of these store-bought substances are extremely dangerous and even deadly. Although these substances may be in containers and seem harmless, this is not always true.
These over the counter chemicals are capable of causing:
Life-threatening diseases.
Respiratory issues.
Congenital disabilities.
Some have long been a problem in the workplace. Most of all, these often lead to debilitating injuries and long-term health problems. Sometimes chemical exposure leads to death.
Various forms of cancer, such as manganism, mesothelioma, and silicosis, have been associated with exposure. And these are just the ones considered to be hazardous to an exposed worker's health by the government, such as jobs in Naval Shipyards and on military bases.
ALERT: Spiked Hand Sanitizer!
Wood Alcohol/Methanol = Product Liability In A Bottle?
Think back over the last four months to what every American had on their mind due to the Coronavirus. On their mind and often on their shelves were the same things– toilet paper and hand sanitizer. Top it off with panic buying of food, and we have a better understanding of how the virus affected our collective mindset. Furthermore, the use of such products often led to a reduction in the spread of the virus. If it was done properly.
Now, it appears that at least some hand sanitizer on the market certainly is not. The FDA warned about hand sanitizers on the market spiked with dangerous chemicals. Newsmax reported on the issue in June. In short, the extreme demand for the product leads to shoddy product management. It is much more likely today to find faulty hand sanitizer than you would have in the months or years before the Coronavirus.
Toxic Hand Cleaner is Dangerous in Multiple Ways.
As many Americans are stuck inside, their options for cleaning products are often reduced. Many of the panic shortages are now over, but fewer brands are now commonly available. Enter in Eskbiochem SA de CV, a Mexican company. They manufactured hand sanitizer with wood alcohol or methanol. Problem is that this type of alcohol is poisonous to people– both if ingested or absorbed by the skin.
This includes several different brands.
All-Clean Hand Sanitizer.
Esk Biochem Hand Sanitizer.
CleanCare NoGerm Advanced Hand Sanitizer 70% Alcohol.
Lavar 70 Gel Hand Sanitizer.
CleanCare NoGerm Advanced Hand Sanitizer 80% Alcohol.
CleanCare NoGerm Advanced Hand Sanitizer 70% Alcohol.
Saniderm Advanced Hand Sanitizer. (Go to FDA Website for More Information).
What About Prolonged Exposure to Chemicals?
Prolonged exposure to hazardous materials affects workers handling them, but sometimes the signs can take years. So victims of chemical exposure can get hit all at once years down the road.
More common hazardous materials often found in the workplace include:
Benlate.
Benzene.
Creosote.
Lead.
Manganese.
MTBE.
Perchlorate.
PFO.
What Are Some Other Sources Of Toxic Chemical Exposure?
Exposure to toxic chemicals can come from various sources, including:
Unintentional release of chemicals.
Also:
Improper storage.
Spills.
Mishandling toxic substances can mean the end of life.
But if you believe you got exposed to toxic materials, learn more about your legal rights. Hence, you should call Michael Ehline as soon as possible after a supernatural event. So make sure and schedule a consultation with a lawyer experienced in toxic chemical litigation right away and don't sleep on your rights.
Why Is It So Important To Make That Important Call?
Knowing who to call is the first step. But it's essential to act fast. You need a lawyer to protect your claim. After all, you may recover financial compensation for your affliction.
Schedule a Free Consultation With Dangerous Chemicals  Lawyers in Los Angeles
Ehline Law Firm's injury attorneys has the resources to determine the cause of exposure. We go the extra mile to find how it could have gotten prevented. And we are here to protect consumers. 
Wrongdoers get brought to justice for your vexation. Contact your Ehline Law Firm. They are waiting for your essential call at (213) 596-9642.