If we don't win, you don't pay.
Speak to the Attorney.
Born to serve.
633 W 5th Street #2890
Los Angeles, CA 90071
(213) 596-9642.
Date Modified: August 18, 2023
This is the Ultimate Guide to Understanding Americans and the Policy to Protect Dependents. I am Los Angeles elder abuse lawyer Michael Ehline.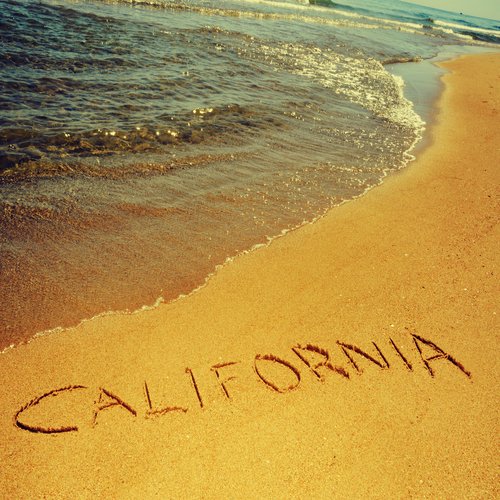 Understanding EADACPA and OAA Laws
I am about to discuss and consult you about some sensitive information regarding the many forms of dependent adult abuse law. I am also going to speak about obtaining justice when caregiver predators take advantage of kids or seniors.
Speaking in general terms, this abuse includes intimidating them, hoodwinking them, intimidating them, stalking them, or even engaging in their abduction. Elder or dependent adult abuse and financial exploitation is a silent and growing problem in California and across the United States. According to a 2010 study, one in every 10 Americans aged 60 and above has experienced elder abuse and other unsavory behavior related to people abusing them.
TIP: If you hate lawyers and want to report elder abuse or dependent adult abuse in your local Los Angeles or Oakland community, contact your local county APS Office.
For most abuse cases, the county APS near you program is only allotted ten days to respond to your claims. You can also report abuse to an L.A. agency, but the DA is allegedly pro-criminal, so it may be wise to hire a legit attorney. You may sue a local law enforcement agency for failing to act. But many lawyers say this is folly because the government's only duty under the U.S. Constitution is to protect itself.
Many Victims Are Subject to Abuse By Trusted Caretakers
Sadly, The National Council on Aging reports that 60% of elder abuse cases include mentally and physically impaired family members as the perpetrators and two-thirds of them are incompetent adult children or spouses.
Many are abused in hospitals and nursing facilities.
Elements that often lead to abuse, neglect, and abandonment can be due to:
Economic instability.
Caregiver resentment can come into play.
Sometimes the responsibilities and stress of caring for an insane person are too much.
So this can lead to drug or alcohol abuse. Often this causes ill-treatment.
The State of California will protect those elderly and dependent adults. The idea is to foster and promote community services for their well-being.
Hence, social and economic standards of living get increased. Naturally, this should help protect those older and dependent adults. So let's take a look at the legislation below.
In the end, I will include some bonus information on how to hire a conservator. I will also cover how my law office can help a senior or incompetent secure financial compensation if caretakers or a nursing home violates trust or someone like that provides caring and attention that falls well below the acceptable standard of care. I will also cover criminal prosecution and forming an attorney-client relationship to sue civilly.
What Type of Legislation Does California Have to Protect Seniors?
There is legislation deliberately enacted to focus on older people's needs and difficulties. Also, it puts into action legislation to concentrate on severe risks.
Its object is to protect these defenseless California residents who are in danger. Among the worst types of abuse is outright neglect or abandonment.
Federal and State Regulations?
There are several statutes at play, one being a federal law and the other a combination of civil and criminal laws. Under federal law, there is the Older Americans Act (OAA). This legislation was passed by Congress in 1965. These rules require representatives called "ombudsmen" (like a conservator) to assist long-term care residents who are 60 years or older.
Their job is to help dependents like this maintain an awareness of their treatment. The OAA applies to every state but represents a floor, not a ceiling, in the upper limits of care. California's more comprehensive laws also require ombudspersons. They must receive and investigate elder abuse allegations and suspicions of violence.
Civil and Criminal Enforcement?
The State of California allows civil and criminal enforcement of EADACPA. Fortunately, California's policy to protect the elderly and dependents include elder abuse laws to help prevent these acts against an elder or dependent adult or an individual with limited physical or mental abilities. These are individuals cut off from their support network and family to provide care on their behalf.
In other words, if a person is not in their right mind, with nowhere else to turn, they are entitled to receive care from people who account for this behavior. Failure to craft provisions for these deserving patients is a civilly and criminally punishable offense when these confused patients are neglected.
CDOJ Criminal Claims?
And it's not just the California Department of Justice that enforces this special consideration. Special protections provided by civil statutes allow a private attorney in California to bring civil actions on behalf of an abused elder or dependent adult.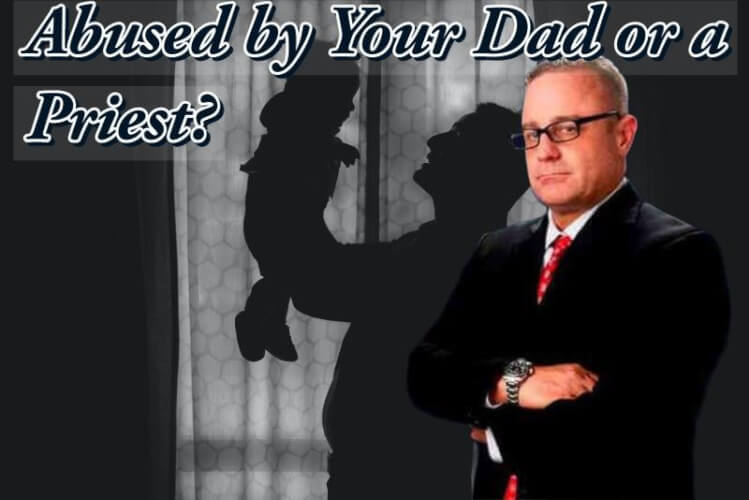 Civil Claims?
The Legislature finds that to make the Older Americans Act most effective. Civil lawyers can bring claims. If the judge grants case status under EADACPA, further court proceedings can be held, affording protection to the accused and the alleged victims on their own behalf.
Ehline Law and our California elder abuse attorneys have over a decade of experience representing injured clients in personal injury cases, including elder abuse acts involving financial abuse. Contact us to learn about victim rights if you or your loved one is a victim of elder abuse.
We are here to protect older adults and minor children with physical disabilities or mental disorders. We also will give to quarter when fighting for the rights of elder abuse and dependent adult abuse victims.
Is There Any Legislation That Protects an Elder or Dependent Adult in California?
Created in 1982, Elder And Dependent Adult Civil Protection Act (EADACPA) or California Elder Abuse Act (CEAA) is a civil remedy in California for elder abuse victims to seek compensation from their abusers. The Act protects older adults, including dependent adults, from neglect, abuse, theft of property, and abandonment.
Definitions:
Welfare and Institutions Code Section 15610.23:

(a) "Dependent adult" means a person, regardless of whether the person lives independently, between the ages of 18 and 64 years who resides in this state and who has physical or mental limitations that restrict his or her ability to carry out normal activities or to protect his or her rights, including, but not limited to, persons who have physical or developmental disabilities, or whose physical or mental abilities have diminished because of age.
(b) "Dependent adult" includes any person between the ages of 18 and 64 years who is admitted as an inpatient to a 24-hour health facility, as defined in Sections 1250, 1250.2, and 1250.3 of the Health and Safety Code."
To pursue the case against a negligent party under California law, the dependent adult or the elderly's lawyer must demonstrate convincing evidence of abuse or neglect. The plaintiff must prove that the defendant acted with elements of malice or recklessness.
The EADACPA covers the following negligent acts:
Deprivation of services to the elderly or person of old age to avoid physical harm
Financial abuse, including misappropriation of real or personal property
Abandonment, isolation, and other treatment leading to bodily harm
Treatment causing pain, physical harm, or mental suffering
Lack of protection against hazards
Lack of food, shelter, and clothing
Dehydration or malnutrition
Mental health abuse
Lack of medical care
Physical abuse
Harassment
Sexual abuse
Isolation.
Is Elder Abuse a Criminal Offense?
Yes, any kind of abuse like this is a major public issue. Besides civil liability, elderly persons or dependent adult abuse can either be a misdemeanor or a felony under California Penal Code Section 368 (PC 368).
The Penal Code reads:
"The Legislature finds and declares that crimes against elders and dependent adults are deserving of special consideration and protection, not unlike the special protections provided for minor children, because elders and dependent adults may be confused, on various medications, mentally or physically impaired, or incompetent…"
Under P.C. Section 368, an act is considered elder abuse if the defendant:
Was aware that the victim was an elderly or dependent adult
Willfully caused the elder to suffer or inflict unjustifiable physical pain
Is the elder's caretaker who willfully caused harm or permitted people to inflict harm or even death (withheld various medications, etc.)
Does the elder's caretaker knowingly put the already emotional elder or dependent adult in an endangering situation?
What Are the Criminal Penalties under PC 368?
The punishment under PC 368 depends on whether the act is a felony or misdemeanor.
If convicted of a felony, the abuser can face fines up to $6,000, imprisonment (2 to 4 years in state prison or up to 1 year in county jail for real or personal property theft over $400), or both.
The now-convicted suspect may also face a restraining order, probation, restitution, community service time, or attend counseling services.
For a misdemeanor, the convicted will have to pay up to $6,000 in fines and may likely face informal probation, restitution of money, and counseling. They, too, may be subject to a restraining order, depending on the circumstances and future danger presented.
Fun Fact: In Los Angeles County, the prosecutor does not punish crimes as they have in the past, so look for more emboldened nurses, criminal harassment, and predatory conduct to rear their ugly heads in L.A.
Is There an Age Limit under EADACPA?
The EADACPA applies to individuals aged 65 and dependent adults, which includes anyone between the ages of 16 and 64 with physical or mental limitations restricting their ability to carry out a daily routine.
Individuals with mental, physical, or developmental disabilities cannot protect their rights and care for themselves, which is why the Act caters to elders and dependent adults.
How Is California Elder Abuse Act Different from Penal Code Section 368?
Some of the differences between the two are:
The EADACPA is a civil remedy, while PC 368 is a criminal statute.
The Act covers reckless conduct, while PC 368 covers willful conduct.
The Act requires a particular category of reporters or people to report incidents of elder abuse to the authorities (Welfare and Institutions Code Chapter 11, Sections 1250, 1250.2, and 1250.3 of the Health and Safety Code).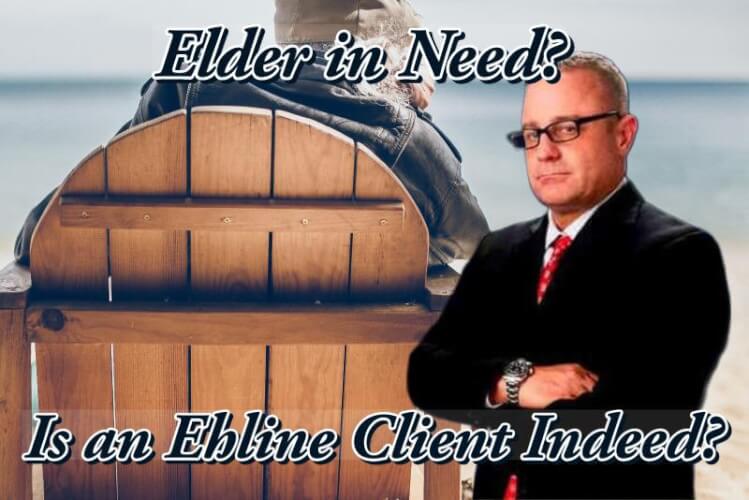 Why Was There a Need for EADACPA?
It is often challenging to prosecute elder abuse cases as criminal matters. The standard of proof is high, and the evidence of guilty must be beyond reasonable doubt as the accused has a much higher risk of imprisonment and losing their freedom in the process.
The elderly could be gullible or an "insane" person, or there may be a lack of reliable witnesses, making it difficult to prosecute the accused. Besides the difficulty of proof and court delays, there is also a chance that an elder or dependent adult abuse victim may pass away.
There is a lack of incentive to pursue criminal charges against the elder abuse perpetrator, which is why such crimes go unpunished. Since elder and dependent abuse cases are rarely prosecuted, the EADACPA provides a civil remedy for victims.
How to Report Elder Abuse in California
Contact your local adult protective services agencies (APS agencies) at (833) 401 0832 and enter your 5-digit zip code. The local APS agencies are responsible for investigating victims' abuse, neglect, or exploitation.
Can the Elderly File a Restraining Order for Abuse in California?
We just discussed everything you need to determine if you have a case. The last thing to know is that the elderly can ask for a temporary restraining order from a civil or criminal court to protect themselves against acts of violence and abuse.
Schedule a Free Consultation with Ehline Law
Are you struggling with how to report elder abuse in California anonymously? Elders may be unable to report criminal conduct to law enforcement agencies due to a course of medication, impairment, or fear. If you discover signs of abuse in your loved one, you or your loved one may be entitled to relief like anti-isolation restraining orders. We secured $950,000 in a single nursing home abuse claim for one of our clients.
Our attorneys fight especially hard for the elderly and vulnerable adults and will not let nursing abusers escape with their heinous acts or a single threat for a day.
We will guide your case to victory, or we will receive no fee for our services. Feel free to contact us at (213) 596-9642 for a free case evaluation. You can also use our convenient online contact us form to apply for assistance and learn more about receiving justice online.
Michael Ehline is an inactive U.S. Marine and world-famous legal historian. Michael helped draft the Cruise Ship Safety Act and has won some of U.S. history's largest motorcycle accident settlements. Together with his legal team, Michael and the Ehline Law Firm collect damages on behalf of clients.
We pride ourselves on being available to answer your most pressing and difficult questions 24/7. We are proud sponsors of the Paul Ehline Memorial Motorcycle Ride and a Service Disabled Veteran Operated Business. (SDVOB.) We are ready to fight.