If we don't win, you don't pay.
Speak to the Attorney.
Born to serve.
633 W 5th Street #2890
Los Angeles, CA 90071
(213) 596-9642.
Date Modified: July 13, 2023
Electric trucks are becoming a more common sight on America's highways. These are mainly used for transporting large quantities of goods.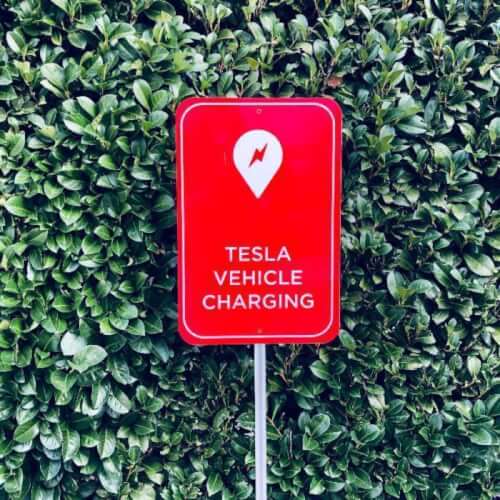 Get the Legal Counsel You Deserve
This remains the Ultimate Guide to Compensation for Electric Powered Trucking Accidents. However, commercial trucks on the road can be a dangerous or even lethal instrument that can inflict serious financial and physical harm on you or a loved one.
Regardless of whether a truck's cargo is traveling across the state or across town when they blow a stop sign or a red light, who is at fault when it is a malfunction in a new-fangled electric truck? Can you blame a truck using AI to steer for being a distracted driver?
Every devoted, professional, and sympathetic truck accident lawyer at Ehline Law Firm knows the grave repercussions of a truck driver's negligence.
Operating an electric truck, semi-truck, or tractor-trailer requires compliance with regulations and common sense.
Exorbitant medical bills frequently accompany these losses and internal injuries, a decline in wages and earning potential, burial costs, rehabilitation and therapy expenditures, and other financial obligations; the mental, physical, and emotional suffering can be devastating.
How Can We Help You?
We can help you seek reimbursement for lost wages and your pain and suffering that is difficult to bear as you attempt emotional and physical recovery. Call us for a free consultation at (213) 596-9642 to learn more on behalf of yourself and your family members during this challenging period of healing and reflection.
We Fight for Duped Consumers
Even the best commercial truck accident lawyer won't be able to undo the harm already done by big rigs. But at our truck accident law firm, we battle tooth and nail to obtain evidence like the black box and get you money for clients crushed in smaller vehicles by electric-powered bug rigs. We ensure that at-fault parties are held responsible for paying the money they deserve to ease their burdens during this challenging time.
If you have a viable claim, we will develop the critical evidence, find the insurance policy information, and work hard in all truck accident services. Our focus is getting you paid maximum compensation under California law.
What Do Past Clients Say?
★ ★ ★ ★ ★
"I am forever grateful to all their staff. I highly recommend Ehline Law Firm. I was down for the count and desperately needed medical attention. Irene and Mason went the extra mile and handled my personal injury case terrifically. They worked diligently to get me all the money I needed and some. They are what I fee I deserved because I was going through hell. Even though it was a unique case involving an electric car fire, they got me compensated for it + property damage. These guys fight hard when you need legal action like right freakin now!"- Bryan D.
Contact a knowledgeable truck accident attorney at Ehline Law for a free initial consultation to learn about your legal rights and how we can help if you or a family member were in an accident involving an electric truck.
Damages and Injuries Caused by Truck Accidents
There are many causes of truck accidents, but until now, electrocution or exploding battery burns and scalds were not a problem. While many of the same elements, situations, and poor choices that cause car accidents also result in truck accidents, there are significant differences between a car accident and an electric truck crash.
The most significant difference between a truck and a conventional passenger car is their sheer size and the truck's need to be charged. This indicates that when trucks collide with passenger vehicles, they pass significantly more energy to the occupants, leading to more serious and fatal truck injuries. Because of this, getting medical help after a car accident is always crucial, but it's more essential after an accident with a large truck.
Truck Accident Cases: Monetary Damages, Settlements, and Awards
After semi-truck accidents, you deserve compensation for your injuries and losses. This could entail more than reporting the accident and giving your medical records to your insurance company or filing a lawsuit against the truck driver.
This is because many electric truck drivers and their vehicles may be regarded as 'on the job' during serious accidents. And this means intendant damage caused by other parties will be handled separately from worker's compensation claims.
Furthermore, this implies that the employer or trucking company is involved in several truck accident lawsuits, making them the potentially liable party. Along with the driver's recklessness or negligence, the employer, truck owner, or loading company may be held partially or entirely responsible for the collision.
In general, the following costs are recoverable if you prove negligence in a truck accident case:
Lost wages
Pain and suffering
Emotional pain
Medical assistance
Burial costs
Other economic and non-economic damages.
The skilled truck accident lawyers at Ehline Law can help accident victims recover compensation from the responsible parties involved in the trucking accident. If you need legal representation, contact our semi-truck accident lawyers today!
Do You Have Grounds for a Claim? US Electric Truck Accident Attorneys Can Help
Truck crashes caused by truck driver error may result in a successful truck accident lawsuit. This is because the law entitles accident victims to receive compensation from people or organizations who cause harm to others by engaging in negligent, careless, or reckless behavior.
The following are actions by truck drivers that could result in a winning lawsuit:
Driving under the influence of alcohol, drugs, or medication
Driver fatigue
Driving carelessly or in violation of the law
Improperly loading cargo
Transporting hazardous materials.
How Much Time Do You Have to File a Claim?
The laws of each state only allow a truck crash case to be filed within a specified period following the accident, so you only have a limited amount of time to file a lawsuit with the assistance of a semi-truck accident lawyer.
Acting quickly following your truck accident is critical to increase your chances of receiving the maximum settlement amount. A case filed after this period is likely to be dismissed.
Additionally, acting quickly can guarantee that crucial evidence is uncovered to support your claim. If appropriate action is not taken, evidence from truck accident cases, such as the driver's personnel file, truck maintenance records, or dashcam footage from electronic logging devices, may be permanently lost.
Transportation companies that keep records as part of their operations usually have policies that require them to routinely destroy or archive records after a specific period. Still, when you file a lawsuit, preservation orders can be issued to prevent these records from being destroyed.
Our Truck Accident Lawyers Can Help You Navigate the Legal Process
Your case will go through four phases under the guidance of our personal injury lawyers. Several variables can affect how long each stage takes, some of which may be beyond the control of national trial lawyers.
The Investigation Stage
To ascertain if you have a strong compensation case, the accident scene is investigated, and witnesses are questioned.
Truck accident lawyers can submit applications to the court during this stage to stop any crucial evidence many trucking companies or commercial drivers may have from being destroyed.
The Initial Stage
The relevant court receives your case, and you and the trucking company can present the evidence and legal theories that support your legal claim for a favorable ruling.
The Discovery Stage
You and the opposing party or parties exchange information and question witnesses who will be used by the other side to prove their case in court.
Suppose the witness testimony and evidence indicate that one side will likely succeed at trial. In that case, discovery is intended to assist each party in building their case and to urge the parties to come to an amicable agreement.
The Trial and Post-trial Stage
This is when a judge or jury hears your case and renders a decision based on their assessment of the evidence and application of the law. They will also determine how much you are entitled to compensation if you win the case at trial.
If a party loses at trial and believes there may have been procedural mistakes that affected the verdict, they may be able to appeal the judge or jury's judgment to an appellate court.
Can You Sue a Truck Driver and Trucking Company?
Yes. If you're in an accident involving a large truck, you may be able to file a lawsuit against both the truck's driver and the company they are employed.
Depending on the situation, you could even file a lawsuit against the business that hired the trucking firm to transport the product. Our attorneys specialize in traffic laws that involve semi-trucks, tractor-trailers, large trucks, and electric trucks.
Talk to an Efficient Electric Powered Truck Personal Injury Lawyer in the USA Today!
Were you struck by a truck or injured by a significant rig defect? Trucking accidents are tragedies that can affect the lives of many people. To concentrate on your health, your family, and your future—our skilled Los Angeles personal injury attorneys will aggressively pursue a truck crash injury claim on your behalf.
When you schedule a free case evaluation with our compassionate and committed legal team, we will go over the details of your case and explain your options to you.
Ehline Law fights tenaciously to ensure that accident victims and injured truckers receive the damages they deserve. Get a free case consultation from an experienced personal injury lawyer about your critical case from an experienced attorney by calling (833) LETS-SUE or completing our online form.
Michael Ehline is an inactive U.S. Marine and world-famous legal historian. Michael helped draft the Cruise Ship Safety Act and has won some of U.S. history's largest motorcycle accident settlements. Together with his legal team, Michael and the Ehline Law Firm collect damages on behalf of clients.
We pride ourselves on being available to answer your most pressing and difficult questions 24/7. We are proud sponsors of the Paul Ehline Memorial Motorcycle Ride and a Service Disabled Veteran Operated Business. (SDVOB.) We are ready to fight.