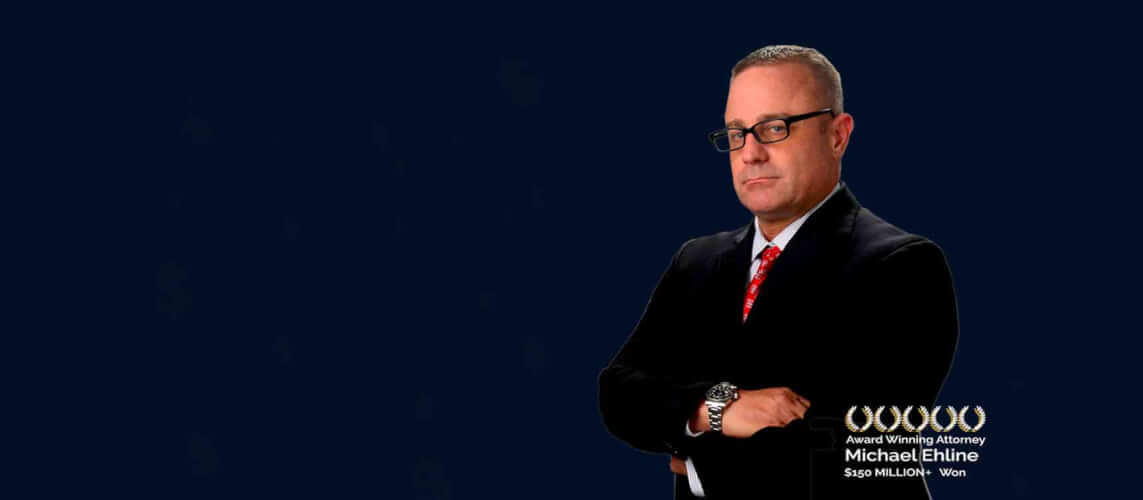 Yes. Irrespective of who is responsible, each accident involving property damage or injuries should get reported to your insurance company. It is a frequent misconception that you do not need to call your insurance company if you are not at fault. This is untrue because your auto insurance policy contains different coverages that you may choose to utilize. You must notify the insurance company if you intend to utilize any of these. And you should probably speak to our Los Angeles injury insurance attorneys first.
Collision Coverage 
Collision coverage is the first type of coverage. Suppose the at-fault driver's insurance company takes a long time to accept responsibility for the car accident. In that case, you may choose to have your automobile repaired or replaced through your collision coverage.
Your insurance company next seeks compensation from the at-fault party's insurance. To make use of this coverage, you must tell your insurance company of the car accident caused by the other party as soon as possible.
Alternatively, you may get forced to pay for repairs out of pocket before negotiating property damage compensation with the at-fault driver's liability carrier, which may take several months.
Furthermore, while you wait for the liability carrier to face the consequences, you may get charged storage fees while your automobile sits where it got towed.
Towing Insurance 
Towing insurance is the second type of coverage you might want to consider. This covers the cost of having your car towed, and your insurance company pursues reimbursement from the other party's insurance company.
You may have to pay the towing fee if you don't wait for the other person's insurance to assume responsibility. Suppose insurance companies can recover the money they paid from the at-fault driver's company under collision insurance coverage or towing insurance. In that case, none of these claims affect the insurance premiums.
Medical Payments Coverage (Med Pay)
Thirdly, you may want to make use of any medical payment or medical expenses coverage that your policy provides.
This insurance coverage covers any medical bills you incur because of the accident, irrespective of who is to blame or whether you have other insurance. If you file a claim for this coverage in Los Angeles, the insurance adjusters get prohibited from raising the rates.
Your Own Insurance Company Can Defend You
Fourthly, and possibly most crucially, the other driver may accuse you of negligence and file a car insurance claim against you. You don't want to have to pay the costs of defending yourself, even if you know you're not at fault. If a car insurance claim gets filed against you, the insurance company needs to offer you a defense — free of charge – under the provisions of your own insurance policy.
Call Your Insurance Company
You must report the car accident to your insurance agent in order to get the benefits of any of these coverages. You need to complete this within a fair time frame. If you don't, your insurance provider may refuse to cover you. Don't fall into the trap of thinking that notifying the at-fault party isn't required because the at-fault party should cover your claim.
There is a sort of insurance coverage available via your own insurance provider that does not need you to notify your insurer of car accidents within a reasonable timeframe.
Uninsured and Underinsured Motorist ("UM/UIM") coverage is the name for this sort of insurance. This form of coverage may offer a source of payment if the at-fault driver in auto accidents does not have insurance or does not have sufficient insurance to cover the damage.
Nevertheless, while you should notify your carrier of the accident as soon as possible, you should be cautious about what you say when you call. Tell them you were in a car crash and provide them with some background information, such as the time, date, and location of the incident, as well as the names and addresses of all people involved.
However, it would help if you did not explore the topic of fault until you've spoken to an experienced attorney. Ehline Law Firm lawyers always act in the best interests of our clients, so you know you're getting the legal advice you deserve. Refuse to give a recorded statement until you start feeling better.
To summarize, it is critical to report any accident to your insurance company as soon as possible to avoid giving your insurance firm a reason to deny coverage that would otherwise be available to you; however, it is also critical not to discuss the matter of fault with anyone until you have decided to seek legal advice.
Fear of Insurance Rates Increasing Discourages Reporting 
After an accident involving motor vehicles, many people hesitate to contact their insurance company or the police for two reasons. Firstly, they get concerned that their insurance prices will rise. Secondly, they want to believe they could sort things out with the other driver themselves.
When Do You Not Have to Report the Accident?
Let us get this out of the way quickly. You don't need to contact your insurance provider only if the incident occurs on your property and no other drivers are involved (nobody else is to blame). The damage to your motor vehicle is minor or of a lesser value; you may afford to cover by yourself or lose entirely.
When Should You Report the Car Crash? 
In all other circumstances, you should contact your insurance carrier (along with the police to file a report!) unless you want to end up in court with no chance of winning. If someone gets harmed, the damage appears to be considerable, and the other driver is hesitant or dishonest, you should report the collision to both police authorities and the insurance provider.
Contact Ehline Law Firm for a Free Consultation
If you report the accident to your insurance company, you get covered if and when needed. You may easily choose to pay out-of-pocket if the costs of the damages are less than the deductible or the rate rise resulting from a claim. You should feel free to inquire about average rate hikes with your insurance agent to make the best selection for you.
If you would like further legal assistance, contact our friendly and charismatic attorneys at (213) 596-9642 to discuss your legal options and the claims process under California law.