Accolades, Experience, Authority, Trust
An inactive U.S. Marine runs the firm. We became famous for suing tour buses and tour bus companies or bus operators.
With our experience, our reputation grew with awards and recognition, including:
Guest on NBC discussing limousine law practice areas.
Newsweek Premier Personal Injury Attorneys
Los Angeles Times – Personal Injury Litigator
Personal Injury Warriors International Award
Multiple Super Lawyers Rising Star Awards
Interviewed by CNN about cruise ship law
Interviewed by Nancy Grace on CBS
Best Attorneys of America
Litigator Awards
Read on and discover why a plaintiff should retain Ehline Law Firm for your financial recovery in a California personal injury case. So this is part of what's expected from our assistance and what makes us different.
We are hardcore advocates and legal investigators. Once we're hired for legal services, the bus owner, manufacturer and driver will discover our Los Angeles law firm takes no prisoners when you hire us to remedy their instances of abuse and snobbishness.
Purpose of A School Bus?
Buses that carry students and small children to schools provide a relatively secure means of transportation for youngsters and kids from toddlers through adulthood. When they fail, we pounce.
National School Bus Accident Statistics
School bus accident statistics in this country describe a school bus-related accident as one that takes place in the vicinity of a school bus. This rule applies whether transporting students to or from school business or other activities the subject District or county is aware of.
Most School Bus Accidents Occur Between 3:00 and 4:00 in the Afternoon
School bus accident statistics show that most school-aged pedestrians die from school bus accidents between three and four hours in the afternoon. Between seven and eight o'clock in the morning, children are often school bus accident victims.
As a general rule, school buses are a reasonably safe destination transport method for school-aged children, as school bus accident statistics reveal.
In 2003, not a single school bus accident killed any kids of all ages in 45 all states. When riders are injured or killed in a school bus accident, the circumstances are severe and, at times, unavoidable.
School Bus Wrongful Death Action Numbers?
Wrongful death is an accidental or intentional killing, for which the survivor may sue the wrongdoers. According to recent official school bus accident statistics, 1,450 people have been killed in school bus-related accidents since 1990.
Of these fatalities, 67% were the occupants of other vehicles involved in fatal school bus accidents, 25% were pedestrians or bicyclists, and 9% were passengers in school-type vehicles. Not all bus crashes are the fault of the school. So hiring a lawyer is essential to protect the victim's rights; that's what you deserve.
School Buses – Largest Form of Mass U.S. Transit U.S.
School buses constitute the most significant mass transit in the United States, providing almost nine million student trips every year. In comparison, this is twice as many passenger trips than are supplied by transit buses across the nation.
Almost half a million school buses transport 24 million students to and from school, or school related activities, each school day. Since 1990, 407,000 fatal traffic accidents have occurred in the United States. School bus related accidents account for one third of one percent of these deaths.
One In Nine Traffic Deaths Involves Commercial Vehicles
School bus fatalities are all too common in California and the 50 states. Over the last two decades, over 2,800 students have died in these vehicle accidents linked to schools. One out of every nine traffic fatalities involves a heavier commercial vehicle.
But since 2002, large vehicles accounted for only 4% of all registered vehicles and 8% of total vehicle miles traveled. Intercity buses accounted for 13% of all bus fatalities between 2007 and 2017, according to the NHTSA.
Experts estimate around 27 children die yearly in school bus accidents as passengers or as pedestrians. About half of fatalities to youngsters involve school bus accidents. School buses make up one-third of all bus route deaths. Couple this with the below facts, and you have a dangerous risk to families.
Twenty-Seven Kids Die Each Year From School Bus Incidents
On average, yes, it's true. These school bus accident statistics translate into 27 school-aged children dying in school bus accidents every year. Seven minor school bus riders sustained injuries, and twenty pedestrians suffered a fatality.
Of these pedestrians, fourteen died from injuries sustained in the crash. Six others were killed in other vehicles.
*Victims:
67% are passengers
25% are pedestrians and bicyclists
Minors 5 to 7 are nearly half of all fatal pedestrian deaths.
*33 of the 43 U.S. states passed a "no child dies" law.
School Bus Passing Laws?
California drivers can easily run over children departing or boarding. Because of this, we have strict to passing while stopped laws. The bus driver and the driver who ran you over will likely be liable.
You might be entitled to compensation for a negligent killing or personal injuries in bus accidents. The Ehline Law Firm will stand by your side.
When you've suffered any kind of loss, sometimes you just need cash to pay medical bills. We can help. We will even attend criminal hearings in California courts or California federal courts seeking the victim's restitution. Contact us to discuss your case before it's too late.
Overview of California Public Transportation Rules
Parents in Los Angeles rely heavily on public transport to shuffle their little ones to and from schools. These public servants typically operate on a fixed schedule or route. Contracted carriers, such as tour buses or charter buses, are available on a passenger-need basis.
Types of Common Carriers?
Many carriers exist; truckers delivering goods only can be contract carriers or common carriers. A passenger carrier like a school bus can be privately contracted (Ex: a leased tour bus for the school sport's team, etc.) or provided by the government.
The elements of School Common Carriers include:
The purpose of buses involved is providing school transportation
The institution claims to function as a transportation agency
In exchange for a fee, the body transports people and items (here, property and other taxes)
The acceptance of passengers, duties and businesses liability in a bus accident case remain restricted by several rules.
Responsibilities of School Bus Drivers
It remains infrequent that a school doesn't create and implement safety procedures. The California Education Code requires that minors on school property, those taken from the school campus, and those who participate in student-funded activities shall be owed a higher duty of care. School officials in or around the school board and districts must punish negligent behavior or a violation of the law.
It's critical to understand common carrier laws if you're preparing a personal injury claim. You must know who to sue. Liabilities in public utility disasters can differ significantly based on the owner, the irresponsible party, and the duty of care owed.
Are Seatbelts Required on School Buses?
Maybe. California, Florida, Louisiana, New Jersey, New York, and Texas have laws requiring school bus seat belts. In California, three-point seatbelts are needed in school buses with a capacity of more than 16 passengers manufactured on or after July 1, 2005. Short buses manufactured after 2004 are also mandated to have seatbelts.
If your child was injured in a group vehicle with no seatbelts, you could still argue the regulations were intended as a floor and not a ceiling. In other words, the District may be held liable despite no legislative mandate to install a seat harness.
Causes and Types of School Bus Accidents
Drivers lack experience or are trained inadequately. Other common causes of school bus accidents include inadequate training or experience.
Most Common Causes of a School Bus Crash?
Drivers must take all necessary safety precautions and acquire the skills required to drive large buses, especially with loud distractions. 
Weather conditions and even passenger-caused distractions can lead to fatalities including:
Unsafe safety systems (seat belts, reflectors, lights, and other warning devices)
Lack of training on the part of the driver or when the driver fails to observe road rules
Driving in low visibility conditions (fog, snow, rain, or smoke)
Poor road and weather conditions
Driver fatigue (sleepy, or tired)
Failure to yield the right of way
Too many hours without rest
Poorly maintained brakes
Running off the road
Overloaded buses
Driving too long
Inexperience
Blind spots
Speeding
Most Common Type of Los Angeles, CA School Bus Crash?
The front-end impact: Almost one-half (45%) of all school bus accidents are front-end impacts. Other common crash types include right-side impact (due to its limited rear view), non-collisions, left-side impacts, rear impacts, and maximum speed impact effects.
What About School Bus Stop Accidents?
When waiting for a ride, pedestrians, especially youngsters, are more likely to be harmed. Buses are big, heavy vehicles that frequently inflict multiple catastrophic injuries.
Districts and towns must maintain safe ways to prevent kids or cars from being struck near a bus stop. A negligent or reckless school bus driver causes many cases.
Families could file a case against the government agency that planned the dangerous bus stop. A stop located near people on campus, away from main streets, may be brought under common carrier negligence law for severe injuries.
Common Injuries From School Bus Accidents?
During a collision with another vehicle or fixed objects, a kid can quickly hit their head on a seat or window. Many school buses will flip over, crushing and trapping a person inside, creating chaos with others seeking medical attention.
A youngster can suffer significant internal harm when violently thrown around inside or struck by one. Don't forget that another student may start a fight. A third party could kidnap or sexually assault a child exiting the conveyance, crossing the street.
Vital organs, including the brain and heart, can be damaged or injured. Victims might experience internal bleeding.
Common injuries suffered from a serious bus accident range from:
Post Traumatic Stress Disorder (PTSD)
Traumatic Brain Injuries (TBI)
Severe Friction Burns
Broken Bones
Broken Ankle
Coma
Who can be held responsible for a violent school bus accident injury?
Responsibility for causing your assault or accident lies with the at fault-party.
Identifying Who Must Pay?
An expert school, bus accident lawyer, will have the resources to investigate the evidence. This professional attorney can determine the identity of the parties to the accident.
Each party found liable may owe a share of the fault but must still pay for or subtract their percentage based on California's pure comparative negligence law.
Liable parties might include:
Bus and parts manufacturer
A bus passenger
Another motorist
Third-party
Driver
To wit,
The defendant owed you a higher duty of care as a common or reasonable duty if they operated as a regular driver.

The defendant breached their duty, which caused injuries, property damage, or death.
Often the school board itself is liable for exposing the vulnerable to avoidable harm. If you're trying to show that the driver was behind the wheel while intoxicated, you might submit proof of their attempts to break this traffic rule.
An experienced school bus accident attorney will thoroughly assess the evidence to determine the cause and identity of responsible persons, right down to the history of other cases on that particular street.
Our Los Angeles car accident attorney aims to recover damages of compensation for our clients, including pain and suffering future and existing medical expenses and rehabilitation and related costs, disability, and disfigurement.
Medical and occupational professionals may witness the nature, extent, and reasonable degree of scientific certainty over their boarding/riding injury claims.
For example, a biomechanic engineer can explain causation and a life care planner can testify as to long-term disability and damages recoverable for law firms. Failing to employ the right experts can significantly reduce your receipt of compensation support in the LA Metro area in your best interests.
What Kinds of Compensation Can You Recover?
The chances are, you will need money for hospital bills, lost wages, and loss of use of your vehicle. These are called special damages.
Special Damages
These are economic damages, including damages for:
Lost past, present, or future earning capacity, contracts, or wages

Property repair fees

Medical bills.
General Damages
Pain and suffering

Emotional distress.
Although punitive damages are uncommon, our Los Angeles bus accident lawyers can assist you in determining amounts you may lawfully pursue.
The circumstances of the incident determine the precise amount of these losses. Damages are compensated based on the plaintiff's suffering, current income, and potential earnings loss.
The type and amount of injuries and the length of time for damages are all considered. Dependents and marital status are factors in the amounts recovered.
What should I do after a school bus accident?
Many people might lose their right to financial compensation if they do not seek medical care or treatment. To avoid jeopardizing a legal claim, see your doctor.
Our top Los Angeles bus accident lawyer goes through the rules, regulations, and requirements for service providers. Our skilled and trustworthy legal team will spend the funds required to ensure success in your case.
Filing A School Bus Accident Claim?
When safety becomes unattainable, and a student or other person is injured, a complaint may be filed accusing the school principal or the driver of negligence under the Tort Claims Act.
Beware the Statute of Limitations
You or your novice attorney may assume you have two years to identify and present a damages claim on behalf of injured passengers. But no, don't waive your right to sue by "sleeping on your rights!" But you typically will have six months to sue on behalf of your child or other adults unless an exception extends the period to sue.
How To Hire Los Angeles School Bus Accident Lawyers?
If you, or someone you love, have been killed or injured in a school bus accident, you may be eligible to file a claim for money damages. Feel free to speak to our lawyer and obtain a free case evaluation.
This expert will advise you of and negligent conduct like mechanical failure or driver error. Once you discover your legal rights and options in a school bus accident, you or your family can fire your current lawyer and hire us.
As a special bonus, we are available 24 hours per day, seven days per week, to receive new clients and answer additional questions about bus accidents. The Ehline Law Firm Personal Injury Attorneys, APLC, will be there to fight for your interests.
So if you're hurt and reside or work in any Northern, Central, or Southern California City, e-mail or call us immediately at (213) 596-9642. Se Habla Espanol.
Bus Accident Near LAX Leaves Injured Passengers
Construction Zone Accidents with Trucks and Buses
How Can You Sue Los Angeles Metro for a Bus Accident?
---
Michael Ehline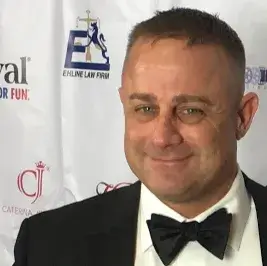 Michael is a managing partner at the nationwide Ehline Law Firm, Personal Injury Attorneys, APLC. He's an inactive Marine and became a lawyer in the California State Bar Law Office Study Program, later receiving his J.D. from UWLA School of Law. Michael has won some of the world's largest motorcycle accident settlements.
---
Recent Personal Injury News
Check out our most recent bus defects, accidents and more, including the famous, infamous and everyday people wounded by at fault parties around the world.