If we don't win, you don't pay.
Speak to the Attorney.
Born to serve.
633 W 5th Street #2890
Los Angeles, CA 90071
(213) 596-9642.
2323 S. Voss Rd, Suite 244
Houston, TX 77057
(832) 592-1260.
Date Modified: August 25, 2023
Have you or a loved one recently been involved in an accident as a result of someone else's negligence? You have the right to recover compensation from the at-fault party.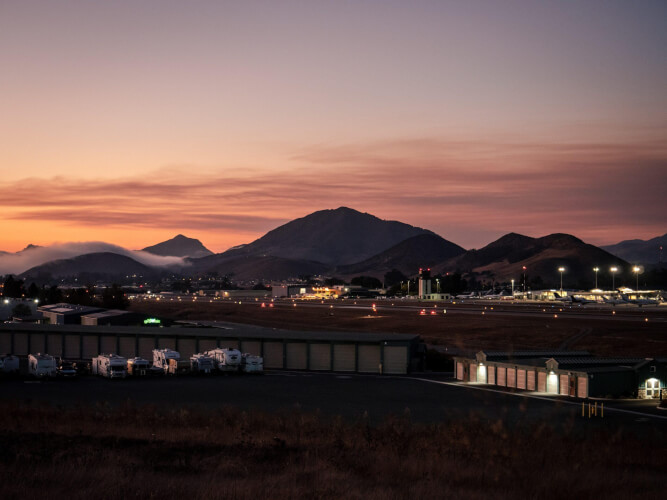 An Experienced San Luis, Obispo Law Firm
Our knowledgeable injury attorneys at Ehline Law Firm have been representing victims for many years. We have a team of professional, experienced, and compassionate lawyers who are ready to handle your personal injury claims.
Determining Fault: A Personal Injury Lawyer Can Help!
There might be one or more parties responsible for your injuries. Any person injured in an accident should seek compensation from all negligent parties.
Therefore, determining fault is the first stage of any personal injury case. In order to determine fault, you need to prove that the defendant caused your injuries – this is either through their action or lack of action.
What Types of Cases Do Our Personal Injury Lawyers Handle?
You can file a personal injury claim if you have suffered injuries due to another person's reckless or negligent behavior.
Our law firm in San Luis, Obispo, CA, can help with any of the following accidents:
Truck accident
Slip and fall accident
Bicycle accident
Personal injury
Traumatic brain injury
Boat accident
Medical malpractice
Etc.
If you've sustained catastrophic injuries from any of the above-mentioned accidents, an experienced personal injury lawyer from Ehline Law Firm can help you fight for the justice you deserve.
What Are the Most Common Types of Personal Injuries?
The most common injuries experienced in personal injury cases include:
Neck Injuries
These are severe injuries that cause damage to the neck, tendons, muscles, and ligaments.
Back Injuries
Back injuries are the most common physical injuries that occur to accident victims. It also includes spinal cord injuries, which are extremely severe.
Concussions
Concussions are an impact injury that affects the injured person's brain and is considered to be a brain injury.
Scarring
Scarring often results from burns and lacerations and is a form of disfigurement.
Broken Bones
Car accidents, motorcycle accidents, and other incidents like municipal bus collisions often have a major impact that can lead to broken bones.
Contusions
This involves bruising; however, bruising alone is generally not enough to file a personal injury case unless the internal bleeding becomes life-threatening.
What Damages Can You Recover?
The most common damages claimed in personal injury cases include:
Medical bills
Lost wages
Property damages
Pain and suffering
Loss of future earning potential
Emotional trauma.
Our personal injury lawyers will fight to get you the compensation you deserve.
How Does a Personal Injury Claim Work?
The first thing you'll need to do when filing a claim is obtain legal representation. Once you have done this, your personal injury attorney will submit an initial statement explaining what happened during the accident and what damages the victim experienced.
After this, the other party will have the opportunity to file their own response. Furthermore, the other party will most probably offer personal injury settlement options at this point in an attempt to avoid a trial.
If the matter goes to court, you will have to prove negligence and damages. You will also need to have witnesses to testify. The victim will also need to be prepared to share the specifics of the incident with the judge or jury.
Remember that under California personal injury law, you must file a claim two years from the accident date. Failure to do so means that you cannot file a claim for your injuries.
Comparative Fault Under California Law
In California, victims are allowed to recover damages based on their percentage of fault in the incident that caused their injuries. This is known as comparative fault laws.
If the injured person wants to pursue maximum compensation, they will need to prove that they are not guilty of any wrongdoing that may have caused their injuries.
In San Luis Obispo County, the victim must be less than 50% liable for the accident that caused their injuries. Furthermore, their compensation will be reduced by their percentage of fault.
Why Do I Need a Personal Injury Attorney?
An experienced attorney will be able to help you navigate the legal system. Without one, you may not be able to negotiate effectively with the at-fault party's insurance company or obtain maximum compensation. A lawyer is there to simplify the process so that you don't have the added stress of worrying about how to pay medical costs and dealing with difficult insurance representatives.
Why Choose Ehline Law Firm?
Ehline Law Firm has been representing accident victims for many years. Our San Luis Obispo County personal injury attorneys, understand that your health is your primary concern after a motor vehicle accident or other incident.
Therefore, while you focus on recovering, our team of professionals will work tirelessly to ensure you get the compensation you deserve.
Additionally, we work on a contingency fee basis. This means you don't have to worry about legal fees unless we win your case!
Contact Ehline Law Firm Today!
Do you need to claim damages for medical expenses, lost income, or even wrongful death? You need the assistance of a compassionate and knowledgeable personal injury lawyer in San Luis, Obispo County.
Ehline Law Firm has been representing accident victims in San Luis, Obispo, for years. Whether you've experienced dog bites or medical malpractice injuries, our attorneys will fight aggressively for your rights. Contact us today at 833 LETS-SUE for a free consultation.
Michael Ehline is an inactive U.S. Marine and world-famous legal historian. Michael helped draft the Cruise Ship Safety Act and has won some of U.S. history's largest motorcycle accident settlements. Together with his legal team, Michael and the Ehline Law Firm collect damages on behalf of clients.
We pride ourselves on being available to answer your most pressing and difficult questions 24/7. We are proud sponsors of the Paul Ehline Memorial Motorcycle Ride and a Service Disabled Veteran Operated Business. (SDVOB.) We are ready to fight.