If we don't win, you don't pay.
Speak to the Attorney.
Born to serve.
633 W 5th Street #2890
Los Angeles, CA 90071
(213) 596-9642.
2323 S. Voss Rd, Suite 244
Houston, TX 77057
(832) 592-1260.
Date Modified: June 17, 2023
This is the Ultimate Guide to Compensation for Lacerations from a personal injury lawyer's perspective.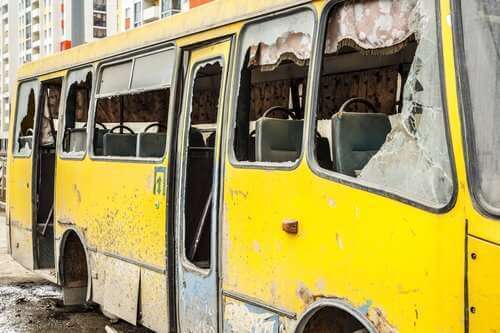 Our Laceration Lawyers Ensure You'll Get Justice
Did you suffer nerve damage from cuts or lacerations after a Downtown Los Angeles car crash, broken glass at a house, or some other negligence?
Lacerations can be extremely painful for the victim, requiring emergency treatment and, in some cases, even cosmetic surgery. The medical costs and pain and suffering can be permanent. The body may not heal properly (Ex: Dog bites with deep lacerations can become infected, requiring long-term medical care), and you won't recover compensation fully from the negligent driver without our extremely helpful and aggressive legal representation.
You have legal rights to get money for property damage and injuries. If you're a laceration injury victim and someone else's negligence caused your wound, you're entitled to receive financial compensation. The liable party's insurance company is usually meant to pay for your losses. But they won't always act in your best interests and may seem reluctant to pay the full compensation you deserve for your or your loved one. (Ex: You may also have head injuries and be unable to remember things.)
Evidence Gathering
This often happens with pedestrian accidents where negligent parties ignore traffic signs and flee the scene. Establishing an attorney-client relationship with a top lawyer in Los Angeles for legal services assures a proper investigation. Our laceration injury lawyers can gather evidence to assure even a drunk driver in a community like Long Beach, Santa Monica, or San Diego is held liable. Even if you can't identify the at-fault party, our Southern California experienced lawyers will put out extensive experience and resources to work for you as you focus on proper healing.
Free Consultation
That's why we highly encourage you to call (833) LETS-SUE to get a free consultation with one of our Los Angeles personal injury lawyers as soon as you can. Even if you call us from the emergency room, we will come to you and give you a clear understanding of how we help injured people like you with guidance, compassion, and trust. We have won over $150 Million in verdicts and settlements since 2005 and can help you too. We are always ready to evaluate claims and fight for your rights 24/7 to your court date.
What Is a Laceration Injury?
Lacerations are highly severe skin tearing that results in an irregular and painful wound. Sharp objects, including glass chards, barriers, piercings, tattoos, or blunt force trauma like an assault, battery, or dog attack, can cause it. They are often coupled with a head injury from being thrown to the ground or falling.
These wounds don't usually get infected (dog bites are the main exception), but some can be so severe they get to the muscle and internal organs of the personal injury victims.
If you have one of these injuries, our best advice is to get medical treatment as soon as possible, but you can follow these steps until you get to the hospital:
The first step is to stop the bleeding with sterile gauze and continuous pressure.
Then, you must determine the severity of the injury by checking how deep it is (Any soft tissue injuries causing hemorrhaging?).
Finally, it would help if you went to the hospital for a professional evaluation and a doctor to stitch the area.
Lacerations can also be classified depending on their types.
The two most common types you may have to deal with are the following:
Full Thickness Lacerations. This laceration tends to have longer healing times and will likely leave a deep scar. They also need to be stitched by a professional.
Burst or Jagged Lacerations. These lacerations will also need to be trimmed and sutured by a professional but may have shorter healing times.
Potential Complications and Long-term Consequences
Remember that treating these injuries as fast as possible is crucial, or they can have terrible consequences, including death.
The most common consequences are infection, scarring, intense pain, and death from blood loss.
Causes of Laceration Injuries
All accidents can cause lacerations, cuts, and tears, especially those involving a vehicle. That's why it is crucial to call a car accident lawyer if you get involved in one of these accidents, as they are sure to help you get compensated for all your medical bills and other losses.
You can also get a laceration at work, which will make you entitled to workers' compensation. However, you will still need a Los Angeles personal injury lawyer to manage your case and ensure everything is done as fast as possible.
How Are Laceration Injuries Treated?
The treatment of each laceration injury will depend on the nature and severity of the wound, as car accident victims don't get the same injuries as fall accident victims. In the best-case scenario, a laceration will only need stitches and antibiotics.
However, sometimes, the patient will need blood transfusions, skin grafts, and several hours of nerve-repair surgery.
Some people may even need to be amputated if the limb can't be saved, but the healthcare professional will determine this. The anxiety alone will reduce your quality of life and cause great discomfort emotionally to you or your cherished loved ones.
After the initial treatment of the injury, the patient will still need extensive physical therapy to improve their motor skills.
Types of Laceration Injuries Covered by Legal Compensation
Lacerations are way more severe than typical cuts, as they affect the three layers of the skin. Although these injuries are highly prevalent in most negligent acts, some accidents are most common than others in Los Angeles. One of the most prevalent causes is traffic accidents.
Car Accidents
If you get in a car accident, you are likely to end up with lacerations, and although they're rarely life-threatening, you will end up with a scar for the rest of your life. Sadly, when you are cut open like this, in many cases, the only justice you get is in the form of money damages from the responsible person.
Still, you can suffer several types of lacerations in a car accident, such as the following.
Cut lacerations caused by broken glass or metal
Split lacerations are caused by the compression of two objects against the same body part (Amputation can occur.)
Grinding compression lacerations caused by an object grazing and peeling the skin
Over-stretching lacerations are caused by an object that pushed the skin beyond its limits and tore it apart, causing disfigurement.
Work-related Accidents
On the other hand, another common cause of lacerations is work-related accidents, which, sadly, can easily be prevented if the companies would implement stronger security protocols.
Some of the most prevalent causes of these injuries are the following.
Lack of strong security protocols
Improper use of security clothes
Lack of training
Improper use of the tools
Damaged tools or lack of maintenance
Reduced visibility in the workplace.
Establishing Liability for a Lawsuit
The first step in filing a personal injury claim is to establish liability. Therefore, the lawyer must gather as much evidence as possible to back up their claims and ensure the insurance company gives the maximum compensation to their client. In order for this to happen, they must prove the following negligence elements.
The liable / responsible party owed a duty of care to the plaintiff
The duty of care was breached (Did the City of L.A. fail to place warning signs around a dangerous area concealed by debris [open manhole, sinkhole, pothole, or a ditch], creating a trap for the average motorist or pedestrian?)
The breach of the duty caused harm to the victim (Your personal injury attorneys must also prove physical injuries, produce medical bills, and lost earning potential.)
What to Do After a Laceration Injury in an Accident?
Although we already described the steps you should follow after getting a laceration injury, such as stopping the bleeding and getting medical attention. The next step is to find a Los Angeles personal injury lawyer who can care for your case while you heal.
Luckily for you, Ehline Law is a personal injury law firm that will help you file your personal injury claim and get fairly compensated for your lacerations and traumatic brain injuries.
You will surely get back all the money you spent on medical bills, lost wages, and even some non-economic damages, such as pain and suffering.
How Can Los Angeles Laceration Personal Injury Lawyers Help?
It is crucial for your physical and emotional recovery for you to hire a reliable personal injury law firm in Los Angeles to manage your case.
These injuries tend to be extremely severe, and you are unlikely to be able to do all the legal processes by yourself after being in one or several car accidents.
Some of the things a Los Angeles personal injury lawyer can do for motor vehicle accident victims are the following.
Negotiate with the insurance company and provide evidence of the client's serious injury to ensure they get compensated adequately for another insurance claim.
Arrange a team of healthcare professionals to take care of their client's personal injuries and get the needed medical scans or reports to use as evidence for the case.
Provide aggressive and competent legal representation, whether dealing with car accidents or a slip and fall claim.
Settlements for a Laceration Personal Injury Case
The final thing you must be aware of when hiring a Los Angeles laceration injury lawyer is how much money they can get for your car accident injuries.
If they're from a reliable Los Angeles law firm, such as Ehline Law, you are sure to get compensated for all the medical expenses you got from treating the injury and all the future medical bills you will have to pay.
Other types of damages you can be awarded, such as non-economic, punitive damages, and other expenses. Expert witnesses may be needed, but we have the team to prove any damages suffered.
Therefore, you can always choose to go to court if the settlement the defendant offers isn't enough for you.
Schedule a Free Consultation With a Superior Laceration Personal Injury Attorney in Los Angeles County, CA
Are you facing more expensive, painful medical procedures for serious injuries in Southern California? We have experience helping clients during the critical post-accident phase. Ehline Law is a highly reliable Los Angeles law firm located across California, specializing in personal injury cases.
We address all personal injury case concerns, including clients with traumatic brain injury and lacerations. We will fight to ensure you receive a fair settlement after a bicycle, motorcycle accident, truck accident, or other serious hazard to your or a family member.
Want to discuss your health and any claims so you can win compensation? If you're in Los Angeles and want a free consultation with a personal injury attorney, take the following steps: Call (833) LETS-SUE and tell us what happened. It doesn't have to be a pain in the neck, the call is risk-free, and the chat will be a confidential consultation.
Michael Ehline is an inactive U.S. Marine and world-famous legal historian. Michael helped draft the Cruise Ship Safety Act and has won some of U.S. history's largest motorcycle accident settlements. Together with his legal team, Michael and the Ehline Law Firm collect damages on behalf of clients.
We pride ourselves on being available to answer your most pressing and difficult questions 24/7. We are proud sponsors of the Paul Ehline Memorial Motorcycle Ride and a Service Disabled Veteran Operated Business. (SDVOB.) We are ready to fight.