If we don't win, you don't pay.
Speak to the Attorney.
Born to serve.
633 W 5th Street #2890
Los Angeles, CA 90071
(213) 596-9642.
Date Modified: June 18, 2023
Imagine being in a car accident and suffering a serious injury. It's happened to many people before you in Kern County, and their lives were all but turned upside down.
We Help Victims Win on a Contingency Basis
Top Rated, Local Injury Lawyer for You! Hiring the right attorney for your case is essential when dealing with a personal injury case.
The physical injuries are painful, and they often require continuous medical care. Who's paying for that?
Additionally, you probably can't work while you recover, assuming recovery is even in the cards. Who's supporting you while you're not earning? Car accidents speak to one example. Different kinds of personal injury matters can lead to property damage too. Who will be paying for your stuff?
The Bakersfield personal injury attorneys at Ehline Law Firm are here to ensure you're accurately compensated for these kinds of situations. Whoever is at fault should be made to pay for your medical bills, emotional distress, and other concerns. Let the best legal team in Kern County fight for your rights!
Why Trust Ehline Law Firm's Personal Injury Lawyers?
You hear about the attorney-client relationship principle all the time. While many people view it as the promise of confidentiality that a law firm grants, we see it as much more. Law offices are supposed to provide legal security and competence to clients. Ehline Law Firm is one of these law offices. How can you be sure? Well, here are some reasons to trust us.
Location
You saw us use the term "Bakersfield personal injury attorneys" above. We have served and will continue to serve Kern County. Your case will be handled by a personal injury lawyer who is intimately familiar with the location and all its nuances. Our heart is with the good people in Bakersfield, CA; we have long mastered our craft here.
Respect
In offering legal counsel to our clients, we also respect them immensely, as any well-regarder personal injury firm should. We understand that this can be a time of emotional distress for you, and talking through things can be difficult. Our team is willing to work with you through the hard times. Everyone who visits an Ehline Law office is treated as unique and valuable.
Reputation
Our reputation precedes us. Look no further than the Better Business Bureau, National Trial Lawyers, and Consumer Attorneys Association.
We are highly recommended and have a demonstrated track record of success in recovering fair compensation in the personal injury cases we take in Bakersfield, CA, and the rest of Kern County.
Focus
Your personal injury attorney has a one-track mind, which is firmly focused on getting you a fair settlement. Our legal team does everything it is supposed to on the legal side of things, so you have the space to begin your recovery journey.
Aggression
To us, a personal injury claim represents a chance for a client to get back as close to normalcy as possible. Like you, we think it's very unfair that motorcycle accidents, truck accidents, and other personal injury occurrences leave innocent people in a horrible situations because someone else was negligent. This belief shows up in the aggressive way we pursue a positive outcome.
Experience
Wrongful death, traumatic injuries, and various other legal issues are things we've dealt with successfully for a very long time. We boast a plethora of relevant experience we can call on for the best possible results.
What Are Some of the Personal Injury Cases We Support?
Bakersfield, CA, and other Kern County locations annually see many personal injury legal matters.
Here are the ones we focus on:
Truck accidents
Dangerous products
Dog bites
Sexual abuse
Why Isn't Medical Malpractice on the List?
Medical malpractice laws are highly subject to the medical and industrial complex in California. Until this changes, we won't even consider handling this area.
You can speak to us about POSSIBLY getting a referral, but that's as far as our law offices will go.
What Kind of Damages Can Your Personal Injury Lawyer Help You Recover?
Personal injury lawyers in Kern County do all they can to ensure your legal needs are handled in these situations.
A part of this is adequately classifying and helping you to recover whatever damages may be applicable in your personal injury claim.
This is a quick look at the damage classes and what they all entail.
Economic Damages
In personal injury law, these refer to damages that can be accurately valued based on receipts or other available documentation, such as:
Past and future lost wages
Medical expenses
Property damage.
Non-economic Damages
On the non-economic side, in Bakersfield, CA, personal injury attorneys will help you to recover damages that must be valued based on expertise since they don't have assigned values. These include:
Punitive Damages
Sometimes, personal injury cases in Kern County have an element of malice, where the at-fault party was obscenely reckless or intended to cause physical injuries to the defendant.
These circumstances describe punitive damages awarded to clients independent of the other categories.
How to Handle a Car Accident or Other Personal Injury Situation in Kern County?
Let's say you're driving to work in Bakersfield, CA, when a negligent driver breaks a red light and hits your vehicle. Naturally, this would send many people into panic mode. So, what do you do?
Whether it's a car accident or another kind of personal injury incident, here are some recommendations to ensure things end as best as possible.
Medical Attention Comes First
Seek medical attention immediately. If possible, and the situation calls for it, seeking medical care for others involved may be a good idea, especially if they cannot do so. The biggest reason for this is getting the treatment you need. Beyond that, though, bills and other records are generated.
These help your case as they indicate that you needed medical attention. Additionally, it makes the economic damage side of things easier, and there's proof of the costs.
Don't Get Lured in By Insurance Companies
Bakersfield, CA, insurance companies may reach out to you in the wake of the accident. The worst part is that they often pretend to care by seeming to "check in on you."
Unfortunately, they are merely trying to capitalize on your likely less-than-solid medical state to get you to say that you feel fine potentially.
The intention is to use your statement against you in court, which can affect your chances of being compensated properly.
Alternatively, they may offer you a settlement that sounds attractive. It's a strategy to avoid what may be a much larger settlement down the road.
Acceptance often requires a contract signing, which may see you waive the right to any further payouts.
Gather All the Evidence Possible
A part of your attorney-client relationship is information sharing. This requires you to gather it first. Take all the pictures and recordings you can, and gather other evidence from the scene too. Contact information of other parties involved and witnesses go a long way in helping you.
Prioritize a Police Report
The police are often summoned to certain incident types, such as vehicle accidents. They need to be called in other cases, such as severe spinal cord injuries. Regardless of how it plays out, make it a priority to give a statement to the police.
In many personal injury proceedings, your lawyer will use this to police report chart your path to getting compensation. On the flip side, the defense can use your failure to make a report against you. Even if you cannot complete the statement immediately, do so at your earliest convenience.
Call Your Kern County Personal Injury Lawyer
Schedule your free consultation with your Bakersfield, CA lawyer as soon as possible. Apart from beginning to work on an action plan, you also find that you get advice on what actions to take to maximize your chances of success with your case.
Bear the Statute of Limitations in Mind for Kern County, CA Personal Injury Matters
Bakersfield, CA, and by extension, the whole state, is subject to the statute of limitations for personal injury. It speaks to how long you have to file your claim. This is a staple in all states. California grants you two years to file, but we highly encourage you do so as soon as possible to improve your chances of success.
With time, evidence collection, alongside other areas, becomes progressively difficult.
By California Personal Injury Law, You're Dealing with a Comparative Fault State
Your attorney may tell you that California is a comparative fault state. It doesn't mean you can't collect compensation if you had any part to play in your ordeal.
However, allocations are made based on the proportion of responsibility. For example, let's say you were involved in an accident, and you are 20% responsible. The comparative fault rule means that, while you can still file your claim, you can only receive 80% of the maximum compensation.
This doesn't mean you should hide your actions from your attorney. In fact, your attorney-client relationship is one of your biggest assets in these situations, especially considering the uncertainty.
Your lawyer can guide you on proceeding for the most favorable outcome.
Call Ehline Law Firm Today to Schedule a Free Consultation with One of the Best Kern County Personal Injury Lawyers Available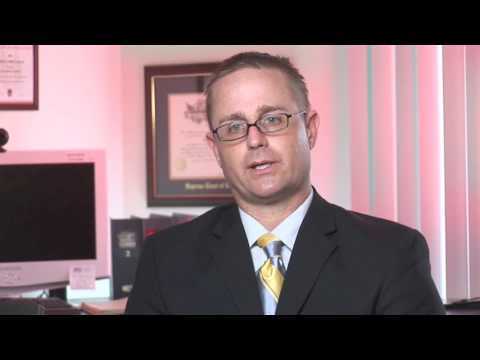 Personal injury can be a slippery slope to navigate for just about anyone who has to deal with one of them. There's a lot of uncertainty, and the financial burden that also often accompanies the mental worries doesn't help.
However, with the right Kern County injury lawyer by your side, all your legal woes are taken care of.
Kern County Injury Lawyers are Here for You 24/7
The team at Ehline Law Firm will go to great lengths to fight for a fair settlement following your ordeal. Schedule a free consultation with us today by calling (833) LETS-SUE or using our online contact us 24/7.
Kern County Practice Areas By Location
Bodfish
Boron
Buttonwillow
Caliente
California City
Cantil
Delano
Edison
Edwards
Fellows
Frazier Park.
Michael Ehline is an inactive U.S. Marine and world-famous legal historian. Michael helped draft the Cruise Ship Safety Act and has won some of U.S. history's largest motorcycle accident settlements. Together with his legal team, Michael and the Ehline Law Firm collect damages on behalf of clients.
We pride ourselves on being available to answer your most pressing and difficult questions 24/7. We are proud sponsors of the Paul Ehline Memorial Motorcycle Ride and a Service Disabled Veteran Operated Business. (SDVOB.) We are ready to fight.