If we don't win, you don't pay.
Speak to the Attorney.
Born to serve.
633 W 5th Street #2890
Los Angeles, CA 90071
(213) 596-9642.
Date Modified: July 2, 2023
Protecting Your Loved Ones from Abuse
Elder abuse can lead to serious injuries; in some severe cases, it can also cause wrongful death. I am attorney Michael Ehline. I am an elder law expert and have handled hundreds of insurance claims through mediation after a denial was received from negligent elder care facilities. Ehline Law and our San Diego personal injury attorneys team have over 15 years of experience helping protect the rights of elder abuse victims across California.
Contact our San Diego elder abuse attorneys if you believe your loved one is a victim of elder abuse. But read a little more so we can get more covered during your free consultation over your claim with my legal team. There we will discuss the whole legal process and your chances of winning compensation for the elder law trouble, pain, and neglect handed you.
What Is Elder Abuse?
According to the Centers for Disease Control and Prevention (CDC), elder abuse is an intentional act by the caregiver or their failure to act. It may involve an expectation of trust that creates a risk of harm for an elderly person (elders aged 60 or older). It can be a simple act of denying clothing or a more significant act of beating them up or denying an elder basic shelter needs, medical care or outright abandonment.
It's all evil, no matter the reasons. It must be punished by a dedicated elder abuse lawyer who will stand with you in San Diego, like us. We are USMC run and "we make it happen" to your advantage in any situation!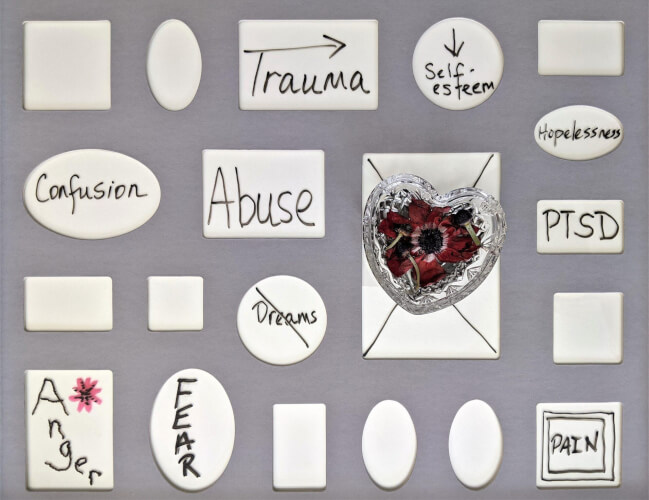 California Elder Abuse Statistics
According to the Department of Justice, at least 10% of all elderly will experience an incident of elder abuse, with some simultaneously experiencing more than one type of abuse. However, the numbers are much higher as most elder abuse is underreported. This is why hiring a lawyer to document everything immediately is key.
We already know the care facility plans to bury unreported events and harm the claims of anyone rocking the boat. Simply put, large corporations lie as much as the politicians who help them get away with murder. We are the very important, great equalizer.
Over 90% of the elderly in California reside in community living, where most of the elder abuse goes unchecked. Senior citizens with physical and cognitive impairments are most likely elder abuse and neglect victims.
The 2022 World Health Organization report reveals that two out of three staff members at nursing homes reported that they carried out elder abuse in the past year. The result is always the same. Your rights are violated and you lose every time without a lawyer with dedication and resolve you can trust!
A Battle Against Elder Abuse in San Diego, CA
In March 2018, San Diego County District Attorney's office started investigating elder abuse in San Diego after increasing elder abuse lawsuits.
According to the district attorney's office report, there was a 37% increase in crimes against senior citizens in San Diego County.
In San Diego, the district attorney established an elder abuse unit in 1996 that reportedly sees over 9,000 annual elder and dependent adult abuse cases. Many forms of abuse can easily lead to the wrongful death of your loved one.
The main reason these elder law cases go unnoticed is that the typical San Diego police or Sheriff deputies do not have the relevant training to address the business of such issues.
Types of Elder Abuse in San Diego, CA
Many forms of elder abuse go unchecked at nursing homes, community living, and other residential living facilities, including the following.
San Diego Physical Abuse
These types of elder abuse occur when the caretaker intentionally uses force, causing injuries or harm to the older people. Physical abuse also includes serious physical restraints or inappropriate administration of medication.
San Diego Emotional Abuse
Emotional abuse in San Diego can include verbal or non-verbal behavior that causes the elderly emotional distress, fear, and mental pain. It could also involve disrespecting the elderly, isolating them from others, harassing, humiliating, or threatening them.
In such situations, the older people start fearing the staff, and due to the fear, they cannot talk to their family members about the abuse they're experiencing.
Financial Abuse
Financial exploitation is among the leading types of elder abuse in San Diego nursing homes. Wills and trusts can be raided and emptied by so-called friends and even a crappy, lying lawyer. The management of such facilities scams elderly citizens out of tens of thousands of dollars annually without them ever knowing.
Family members and relatives may also financially exploit their elderly family members, and a sign of such abuse in families is when a relative start managing their checking account.
Sexual Abuse
Sexual abuse includes forced or sexual contact without consent and can lead to severe mental and emotional problems.
People in San Diego who believe their loved one could be a victim of elder abuse must consult an experienced elder law attorney for investigations.
Who Are the Perpetrators of Elder Abuse in San Diego, CA?
People in a position of power over older individuals are the ones who typically carry out elder abuse and may include caregivers, nursing homes, medical professionals, and other individuals working at such facilities. However, people close to the victims with unsupervised access may also commit elder abuse, including family or friends residing in a San Diego care facility.
Caregivers with a lack of training, substance abuse, those struggling financially, or who have mental health problems are more likely to exert dominance over the elderly and commit intentional acts of physical, mental, or financial abuse in San Diego nursing homes.
It is crucial to identify elder abuse and take action immediately to prevent further harm to the elderly. Experienced San Diego, elder abuse lawyers, can guide you in tackling such issues if you believe someone you love is a victim of elder abuse.
Are There Risk Factors That Increase the Elder Abuse in San Diego, CA?
Certain groups of senior citizens are prone to becoming victims of elder abuse in San Diego, CA, and these include those with physical disabilities, cognitive disabilities, dementia, Alzheimer, and poor health.
The perpetrators often target these groups of senior citizens because they are vulnerable, defenseless, and not likely to report the abuse. Senior citizens who remain isolated from others or do not have family members are also victims of elder abuse in San Diego, CA.
Watch out for Warning Signs of Elder Abuse
Since many elderly people do not report abuse due to fear, it is essential for family members and loved ones to identify the signs and symptoms of wrongdoing being committed in San Diego, and these may include the following:
Physical injuries, such as bruising, cuts, and burns
Repeated injuries, infections, or illnesses
Poor hygiene, bed sores, dehydration, and other signs of negligence
Sexually transmitted diseases
Depression and social withdrawal
Fear, anxiety, and other mental problems
Lack of confidence and self-esteem
Affected financial statements with unaccounted withdrawals.
Elder abuse can seriously impact a victim's life on many different levels, and family members need to note that it is a crime. They must speak to an experienced elder law attorney in San Diego to learn more about their loved one's legal options.
Preventing Elder Abuse in San Diego, CA
It is crucial for family members to prevent elder abuse before it even begins, and the best way to do that is to research the nursing and elderly homes in San Diego, CA.
Check the Reviews
Check out the individual reviews to learn about the experience of other family members and pay a visit to the nursing home for further checks. Form a cocoon of love and safety around your San Diego family member.
Observe Staff Members
During your visit, see how the staff members treat each other, as it is a good indicator to let you know how they'll treat your loved one if no one is around.
Visit the Nursing Home as Often as Possible
Once they move in, ensure you stay in touch with them frequently and visit them as often as possible. Regular visits can easily identify any signs of elder abuse and allow you to take action immediately if someone has suffered neglect, fear, and other subtle abuse. Were you or a loved one abused?
Contact Elder Law Attorney in San Diego, CA
If you notice any signs, it is best to contact a skilled San Diego elder law lawyer to take immediate action and prevent harm to your loved ones and others at the facility in Carlsbad, San Marcos, or anywhere else they were neglected, denied life-saving medications, or assaulted with threats or even physical abuse. Your claims will be expertly handled by swift, aggressive, caring injury attorneys striving to get you MAXIMUM financial compensation.
What Steps Should You Take after Discovering Elder Abuse?
Your first step after identifying elder abuse is to take immediate action to protect the elderly from further harm. Relocate them and inform the relevant authorities, including law enforcement, managers at the facility, and the local ombudsman program.
You must ensure that your loved one receives the care they need, whether it is psychological therapy or medical attention. It would help if you also reached out to an experienced elder law attorney to discuss your case, as the victim and their family may be eligible for compensation.
When Can You File a Lawsuit for Elder Abuse in San Diego, CA?
Under the California Penal Code Section 368 (PC 368), different forms of elder abuse fall under crime and a "wobbler offense," meaning it could be a felony or a misdemeanor, depending on the circumstances surrounding the case.
Although the state will prosecute the defendant for the criminal charges, victims and their family members can pursue a personal injury case against the perpetrator to obtain financial compensation.
Holding the responsible parties accountable for elder abuse can provide the survivors the closure and compensation they need to move forward.
How Can an Elder Law Lawyer Help Against Elder Abuse in San Diego, CA?
Whether a wrongful death or elder abuse at the hands of a negligent staff, an experienced personal injury attorney can help gather the evidence required to hold the liable parties accountable for the damages.
Elder abuse falls under personal injury law, and an attorney specializing in personal injury law understands the evidence required to build a strong case and establish the elements of an injury case. We can help you recover financial compensation for your anguish and special economic losses. And we get results with millions recovered on behalf of victims. Let us make you feel safe by reaching out immediately while you go about your life activities!
Schedule a Free Consultation with Ehline Law Elder Law Attorney in SD, CA
Questions? From Norcal to Orange County to San Diego, CA cities, we will do all the work for you while you heal and recuperate from your abuse. We can handle all related practice areas on behalf of elders and their surviving families in all cases of abuse, neglect, and abandonment of seniors.
If you suspect that your loved one is a victim of elder abuse, contact us at (833) LETS-SUE for a free case evaluation with our experienced elder law attorney in San Diego, CA.
More San Diego, CA Practice Areas
Michael Ehline is an inactive U.S. Marine and world-famous legal historian. Michael helped draft the Cruise Ship Safety Act and has won some of U.S. history's largest motorcycle accident settlements. Together with his legal team, Michael and the Ehline Law Firm collect damages on behalf of clients.
We pride ourselves on being available to answer your most pressing and difficult questions 24/7. We are proud sponsors of the Paul Ehline Memorial Motorcycle Ride and a Service Disabled Veteran Operated Business. (SDVOB.) We are ready to fight.