If we don't win, you don't pay.
Speak to the Attorney.
Born to serve.
633 W 5th Street #2890
Los Angeles, CA 90071
(213) 596-9642.
Date Modified: April 9, 2023
Riding a motorcycle across the San Diego countryside can be relaxing and breathtaking, but in the city, where there is extreme traffic, it can pose a serious risk of accidents.
If we don't win, you don't pay.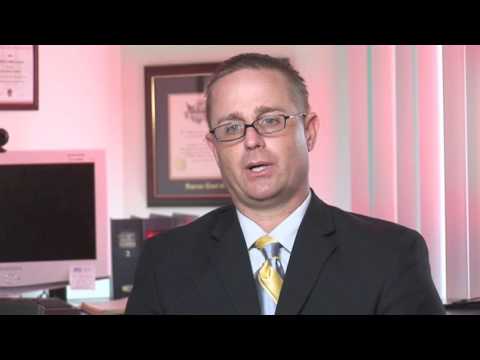 Ehline Law and our San Diego motorcycle accident attorneys have fought for the rights of over 3,000 injured victims and recovered more than $150 million in compensation. Contact us to learn more about your legal rights as an injured San Diego motorcycle rider.
San Diego Motorcycle Accident Statistics
The following are some of the motorcycle accident statistics published by the National Highway Traffic Safety Administration (NHTSA):
80% of motorcycle accidents result in injuries or fatalities.
About one-third of all motorcycle accidents occur because of a driver making a turn and coming into the motorcyclist's way.
More than 40% of motorcycle accident fatalities involve alcohol (driver, rider, or both).
The leading cause of death in motorcycle accidents is head injuries suffered by motorcyclists.
Wearing a helmet can help reduce the risk of rider fatalities by 73%.
On average, a private insurance company only pays 66% of motorcycle accident victims' medical treatment costs.
Hazards That Can Lead to San Diego Motorcycle Accidents
According to the California Office of Traffic Safety, although motorcycle fatalities decreased between 2015 and 2019 due to awareness on roads and regulators, California is still one of the top states with the most motorcycle accidents.
San Diego riders are at risk for motorcycle crashes due to many hazards, including the following.
Dangerous Roads
Many roads in San Diego pose a threat to motorcyclists, and some of these include the SR-76, I-5, and SR-78. Dangerous roads are those that have a massive traffic flow or that have poor visibility, making it a concern for motorcycle riders.
Negligent Drivers
In big cities like San Diego, drivers ignore smaller vehicles like motorcycles around them. Heavy traffic can further stress a driver, increasing the risk of motorcycle accidents. Distracted driving, drunk driving, and drowsy driving are all examples of driver negligence.
Lane Splitting
California is the only state where lane splitting is entirely legal, meaning motorcycle riders can travel between two lanes of traffic, making it easier and faster to reach their destinations. However, it also brings several dangers with it.
Drivers do not expect motorcycles to travel through lanes during heavy traffic; the thought never comes to mind for most. Accidents can occur when drivers attempt to switch lanes or try to overtake another vehicle while San Diego motorcycle riders are lane-splitting.
Weather Hazards
San Diego has excellent weather where it does not rain that often, unlike other cities in California, such as Smith River, Crescent City, and Fort Dick. However, when it does rain in California, the roads get wet quickly and collect oil as it drips out of vehicles driving on the slick roads.
A combination of wet roads and oil can make the surface even more slippery for motorcycles, increasing the risk of serious motorcycle accidents and severe injuries.
Besides the above mentioned, many other hazards can increase the risk of fatal motorcycle accidents, such as construction objects and debris from a construction zone, cracked and poorly maintained roads due to government negligence, and defective motorcycles.
Experienced riders can ride carefully in the rain. Still, most riders in San Diego lack the experience, which makes them prone to skidding, sliding, or even forgetting to allow enough distance between their motorcycle and other vehicles for braking.
Does California Law Treat Motorcycle Riders Differently than Passenger Vehicle Drivers?
Under California traffic laws, the same rules and laws that apply to motor vehicles also apply to motorcycles, meaning injured victims can bring a cause of action for personal injury or wrongful death following a motorcycle accident.
Common Motorcycle Accident Injuries
The types of injuries suffered from a motorcycle accident depend on the impact of the hit and on what body party the motorcyclist lands.
The following are some common motorcycle accident injuries recorded in the United States:
Head and neck injuries
Traumatic brain injuries
Spinal cord injuries
Broken bones and fractures
Collapsed lungs and crushed injuries
Bruises, abrasions, and lacerations.
More San Diego, CA Practice Areas
A motorcycle accident can cause catastrophic injuries, leaving victims with piling medical costs, lost wages from not going to work, and property damage. In some cases, such as a traumatic brain injury, injured victims may require rehabilitation and therapy following surgery without the chance of ever returning to work.
Besides physical injuries, emotional damage can seriously alter an accident victim's social life, forcing them to avoid human interaction due to scarring or disfigurement. Emotional trauma and distress can cause isolation and depression, affecting the victim's quality of life.
Motorcycle accident victims must immediately seek legal help as, under California law, they can recover compensation for the damages suffered due to another's negligence. An experienced San Diego motorcycle accident attorney can help assess their case and protect their rights by pursuing a motorcycle accident injury claim against the negligent party's insurance company.
Damages You Can Recover Following a San Diego Motorcycle Accident
Injured motorcyclists can recover the following damages in personal injury claims following their accident in San Diego:
Medical expenses (past, present, and future)
Lost wages and lost earning capacity
Property damage
Rehabilitation and therapy
Pain and suffering
Emotional distress
Loss of quality of life.
Every personal injury case is unique, and there are many other damages an injured victim may recover. It is important to speak to a skilled San Diego motorcycle accident lawyer.
More San Diego, CA Practice Areas
How Long Do Motorcycle Accident Victims Have to File a Motorcycle Accident Injury Claim?
Under California's Code of Civil Procedure, if you've suffered injuries in a motorcycle accident due to another's negligence, you have two years from the date of your accident to pursue legal action against the negligent party.
If it's been longer than two years, you should still speak to an experienced motorcycle accident lawyer, as in some cases, the court may make an exception to the statute of limitations and grant a limited extension.
Should You Accept a Settlement from the Insurance Company?
When an insurance company knows that their policyholder is at fault, they will quickly try to blame you for the accident or offer a settlement offer immediately. Insurers typically provide settlement offers to avoid paying bigger payouts or court-awarded damages.
If you receive a settlement offer, you may feel tempted to accept the offer and get the entire ordeal over with. However, it is crucial to note that the initial settlement offer provided by the insurance company is much lower than what you deserve.
Contact our San Diego motorcycle accident lawyers to discuss your case is in your best interest. When an accident victim refuses to accept the initial offer, the insurance claim adjuster stops communications or tries to find ways to devalue your claims.
Sometimes, you may feel that the claim adjuster is polite when asking you about the accident but don't lose your guard. Claim adjusters are trained to elicit statements from accident victims to use against them to reduce payouts.
Our motorcycle accident lawyers will help determine what your case is worth and handle the insurance company on your behalf. Insurers take claimants with experienced legal representation much more seriously and avoid using strategies they would typically use on claimants without an attorney.
Ehline Law motorcycle accident attorneys are trained negotiators and will tirelessly fight to strive for maximum compensation.
How Much Is Your San Diego Motorcycle Accident Case Worth?
Several factors will affect the value of your accident claim following your motorcycle crash, and these include the following:
The injury type
The severity of the injuries
Economic losses sustained following the accident
Non-economic damages
Insurance policy limits
The degree of your fault.
Economic damages are easy to calculate by viewing medical bills, repair or replacement costs, pay slips, and receipts for other out-of-pocket expenses.
For future medical expenses, we have medical experts and life care planners who can assist in quantifying the value of your future medical treatment.
Non-economic damages are more challenging to calculate and determine, which is why our San Diego motorcycle accident attorneys use one of the methods used by insurance companies to calculate such damages. We also use prior past cases to help assess the value of your claim.
Your contribution toward the accident reduces the amount of compensation as California follows the pure comparative negligence rule. We have accident reconstruction specialists to help determine how the accident happened and determine the insurance company's liability.
It is also important to note that the at-fault driver's insurance policy plays a critical role in the value of your claim. Unless the negligent party is wealthy or has enough assets to make you whole again, recovering damages beyond their insurance policy limits may be difficult.
Our attorneys will explore all options possible to ensure you receive the maximum amount for your injuries sustained, from maxing out the at-fault driver's insurance policy to going after the negligent party's personal assets and drawing compensation under your insurance policy.
How Can a San Diego Motorcycle Accident Attorney Help You?
It is crucial to hire the services of an experienced motorcycle accident attorney to obtain maximum compensation for your loss and hold the negligent party accountable.
Here are some ways our skilled San Diego motorcycle accident attorney can help you with your serious injuries or wrongful death claim.
Claim Evaluation
The first step following a motorcycle accident, leaving the accident scene and hospital, is to discuss your case and evaluate your motorcycle accident claim to determine the best course of action in your motor vehicle accident claim.
Handle the Insurance Company
Don't assume a permanent disability will be properly compensated in your motorcycle claim. We understand insurance companies' tactics to devalue victims' claims and can handle communications with the insurer on your behalf to eliminate the risk of claim denial or low payouts.
Investigate Your Accident
It is vital to gather evidence and prove causation (the link between the negligent driver's actions and your injuries) to strengthen your motorcycle accident claim. Our attorneys will help retrieve police reports, medical records, witness statements, and other necessary evidence to support your San Diego County case with financial compensation.
Calculating Claim Value
Valuating a claim and the potential motorcycle accident settlement is an integral part of the claim process for motorcycle victims. We have a team of qualified experts to help provide their expertise when needed to place a monetary value on your motorcycle accident claims.
Negotiate or Go to Trial
Our attorneys are great negotiators, and we can negotiate a maximum settlement on your behalf. Sometimes, a settlement is not a great option, especially when the insurer is not offering fair compensation for your loss.
Our experienced motorcycle accident attorneys are always ready for such situations, and we ensure that every case we build is trial ready. We will take the case to court and fight for your rights.
Schedule a Free Consultation with Ehline Law Motorcycle Lawyers in San Diego, CA
If you suffered severe injuries in a motorcycle accident due to another's negligence, contact us at (833) LETS-SUE for a free consultation with our experienced San Diego motorcycle accident lawyer.
Michael Ehline is an inactive U.S. Marine and world-famous legal historian. Michael helped draft the Cruise Ship Safety Act and has won some of U.S. history's largest motorcycle accident settlements. Together with his legal team, Michael and the Ehline Law Firm collect damages on behalf of clients.
We pride ourselves on being available to answer your most pressing and difficult questions 24/7. We are proud sponsors of the Paul Ehline Memorial Motorcycle Ride and a Service Disabled Veteran Operated Business. (SDVOB.) We are ready to fight.