Tell Us About Your serious injury or death motoring incident claim stemming from fraud, assault, or negligence in cities like Torrance, Palos Verdes, and Koreatown, California. Our firm also helps people get money for a truck, bus, and motorcycle collisions. Ehline's expert focus remains on the top five accidents in Los Angeles.
A local, nearby attorney with expertise, authority, and trust is waiting for your important call to our local phone number. Ehline Law Firm is accessible from the Santa Monica Interstate 10, the I-5, and I-405 and is statewide to serve you best. For more information and to set an appointment, call us or click the link for freeway close driving directions to a location near you.
Ehline Law Firm is distinguished by industry recognition from Newsweek Magazine, Leatherneck Magazine, California Lawyer Magazine, CNN, etc.
We also have the respect and admiration of judges, courts, and lawyers all across the U.S. and internationally. Michael Ehline, our fearless leader, was a Marine, limousine company owner, licensed building contractor, and paralegal for many years before obtaining his bar card in the California State Bar Law Office Study Program.
Contents:
Afterward, in less than 15 years, Ehline, his associates, staff, and other medical experts have helped clients like you win over $100 million in settlements, verdicts, and even on the courthouse steps.
Having assisted thousands of happy customers, we have isolated the most commonly asked questions about cars, trucks, buses, and other auto accidents.
This web page aims to assist you better by cutting through the many questions you will likely have as a freshly injured individual in need of answers. Please read below and look at our educational videos.
Afterward, when you are ready to seek money for your malaise from a vehicle collision that was not your fault, we stand ready 24 hours a day to assist. Read more before calling us. But first, discover what makes us the best car accident personal injury lawyers in Greater Los Angeles.
So What Is A Traffic Accident Anyways?
First, traffic accidents typically involve two or more wheeled vehicles striking each other or hitting another fixed or moving object. Sometimes, there are single-vehicle accidents where a poorly designed, maintained, or manufactured small car catches fire, the brakes fail, or in cases, for example, of sudden acceleration.
But most single-vehicle accidents happen when a passenger car's tire falls into a pothole or runs over dangerous debris.
Personal injury lawyers usually help traffic accident victims when they require money to pay for lost wages, lost contracts, and medical bills. An efficient and appropriately trained accident lawyer can also help customers recover intangibles. Intangibles are things like love, happiness, and even sexual relations.
Sometimes when a person is badly hurt, they lose these pleasurable things that bring us all happiness and joy in our lives. Because of this, courts and politicians have crafted and shaped negligence laws. Before negligence laws, people would have feuds, duels, and even fight long-term wars seeking a "pound of flesh" or "revenge."
But it got so bad that innocent people were dying. And all of this back and forth put a negative strain on the local economies and law enforcement capabilities of ancient England and early America.
In time common law developed into this money for injuries type of situation. Luckily, there are mandatory auto insurance laws. People can also get extra insurance coverage if the person who hits your car lets their insurance lapse or never had any, to begin with. The long and short is that Ehline Law Firm Personal Injury Attorneys, APLC uses these laws to recover our client's money for what rules call "damages."
Please read more about the most commonly asked questions to car crash personal injury resolutions, including insurance law matters. We will make our very best efforts to get you indemnification, which means placing you in a position as good as or better than the one you were in before your newfound discomfort and disability.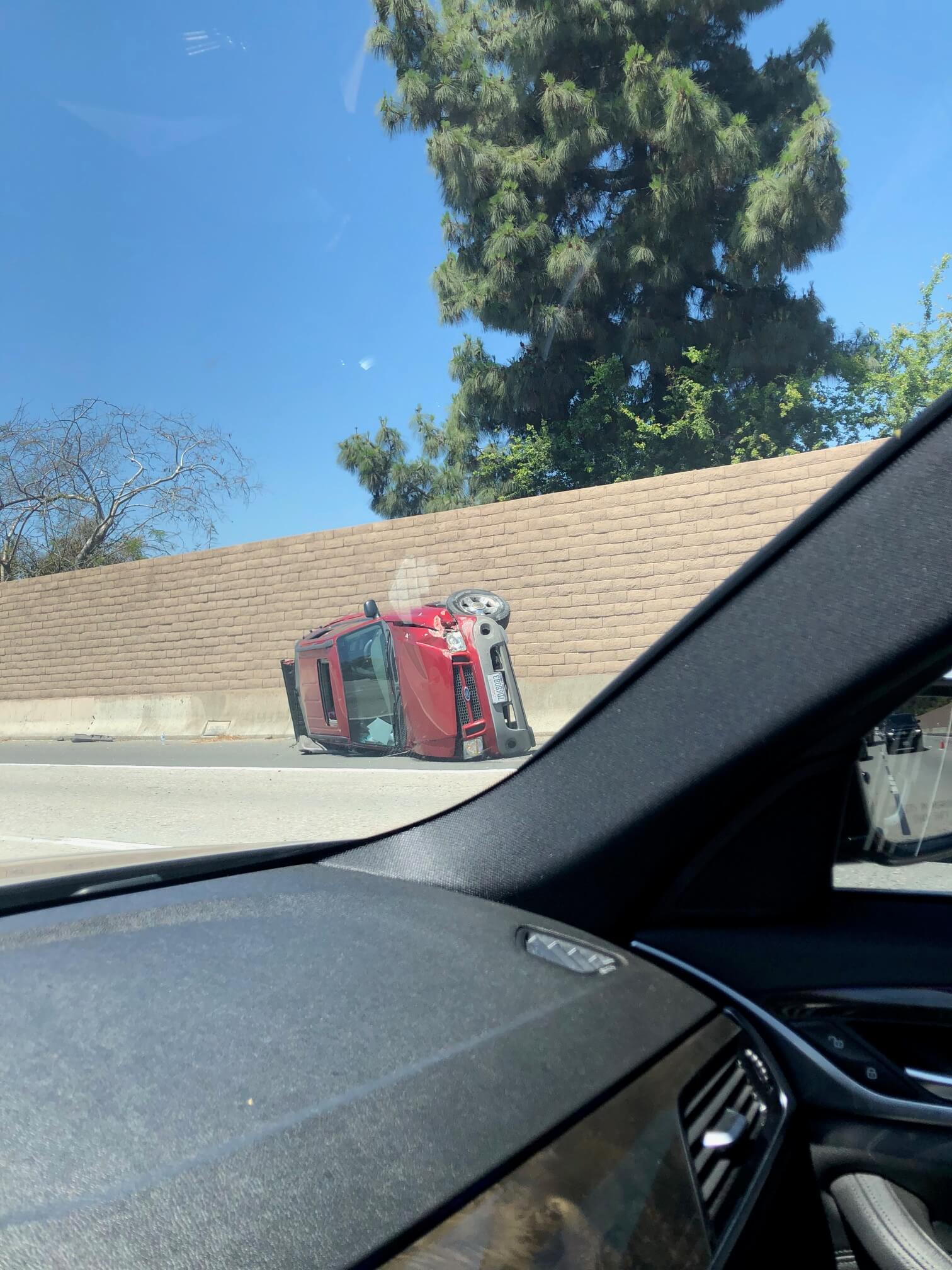 The moving conveyances in most wrecks include:
The objects struck in most motoring collisions include:
Most Commonly Asked Questions Our Clients Ask About Car Accidents
First, we have included a list of the most frequently asked questions and answers about passenger car accidents. Enjoy.
Go here to learn answers to other Frequently Asked Questions about different personal injury lawsuits and insurance settlement claims. Do you have any more personal injury-related questions? A local accident personal injury lawyer is standing by in a city, county, or state near you to answer any questions you may have.
Do you live or work in San Bernardino County, San Diego County, Riverside County, or San Francisco County, California? 
Our superior, highly trained, and dedicated legal staff are now ready to take your important telephone call at (213) 596-9641. Do or die. The highly regarded Ehline Law Firm Personal Injury Attorneys, APLC, makes it happen in even the most difficult of crusades. Reach out, and we will take the time necessary to hear you out and give you a degree of compassion and certainty that general practitioners could never provide.
So reach out to one of our locations near you to complete the personal injury education process. All it takes is a phone call or email to one of the team members to seek money damages and get your financial house in order.
And suppose you have another case involving a non-car accident injury. In that case, we have another section of our site dedicated to answering other frequently asked personal injury questions about dog bites, slips and falls, burns, explosions, and even aircraft accidents in the link to your left.