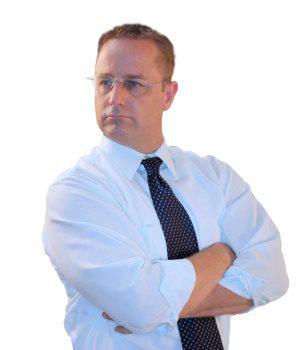 Almost always, the answer is yes! Hiring a Los Angeles PI lawyer is almost always the best choice. Otherwise, why should you hire an attorney at all? But some lawyers let your file sit in the corner and do little to work up the folder. However, you know that a personal injury lawyer will closely monitor your file when you retain us.
Insurance companies pay out 85% of bodily injury claims to represented parties.
3.5 x more money per settled claim on average gets paid to parties with attorneys.
So you will know what is going on during the entire process. Also, we will become intimately familiar with you and your case.
The bottom line here is whether you have a lawyer; not all the evidence is readily available.
You can't get all your medical bills and records until you have reasonably concluded treating your injuries.
Sometimes Traffic Collision Reports will take months to be released. (LAPD reports typically take 30 days or greater).
In fact, hiring a lawyer at our firm could very well be one of the most important decisions you make. The idea is to strike while the iron is hot. But you need to know what to do, and we have that handled.
If we cannot get you a reasonable settlement, then we take the case to trial. Simple as that! The good news is that educated consumers can make a formal complaint to the California Department of Insurance.
But this can only be done if the insurer fails to resolve the claim within a reasonable period after submitting a settlement demand. The Ehline Law Firm is well known for building on this entire process with speed, aggression, and diligence.
What Can Lawyers Do Better?
Yes. Most of the time.
You are maximizing your settlement. They quickly establish the value of your injury and trauma to get you the most possible.
Experience with Insurance Companies. Experience with liability insurance companies extends to nearly every aspect of the business. Ehline's dedicated legal counselors are skilled in negotiation with these corporations. So that way, you can take on any insurance company attorney or adjuster trying to devalue your insurance claims. Their goal is to force you into an unfair settlement.
No Recovery No Fee. PI Lawyers generally work on a contingency basis — if you don't win, we don't win. So we do our best to help you pay your legal and medical bills. Then we can help you build a foundation for the rest of your life.
Paperwork and Motions. The Ehline Law Firm's experienced litigators are pros at bringing motions and legal paperwork needed for a successful court case. We do the heavy lifting so you can begin rebuilding your daily life.
Hire Private Investigators. We will do our best, working with private investigators and researchers to determine the background of the liable parties.
Objective Separation. We make sure that you and your case stay on track. And advise you from years of experience so that you don't make rash decisions. So we don't allow you to let emotions accept a small settlement. Also, we will work with you to never give in.
Other Forms of Claim Dispute Resolution (ADR). Our PI attorneys know that lawsuits can eat much of the monetary award in fees and costs from experience. We can help you choose to arbitrate or mediate as another way to deal with dispute resolution.
A Coalition of Personal Big Case Experts. Our team of champions will use all the resources at our disposal to challenge the opposition until victory.
You have qualified Case Value Evaluators. Ehline Law's skilled attorneys have years of training and experience in cases just like this. We can estimate the value of your case, making ADR negotiations easier. This can help you determine how far to pursue the claim.
Top Jury Verdicts. Excellent helpers won't take no for an answer. Driven counsel will help you both in and out of court. For example, Michael Ehline relishes the chance to assist you in front of a jury and make sure that you can convince them that the injuries, whether mental or physical, are proportionate to the claim. Motivated representatives can convince jury pools that your emotional trauma has affected you greatly. Bodily injury, or tort lawsuits, and defamation torts can be vital portions of your case.
Reputable attorneys protect claimants' harmed in accidents. They can also go further than mere protection of individual rights.
A great representative can also mean attracting media attention and social change.
So that can lead to enforcement of personal accountability, and even product recalls, for example. But for a victim, the main concern is usually getting a bigger piece of the pie from the gross settlement proceeds.