If we don't win, you don't pay.
Speak to the Attorney.
Born to serve.
633 W 5th Street #2890
Los Angeles, CA 90071
(213) 596-9642.
Date Modified: June 11, 2023
Welcome to our Ultimate Guide to Compensation for Boot Camp Assault. Here, tier-one injury lawyer Michael Ehline understands what parents and victims must know about boot camp sexual assault in its various iterations and forms. Boot camp is a staple in military life, certain juvenile hall correctional camps, and some adult motivational camps.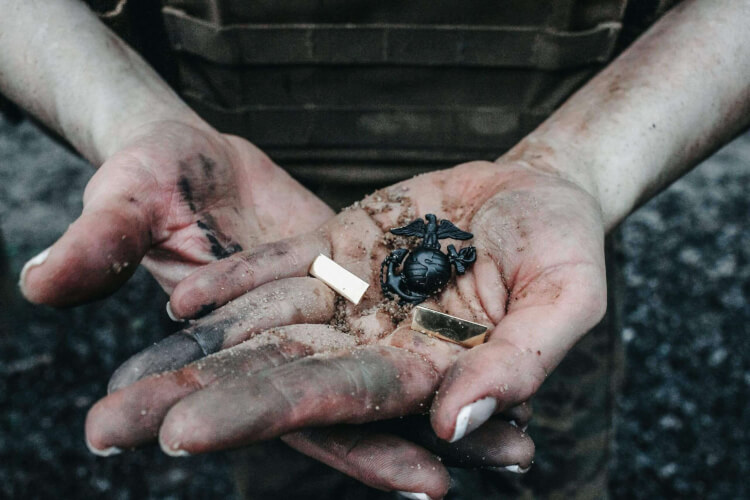 Prison or Military Boot Raped or Assaulted?
Although military leaders use this fitness style to push people's mental and physical boundaries, it's also a popular training method for regular people, making boot camps a great option to preserve your health or while locked up for crimes like theft or a DUI as part of a plea bargain with the judge.
Unfortunately, sexual assault cases aren't rare in the U.S. Some individuals in their military career interfere with other people's sexual integrity, leading to different people on active duty suffering from sexual assaults.
Overall, assault victims have the right to seek counseling from a law firm or a defense attorney if they feel they have suffered abuse from military members during boot camp sessions. Moreover, seeking a free consultation from a lawyer will allow you to review the sexual assault case and seek compensation for all the damages sustained.
The following article will outline what counts as sexual misconduct in boot camp and how making sexual assault allegations with defense attorneys can help you seek compensation. Remember that all the information on this website is not intended to provide any particular legal advice. If you need any particular help for your assault case, don't hesitate to contact the attorneys at Ehline Law.
What Can Count Toward Teen Correctional / Military Sexual Assault Cases in Los Angeles?
Overall, disciplinary schools or boot camps during military service should provide a positive outcome for service members and their health. In that sense, military members must ensure all attendees' safety and rights.
Many things alleged victims could claim in sexual assault cases. It may seem complicated to claim that someone was sexually assaulted in a boot camp area since these events don't tend to happen in areas near the public eye, making the process of recovering evidence more complicated.
However, there are some key factors that, if the alleged victim can prove without reasonable doubt, can help build the case much faster.
Some of these factors include:
The guilty party touched the victim's intimate parts against their will, while restrained, or in any other scenario. Both the defense attorney and victim must prove that the defendant touched them without consent.
If the defendant started to touch the victim inappropriately to engage in sexual acts, including oral sex or drunk sex, the victim must prove it. Alcohol use claims may require witnesses to testify. (Witness testimony from a doctor or direct witness is very helpful to prove the defendant's guilt, making the latter case easier to prosecute.) These things are complicated to prove without a lawyer in the Army, navy, air force, or Marines. The same applies to correctional facilities and their pretend drill instructors. Good luck suing the government without a bar member by your side. So any victim of unwanted touching, including veterans and former inmates, must contact lawyers to assess their individual case and chances of pursuing their attacker in court.
Some of the circumstances that count as sexual assault include the following:
Attempted rape
Unsolicited sexual touching
Forcing a person to engage in sexual activities
Penetrating the victim's body without their consent, which is considered rape
While each story is equally bad, rape is considered one of the most damaging types of sexual assault, considering it also leaves the victim with several mental health issues.
In essence, rape can involve physical, emotional, or psychological manipulation to coerce a person into having sexual activities.
What Psychological Health Issues Can Sexual Assault Victims Experience?
Many military men and women who have reported have reported rape, or other forms of sexual assault to news media, cross-examination cases, or potential jurors have claimed to have experienced several psychological problems over time. The judge will kick them off the jury. But it shows this is a real problem and widespread.
Some of the damages that victims experience over their lifetime after being assaulted sexually include the following:
Questioning your sexuality
Depression
Post-traumatic Stress Disorder (PTSD)
Sexually-Transmitted Infections (STDs)
Dissociation
Sleep disorders like insomnia
Eating disorders
Self-harm or suicidal thoughts.
These consequences may require medical treatment and therapy so that the person can return to their regular life. Overall, these medical expenses can stack up over the months and years, so it's always best to hire an attorney to ensure that the victim gets as much financial compensation as possible.
Once the victim develops a great attorney-client relationship, they may be able to build a much stronger case. Call us today, and we'll explain everything. If we can't amicably settle the matter, we head to trial and fight for justice.
Is Sexual Assault a Dishonorable Discharge?
Although sexual assault in the military is a huge problem, it's commonly poorly understood. According to the Uniform Code of Military Justice (UCMJ), any military member that are convicted of sexual assault will face a dishonorable discharge or a bad conduct discharge.
This discharge also includes the forfeiture of all allowances, pay, and confinement for up to seven years.
How the Lawyers at Ehline Law Can Help Assault Victims in Los Angeles
Whether it's at the air force or any other military area, the military is under constant pressure from hostile advocacy groups, the media, congress, and more. That has caused many people to not fight the defendant with the help of a law office since they believe they will not find enough proof to report the accused.
If you or a loved one have suffered from sexual assault at a boot camp site, you can speak and seek resources from our experts at the Ehline Law office. Our job is to deal with what happened in the best way possible and defend your rights.
The Ehline Law office has millions recovered for its clients, so it makes sense for you to constitute an attorney-client connection as soon as possible. Overall, our team can seek a court martial case to help you gain compensation for the damages caused by prison boot camps or military assaults.
To put it simply, compensation money can be used to cover the following:
Medical expenses
Loss of wages
Pain and suffering
Punitive damages
Emotional distress.
One of our reputable attorneys will be able to prove one or more factors that can help your case, including negligent hiring, lack of supervision and communication, lack of transparency, failure to create channels for reporting abuse, inadequate training on sex abuse signs, failure to take disciplinary actions against the abuser, and more. Eventually, thoughts of suicide and revenge can take control of your life. Retain your honor by letting us take command of your case to hold the responsible scofflaws accountable.
Schedule a Free Consultation With A Top Los Angeles Boot Camp Abuse Lawyer Today
Need superior legal assistance and swift services with authority and expertise? The process of making an investigation after being raped or assaulted can be difficult for you or your family, especially if you have children in a military family to take care of. Thankfully, the group behind the Ehline Law office protects you and ensures you gain enough compensation.
This article was written for general information purposes. If you need any help from our legal department, you can seek a consultation and discover what this firm can do for you and the investigation process by calling (833) LETS-SUE. Retain us after your free consultation and seek compensation for your unfortunate incident.
Michael Ehline is an inactive U.S. Marine and world-famous legal historian. Michael helped draft the Cruise Ship Safety Act and has won some of U.S. history's largest motorcycle accident settlements. Together with his legal team, Michael and the Ehline Law Firm collect damages on behalf of clients.
We pride ourselves on being available to answer your most pressing and difficult questions 24/7. We are proud sponsors of the Paul Ehline Memorial Motorcycle Ride and a Service Disabled Veteran Operated Business. (SDVOB.) We are ready to fight.