A victim suffering a personal injury due to others' intentional, premeditated, or calculated actions is a grave matter not involving mere inattentiveness.
Assault – An assault occurs when a person apprehends an impending attack against them.
Battery – A battery occurs from non-consensual, offensive physical contact. Even a sucker punch is considered a battery, apprehension or not.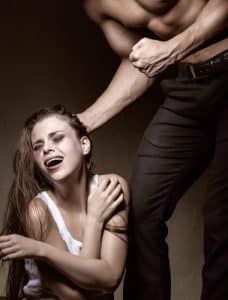 Table of Contents:
Even slight touching forms the basis of a battery!
It's all about context.
Assault and battery can happen due to many circumstances: 
A heated argument
A bar fight
A robbery
If you suffered battery-related physical injuries in LA County, you must contact the experienced Los Angeles, personal injury attorneys at Ehline Law Firm. You must hold those causing your injuries accountable, making all at-fault-parties pay your full and fair injury compensation amounts.
Can Assault Or Battery Be A Personal Injury Claim?
Assault could be more than just a criminal matter, including cases where the intentional physical activities were intended to cause harm, intimidation, or fright, that's an assault. So you must know your options.
So this was not a mistake. Arguably, an attempted robbery, an argument, or negligence is not by accident. No matter what the case, you have the right to representation.  
What are the three elements in an assault and battery injury claim:
The victim must not be more than 50% at fault in most instances.
Also, victims must have medical documentation to prove they suffered damages. (get to the doctor and police).
The offender acted with negligence or intent. (take down witness info).
How Does Ehline Prove Fault In A Negligent Attack Case?
First of all, no insurance exists for intentional assault or battery. Because public policy disallows this, the assets of the defendants remain at risk. The court's reason that people will buy the insurance and beat people down with their fists, or worse.   So it could encourage violence to cover intentional harm. Is this making sense so far?
Assault and Battery Covered by Insurance. Examples and Explanations.
There are many cases where coverage may apply.
What if the attacker was drunk in a car accident?
Or maybe they thought you were someone else?
What if someone swung around too fast at an auto shop and hit you with a wrench?
These are all examples of negligent act. But here, someone was struck.
What About Dangerous Premises and Negligent Hiring?
Another example is the nightclub bouncer assault. So here, intentionally, the bouncer struck the victim. So basically, it was done on purpose with intent.
But here, the club owner's insurance will cover it because the owner was negligent in hiring the bouncer.
Insurance does cover negligence. But as a matter of public policy, it will not cover intentional acts. So the bouncer may have to pay his share out of pocket. Get it? 
What If The Bar Owner Knew His Security Was Weak For The Area?
So what about a bar frequented by gangs with a history of violence?
What makes the bar owner owe a more important duty to patrons, they say, one in Beverly Hills?
Let's say an innocent woman stops in for a drink. But the woman gets raped by a gangster after arriving. It could be the bar owner is liable for the rape for failing to provide security. (Read more about inadequate protection at homes and businesses here.)   That's right. Don't give up. Call a lawyer. Explore your options as a victim.
Next, the attorneys present the evidence to the judge or jury. Let Ehline hold the accountable personal liable.
Did You Know Comparative Fault Does Not Bar Recovery?
Let's say you were a little obnoxious. So perhaps you also had a role in the fight. Not to worry, your share of the responsibility can cause your settlement to reduce.
So money is still there. But either way, collecting the judgment will be hard unless insurance comes into play.
Of course, hiring a lawyer helps avoid these contingencies. The lawyer will fight for a jury instruction that only allows negligence, for example. Either way, proving fault and paying for it are two matters entirely.
---
What Are Settlement Damages?
What are the Two Types of Damages Awards Compensation? 
Compensatory damages come about from the harm and the medical expenses, loss of wages, or other costs.
Punitive damages. These would compensate for the intentional assault.
These damages are a signal from the court that reckless actions are not acceptable. So if you or a loved one were beaten up, don't let it control you. The Ehline Law Firm Personal Injury Attorneys, APLC investigate the incident, collect evidence, and interview witnesses. We also make sure witnesses know they must attend and testify in court.
As a victim, you must make sure you are taken care of. Whether through negotiations or a jury trial, you need the information at your fingertips. The right law firm will ensure the legal issues are covered. You have enough to worry about as it is.
Do We File Your Legal Documents?
We will file the paperwork and track down the people responsible. Also, we negotiate with the courts and insurance companies. Remember, it's not just an issue around you– we need to make sure that this aggressive person does not do the same to others.
Ehline Law Firm specializes in giving personal attention to our clients. So call us and learn more at (213) 596-9642.
---
Citations: Civil Law. "Couple Files Suit Over Alleged Nightclub Beating at Gallagher's Pub in Huntington Beach." LawFuel. November 29, 2013. Accessed January 31, 2017. The case resulted in 50 thousand dollars collected.