If we don't win, you don't pay.
Speak to the Attorney.
Born to serve.
633 W 5th Street #2890
Los Angeles, CA 90071
(213) 596-9642.
2323 S. Voss Rd, Suite 244
Houston, TX 77057
(832) 592-1260.
Date Modified: June 14, 2023
This is the Ultimate Guide to Compensation for Shaken Baby Syndrome Claims in Los Angeles.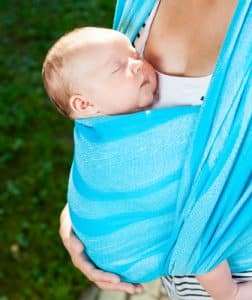 Hire the Professional You Need
Children should grow up happy. Unfortunately, this doesn't always happen; a baby can be a victim of Shaken Baby Syndrome and experience horrible consequences from their personal injury. This article discusses what you must do if you think your child is going through this.
What Is Shaken Baby Syndrome?
Also known as SBS, Shaken Baby Syndrome is a grave condition that results from violent shaking and threatens the child's life. Medical evidence confirms that SBS is one of the most catastrophic head injuries a baby can suffer. If you know the person responsible for your baby's suffering, it's time to take action.
When a baby sustains such injuries, getting a medical diagnosis is vital. Doctors can determine whether or not your baby will suffer grave long-lasting effects, and you can learn what to do next to ensure their recovery.
Are a Child's Injuries Child Abuse?
Child abuse is the sexual molestation or physical maltreatment of a child. Since SBS is a life-threatening condition that causes brain swelling in the baby and has numerous long-lasting effects, it's considered to be in this category.
In cases of suspected child abuse, you must understand what to do, especially if you think the person responsible could be taken to criminal courts.
Child abuse and causing a child's death are two of the gravest situations a family can go through. If you can prove without a reasonable doubt that someone caused your baby's suffering, you can take them to the trial court after filing a lawsuit.
Is Shaken Baby Syndrome Abusive Head Trauma?
Experts know about multiple medical conditions that they consider to be head trauma, and SBS is one of them. If your infant's brain suffers due to someone else's negligence, you must act quickly.
After taking them to the emergency room, make sure you contact a law office as soon as possible. Lawyers can help you determine if child neglect happened or if your baby's injury resulted from something else caused by the other party.
Taking someone to civil court is not a straightforward process. At the same time, there have been multiple people who have been wrongly accused of doing something.
This issue has been so grave that some people have received the death penalty because a baby was violently shaken, even though they took care of them. Sometimes, the trial judge gives the wrong sentence to someone who's not responsible for what happened.
Even so, if your child is suffering the effects of SBS or if you lost your infant due to someone else's negligence, you are entitled to get justice for what you're going through. The following sections discuss what you should do.
What to Do if You Suspect Shaken Baby Syndrome
An accidental fall from the changing table while you're taking care of your child, can cause permanent effects on your infant. Car accidents also occur; if you and your baby are in one, they might have SBS. In other words, child abuse is the only cause of this issue in California.
If you think your child has SBS or you lost them for this reason, there are a few things an injured parent can do. Firstly, call a healthcare professional so that they can assess your child at the hospital with you present.
When parents lose their baby, a forensic pathologist must examine the child and provide an autopsy report on the potential causes of death and any complications leading to the circumstances.
This might be one of the worst situations that parents go through, but it's one example of what can happen if a child suffers from SBS and does not receive immediate medical care for bleeding in the brain.
After the parents call healthcare professionals to make sure the baby does not have other injuries, they should contact an attorney. The right lawyer can help you get the compensation you deserve if you know that your baby's injury results from vulnerable child abuse, inadequate supervision of babies at a daycare center, or other negligence by a nanny, etc. An investigation may reveal a history of child neglect by a responsible adult. If their employer knows, the insurance policy is on the hook to pay for harm to the minor.
Primary Symptoms of Shaken Baby Syndrome
On occasions, you might not know if your baby has SBS. Institutions such as the Wisconsin Innocence Project and cases such as the Louise Woodward trial must be examples of how crucial it is to ensure medical experts validate what happened to victims and what adults allowed it to happen.
If you think your child has been abused, you can fight for them. At the same time, if you believe the person in charge of them has not acted with reasonable care, you can also hire a law firm to help you.
Therefore, your observations are crucial, but you should always get legal assistance from official agencies and lawyers to proceed.
Here are some signs you might want to look out for if you think your child is suffering from SBS:
Blindness
Bloody retinas
Eye damage
Skull fracture
Bruises on the arms, neck, and chest
Difficulty breathing and other respiratory problems
Problems with raising and lowering the head
Subdural hemorrhage
Retinal hemorrhages
Severe issues with tracking movement with the eyes
Pupils of different sizes
Lost of happiness and cheeriness if your child was usually content
Bumps and welts on the head
Convulsions
Inability to eat
Sluggishness
Swollen head or forehead
Irascibility
Speech problems
Less lean muscles
Throwing up food.
In many cases, there are other signs a pediatrician can also identify. Any family member can detect many of them without professional training. If they want to protect the children from a bad babysitter and others, parents or the adult guardian must make sure that the tragic situation is not left unchanged.
In severe cases of SBS, your child might pass out and die. Unfortunately, this condition is very severe, so you need to call a doctor and hire attorneys to help you during these challenging times.
Does Shaken Baby Syndrome Have Permanent Effects?
Unfortunately, yes. SBS can change a child's life forever, so, as a parent, you must ensure you get the best help if you think your baby is suffering from this syndrome.
Here are some of the long-term effects:
Receptive language problems
Memory problems
Issues with motor functions
Speech issues developed
Inability to perceive.
You can't protect your baby from all harm, but you can hire a dedicated attorney to guide you through the legal process of your claim and accompany you when you go to court.
Even though many judges are overturning convictions, call us if you have evidence that your baby was dropped on its head or suffered SBS due to someone else's negligence. The wrongdoers must pay for the injury they inflicted.
Doctors can review your child's X-rays and confirm their injuries. Additionally, they can confirm the symptoms of SBS and provide you with a record to support your infancy injury claim.
Dealing with knowing that your child was abused is one of the most challenging tasks for a mother or father. However, if you choose to go the legal way and want to file a civil claim and make sure that the responsible person gets a criminal conviction, you must hire a top-notch law firm to help you during the process.
How Can a Specialized Lawyer Help You?
Contacting a law firm is one of the best ideas you can explore if you know your child has been suffering. Regardless of whether they were in foster care before or if someone you know was negligent and did not take good care of them, you deserve justice for what you're going through.
A personal injury lawyer will not defend you in a criminal case. Instead, they will aggressively fight for your child in a civil court, where they will try to get you a fair settlement for what has happened to you.
SBS can cause permanent damage to a baby and, in some cases, even death. Children deserve to grow up in good health, and if you suspect abuse, you must get help as quickly as possible.
Hiring a personal injury lawyer means you'll probably get a free consultation to discuss your case. You can tell them about what happened to your children, and if you think that abuse occurred, you should also mention it.
This type of injury can shock your family and lead to catastrophic consequences. If you know that your child was a victim of someone else's negligence and they're having severe issues, contact an attorney soon and start the process.
Schedule a Free Consultation With The Team of Shaken Baby Syndrome Legal Experts in L.A. You've Been Seeking
Hiring Ehline Law Firm means getting a team of passionate lawyers to fight for our children. Infants should not be abuse victims, and these attorneys understand the pain you're experiencing.
If you suspect your children have suffered from abuse, contact Ehline Law Firm today and get the legal help you need. You can dial (213) 596-9642 or use our online website contact form over email 24/7/
Michael Ehline is an inactive U.S. Marine and world-famous legal historian. Michael helped draft the Cruise Ship Safety Act and has won some of U.S. history's largest motorcycle accident settlements. Together with his legal team, Michael and the Ehline Law Firm collect damages on behalf of clients.
We pride ourselves on being available to answer your most pressing and difficult questions 24/7. We are proud sponsors of the Paul Ehline Memorial Motorcycle Ride and a Service Disabled Veteran Operated Business. (SDVOB.) We are ready to fight.