An auto accident can occur anytime anywhere and it is a terrifying experience to go through. If you were in a car accident due to someone else's negligence, you should get in touch with a car accident lawyer for a free consultation.
How Does a Fault-based State Impact My Compensation?
The financial repercussions of a Long Beach car accident can throw off a family's budget and create monetary problems. As a car accident victim, you should not be the one to shoulder the financial burden of an accident that was not your fault. Filing for personal injury claims is your best bet to getting any money but what does California's comparative negligence law mean for you?
California is a fault-based state, which means that the compensation awarded is according to the degree of fault. The jury or the judge gets to decide the degree of fault after hearing both sides of the story.
If the compensation awarded is $30,000 and you're at 10% fault then according to the comparative negligence law, you will only receive about $27,000 with the remaining $3,000 going to the other party. To learn more about what your compensation might be, you can contact a Long Beach car accident attorney from Ehline Law for a free consultation.
Statute of Limitations for Car Accident Cases
There is a deadline for filing lawsuits and this is also known as the statute of limitations. After the deadline, the car accident victim forgoes the right to file a lawsuit against a negligent party. This law helps protect all parties, the victim who can take action against the insurer and the insurer who does not have to worry about past cases resurfacing.
In California, car accident victims have 2 years to file lawsuits or claims against the negligent party. However, it is 6 months if the negligent party is a government agency or local municipality.
Although 2 years may sound like enough time, insurers indulge in delaying tactics to eventually avoid paying any settlements. Experienced car accident lawyers can help maintain pressure on the insurers to help get you the compensation you need to pay for all the damages. Call for a free consultation.
Why Should You Get a Long Beach Car Accident Lawyer?
For minor accidents involving property damage like fender benders, insurance companies will try to get you the compensation to make quick repairs. However, when a person gets hurt in a car accident, there is a personal injury or wrongful death case in motion, which can complicate the claims process.
An insurance company has corporate objectives with the aim to generate maximum profit and for them, a personal injury claim is a setback to their goals. Insurers will always try to cancel your claims submission the first time if you don't have a car accident attorney on your side.
Following a free consultation, our attorneys can help compile all the relevant documents and ensure that there is no cause for rejection. When an insurer gets to know that a law firm is on a particular case, there are fewer obstacles than usual which expedites the claims process. Our personal injury lawyer can also help with the negotiations ensuring that our clients get the maximum compensation they deserve under California personal injury law.
Contact Our Personal Injury-Car Accident Law Firm in Long Beach, CA Today!
If you got into a car accident in Long Beach that was not your fault, contact our Long Beach car accident attorneys at (562) 731-0668 and get a free consultation on your personal injury case today. Our personal injury attorneys have experience dealing with Long Beach car accidents and can help you file personal injury law claims for your car accident injuries.
We understand that a car accident injury can impact your life negatively and our lawyers are here to protect your rights and negotiate with the other driver's insurance company to get you the compensation you deserve.
Contact us now for more information or legal advice and a free consultation on your case by dialing (562) 731-0668.
---
Michael Ehline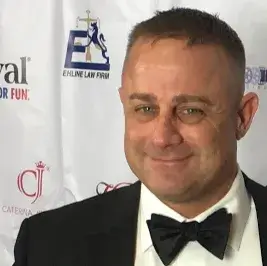 Michael is a managing partner at the nationwide Ehline Law Firm, Personal Injury Attorneys, APLC. He's an inactive Marine and became a lawyer in the California State Bar Law Office Study Program, later receiving his J.D. from UWLA School of Law. Michael has won some of the world's largest personal injury law settlements.
---
Recent Personal Injury Law News
Check out our most recent Long Beach, CA accidents and more, including the famous, infamous and everyday people wounded by at fault parties around the world and embroiled in personal injury law.