If we don't win, you don't pay.
Speak to the Attorney.
Born to serve.
633 W 5th Street #2890
Los Angeles, CA 90071
(213) 596-9642.
Date Modified: August 10, 2023
There are many types of cargo ships and fishing boats on the dangerous, high seas at any given moment. Death or serious injury is part and parcel of work on barges and boats in tandem with tools and equipment miles offshore. Below, top California Jones Act lawyer, Michael Ehline, discusses the applications of certain laws governing injured workers under the Act, overseas and across the nation.
This measure is a federal law governing maritime commerce, encompassing a broad spectrum of employer regulations regarding common maritime injuries on the world's navigable waters. Embedded within its provisions are significant safeguards designed to shield seamen and other maritime workers laboring at sea who are also citizens of this country. Those who suffered injuries while engaged in maritime occupations possess the right to be covered as an employee for lost pay and hospital expenses. They can also pursue accountability from negligent employers through this legislative maritime law scheme for things like past and future medical expenses, etc.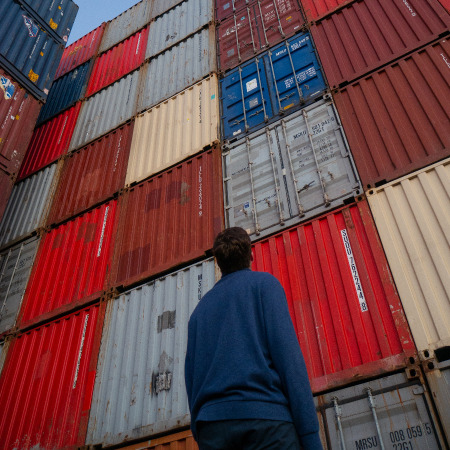 Our Experience in Maritime Law Claims
Ehline's lead Jones Act Lawyer has extensive experience bringing California-Jones Act Claims on behalf of accident victims or their loved ones. Our maritime personal injury lawyers are renowned for their empathy and assertive approach, prioritizing the advocacy of maritime workers and injured seamen injured while working. Our main goal is helping you navigate the intricacies to get you and your loved ones an award of maximum compensation under the law.
Our unwavering commitment is directed towards compelling businesses, employers, and insurance entities to answer for their actions of placing you or a loved one in danger. There is no danger in hiring our contingency fee attorneys to your pocketbook, either. If we can't help injured maritime workers recover damages; we take no attorney's fee for our time on the job! Should you or a cherished individual find themselves injured during sea-based employment, our team of Jones Act attorneys stands prepared to offer guidance and support to help you get back on your feet.
Got Injured Working At Sea?
Safety is a top priority when working at sea comes with unique risks. Maritime employers, from shipping companies to fishing operations, should prioritize the well-being of their workers over profits. Ensuring fair conditions for those who dedicate their labor to this demanding field is essential.
However, there's room for improvement. Some companies neglect their responsibilities, putting maritime workers at risk. We must hold these entities accountable and advocate for safer practices. To initiate a comprehensive review of your maritime injury case, we extend an invitation to contact our legal offices located in Los Angeles, CA, and Houston, TX, facilitating a free and obligation-free consultation. In the end, we offer all new clients a free initial consultation.
We also offer some other tips to help people prove and recover compensation for living expenses and medical care expenses in the form of a lawsuit. Enjoy the article.
The Purpose of the Jones Act "Safe Seas and Fair Work"
Protecting Maritime Workers: The crux of the Jones Act (aka Merchant Marine Act), a legal fixture in maritime law, revolves around providing a means for 'seamen' to initiate legal action for benefits against negligent employers.
California law often restrains injured employees from pursuing personal injury lawsuits against liable employers, steering them instead towards pursuing financial recourse via workers' compensation claims they're entitled to recover.
Compare and Contrast Work Comp: This law differentiates itself by furnishing maritime workers who suffer injuries with the prerogative to seek recompense from employers found to be at fault, so it's not a no-fault system.
Comprehending Negligence According to the "Jones Act"
Negligence under the law signifies the failure of an owner employer to exercise requisite care or implement adequate safety measures in or out of the ports. This law looks a lot like FELA for land-based railroad workers. And similarly, railroad worker employees are also excluded from California workers' compensation scheme to cover their losses.
Mandates under the Jones Act dictate that all eligible employers are obligated to ensure:
Maritime laborers are afforded conditions of work that are reasonably secure
The upkeep and maintenance of their vessels adhere to standards of reasonable safety.
When an employer neglects to adhere to proper safety protocols, resulting in harm befalling a maritime worker, the employer can be held legally accountable through a Jones Act injury claim. It is crucial to recognize that these cases hinge on specific factual details and the status of the parties. For example, a barge worker struck by another ship may also have a claim against the other vessel and his employers if the accident was avoidable with proper care.
Read about other noteworthy Los Angeles Cruises
Who Can Make a Claim Under the Jones Act?
The scope of the law regulates maritime commerce and encompasses individuals categorized as 'seamen.' According to this legislation, the definition of a seaman includes those whose job functions are substantially performed aboard a vessel.
Eligibility Under the Jones Act?
Instances of contention often arise in this regard. It is essential not to conclude ineligibility for protective measures prematurely. Should you have sustained an injury while engaged on a vessel, engaging with a Jones Act attorney is advisable to discuss the specifics of your situation.
You Must Be a Seaman!
To file a Jones Act claim, victims must also qualify as a seaman before they or their personal representative can sue for an employer's negligence or related claim. According to the United States Supreme Court, you can only be deemed a seaman under the federal statute if all three conditions are met:
You were assigned to a vessel, or fleet of vessels, that was in operation
Your duties contributed to the function of such ship or its mission
Your connection to the vessel remained substantial in both time and overall nature.
It's worth highlighting that establishing seaman status is not a straightforward task.
Eligibility For a Seaman to Sue for Injuries Sustained?
To be eligible to sue, the victim must be able to demonstrate the negligence of:
Vessel owners
Vessel operators
Captain, crew members, or co-workers.
Another Way to Sue is If:
An unsafe condition (poor vessel maintenance, safety regulations, etc.) contributed to your accident.
Other Problem Vessel Must Be US Made
One of the key provisions of the Jones Act is its requirement that vessels transporting goods between U.S. ports must be built in the United States, owned by U.S. citizens, and operated by U.S. crews. This helps promote the American maritime industry and protect U.S. maritime jobs.
Exception – Waivers to Sue?
A Jones Act waiver, also known as a waiver of the Jones Act, allows for temporary exemptions from these requirements. Such waivers are typically granted in cases of national emergency or when there's a genuine shortage of qualified U.S.-flagged vessels to carry out specific transportation tasks, especially during disaster relief efforts, emergencies, or situations that could negatively impact the economy or public welfare.
Who Can Approve a Waiver?
The authority to approve Jones Act waivers falls under the purview of the U.S. government, specifically the U.S. Department of Homeland Security (DHS). More specifically, the responsibility often rests with the U.S. Customs and Border Protection (CBP) agency, which is part of the DHS. The decision to grant such a waiver is typically made by the DHS Secretary or a designated official based on the circumstances presented and the justification for the waiver.
Reasons for Most Incidents
Maritime accidents encompass a range of possibilities, and we're here to shed light on some common issues.
Our California Jones Act lawyers often encounter the following:
Improper Training and Procedures: Inadequate training can lead to accidents that harm maritime workers. Cruise ship workers may not have had training to deal with a sexual assault or virus outbreak, which can take lives.
Slip and Fall and Trip and Fall Accidents: These accidents can occur due to hazardous conditions on vessels or docks. Imagine a drunk captain crashing into the dock, causing a worker to lose their footing. Now we have man overboard scenario which can drown or crush a person.
Back Injuries and Muscle Strains: Lifting heavy objects without proper support can lead to long-term health issues and terrible spinal cord injuries.
Hand and Arm Injuries: Mishaps involving heavy machinery can cause severe injuries to hands and arms. Amputations are not uncommon with crush injuries, and they are often due to employer neglect and mismanagement.
Traumatic Brain Injuries (TBIs): Slips and falls or falling objects can result in traumatic brain injuries, emphasizing the need for safety measures on these dangerous vessels.
Boat Collision Injuries: Collisions pose a significant risk in maritime environments, requiring vigilant precautions and a present plan of action. No expense should be spared in addressing each potential course of action and limitation presented against a liable owner or other party.
We're familiar with the challenges you will face in trying to get what you deserve from your bosses. We're dedicated to raising awareness and answering questions about these concerns. We are always advocating for the rights and safety of maritime workers. Together, we can create a safer and more just environment for maritime industry workers.
How Long to Claim Injuries Under Jones Act?
The statute of limitations for claiming worker injuries is set at three years, commencing either from the date of the accident or the date the seaman's injuries are discovered. It's essential to note that this three-year period specifically applies to filing claims, not reporting a medical condition.
This timeframe emphasizes the importance of prompt action when seeking compensation for injuries sustained in maritime accidents. Ensuring that your claim is filed within this window is crucial to protecting your rights and financial support eligibility.
Financial Compensation Available to Injured Victims?
In the aftermath of a serious maritime accident, the aftermath can be overwhelming for injured workers. From mounting medical expenses and lost wages to endure significant pain and suffering, seamen and maritime employees deserve to obtain compensation to aid in their recovery and provide for their families during this challenging time.
Unfortunately, navigating the claims process isn't straightforward, and employers and insurance companies often present hurdles. It's crucial not to face these challenges alone. You need skilled representation. Our personal injury attorneys possess the expertise to help plaintiffs maximize their financial support.
Depending on the specifics of your claim, you may be eligible to receive compensation for:
Emergency Medical Treatment: Immediate medical expenses stemming from the accident.
Other Medical Bills and Expenses: Ongoing medical costs necessary for recovery.
Physical Therapy and Rehabilitative Care: Essential services to regain your health.
Lost Wages and Reduced Earning Capacity: Compensation for income lost during recovery and any lasting impact on your earning potential.
Pain and Suffering: Addressing the physical and emotional distress caused by the accident.
Permanent Disability or Disfigurement: Compensation for long-term impairments.
Wrongful Death: In cases of tragic loss of life at sea, seeking justice for surviving family members over their life.
Our commitment is to ensure you receive the compensation you rightfully deserve. With our experienced legal team on your side, you can focus on healing while we handle the complexities and fight for your rights and those of your closest loved one.
When You Choose Our California Jones Act Attorneys
We Will
Thoroughly Review Your Legal Claim: We'll leave no stone unturned in understanding the details of your case.
Explain Your Rights and Options under the Jones Act: We'll ensure you're aware of your legal standing and potential courses of action to protect your rights.
Conduct a Comprehensive Accident Investigation: Gathering crucial evidence is intended to strengthen your case. This task remains our duty and top priority.
Collaborate with Medical Professionals and Experts: Documenting your injuries accurately is crucial, and we work directly with specialists to get you or your closest family member such documentation.
Manage All Communication with Insurance Adjusters: We'll handle the intricate discussions with insurance representatives in the pursuit of your entitlement to benefits.
Build a Winning Jones Act Injury Case: Our goal is your success, and we'll work diligently to construct a strong case by following the time-tested rules of success. Recovering maintenance, cure, and damages for illnesses and injuries suffered while employed in aid of navigation of a vessel is our specialty.
Similar to other personal injury claims, many Jones Act cases end in a settlement. Unfortunately, insurance companies often prioritize minimizing costs over providing complete and fair financial support. We have the skill to win handily when you hire us to perform on your behalf.
Maritime Workers Can Speak to Our Jones Act Attorneys Today!
At Ehline Law Firm, our top California Jones Act attorney remains committed to providing client-focused legal representation to injured victims in any number of cruise ship and other maritime cases off our coast. If someone you love was hurt while working off the California coastline, we remain ready 24/7 to respond to your distress call and explain all the laws. From our law offices in Los Angeles, and San Francisco, our best California maritime injury attorney can put his years of experience to work for you.
We have handled numerous injury claims and on-the-job injuries to the crew. To schedule a free, no-risk case review, please get reach out to our law group swiftly. We can help you understand your rights in a confidential, hassle-free call to determine your rights. Just use our online contact us form, or call the caring team at our law firm today at (213) 596-9642. But act now, as the time to bring a claim is limited under the statute of limitations!
Michael Ehline is an inactive U.S. Marine and world-famous legal historian. Michael helped draft the Cruise Ship Safety Act and has won some of U.S. history's largest motorcycle accident settlements. Together with his legal team, Michael and the Ehline Law Firm collect damages on behalf of clients.
We pride ourselves on being available to answer your most pressing and difficult questions 24/7. We are proud sponsors of the Paul Ehline Memorial Motorcycle Ride and a Service Disabled Veteran Operated Business. (SDVOB.) We are ready to fight.