A California train crash remains one of the most devastating misfortunes one can face. Take the Chatsworth debacle as an example. Merely seeing or hearing about such a nightmare of mangled sheet metal, steel, dead bodies, and dramatically wounded victims, is enough to make one weep. I am an expert train accident lawyer named Michael Ehline. Read below, and I will explain the ins and outs of a train crash case.
Contents:
The State of California is one of the top ten economies in the world. It is full of various transportation types, transporting goods and tourists to many of the state's tourist attractions. The sheer number of California residents, combined with the Greater Los Angeles metropolis areas, and intensified by the variety of tourist attractions, create many common carrier accidents every year (learn more about common carriers here).
Traffic Congestion And California Trains
Many of the victims injured in these calamities are unwitting tourists seeking relaxing vacations. But City buses and light rail trains will cause even more injuries based on statistics. Typically wrecks happen when trains transport people around California's congested metropolis areas. If you were involved in a railway or Metrolink wreck, you will need experienced train injury, lawsuit attorneys.
But there is so much you must know before trying to pursue a train crash case on your own, even if you are a well-trained lawyer. For example, CalTrans is often part of these cases, so they could probably be named defendants, meaning you have only six months to file a government damages claim.
What Makes Us The Right Choice For Your Los Angeles Train Accident Case?
First, let's discuss what makes us different and why we are a personal injury law leader. This detailed information herein deals with understanding, litigating, and prevailing after being forced to suffer from the terrible events arising from the Greater Los Angeles Metrolink system's negligent operations.
Michael Ehline of Ehline Law Firm is a regular user of the Metrolink transportation system. So he sees, on a day-to-day basis, the lackadaisical attitude of the government employees who run it. Also, he knows how it stands to reason that safety, along with basic customer service, could easily fall through the cracks in such a non-competitive system.
Due to our great leader's close up view of this light rail system, his having befriended passengers and crew, we have our finger on the local pulse. We are not just a big firm that sues people a lot. We are also advocates in the real world, trying to make positive changes by educating the public. For example, Ehline works with military veterans and wants to help them gain work experience and learn marketing.
Michael also donates his time to the Circle of Legal Trust, teaching fellow attorneys how to brand their firms and reach the public with a positive message about lawyers. Michael Ehline is a disabled veteran himself, so he understands the terrible outcomes of lifetime disabilities. So when he is out there face to face with the real victims, he can quickly drift from attorney mode into real person mode.
Michael Ehline rose like a phoenix and earned his law degree after being a practicing lawyer to prove it could be done (read more). We have lawyers who have gone through real-life experiences with real people. Our lead attorney was in the military, and he also had conventional warehouse-type jobs too.
Locomotive Accidents Are Common Worldwide, Not Just Los Angeles
Train accidents are not uncommon across the globe. In Southern California and across the country, these can cause severe injury, such as the September 12, 2008, Chatsworth train accident.
Non-passenger trains causing California train accidents can be run by transportation companies like
Amtrack is the main large passenger train company operating in California. This company has a storied history of catastrophic injury and death on the rails.  
Experienced Train Accident, Legal Counsel Will, Be A Necessity When Crash Victims Face Large Corporations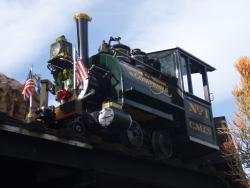 Our attorneys are second to none when dealing with large companies out to rook the victims. Between 1960-2001 train wrecks resulted in 13,136 fatal injuries, averaging 325 fatalities per year. This number remains far greater than the 3,061 fatal aircraft injuries occurring from 1960-2001.
We know that severe issues can come with a train crash injury, including broken bones, busted teeth, brain injuries, or severe pain. We also see the opiate drugs ingested to treat train collision-related injuries have led to addiction issues.
If any of these issues sound familiar, you must know your rights. The insurance company could try and bilk you through misleading statements and getting you to say things that go against your rights. Having an attorney that can avoid that is vital.
A serious train crash in the state of California can destroy more than just lives. When faced with a Metrolink, light rail, or another impact, the local attorneys at Ehline Law are there for you. Trains and accidents will come with severe injuries to children playing near tracks, and respiratory problems, cancer, and other health ailments caused by spillage or leakage of diesel fuel, caustic trade goods, and toxic chemicals, for example.
United States Train Crash Statistics-An Overview:
3,000 train crashes per year;
1,000 train crash deaths per year;
Approximately every 14 days, there is a toxic chemical spill. Also, this may cause forced evacuations of the public and homeowners;
In the U.S., every year, at least 600 rail stations and thousands of miles of railroad tracks are in use;
More than fifty percent of train accidents occur at unprotected railway crossings;
But most railroad safety measures were never improved;
Train derailments or collisions occur approximately every ninety minutes;
Also, the public has not had proper train safety training.
Statistics and history show trains are common sources of chemical or toxic spills, with train derailments often resulting from careless actions or inaction of train engineers, conductors, or train safety officers. Some train accidents involve a train striking a passenger vehicle, often a T-bone collision between a Metrolink and a suicidal car occupant parking their car on the track waiting to be killed.
Metro Light Rail Accidents
Our skills make us second to none in Southern California, including paying for lost wages, medical bills, future medical costs, pain and suffering, and even punitive damages. You must not wait to hire a lawyer after a train accident. People could have lawsuits against many parties due to the collision.
For example, your mishap could be the fault of a conductor, parts manufacturer, or another party responsible for causing the mechanical failure, weak tracks, or sabotage. Your train accident lawyer will give you legal help to identify these parties and sue them. The railway company is responsible for stopping these types of incidents before they occur and will remain liable.
Your Lawyers Must Know Federal, State, and Local train Accident Law
Train accident claims will involve many moving parts, making them arduous, complex, and difficult when compared to a cookie-cutter passenger car accident case. Your attorney could face overlapping state, federal, and local statutes, codes, laws, and administrative procedures. Your Los Angeles train crash lawyer needs to know all of these rules, and come with vast court experience. Most of all, train accident attorneys must have a never quit attitude, and maintain an existing track record, showing they earned their stripes.
About Metrolink Travel
The Metrolink system, including its bridges, subways, and tunnels, is a vital Greater Los Angeles thoroughfare spanning the Inland Empire like Riverside, San Bernardino, Orange County, and beyond, operating with:
73.1 miles of rail,
62 stations, and
276,900 daily weekday boardings as of June 2006. 
What Are Some Common Light Rail Accident Injuries And Their Causes?

Larger populations such as those residing or working in Los Angeles, tend to use the "park and ride" more, meaning densely packed parking lots and passenger cars on L.A. based commuter trains. Besides injuries caused by the traditional derailment and collision claims, train doors can trap or hit a passenger's body and limbs. Pedestrians hit by railway cars or collisions are usually killed. A train's speed and weight, coupled with a lack of seatbelts will contribute or worsen severe injuries, including face cuts, cracked skulls, spinal cord fractures, and lacerations caused during window ejection scenarios. Luggage and other flying objects in passenger cabins and sleeper cars are major causes of head injuries and TBI as well.
What Are The Los Angeles Light Rail System's Travel Conveniences And Risks?
California's light rail transportation system primarily helps lower-income people get around the city, with people having medium to upper-income using it as more of a method to see the sights, shop, and loiter about the town, making L.A.'s light rail system the seventh most-used commuter rail system in the country. Sadly, Los Angeles is only behind New Jersey's light rail system in passenger deaths, making it the number two most deadly light transit system in the United States, according to the Federal Railroad Administration (FTA). The FTA reports that 39 of 61 train-related deaths involved our Los Angeles based light rail system.
The Chatsworth Metrolink Crash History Lesson
In 2008, in the Chatsworth district of Los Angeles, a Metrolink train ran a red light signal. Before entering a section of the track, a Union Pacific freight train traveled head-on into the commuter train separately. This secondary collision was caused by the train dispatcher, who had just given the A-Ok, ushering the freight train and its passengers to impending doom.
Sadly, it caused 25 deaths and dozens of injuries. So this made it the deadliest Metrolink train accident in history. Also, many of the injured remained hospitalized for an extended period. This wreck was due to the severity of their injuries. Also, it took even longer for the victims to recover from the emotional toll.
Other Passenger Commuter Train Mishaps In California News
In Antelope Valley, California, in April 2013, seven people were injured in Pacoima. This event happened when a metro train collided with a dump truck. The truck was crossing the tracks. In that case, it remained unclear if the crossing gate was working correctly.
Here, there were 130 people aboard the train. Firefighters said ambulances transported five or more people to local area hospitals. They stated that five adults had minor back and other injuries.
Two Metro-North commuter trains collided in Bridgeport, Connecticut. So that time, dozens were injured. Also, it remains one of the worst passenger train accidents since 2008. Approximately 60 people went to hospitals. This statistic was according to Connecticut Governor Dannel Malloy. The governor said most of the victims sustained minor injuries. Also, it limited Amtrak trains using the same railroad tracks.
TIP: Train Crossings – Staying Safe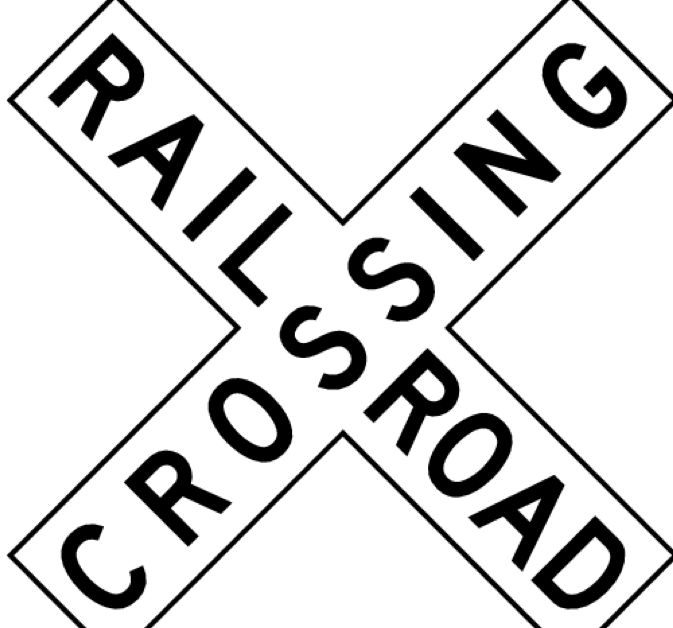 A modern transportation system needs a variety of means to convey goods and people. The same is the case across California. Thousands of roads and train crossings pose a particular danger to drivers and pedestrians. The size of trains and trucks alone often causes catastrophic damage to any vehicle and person in their way.
Railway Crossings Cause Accidents?
Unfortunately, train accidents are still an issue across the country. Secondly, this occurs thousands of times, usually at railway crossings.
Why Is Medical Care So Important?
When injured in a truck or train accident, a victim needs immediate medical care. These massive vehicles' scope of injuries often causes torsion injuries, broken bones, amputation, laceration, and even death. Many semi and train injuries will also require prolonged and intensive rehab periods until the patient is whole again.
In some cases, the injury victim is never fully recovered. The need to pay for all of the medical bills and the cost of suffering is high. So it requires the skill of a specialized attorney.
What Are The Results Of The Chatsworth Train Crash Investigations?
The National Transportation Safety Board investigated this crash. And just as it does with all train mishaps, it tried to determine what caused the collision, derailment, or crack. Local authorities and the agency owning and operating the train took part in the investigation. For example, Metrolink catastrophes in Glendale, California, and the Metro Rail Chatsworth wreck of 2008 were the deaths counted. From 1998 to 2008, the Metrolink light rail system absorbed 99 casualties, more than any other rail transport system.
Getting Help From a Metrolink Accident Attorney
Ehline Law Firm is here to help all train crash victims. Our lawyers are caring for our clients and Bulldogs in the court. Our experience and specialization in metro and light rail cases make us a must. We are a contingency fee company– we don't charge until you win. Victims should call us today for a free consultation or they can use our online contact for faster results.