If we don't win, you don't pay.
Speak to the Attorney.
Born to serve.
633 W 5th Street #2890
Los Angeles, CA 90071
(213) 596-9642.
Date Modified: August 18, 2023
Black boxes are not that common on trucks; most are in airplanes. Commercial trucks often use black boxes to collect as much data as possible if the driver or trucking company needs to address something in the future.
Regardless, not many people know how these boxes work or how a truck accident attorney can use them to win truck accident cases. Do you want to know more about the matter? This is your page, so keep reading to learn what to do after a black box accident.
Need Black Box Data?
This Ultimate Guide to Recovering Big Rig, Black Box Data, should be able to resolve your issues.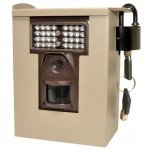 Are you interested in filing a truck accident claim against the truck driver or trucking company that caused the accident? You can also count on Ehline Law for the job if you are an injured employee in the trucking industry. Hiring us means hiring a Los Angeles experienced truck accident lawyer, so call us if you ever want to schedule a free consultation!
What Is a Black Box Truck?
In a nutshell, black box trucks are large vehicles with a black box to record vital information about what truck drivers do while driving or the state of the truck. Some examples of black box trucks are big rigs, 18-wheelers, semis, and a tractor-trailer.
The thing about black box trucks is they can record information from the day before the accident and even during the accident, so it gives you a record of what happens in an accident, which is ideal for truck accident claims. Nonetheless, Los Angeles defense lawyers often hesitate to get that information if they think it could incriminate their clients.
Can I Get Black Box Data After Truck Accidents in Los Angeles?
It's difficult in most truck accidents since the defense doesn't want to give you something that could make you prove the truck driver they represent is liable for accidents. Additionally, getting the black box becomes more complex if the trucking company doesn't want to give it to you.
Trucking companies can also be liable for commercial truck accidents, and they know it, so they may do as much as they can to avoid giving you the box if they think that will make them lose the Los Angeles truck accident case.
Nonetheless, even if it's difficult, accident attorneys can get that information if they know how to do it and don't give up after the other party tells them they won't give it to them. Trust Ehline Law to get that box and use its information to win your truck or semi-truck accident trial!
What Evidence Can a Los Angeles Truck Accident Lawyer Collect?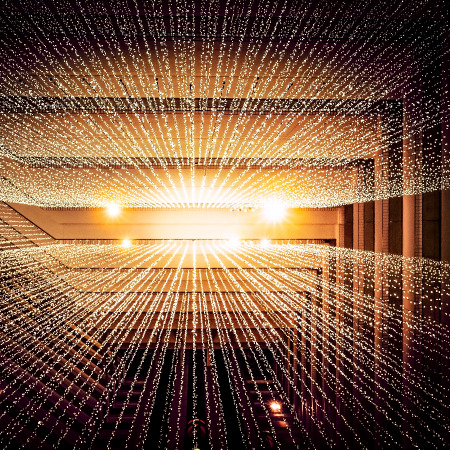 Evidence is fundamental when going through a trucking accident since it lets the court know you are not liable for your own severe injuries or the ones someone else got after the accident.
As a personal injury law firm, Ehline Law can get all the evidence they need to prove you suffered from catastrophic injuries and economic damage. Doing that makes winning the commercial truck accident injury claim more accessible for you.
These are some of the main pieces of evidence one can get after a Los Angeles truck accident:
Pictures
Videos
Audio
Witness statements
Medical records of accident injuries
Data from black boxes.
What Information Can EDRs Collect for Truck Accident Victims in Los Angeles?
EDRs can collect data from black boxes if it follows NHTSA regulations. Hence, it's common to see that most trucks always have EDRs. However, the thing about that is not all trucks are the same, so EDRs may get different information depending on the truck model it's in.
Here's the main information EDRs can get after a Los Angeles accident:
Wheel speed
Engine RPM
Fault codes
Cruise control
Tire pressure
Accelerator governor
Critical event data.
What are Some Life-Altering, Serious Truck Accident Injuries We Take?
Spinal cord injuries, including neck injuries
Broken bones
Traumatic brain injuries
Wrongful death.
What are Some Damages We Can Recover For Collisions With Heavy Trucks?
Economic Damages: We generally can recover special economic damages for things like lost wages, medical bills for surgery, and medical treatment.
General Damages: Our legal team can normally obtain compensation for emotional trauma, including pain and suffering damages.
Punitive Damages: Although rare, if the black box data or other evidence shows extreme recklessness or intentional conduct caused the tractor-trailer accident, the court may allow the plaintiff to punish the wrongdoing with punitive damages.
Why Hire Ehline Law After a Black Box Truck Accident in Los Angeles?
Whether you need compensation from the liable party or the insurance company, you need qualified personal injury attorneys who can do everything they can to get you the compensation you need after a car accident or truck crash.
Ehline Law attorneys are experts in Los Angeles truck accidents, and we are here to help you if you ever need compensation from the insurance company or tractor-trailer driver.
Don't believe us? Here is why you should hire us:
Each Los Angeles truck accident lawyer working for us knows how to take advantage of the most common truck accident injuries.
Our Los Angeles truck accident attorneys work all day so that we can address your concerns anytime.
You don't need to pay us if we don't win, making us the best lawyers for your case.
We can lead an investigation to get evidence for personal injury cases.
We offer a free case evaluation to discuss the types of truck boxes and data recovery methods.
We have an excellent attorney-client relationship.
Schedule a Free Consultation With Los Angeles Black Box Data Recovery Accident Lawyers
Hiring our Los Angeles truck accident lawyers can give you the legal help you need to obtain all the financial compensation you deserve to recover from your Los Angeles truck accident. Regardless of whether it's truck driver fatigue, tractor-trailer malfunction, or drunk driving, we are here to prove the other party's liability. And if it caused serious injuries to the Southern California accident victim, we can recover data from electronic logging devices after a thorough investigation.
Call our trial lawyers whenever you need a free case consultation over all things tractor trailers by dialing the phone number (213) 596-9642. Feel free to use our convenient online contact us form for a return email to discuss black boxes, dash cams, and other evidence we'll need to win your life-altering injuries case! Most trucking companies know they will be held liable with our data recovery team on the job.
Michael Ehline is an inactive U.S. Marine and world-famous legal historian. Michael helped draft the Cruise Ship Safety Act and has won some of U.S. history's largest motorcycle accident settlements. Together with his legal team, Michael and the Ehline Law Firm collect damages on behalf of clients.
We pride ourselves on being available to answer your most pressing and difficult questions 24/7. We are proud sponsors of the Paul Ehline Memorial Motorcycle Ride and a Service Disabled Veteran Operated Business. (SDVOB.) We are ready to fight.