If we don't win, you don't pay.
Speak to the Attorney.
Born to serve.
633 W 5th Street #2890
Los Angeles, CA 90071
(213) 596-9642.
2323 S. Voss Rd, Suite 244
Houston, TX 77057
(832) 592-1260.
Date Modified: August 18, 2023
This is the Ultimate Guide to Compensation for HAZMAT Accidents. Do you have medical bills or wrongful death claim funeral expenses caused by a delivery truck or other commercial trucks?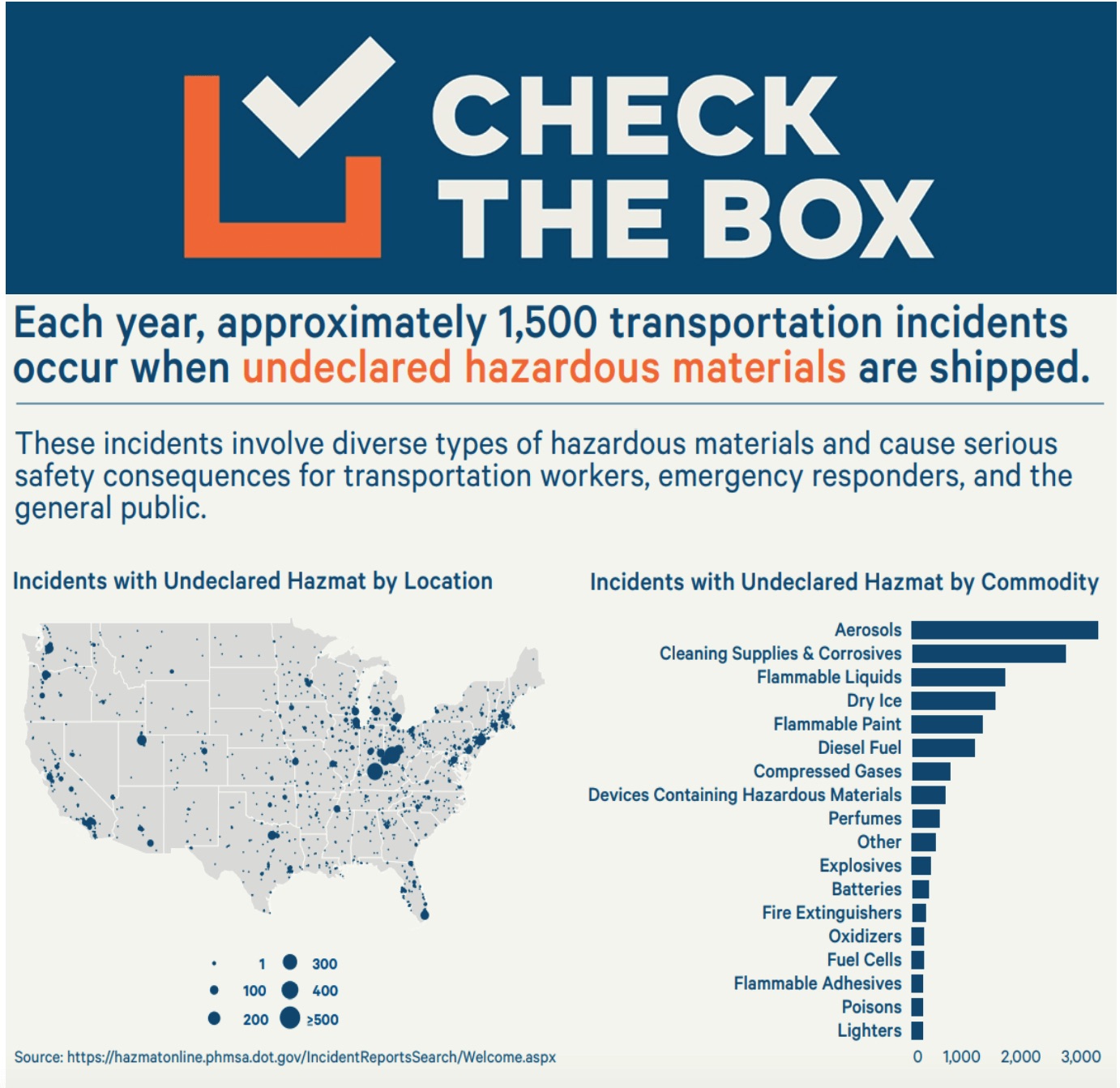 Transportation of Hazardous Material: The Creator of Many Truck Accident Victims, Yet a Modern Life Necessity
I am Michael Ehline, and I head Los Angeles' Ehline Law Firm Personal Injury Attorneys APLC. Many passenger car and trucking accidents happen here annually. Looking at the number of road, shipping, and rail traffic traveling in and out of LA, you can see why truckers collide with other motorists regularly. Most commercial tanker truck accidents don't involve toxic chemical spills.
You likely see tanker trucks always carrying cargo to their many destinations. Like water vessels and railways, they move dangerous materials around in semi-trucks. Look no further than the recent Beirut port explosion to see the kind of substances truck drivers are entrusted to maintain and transport properly.
For some context, fireworks and ammonium nitrate got stored in the same facility in a port in Beirut, Lebanon. Over 100 people died after a massive blast leveled a chunk of the city. And it didn't take a car accident or unsafe driving practices to ignite the blast.
Thankfully, trucking companies, among others in the West, have standards to ensure safer facilities and docking bays at our ports of the harbor. Nevertheless, truck accident cases surrounding dangerous materials still crop up since tractor-trailers always move dangerous cargo in the trucking industry.
The government and the states have federal safety regulations and training regimes to prevent chemical truck accidents to ensure commercial vehicles engage in safe transport. Semi-truck explosions of the Beirut nature are rare in the USA. However, the risks of chemical movement still often present more of a danger than the potential for truck accidents or an accident involving passenger vehicles and other vehicles.
Sometimes, when an error is realized, it's too late for the commercial trucker to avoid it, and fatalities are recorded. These kinds of truck accident deaths are most certainly a cause for concern. Why are we writing this column? As experienced truck accident lawyers, we want to ensure the public's safety and prevent future serious accidents and massive economic damages, including property damage, lost wages, and medical bills.
Nevertheless, you are likely reading this because you have a specific commercial truck concern. Perhaps you or a loved one would like to pursue a truck accident claim after exposure to dangerous materials following a containment breach.
Trust in Ehline Law for the Best and Most Aggressive Legal Services for Permanent Injuries or Death
Our Los Angeles truck accident personal injury lawyers are here to help fight for your safety and that of your loved ones. As you continue to read, you'll see how we can tackle this together. We will make sure the at-fault parties are held accountable in most cases to get you compensated for physical therapy costs, pain, suffering, and sometimes even punitive damages. Remember, much like passenger vehicle accident incidents. Different parties can join hands to minimize the likelihood and effects of significant truck accidents involving hazardous substances in Los Angeles County, CA.
I am interested in hazmat law and can investigate all causes of truck accidents using the available evidence from police reports and witness statements. Indeed, I was just as horrified as everyone else who saw footage of the Beirut incident. The thought of a similar story unfolding here weighed on my mind. Considering what's on the line, I could never live with myself saying or doing nothing to prevent this gross negligence and its devastating consequences leading to death and serious injuries.
Unfortunately, this means the risk of a trucking company causing damage from containment failure or the like is greater. Recently, our lawyers studied cases of large and small incidents that spelled injury and death for many occupants and passengers involved in chemical spill collisions on highways. The team also analyzed the root cause to see whether the truck driver, trucking company, or government did everything possible to prevent the incidents.
We also decided to examine the aftermath to see how the key players attempted to right the wrongs. I have a ton of experience with these kinds of cases. Some may even know my being a DC lobbyist about a decade ago.
My fight was for passing new cruise ship regulations to bolster passenger protection. The experience taught me volumes about transport matters and issues, including hazmat transportation regulations.
A truck crash is complicated enough, so imagine how complex this kind of truck accident case must be to present such a sticky situation. Trust me; you will need help from an experienced Los Angeles truck accident attorney. Ehline Law is here whenever you or your loved ones need legal advice or other services after an auto accident. Our law firm can help you obtain maximum compensation and adequately maintain your case involving toxic chemicals and large semi-trucks.
Our personal injury law firm does everything best. Contact us now to speak with an expert truck accident lawyer about your serious injuries or a death in the family from chemicals caused by a truck driver's negligence or that of their employers with deep pockets.
A Truck Driver May Be Tasked with Transporting These Numerous Types of Hazardous Materials
Truck drivers transport a host of different materials that bear unique characteristics. The regulations that apply to each differ. But no matter what, truck driver fatigue and large trucks will lead to severe injuries and even death. Even if you survive, the lost income, medical costs, and accident reconstruction experts needed to prove who is at fault can break most families.
Our Southern California accident lawyer has indicated the following severe injury classes:
In Cases Where Truck Accidents Are Centered on Chemical Burns or Exposure, What Are Your Options?
Chemical-based truck accidents and how they're handled can depend on the following:
Let Ehline Law's car accident attorneys help you evaluate your catastrophic injuries and position caused by toxic chemicals (including flame jetting burns) and big rigs, a deadly combination!
Ehline Law Firm Handles Standard Truck Accident Claims Too!
What Are Some Other Common Truck Accident Injuries?
When Should You Call Your Los Angeles Truck Accident Lawyer?
Were you in a hazmat accident in Los Angeles? Did someone violate FMCSA regulations, injuring or killing your family members? Call Los Angeles personal injury lawyers immediately after truck crashes for the best possible outcome for common injuries caused by trucking accidents! Learn more about recovering financial compensation today from the responsible party.
Do You Need a Well-versed Los Angeles Truck Accident Attorney?
Would you like a free consultation by speaking with the insurance company before you blow your case? Truck drivers and the companies they work for must adhere to regulations to prevent motor vehicle and chemical damage. If not, the responsible parties and at-fault shipping companies must pay total and fair compensation to the innocent victims killed by toxic chemical spills. More often than not, a train crash spills gasoline or some other harmful substances. But heavy trucks with faulty brakes can do as much damage and even cause death after spilling toxic and often fatal materials.
Schedule a Free Case Evaluation with A Toxic Hazardous Truck Accident Lawyer in Los Angeles, CA!
Ehline Law offices and meeting places are in Torrance, Los Angeles, San Bernardino, San Diego, Marina Del Rey, Long Beach, Huntington Beach, North, Central, and South California.
Reach out today at (213) 596-9642 for a free consultation and learn about forming an attorney-client relationship after large truck crashes in California! You can also fill out our online website contact form to speak with a superior Los Angeles truck accident lawyer for a reply by email to get started today.
Other Common Carrier Accidents
Michael Ehline is an inactive U.S. Marine and world-famous legal historian. Michael helped draft the Cruise Ship Safety Act and has won some of U.S. history's largest motorcycle accident settlements. Together with his legal team, Michael and the Ehline Law Firm collect damages on behalf of clients.
We pride ourselves on being available to answer your most pressing and difficult questions 24/7. We are proud sponsors of the Paul Ehline Memorial Motorcycle Ride and a Service Disabled Veteran Operated Business. (SDVOB.) We are ready to fight.