We have all seen popular TV shows like the A-Team, and CHIPS. As kids, we saw situations where a car crashes and and the gas tank explodes like a mini nuclear bomb. This detailed information will dis-spell some of the myths surrounding gas tank detonations. Also, it will expose some of the lesser-known realities or propane and refined liquid petroleum gas detonations in Los Angeles.
Ehline Law Firm deals with gas fires and eruptions as part of their day to day law practice. We cannot be trifled with by defense attorneys with an impressive track record of verdicts and settlements. And liability insurance adjusters know it. If you suffered a gas-related burn or explosion shrapnel wounds due to another person's fault, we could help.
Not to worry, our catastrophic injuries attorney is here to answer pressing questions. Call now at (213) 596-9642, or you can scroll down and type in your contact info, and we will be in touch. In the meantime, read this information and enlighten yourself. So learn your rights in the rare but devastating cases of gas fire injuries.
The Many Causes of Gas Explosions
There are a variety of reasons gas explosions and fires can cause serious injuries or fatalities. This injury can occur when there are propane or natural gas explosions in the home, in the workplace, in structures. Also, it can be from the use of defective products and gas standards violations.
For example, gas station accidents can result in underground storage tank explosions and severe burns.
Safe use of gas standards and practices is often impossible. Most of all, this is when using natural gas or propane with defective products. Also, gas line safety violations are another cause of gas explosions. These are well known for fire, bodily harm, and fatalities.
Gas Explosion Statistics – Propane Tanks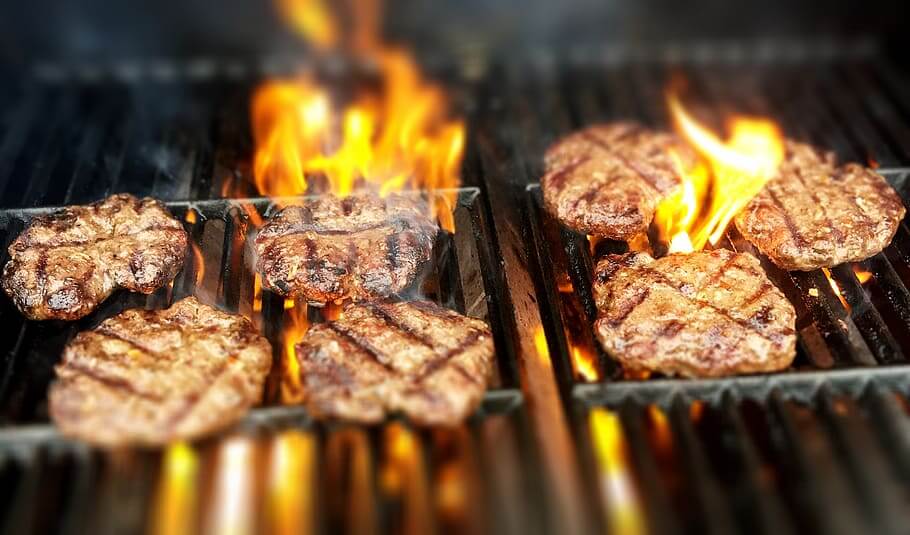 Propane and natural gas are two related hydrocarbons. While they may be different, each presents its hazard for consumers. No matter how you come into contact with these gases, you need to make sure to be prepared for injury. There are several key ways Americans are injured by natural gas or propane each year.
In the United States, there are approximately 100 million people that use natural gas. But about 26 million inhabitants use propane gas. Both natural gas and propane gas can explode and cause a fire. But propane gas is approximately 13 times more likely to cause severe harm to your body.
In the event of propane gas tank failure, the risk of severe burn injuries or death is excellent. It is approximately 100 times higher than with the use of bottled, propane gas. Propane has even more attendant risks. And this is because it is bottled gas. So these tanks can get ruptured. But there are other factors like heat and electrical sparks that cause it to explode.
In some cases, people with no sense of smell cannot sense whether propane is in the room. Propane has an artificial smell attached to it to avoid leakages. This may accidentally cause asphyxiation, fires, or even explosions.
Leakages, in which no one is around, are also a significant danger. Such leaks can occur from any source. In some cases, this happens from the propane tank itself. In some cases, it can happen from a natural gas line. Furthermore, in some cases, it occurs within a person's home or business. Perhaps they are away, and the stove was left on. Or there is a leaky valve. Or a heater was put on the wrong setting or didn't ignite. These cases are especially dangerous because no one is home to deal with them. A fire or spark here could be disastrous.
On-site burns: This can occur in the home. However, due to household appliances' relative nature, most of these burns happen at work.
Due to gas grills: I get it– everyone wants to grill once it gets nice out. However, propane gas tanks and grills offer a unique chance for injury. This sometimes occurs when the tank is damaged. In others, this happens to the tank not being closed properly. In yet others burn cases, the grill itself may be extremely hot or defective, causing a fire.
The Severity of Propane Burns
All burns are severe. Propane burns are especially dangerous. They often include more prolonged exposure to the flame due to the propellant. In other cases, they are more dangerous because of the chemical nature of the propane. The first step you should do after putting out the fire is to get to a medical professional. After seeking medical treatment, you should consult a skilled attorney.
A Los Angeles burn and explosion lawyer with years of experience will help determine the cause of the accident. In some cases, they occur due to another's negligence. This can include a faulty grill design. Or improper signage at work. Or issues with the distributor of the fuel.
Regardless, if someone else's poor decisions caused you injury, you deserve better. Natural gas gets run through pipes to houses and businesses. So it may be under the name Methane. Usually, underground pipes carry a lower risk of rupture.
Hints of a Liquid Gas Leak
For consumer and workplace protection systems are in place to make gas safe. Hence, both natural gas and propane have an odor added to it by the gas company. This is to alert if there is a gas leak in natural gas pipes, propane tanks, and gas stoves. It also involves gas water heaters and other appliances. Undetected gas leaks with either natural gas or propane can lead to an explosion or fire.
So it causes serious burn injuries or fatal burn injuries. Ignoring gas leaks, even with no explosion or fire, can be deadly. Also, the structure, workplace, or home can fill with carbon monoxide. And this is a fatal toxic vapor when inhaled for a short amount of time.
Get Help From a Lawyer When Burned By Exploding Liquid Gas
When you or a loved one have gotten injured due to a natural gas or propane fire, explosion, or leak caused by carelessness, negligence, or a defective product, you may have the right to hold the negligent party responsible. The catastrophic injury lawyers at Ehline Law Firm can evaluate your case, determine the negligent parties, and explain your legal rights.
Holding the negligent party responsible takes aggressive and confident representatives. Most of all, they must have the resources and litigation skills to keep those in charge of the actions or inaction liable. After all,  because this led to your skin membrane's incineration or scorching, someone needs to pay. Still worse, it may have caused the death of a loved one.
Schedule a Free Consultation With Liquid Propane Gas Explosion Injury Lawyers in Los Angeles Today
We are real gas explosion injury lawyers here to discuss your case and help you learn your legal rights to recover compensation. Instead of withering away, let us pick up your sword and slay this dragon by obtaining money damages. Call us at (213) 596-9642.