If we don't win, you don't pay.
Speak to the Attorney.
Born to serve.
633 W 5th Street #2890
Los Angeles, CA 90071
(213) 596-9642.
Date Modified: April 10, 2023
Overexertion Injuries From Several Causes?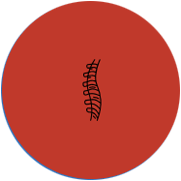 Overexertion injuries are one of the top 5 personal injuries in Los Angeles. These ailments remain especially dangerous because they are so common. Overexertion is defined as placing an excessive degree of strain or pressure on oneself. And overexertion injuries are not simply a "one and done" sort of toll on the body. Depending on the circumstances, they can lead to a lifetime of issues. For example, heat exhaustion and heat stroke can cause brain injuries and other permanent ailments. And this applies whether or not work, sports, or another nature caused the injuries. In addition, many sufferers of this type of injury write it off.
They often think a good night's sleep will eliminate it. Or a handful of Aleve. Or perhaps a couple of days with less work. However, most overexertion injuries are caused by sustained, repeated action. In short, if you keep doing what you're doing long enough, you will develop the injury again. And as you age, it usually only gets worse. Grape pickers are a case in point when it comes to these types of work comp claims.
These long-term ailments are often caused by issues at work, including repetitive motion, improper equipment, and negligent actions by an employer. Below are some things that laborers and workers in physical fields must consider in multiple ways.
Whether or not such a job is still right for you.
Getting the injury identified and treated.
Determining what the next course of action should be.
What Are Some Examples Of Overexertion Injuries?
There are several examples of how workers and regular people get overexertion injuries. Below we go through some of the most common types.
These include:
General overuse of the circulatory or respiratory system.
Lifting objects that are too heavy.
Lifting objects that are an acceptable weight but in a manner that puts stress on the back, heart, or lungs.
Repetitive motions that tax the body or are done in the wrong manner. These are often the most dangerous if done repeatedly without time for the body to recover.
Severe conditions related to work. This often includes working in environments that are too hot or too cold. In other cases, this includes working in areas without proper ventilation.
What To Do After An Overexertion Injury?
I always recommend consulting a medical professional in cases like this. So let's say that the doc believes you have an overexertion injury and found the proximate cause. What should you do? There are several options.
Consult an Attorney. This one should be obvious. In cases like this, there's a simple and usually ironclad rule. Doctor first. Attorney next. A skilled personal injury attorney likely has seen injuries like this before. In my decades of practicing law, this type of injury is simply all too common. It's often ignored by workers who don't realize the pain that they're in or the damage they've done to their bodies. The attorney will have crucial advice. Often it includes the below.
Consider legal action. This often includes cases in which the employer or organizer of the event (or events) you were injured in knew better or should have. There is often a strict liability claim in some cases of informed danger. Negligence in cases that result in injury is simply unacceptable. This also allows for your medical expenses to be paid for through a lawsuit.
File an insurance claim. This may include doing so during a lawsuit. In other cases, employers are cooperative, but insurance companies are the roadblock. If the insurance company is fair to you, that's great. A suit against an insurance conglomerate may be necessary if they are not.
Seek the right government program. This will sometimes be Worker's Comp (especially in cases of employer negligence). In others, it may be Unemployment. In yet others, it may be a Disability Claim, especially after a Worker's Comp settlement expires.
What Does Each Of The Above Have In Common?
Each of these proposed solutions leads back to the idea that you, the injured person, should be made whole again. This often includes large sums for medical treatment. Often this includes both short-term expenses after the incident. Often still is treatment or long-term rehab needed after. And this is often very expensive. This is where a skilled law firm like the Ehline Law Firm Personal Injury Attorneys, APLC, comes into play. We help get the money needed for medical expenses.
Furthermore, in some cases, we can front the money to you out of our own pocket. We work with medical professionals in order to get you only the best of care exactly when you need it. If you are not sure, I want you to think not just of yourself but about your family. Who will pay the bills if you are out of work? What is the price of your family's safety and happiness? Becoming whole again may give you, your spouse, and your kids that peace of mind.
How Can You Avoid Overexertion Injuries?
There are several ways that a person can avoid overexertion injuries. This can often be accomplished with several different means listed below.
Lifting with a Partner. This often means that the object you are lifting can be done with another person instead of simply doing it yourself. This cuts down the weight you are lifting and possibly improves the angle of lift. Forklifts, beet harvesters, and warehouse workers come to mind. Always use a spotter.
Waiting for better conditions. In some cases, lifting that pallet can wait until it's not 100 degrees out. You'd be surprised how much moving your time to avoid heat and humidity can help.
Use machines if possible. A forklift to carry a lot of goods can be a lifesaver. It might be well worth the investment over simply relying on manual labor– both in time and potential injuries. But heavy machinery accidents can kill. So no matter what you do, be safe!
Knowing your limits. If you feel it, it might be time to stop. This is especially the case as you get older. You probably can't work as long or lift the same weight at 50 years of age as you could at 20. It is also your employer's role to understand this as well.
How To Choose An Overexertion Injury Attorney.
This is often the tricky part. I don't recommend choosing a firm just because their face was on the side of the bus. Or because they had a big color ad in the phone book (remember those?). I want you to choose someone you trust. Someone with the experience needed to fight the case from start to finish. That is why I believe my firm is the best for you. We have delivered over $100 million in total compensation for our clients.
Furthermore, we work on contingency. That means we don't ask for a penny unless we recover for you. In addition, we don't pressure you into decisions. We offer free consultations.
Hire Top Workplace Overexertion Lawyer in Los Angeles, Michael Ehline
I'll travel anywhere in California (and in some cases beyond) to discuss your legal options. And in the age of Coronavirus, this may be in person, over the phone, or over Zoom or Skype—your choice. I want to be your shield. My decades of practicing law are like second nature to me. However, my experience in the United States Marine Corps is far more important. I wasn't a general, but I did my part along with men better than me. Watching those heroes– especially as a disabled vet myself– I understand just how difficult it is to deal with an injury.
I also know the value of loyalty. It means to the Corps. To my family. To each of my clients. I won't give up. I will give you what I promise you. Allow me a chance to make you whole once again. Call us at (213) 596-9642.
Michael Ehline is an inactive U.S. Marine and world-famous legal historian. Michael helped draft the Cruise Ship Safety Act and has won some of U.S. history's largest motorcycle accident settlements. Together with his legal team, Michael and the Ehline Law Firm collect damages on behalf of clients.
We pride ourselves on being available to answer your most pressing and difficult questions 24/7. We are proud sponsors of the Paul Ehline Memorial Motorcycle Ride and a Service Disabled Veteran Operated Business. (SDVOB.) We are ready to fight.