Benefits of Essential Oils On Brain Damage Still to Be Seen?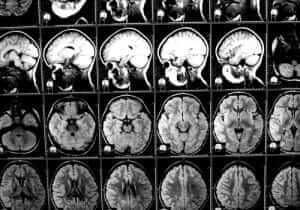 If you're like millions of Americans, you've probably read about Brain Oils. Whether these products are a fraud or a miracle depends on many factors discussed below. Many different cultures in many types of settings have used essential oils for thousands of years. For example, China has used aromatherapy to treat ailments, and the Greeks, Romans, Indians, and Egyptians all made perfumes, therapies, and cosmetics from plant extracts.
Modernly, there are many types of so-called "healing oils." These oils are distilled from plants and used in a variety of healing practices. Hippies use them, as do healers and even the commercial food, beverage, hygiene (Think Mint Flavored Listerine Mouthwash or Colgate Toothpaste, and cosmetic markets.
Some essential oils are consumed or breathed in by professional athletes. But for the most part, regular people and injury victims find them helpful. For example, no doctor's office, massage parlor, or acupuncturist's lair is complete without some white noise and scented oils. Some are medicine, and some are malarky. Some organic essential oils offer benefits.
But some claims, such as helping prevent or fight off COVID-19, are flat-out false.
Here is an example of a merchant's false claim made when the Ebola Virus hit that the FDA hammered:
"[T]he Ebola virus cannot survive in the presence of a therapeutic grade Cinnamon Bark and Oregano essential oil." (Source).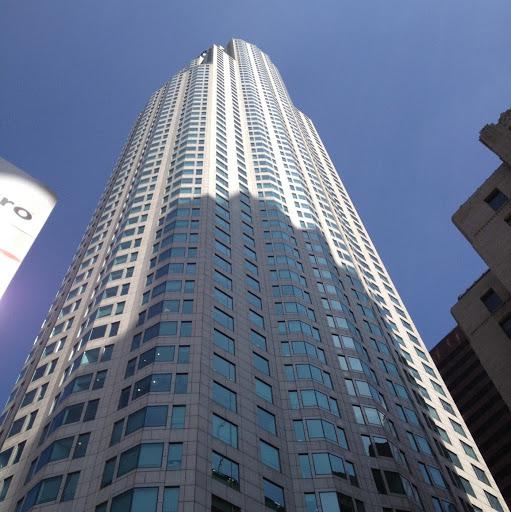 Modernly, essential oils have many consumer applications, including natural flavorings to foods and drinks and different types of cosmetics, grooming products, and cleaning products. Some oil advertisements represent these products as skin-applied medical treatments. Other types of oils must be inhaled, such as aromatherapy. Still, other oils, such as basil oil capsules, must be ingested orally.
Examples of well-known essential healing oils include aromatherapy, discussed above, and bath and skin oils like almond or coconut oil. The recent pandemics of 2020 hit us all so hard, healing oils and alternative medicine have been talked about a lot in the news lately. Some multilevel marketing companies use so-called "wellness advocates" to sell and figurehead their products as potential cures or treatments for Coronavirus and other ailments.
IMPORTANT: Sadly, some large, profit-driven companies use synthetic oils and don't disclose this fact. As a result, the Food and Drug Administration ("FDA") has finally started cracking down on this primarily unregulated market.
Consumers are scrambling for ways to strengthen their immune systems, just as their gyms have shut down. (Exercise, lessening inflammation, and stress reduction remain crucial to fighting off viruses). Naturopaths, herbalists, and celebrities with severe injuries from mishaps are experimenting with legal healing oils, new ideas, and Clinical Trials.
A Positive Example of Essential Brain Injury Healing Aids In The News
For example, since his recent car accident, Traumatic Brain Injury victim and MMA hero Matt Hughes, has touted CBD's benefits as part of his brain injury healing program. So there is a good chance that one of your friends used one of these products or another.
Perhaps they're claiming some great results from them. It may seem too right to be true. That is why I decided to look more deeply into them for my readers. Unfortunately, many of these miracle cures' promises never come through for some. Just check your social media feed for your high school buddies selling essential oils or other guarantees of the Fountain of Youth.
As an attorney, I know we must be cautious about such claims. The FDA is not perfect, but at least they can check perceived medicines before they make it to the market. As a result, I'm hesitant about declaring anything a miracle cure. I've worked with many medical professionals on a variety of personal injury cases. I'm not a doctor of medicine. But sitting in on the effects of injuries and defective products gives me a keen eye on the impact of such promised results.
Are There Any Scientific Examples of Essential Oils Healing the Brain?
Yes, there does appear to be at least one concrete example of specific essential oils that have a beneficial effect in the prevention or slowing of Alzheimer's Disease, as well as "neuroprotective, anti-aging potentials." According to the US National Library of Medicine National Institutes of Health, certain essential oils show they could be "effective in dementia, epilepsy, anxiety, and other neurological disorders." (Source).
The plant oil extracts studied were:
Acorus gramineus
Eucalyptus globulus
Jasminum sambac
Lavandula angustifolia
Mentha piperita
Nigella sativa
Piper nigrum
Rosmarinus officinalis.
But just because experts studied these substances doesn't mean you should start dosing them regularly. You need to understand the subjects and conditions before you self-treat. But at least there is good news for victims of neurodegenerative disorders like Alzheimer's and dementia. Finally, specific plant extracts not previously used in pharmacological studies are getting tested! But that doesn't mean the FDA has approved anything, so don't get your hopes up for a proven brain injury healing compound.
A Closer Look at Healing Oils Compared to CBD
I received info on these oils in my email. An example is here. Such healing oils are comparable to the Modafinil pill in movies such as Limitless. Others, such as using cannabis-derived CBD, also promise superior results. Some drugs, such as Adderall pills, show promise in focusing the mind. However, they are not oils and are prescriptions for a reason.
But all in all, CBD and cannabis generally have many significant, proven health benefits that have risen beyond placebo effects. For example, patients showed improved brain and liver function, attention, and reductions in stress and pain by targeting glycine receptors. However, many of these effects are limited in size and scale.
CBD helps– and there is a reason so many Americans now use it. However, to call it a miracle cure or drug is misleading. Other healing oils may also help people improve brain relaxation, for example. And that can help them in rebuilding or re-routing their neurons. So using such a product might be worth a try for some patients.
But there is no substitute for good nutrition and physical exercise as part of any brain injury healing program. And listening to your doctor remains the best way to get well! However, going beyond that without clinical testing would be a significant mistake from a legal perspective.
In conclusion, essential oils have their place with humans as antimicrobials and use as antioxidants. Animal and cellular studies have shown, time and time again, their anti-inflammatory and anticancer properties. There are well-documented studies of breath fresheners and antimicrobial agents in toothpaste. But more studies on humans in other areas of brain injury treatment must e conducted to develop scientific certainty as to future consumer use.
Some of their claims may be puffery. Other claims of theirs may be fraudulent. Since ancient times, plant products' safety and efficacy in treating disease have been distilled. Please research and follow our blog for the latest updates about the truth and falsities of essential healing oils. You can scroll up and click on the breadcrumbs to learn more about brain injuries and healing.
Main Los Angeles Location
633 W 5th Street #2890 Los Angeles, CA 90071 (213) 596-9642.