If we don't win, you don't pay.
Speak to the Attorney.
Born to serve.
633 W 5th Street #2890
Los Angeles, CA 90071
(213) 596-9642.
2323 S. Voss Rd, Suite 244
Houston, TX 77057
(832) 592-1260.
Date Modified: November 19, 2023
According to US Energy Information Administration, the Lone Star state has the most oil refineries and refining capacity in the nation, accounting for 43% of total crude oil production.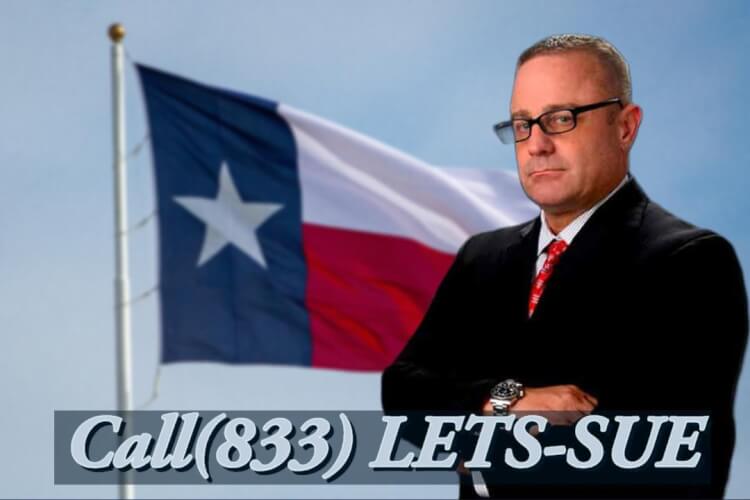 Ultimate Guide to Texas Oil Refinery Accidents
Receive a Free Consultation Today!
The 31 oil refineries in Texas produced 5.9 million barrels of crude oil annually, almost 32% of the nation's refining capacity in 2021. Oil is a huge part of the Texas economy. Private employers and refinery companies have a duty of care to avoid injuring workers and bystanders in refinery explosions.
The Oil and Gas Industry Is Big But Dangerous Too
Oil and natural gas are big in Texas providing thousands of employment opportunities to the locals. Houston Chronicle reported that the sector added 5,000 jobs in February 2022, with the total number of people employed in the industry standing at 181,900 at the time.
Good Money and Big Risks
Joining the Texas oil industry is highly lucrative for prospective employees but also dangerous. Although there are safety procedures and regulations in place to ensure the safety of employees on the ground, the reality is far from that, with corporate greed for profit triumphing over the safety of chemical plant and oil refinery workers.
We won't let you sign a settlement without real pay money.
We don't spend our money buying expensive cars and radio ads.
We take on fewer cases, meaning you get top-priority results.
We have the financial resources to stave off any insurance company's procedural parlor tricks or legal loopholes.
Reviewing and filling out time-consuming paperwork.
Conducting investigative case research on your or your loved one's behalf.
Responsibility for proving your lost income. (Financial support after California electrocutions, seizures, wrongful death, etc.)
Many Personal Injury Dangers
The dangers workers face, including toxic exposure, combustible dust, and other industrial disasters generally, cannot be understated. These workplace accidents at chemical plants and refineries have a high chance of disability or death. Gas companies responsible for the operations of plants and refineries are liable when this happens, and negligence is present.
Our Texas refinery accident lawyer is available 24/7 to discuss your unique case, including equipment failure leading to catastrophic events and occupational illnesses. If we form an attorney-client relationship, we have the ability to pursue compensation in a fair amount to help you get your life back together, including your lost earning capacity.
Oil Refineries Must Adhere to OSHA Regulations and Other Federal Safety Guidelines
The US Occupational Safety & Health Administration (OSHA) imposes regulations on all oil refineries to ensure workers' safety at the plant.
Some of the safety requirements to avoid a personal injury include:
Regular inspections to ensure safe workplace conditions
Ensuring workers have the necessary safety equipment
Warning workers about on-site hazards
Ensuring equipment is properly maintained
Reporting OSHA for any accidents resulting in a fatality or more than two injured workers.
When an oil refinery fails to follow the guidelines established by OSHA, it can face fines and citations. However, many refineries fail to follow the safety requirements resulting in severe injuries to their workers. When you call us for a free case review, we can go over some of the rules to protect workers and see if any violations are apparent in most plant accidents. Our best attorneys will come to San Antonio, Dallas, or any town to help you pursue a claim against the liable parties.
Common Causes of Texas Oil Refinery Accidents
In the oil industry, many workers handle hazardous chemicals daily, exposing themselves to the risk of fire, explosions, and toxic substances. These can cause serious injuries and death.
However, there are other dangers that the workers face at an oil refinery in Texas, and these include:
Falling objects
Getting crushed between objects or equipment
Falling from heights
Plant and refinery explosions
Electrocution, and more.
Many other types of accidents can happen at an oil refinery, and they could occur because of defective equipment, lack of maintenance, lack of inspections, and severe negligence of the employee or the employer.
Employer's Negligence
In most oil refinery accidents, negligence is the leading factor. Oil companies are responsible for complying with all federal safety regulations, including providing their employers with national standard protective gear. When employers or supervisors fail to carry out their job responsibilities, it could lead to serious and deadly accidents.
Lack of Employee Training
Another factor for accidents in an oil refinery is a lack of training. Oil companies are responsible for ensuring their employees handle hazardous chemicals or dangerous equipment by providing them with the training they need. To cut costs, employers forego training which can eventually lead to a disaster at the workplace.
Contractor's Negligence
In some situations, contractors employed by other companies may be transporting goods at oil refineries. Misclassifying chemicals or vehicle accidents are also serious risks workers must be aware of.
Types of Injuries in a Texas Oil Refinery Accident
The sensitive nature of the job in an oil and gas industry, involving handling chemicals and operating complex machinery, leads to a high risk of devastating fires.
Life-altering injuries suffered may include:
Burn injuries
Crush injuries
Traumatic brain injuries
Head and neck injuries
Vision and hearing loss
Fractures and broken bones
Lung cancer, respiratory illnesses, and other lung damage
Soft tissue injuries, and more.
An oil refinery accident from negligence can lead to immediate injuries requiring emergency medical attention. However, some injuries, such as respiratory illnesses from exposure to toxic chemicals, can develop over time. These are far more dangerous as victims are unaware that exposure to harmful substances daily slowly poisons them from the inside.
Accidents leading to an oil refinery explosion or fires can devastate the workers working at the refinery and nearby communities, and it can damage entire neighborhoods and displace citizens. Our legal professionals can help answer any questions about negligent companies. We have won many wrongful death cases involving extreme negligence, and we can help you win against petrochemical plants and refineries near you. Put our proven track record to work for you by dialing (833) LETS-SUE!
Workers' Compensation in Texas
Nearly every state requires employers to carry workers' compensation insurance, but that is not true in Texas, even when volatile chemicals are present.
The Lone Star state makes worker compensation voluntary for private companies. However, the law requires private businesses that work with government agencies to provide employees with workers' compensation insurance coverage and basic safety training. Workers' compensation provides injured workers with balance and protection to employers from lawsuits, except for an employee's death from negligence.
Can You Recover Compensation for Your Oil Refinery Injuries?
If you suffer injuries in an accident and your employer has workers' compensation, you may be able to recover some damages, such as medical expenses and lost income. But getting full compensation and holding the company accountable for financial support for injuries to you or a loved one in Corpus Christi, Deer Park, or Port Arthur is not as easy as an oil refinery in Torrance, California.
However, if your employer does not have workers' compensation, you or your wounded family may be able to pursue a lawsuit against them or the responsible party. But for that, you must prove negligence leading to these unsafe working conditions. Our Texas refinery accident attorneys can help investigate the cause of your accident and determine the liable party who was negligent in their duty to protect you from long-term exposure and other injuries.
Multiple parties could be responsible for your injuries in some oil refinery accidents, and our refinery accident attorneys will help explore your legal options to recover maximum compensation.
Who Is Liable for Oil Refinery Accident Injuries?
Do you feel you or your wounded family member received inadequate training? An employer must provide employees with the necessary training to operate heavy equipment and handle hazardous substances.
Failure to do so would result in negligence, and injured industrial workers may hold their employer responsible for their injuries. You may recover against workers' compensation or sue your employer for sustained losses.
Besides the employer, there may be other parties responsible for your injuries, including:
Defective equipment manufacturer
A company failing to label hazardous chemicals properly
Companies operating large trucks and oil tankers entering and leaving the facility
Companies involved in the construction of the plant.
Oil companies are large organizations with a strong legal team paid in the millions to protect their best interests. They'll shrug away your workers' compensation claim following an accident, but with our experienced oil refinery attorney, you increase your chances of obtaining compensation.
What Damages Can Plant and Refinery Workers Recover for Their Injuries?
Long-term chemical exposure or heavy machinery injury can cause serious injuries, even death. Under workers' compensation claims, injured workers may be able to recover lost wages, medical bills, rehabilitation, and pension in case of permanent disabilities. Workers' compensation payments are minimal, and injured plant and refinery workers may not be able to recover the entire costs of their medical expenses or lost income.
Michael Ehline:
Background:
Inactive U.S. Marine
Former Los Angeles City Attorney Law Clerk
Former California Court of Appeal extern
Avvo 5-star rated lawyer
Multiple Superlawyers Rising Star Winner
Multiple Nominee – US News-Best Lawyers
We hire the best medical doctors with years of experience helping wounded, grimacing patients
Legal researcher
Appellate attorney
Litigator
USMC work ethos.
Another drawback to workers' compensation is that it doesn't cover non-economic damages such as pain and suffering, emotional trauma, loss of quality of life, and punitive damages.
If your employer doesn't have workers' compensation or your accident resulted from third-party negligence, you may pursue a plant or refinery accident lawsuit against them and recover economic and non-economic damages.
Sometimes, the court may also award punitive damages to punish the negligent party. Cases may include the employer concealing that workers were exposed to illegal asbestos. Recently, we have seen cases like this prop up in Greater Houston. We have extensive experience using it for explosions and fires and can bring our training close to your claims to pull off a win for the maximum amount available.
Did You Know That You Could Be an Independent Contractor?
In the petroleum industry, there is a possibility that an employee is not registered as one but as an independent contractor.
The industry is notorious for misclassifying employees to avoid paying benefits and overtime payments. By law, independent contractors are not employees, which means they don't have the rights a typical employee may have.
If your employer has workers' compensation and you're finding it difficult to recover compensation, maybe you're a victim of worker misclassification.
Our skilled refinery accident lawyers have experience handling employers misclassifying employees to cut labor costs. We will discuss your accident and investigate your employee status by obtaining records from your employer.
If there is any evidence of misclassification, our Texas personal injury attorneys will build your refinery accident case and help you recover the benefits and compensation recovery you deserve.
Federal Law May Apply to Your Case
Besides the oil refineries found in Texas, there are many oil rigs located up to 250 miles off the coast of Texas, in the Gulf of Mexico, drilling, processing, and storing millions of barrels of oil. Workers here face not only the dangers and risks associated with working in the oil industry but also the dangers of the sea, like oil drilling platforms. Our injury lawyer has all the skills and training to bring success to assist anyone.
The Jones Act or Merchant Marine Act of 1920
If your accident occurred on oil rigs off the coast of Galveston, Texas, and you're injured, you may not qualify for workers' compensation. For workers injured at sea, federal legislation called The Jones Act, also known as the Merchant Marine Act of 1920, allows accident victims to claim damages. However, recovering compensation for injuries sustained on an off-shore oil rig can be challenging.
Our Texas oil and gas refinery injury attorneys know maritime laws and the industry to help navigate complex cases. Whether you're injured onshore or off at sea working for your employer, we can help assess your case and protect your rights against dirty corporate tactics.
Refinery Accidents and Wrongful Death Claims
Wrongful deaths are tragic at workplaces, but they happen far too often. The National Census of Fatal Occupational Injuries for 2020 revealed that one worker dies every 111 minutes from a work-related injury.
Exxon Mobil Rules Out Employee Death as "Accidental"
On September 27, 2022, Exxon Mobil halted their maintenance temporarily at their East Texas oil drilling facility after their contractor died, a second incident for the company this year. Representatives of Exxon Mobil are ruling the cause of death as "accidental."
If you lost a loved one in a tragic oil refinery accident, our Texas oil refinery accident lawyers could help pursue a wrongful death claim on your behalf.
Depending on the losses suffered, you may be able to recover the following:
Lost wages
Burial and funeral expenses
Medical expenses before the death of your loved one
Loss of consortium
Loss of inheritance, and more.
Our refinery accident lawyers will be better able to assess the damages you can recover and the value of your claims after thoroughly investigating your wrongful death case. For example, did managers ignore safety violations? Was the economy a concern in cutting back on crucial safety and training compliance? Were you harmed as a result? Were mandatory safety reports filed? Either way, you deserve to be compensated while trying to recover from your injuries, especially burns and scalds.
Schedule Free Case Evaluation with a Texas Oil Refinery Accident Lawyer
Is the oil refinery putting profits over people and refusing to take responsibility for causing your injuries? Ultimately, serious accidents can happen anywhere at any time. However, an accident at an oil refinery can have devastating consequences for the injured worker. If you suffered an injury while working at a Texas oil refinery, you need to contact our refinery accident attorney immediately.
In refinery accident cases, agencies such as OSHA or the US Chemical Safety and Hazard Investigation Board may investigate the cause of the incident. In contrast, the oil refinery may conduct its investigation. However, you need an attorney to complete your investigations to protect your rights from corporate interests and greed for profit.
Contact us now for a free consultation to speak with a top-notch lawyer about your chemical exposure injuries and unique circumstances. Dial our phone number at (833) LETS-SUE. You can also use our online contact form for a swift reply by email from a world-class injury and wrongful death attorney with decades of experience winning big!
Citations:
The Local Battle Continues: The Production of MHF at Torrance and Wilmington Refineries
Oil Refiner Profits Transparency Bill Makes It to Governor
Major Evacuations Undertaken After Explosion at Oklahoma Natural Gas Plant
Michael Ehline is an inactive U.S. Marine and world-famous legal historian. Michael helped draft the Cruise Ship Safety Act and has won some of U.S. history's largest motorcycle accident settlements. Together with his legal team, Michael and the Ehline Law Firm collect damages on behalf of clients.
We pride ourselves on being available to answer your most pressing and difficult questions 24/7. We are proud sponsors of the Paul Ehline Memorial Motorcycle Ride and a Service Disabled Veteran Operated Business. (SDVOB.) We are ready to fight.