If we don't win, you don't pay.
Speak to the Attorney.
Born to serve.
633 W 5th Street #2890
Los Angeles, CA 90071
(213) 596-9642.
Date Modified: June 16, 2023
Dog Bite Lawyer and Torrance Personal Injury Firm. We Fight For Our SoCal Animal Attack Victims Nationwide. Legal Support for Dog Attack Victims Across Torrance.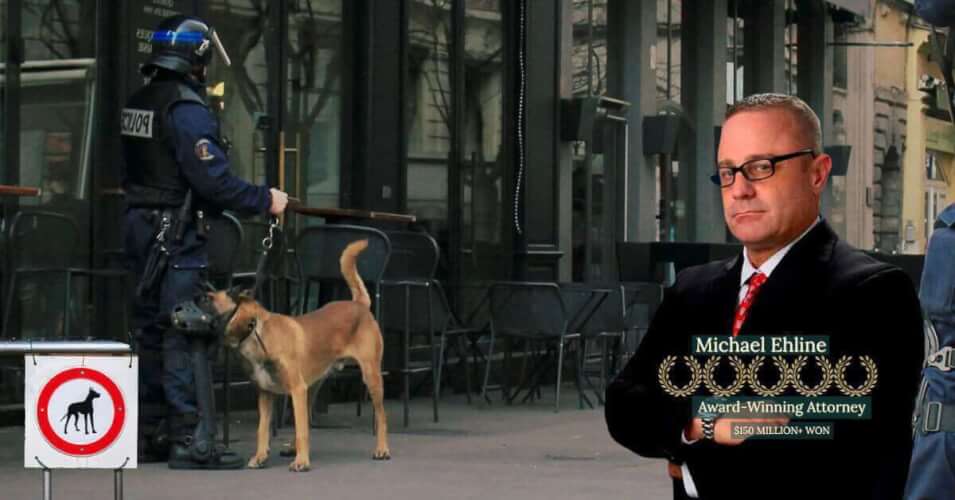 Tell Us About Your Torrance Dog Bite Case
Ehline Law Firm Personal Injury Attorneys, APLC
3838 W. Carson Street, Ste 334
Torrance, CA 90503
torrance@ehlinelaw.com
(424) 999-PAIN → (424) 999-7246
Speak to the Attorney
Were you bitten by a dog or attacked by a dog? Since the dawn of time, dogs (descendants of wolves) have been considered man's best friend.
Make no mistake; this is not always true. Our experienced Torrance dog bite injury attorneys at Ehline Law Firm in Torrance have successfully won dog bite cases for combined 30-plus years. We can help improve life for dog bite victims with our dedicated team of lawyers, paralegals, mediators, and other law firm staff after a dog bit someone.
If someone's dog bites you or a loved one, it can be hard for the dog bite injury victims to know whether the victim can receive money damages from the dog owner. Unlike typical crime cases, a California lawyer specializing in dog bite law will file an insurance claim.
Our very best dog bite attorney will file your dog bite case as a civil action in a Torrance trial court (Maple Street Courthouse) against the dog owner or controller if unsuccessful. This is filed by a dog bite attorney who will first inform you of the applicable laws after explaining the details of your instant case after you got bitten by a dog. These professionals can help you decide if claiming compensation for your injuries is wise and in your best interest.
Torrance, California Dog Bite Case Resources:
$150,000,000+ RETRIEVED FOR WOUNDED CLIENTS
SINCE 2005 OVER 3000+ CLIENTS
CONTINGENCY FEE BASIS
CLIENTS TRUST US!
WE HAVE OVER 15 CALIFORNIA LOCATIONS!
24-HOUR PERSONAL INJURY LAWYER
CLIENT-FOCUSED 360° CONCIERGE SERVICE
PLUS 5-STAR-HOSPITALITY.
If your dog bite case doesn't result in an insurance settlement or dog bite lawsuit verdict, you owe our office zero attorney's fees. This is our no-risk, win, or fee promise. Pick up your phone and call (213) 596-9642 to ask questions and learn more about your rights today. We'll explain everything during your free consultation.
---
Why Choose Our Top Torrance Dog Bite Attorney?
All animal attack injuries are bad. But n, a seemingly friendly dog can turn deadly instant for a close loved one, like an innocent infant or a woman. Are you a dog bite victim with serious injuries, confused, and nowhere to turn?
Our highly trained, charismatic team has a history of helping the victim after suffering injuries and related property damage.
Our office's award-winning Torrance injury attorneys have won over $150 million for dog bite victims since 2005.
We charge no upfront attorneys fees to explore attorney-client relationship complexities through a free case evaluation.
Our experienced Torrance, CA, law office would work on a contingency fee if you were bitten by a dog in Torrance.
We can visit your home or emergency room hospital as you seek medical attention. We'll travel to our office 24 hours a day, seven days a week, to give you the attention you deserve.
We'll review evidence, like witness information, including witness statements, and hear your complaints about the incident.
Our experienced Torrance dog bite lawyers practice law in California counties and cities with vast litigation experience and knowledge.
We take actions to help arrange transportation on your behalf to one of our over 20 convenient law offices throughout California state.
After forming an attorney-client relationship, we'll take proper legal recourse. We'll handle insurance company settlement negotiations to cover dog bite claim expenses on your or your loved one's behalf against any dog owners or liable parties for their part in causing your adverse condition.
Our lead dog bite attorney won't let our clients accept a lowball settlement offer or get their rights trampled in the courts when a dog bites you. In short, we will establish dominance on your behalf, even if it takes multiple consultations with a group of defense lawyers. This is how we maximize settlements.
Peer Recognition and Client Accolades
Insurance companies fear us throughout the nation. We're recognized by major news outlets, including ABC News, CNN, LA Times, Newsweek, and Forbes Magazine, for our proven expertise and responsibility.
Our world-famous dog bite attorney, Michael Ehline, has received vast peer accolades and client recognition from SuperLawyers, Martindale-Hubbell, and more.
Our law office has represented thousands of satisfied clients with a proven reputation for happy case outcomes. Everyone knows we fight like Marines in situations where other plaintiffs' lawyers would surrender!
Tell Us More About Your Dog Bite Injuries
Did someone sick their dog on you or let it wound you? Our team of experienced Torrance dog bite lawyers will review the records and give you the legal advice to hold the defendant and others accountable for putting you through this life-altering process.
Dog bites don't just include broken bones or scars. These incidents can cause lifelong emotional trauma. We possess a wealth of knowledge and experience handling severe dog attack cases.
Our experienced dog bite attorneys have helped many United States victims receive money. In addition, we maintain an excellent success rate. Our exceptional team can help any dog bite victim obtain information about compensation for damages.
Call our best Torrance dog bite lawyer to discuss your legal options by dialing our phone number at (424) 999-7246! Let our lawyer's headquarters hold those responsible for destructive pets accountable for their actions and neglect.
California Dog Bite Statute Strict Liability?
California is a strict liability state. Under California Civil Code § 3342, dog owners are liable for most dog bite incidents, even when unaware of their dog's propensity for violence or history of past aggressive behavior. And installing a fence around your yard won't relieve you of fault for a dog attack in Torrance, California, no matter the extent of your injuries.
A dog's owner is personally responsible for damages suffered by any person bitten by the owner's dog while:
In a public space
Lawfully in a private place
Legally residing on the property of the dog's owner.
Free Consultation
---
Parties Involved in Animal Attacks Can Schedule A Free Consultation Today For A Free Consultation. Provide the information below about any types of dog bite cases.
Comments. Please message us from anywhere in the State of California. Describe your case with detailed information about any animals/parties involved. * All Fields Required. Please include your first name, last name, email address, and phone number. This field is for validation purposes and should be left unchanged. Compatible with internet explorer, Firefox, and Google Chrome.
Parties Dog Bite Attack Lawyers Hold Liable to Pay Damages?
Anyone responsible for the care or custody of the dog, including:
Dog walker service
Police department
Animal shelter
Homeowners
Dog pound
Landlord
Kennel
Renters.
Whatever the circumstances, clients can rest assured the foremost experts in the field of dog bite law will answer their liability questions. Each step you take today can affect your settlement or court results tomorrow.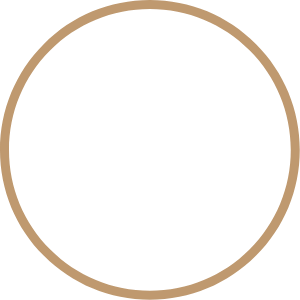 PRESTIGIOUS LAWYERS
In most cases, medical bills are mounting after an accident. Parties in a severe collision need rehabilitation costs for their chronic pain symptoms, neck injuries, etc. We'll pursue alternative payments, including lien doctors to cover you. Our national trial lawyers won't let any detail slip by.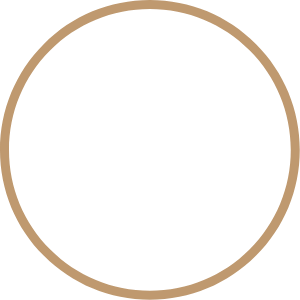 CUSTOMER FOCUSED
We'll pursue the maximum settlement amount using our vast resources. Our Southern California lawyers believe that serving others is the highest calling. We approach everything with empathy, professionalism, and tenacity because we know each person has a well-being worth restoring.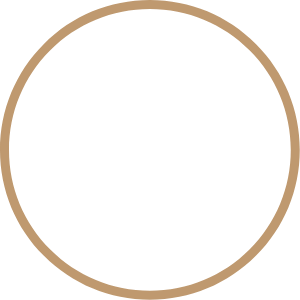 EMERGENCY RESPONSE
Promptly engaging with counsel is essential to your claim. Don't delay getting legal representation, especially if you are in a medical facility. We're available 24/7 to discuss your matter expeditiously. That's our history of taking care of clients after a complicated case similar to yours.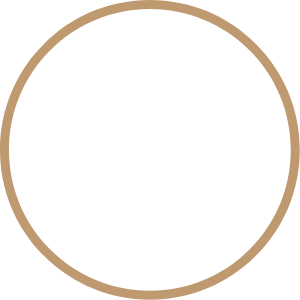 STELLAR REVIEWS
Take the following steps today. Just pick up your phone to take advantage of our resources. When you need help, Ehline Law is the right firm for your needs. We have earned a five-star rating with an impeccable record handling claims and tremendous goodwill throughout California.
Are There Animal Attack Defenses Against Liability?
Yes. The victim must not behave in a manner that provokes or teases. Never act mean towards the dog. If so, California's pure comparative negligence law may reduce or defend your case.
What Is My Burden of Proof In Such A Dog Attack Personal Injury Case?
Under California's dog bite statute, the victim of a dog bite has no burden to prove negligence by the dog owner to recover on compensation claims.
But proving things like ownership, control, and damage potential is no walk in the park. This is why individual legal representation, information, and evidence gathering remain crucial factors in winning maximum compensation from the beginning of your case.
What Are Some Common Dog Bite Injuries For Which We Seek Money Damages?
Unlike typical car accident cases, dog bites damages involve dogs intentionally attacking a person. Also, insurance policies don't always cover dog bites involving certain dangerous breeds. The costs to individuals in trauma, including medical bills, can be high, often impossible. Most dog bites require medical care, including a tetanus shot.
This attack aggression can last for seconds or minutes. The pain and suffering, including the emotional trauma of the event for you or close family members, can cost you everything. If you fail to seek medical care immediately, the infection may set in, leading to gangrene, rabies, brain injuries, or even wrongful death.
Your dog bite lawyer can help you seek and recover compensation for many injuries from the dog owner's insurance in many cases under California law.
Here are some common dog bite injuries: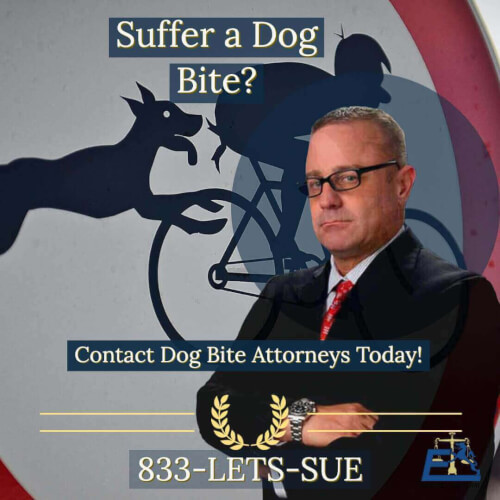 Post-traumatic stress disorder (PTSD)
Mental and physical scars
Rabies (A bite causes rabies infecting the neurological system, but symptoms may be delayed for some time)
Puncture wounds
Nerve damage
Crush injuries
Fear of dogs
Depression
Nightmares
Lacerations
Anxiety
Before settling with the insurance company, know the full extent of your injury. Be it an infection, deformity, or surgery-related claim, seek more information and top-notch representation. After your free consultation, you can fully know what will happen next regarding treatment and long-term recovery.
Further facts to consider include:
Of all dog bites, 86% result in harm to the victim.
42% of those hospitalized received skin laceration treatments for underlying tissue infection.
Out of 100 people bitten, 22% had leg and arm damage.
5% of victims had wounds on their heads, necks, and torsos.
The remaining patients had bone fractures and blood poisoning.
Our peer and client reviews don't lie. Our highly experienced dog bite lawyers have obtained proven results to help with any insurance company claim against the dog's owner or another defendant.
What Types Of Compensation Can You Win In Most Dog Bite Cases?
In California, bonafide victims of dog bites are entitled to maximum financial compensation. If strict liability is met, adults and children can seek reimbursement for costs from the pet owner or seller-even if there was just one instance of a bite or viciousness.
Insurance claims can be complex when specific dog breeds attack someone. Many factors indicate what damages dog attack victims can receive, including how they were injured, the severity of their injuries, and whether you contributed to the pet's behavior.
Special Damages (financial losses)
If you suffered a dog bite, and the defendant is held liable, you are entitled to receive actual, special economic damages as follows:
Lost wages, including past, present, and future contracts, and livelihood
Medical expenses for physician attention, including related medical costs for future surgical treatments. (Ex: emergency surgeries for blood loss, reconstructive surgery for scarring, disfigurement, counseling for flashbacks and phobias, etc.)
Wrongful death of a loved one or close family member.
Job retraining and physical rehabilitation
Physical therapy rehabilitation, counseling for grief
Property damage
General Damages (intangible losses)
You can also win non-economic damages from the dog's owner, including:
Loss of love and affection (consortium)
Pain and suffering
Emotional distress
Some groups of victims can receive punitive damages, but these cases are rare and never covered by insurance. Even if they remain on the hook, liability insurance companies don't like paying California dog owner liability compensation. Place everything in our competent hands. We'll do it all with a quality, capable outcome.
About Our Attorney Awards, Reviews, and Accolades
All the negligent parties must be liable for causing your damages, and our attorney's many years of experience can help you do that. Hiring the right personal injury attorney or law firm is so important. You want to find the right legal team that is well-versed and experienced in plaintiff's matters. You want to engage with a firm that genuinely believes in your best interest and will fight like hell to right the wrongs for you.
The Superlawyers Rising Star Award was awarded multiple times to Michael Ehline from 2006-2015.
Newsweek Magazine awarded its "Premier Personal Injury Attorneys" award to Ehline Law Firm's attorneys in 2015.
CNN interviewed Michael Ehline about cruise ship law, and he was a guest on NBC discussing limousine law practice areas. Michael was also interviewed by Nancy Grace on CBS, discussing his expertise in California dog bite law.
*Member – Consumer Attorneys Association
Dog Bite Insurance?
Thankfully, many dog bites in Torrance, California, are covered by the dog owner through a tenant, landlord, or other party's "homeowners insurance" policy. (If coverage exists).
1/3 of all homeowner insurance liability claims dollars result from a dog bite. State Farm paid out more than 3,550 dog bites in 2010, with an average payout per incident at $25,714.
Is There An Insurance Coverage Exclusion For Dangerous Animals?
Fact. Insurance companies hate paying dog bite victims despite their vast financial resources. An insurance company exception/exclusion may exist.
The reasons can include signs of aggression. Hence, our furry friends get branded as dangerous breeds despite no record of charge, even with obedience training. (Akitas, Dobermans, Pitbulls, Rottweilers, etc.)
But there is no warranty or accurate prediction a poodle can't do just as much damage as a large dog breed bite can cause. As noted, the physical and emotional pain resulting from a dog bite injury includes permanent disfigurement and psychological issues.
Dog bite lawyers at our personal injury law firm factor these damages into settlement damages calculations and concerns. That's our business, and we're good at it.
Personal injury lawyers experienced in dog bites can represent your interests through all stages of the legal process, directing any reasonable course of action.
Only a team of qualified attorneys, paralegals, and law clerks can research the evidence and coverage exceptions. After, we can fully explain your matter and rights to compensation damages or some other obligation.
The U.S. And CA Dog Bite Statistics
Imagine walking or riding your bike down the street when a dog comes up unexpectedly and attacks. Our charismatic Torrance dog bite lawyers have provided some helpful information below. What are some ways a dog attack increase likely happens?
Fatalities:
By breed: On average, Pit Bull and Rottie breeds accounted for three-quarters of all dog attacks that resulted in severe personal injury and death between 2005 and 2014. Pit bulls killed 203 people, while Rottweiler breeds killed 38 lives, on average.
By percentage of attack: In the 1980s, fatal dog attacks against humans increased 82% from the 1970s. Thirty-nine people in the United States died due to dog bites in 2017. Pit bulls were responsible for 74% of canine-related fatalities, even though this breed only makes up 6.5% of America's total domesticated dog population.
By dog packs: According to data from 2014, more than half of all dog-bite fatalities in that year were caused by more than one dog: eight out of 26 deaths involved a pack (defined as four or more dogs).
It's dangerous to assume that all dogs, including Labrador or Golden Retrievers, are friendly. Police K9s can be intimidating and even deadly, especially if trained to guard canines under poor supervision by the dog handler.
Child Injury Cases
Many dog owners let their dogs loose near little ones, assuming the canine will provide companionship with little attack risk.
Unfortunately, any dog attack can be fatal to the victim, including kids of all ages. Most harm to children comes from bites on their heads, faces, or necks.
There are some things you can do to prevent this type of pain.
First, you must never allow a child or any party to pet a dog without permission and supervision from the owner.
Dog bites are the ninth most significant cause of injury in children on and off private property.
Nearly half of all dog bite fatalities are children, many of whom are under the age of 13 years.
More than 1/3 of all fatal dog bites are against children under four.
More than half of the kids who suffer a severe bite in the U.S. don't qualify for financial compensation. Sadly, they don't meet the strict criteria set by their state's laws (Ex: State "one bite rule" negligence laws).
Approximately 66% of all children bitten by dogs are bitten by either the family pet or their neighbor's dog.
Adults As Attack Victims?
Among those individuals over the age of 50, 73% of fatalities from dog attacks remain plentiful.
Dog Bite Victims By Gender and Age?
Dog bites can be more tragic for women and elderly persons than they tend to be for men.
Victims By Place?
Torrance sees a disproportionate number of dog bite attacks on people compared to other California cities, including private and publicly owned canines.
Victims By Employment Type?
Mail-man/woman: Mail carriers and delivery people face our furry friends daily to get paid. Although all dogs may seem nice, United States postal carriers (USPS) are the most likely to have a dog bite claim. LA ranked number one with 69 reported attacks on postal workers in 2012 alone, many in a private place like home.
Common Types of Dog Attack Defendants?
A 2012 study conducted by the U.S. post office concluded that dogs bit 5,900 postal carriers. A large percentage of dog bites result in a civil lawsuit against private and public dog owners, including:
Police departments/agencies: Torrance police dogs have attacked civilians twice as often in the same period as any other California city, with 6 out of 100,000 residents being bitten in 2020 alone, many in a public space, including sidewalks.
Landlords: California has one of the highest rates of dog bite claims filed with home insurers, and almost one of every five bites is severe enough to warrant medical attention.
Pet shops
Veterinarians, etc.
In 2014, approximately 1/4 of fatal dog bite skirmishes resulted in criminal charges against dog owners. Many attacks result in death or permanent arm and leg damage, leading to amputation and surgery.
The pain and suffering of families and friends can put you in a dark place. Sadly, the cause of your dog bite case in question may have to be determined with facts in a courtroom over duties owed and to whom.
A financial recovery offer will typically cover these new bills once your Torrance dog bite injury lawyer establishes liability. If the amount doesn't cover your dog bite economic recovery needs, a court or jury will decide your fate.
Call us and make your request for top-notch legal help today. We may be able to clear up questions that may seem daunting for someone in your unfortunate situation.
Statute of Limitations for Dog Bites
The statute of limitations is a deadline by which someone must take steps to preserve their rights to file a lawsuit. Under California Code of Civil Procedure 335.1, you have two years from being bitten to file a personal injury claim. There might be an exception extending time to sue in your case if you or your loved one was a minor, in jail, or a coma, for example.
Because it can take a while to investigate a claim, you should call for the services of an experienced Los Angeles injury attorney if you're bitten. We'll look at the case, including the reasons for injuries to clients and other information.
Next, we can determine who to name to pay our clients, including their families, for the damage. This is the reason why an immediate legal consultation for advice remains essential.
When Do Workers' Compensation Policies Apply to California Dog Bite Cases?
Some injured workers can sue the person with ownership and file work comp claims. These people include the private delivery profession and U.S. Mail carriers.
Any worker required to enter private property to complete their job could have a workers' comp claim and a third-party insurance claim. It's not their fault; they have implied consent to enter private property. They're not trespassing.
Thwarting Dog Assaults?
Avoiding dog beaches, recreational parks, running paths, etc.) If you are unfamiliar with a dog, you mustn't make eye contact or run away.
Remain calm and turn away from the animal, walking backward. If approached aggressively, say "No!" in a firm voice. Use your bicycle or skateboard as a barrier between you and the dog to escape safely.
Post-Attack Dog Bite Lawyer Tips
If you are bitten by a dog in the Torrance area, specific steps immediately following the incident will help build the most solid case possible, including:
Call 9-1-1: After the attack, calling the cops assures the loose dog will be hunted down, quarantined, and documented by the Centers for Disease Control (CDC).
Receive medical care: To ensure you are adequately taken care of, the best option is to seek immediate medical attention. Aside from ensuring that your injuries are adequately treated with soap and water to control bacteria, a doctor will document how the bite occurred, including lacerations and bruises, demonstrating the nature of your anguish during the time frame. This provides proof in your favor for any insurance claim in the future and helps avoid any surprise defense like you was not hurt, etc.
Contact Animal Control: The dog's owner should take this step and often does. However, they don't. It's necessary to determine whether the dog has rabies threatening the public.
Shoot images with your smartphone: Take and snap photographs showing the bite and your injuries, if possible. These photos will be helpful if the lawyer decides to file a lawsuit on the part of the plaintiff at a later date.
Gather evidence: Try to get witnesses' names and contact information near the attack's location. It's always wise to rule out any defense of provocation with witnesses. Save receipts for any out-of-pocket losses.
Contact Torrance dog bite lawyers for an immediate consultation: You have a right not to worry about the high cost of medical treatment and lost work surrounding this sad event. An experienced Torrance, CA, lawyer will know the rules. These legal pros can deal with your dog bite damages case while you recover from your PTSD and other altered emotional behavior. You need space to breathe, treat and heal. Our top personal injury attorneys can care for your claims with the same devotion as a close family member.
Immediately after being bitten by a dog, it remains imperative that you call a Torrance dog bite attacks attorney. Till then, the pressure is on. Treat any infections first, then contact us.
Michael Ehline of Ehline Law Firm Personal Injury Attorneys in Torrance has over 20 years of combined experience as a litigation paralegal and a lawyer. Our very best attorney will help clients get the money they deserve for losing the physical and psychological quality of life for all dog bites off the owner's property, even in a public place where a dog may bite you.
We must fight on your behalf till the end, even in cases involving a police or military dog.
Receive A Free Consultation From A Torrance Dog Bite Attorney.
Our best Torrance dog bite attorney offers victims, their families, and others free consultation for all dog attacks. You deserve compensation for any financial, physical suffering and time off work. We never take a fee unless we win you or your family's cause.
This is enough reason to start the personal injury legal process. Would you like a free consultation about your injury case with an experienced dog bite lawyer today?
You can call or text an attorney today by phone at (424) 999-7246 or enter your email, name, and information into our easy-to-use website contact form or live chat feature as soon as possible. Get quick information about our superior legal services in Torrance today.
Latest Dog Bite Posts
Torrance Personal Injury Practice Areas
Michael Ehline is an inactive U.S. Marine and world-famous legal historian. Michael helped draft the Cruise Ship Safety Act and has won some of U.S. history's largest motorcycle accident settlements. Together with his legal team, Michael and the Ehline Law Firm collect damages on behalf of clients.
We pride ourselves on being available to answer your most pressing and difficult questions 24/7. We are proud sponsors of the Paul Ehline Memorial Motorcycle Ride and a Service Disabled Veteran Operated Business. (SDVOB.) We are ready to fight.