If we don't win, you don't pay.
Speak to the Attorney.
Born to serve.
633 W 5th Street #2890
Los Angeles, CA 90071
(213) 596-9642.
2323 S. Voss Rd, Suite 244
Houston, TX 77057
(832) 592-1260.
Date Modified: June 16, 2023
Over $150 Million Won. Veteran Run Law Firm. Free Case Evaluation.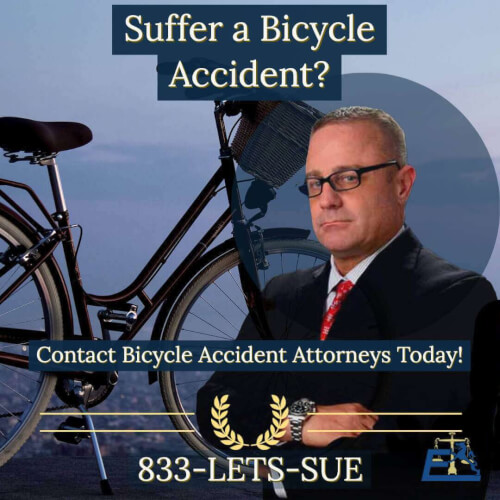 Ehline Law Firm Personal Injury Attorneys, APLC
3838 W. Carson Street, Ste 334
Torrance, CA 90503
torrance@ehlinelaw.com
(424) 999-PAIN → (424) 999-7246
Former U.S. Marine Trial Lawyer and Torrance, CA Personal Injury Firm. We Fight For Bicycle Collision Victims In Torrance
Distracted driving and blind spots would be a big problem for injured victims involved in bike accidents, even if they were protected with enough room in the bicycle lane. Bicycle accidents can happen instantly, and the process for bicycle accident victims to deal with them can be complex and incredibly slow. Having a professional bicycle accident lawyer can be beneficial as they have the expertise to handle car accident claims and can guide you through the legal process to ensure you receive fair compensation for cycling accidents. They can also help to gather evidence, negotiate with insurance companies, and represent you in court, if necessary, over a serious injury.
Our firm in Torrance is dedicated to providing our clients with traumatic brain injuries or a wrongful death lawsuit to obtain the best possible legal representation. We're made up of experienced lawyers committed to ensuring that you get the full force out of your case, even a motorcycle crash with disputed liability.
We take pride in being able to provide our customers with the best possible service. Unfortunately, inattentive drivers can still cause accidents when they run into cyclists. Bicycle riders are also more vulnerable when hit by a larger vehicle and need medical attention.
Although the driver of a car may escape without injury in a bicycle accident, the other individuals involved may suffer significant personal injuries and attendant medical costs or die. Legal help is needed to discuss legal options in these types of accidents to avoid such deaths and funeral costs to recover compensation.
At Ehline Law Firm, our superior Torrance bicycle lawyer will hold at-fault drivers and insurance companies accountable to the wounded Torrance, CA, bike rider. We may even have a claim against the City of Torrance or CalTrans for negligent maintenance, worsening an already poor road design. We offer personal injury protection experience to riders injured on bicycles and pedestrians throughout California.
Our best personal injury attorney fights aggressively for clients during settlement negotiations through court trials.
Fact, we aggressively advocate for fair compensation in every bicycle accident claim.
Our lead Torrance bicycle lawyer always considers clients' rights and best interests.
We'll sue everyone for financial compensation contributing to bike crashes that harm you or your South Bay family.
Contact our Torrance lawyers if you're involved in a bicyclist accident caused by a negligent driver or other parties like your workplace or CalTrans; we'll give you the services, attention, and assistance to pursue legal action. In pursuit of money damages, we'll use the skill and compassion necessary to meet any wounded bicyclist's individual case challenges through trial.
Free Consultation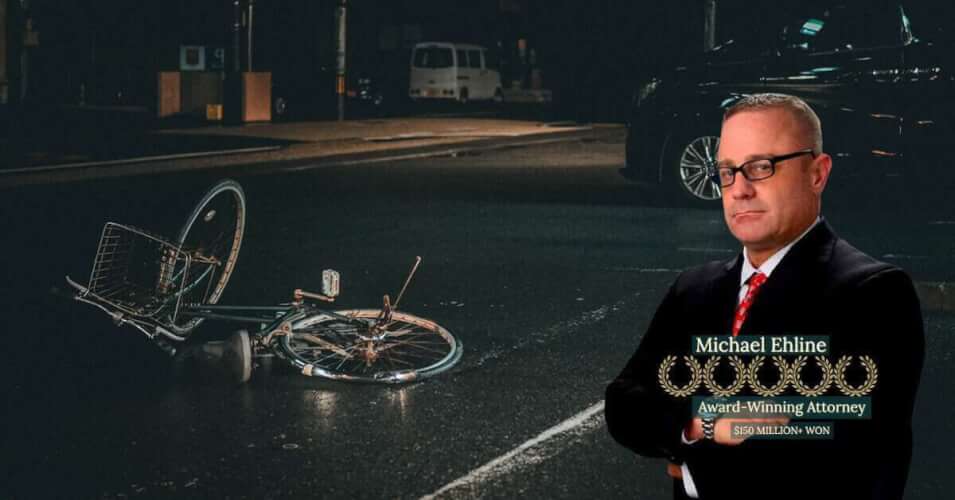 Why Should I Retain Your Trial Lawyers for My Torrance, California Bicycle Accidents?
In many cities, those who ride bikes on the streets are often treated as second-class citizens by other motorists. Ironically, this trend is even more true in Torrance than elsewhere.
The result is usually a crash. Suppose you or your family member were hurt when you called for advice from a Torrance bicycle accident attorney. But we don't stop there.
Our personal injury lawyers are committed to obtaining maximum compensation for clients with over 30 years of combined experience in personal injury cases.
Our local law office provides any plaintiff free initial consultations with a bicycle accident lawyer to answer questions about bicycle crashes 24/7.
Our local bicycle accident attorney can come to your home, hospital, or workplace to discuss your situation and describe your bicycle accident cases with any narratives.
We offer dozens of experienced attorneys and options of more than 20 convenient meeting places and California office locations.
We will seek eyewitness testimony and emergency room bills as evidence of your bicycle injuries.
Our careers remain dedicated to helping wounded negligence victims.
In addition, we'll help clients receive third-party and workers' compensation justice.
We know these practice areas and possess skills and results few lawyers will obtain on behalf of the wounded bicycle rider.
We are accessible to any injured bicyclist in L.A. County.
We take nothing unless we win your cycling crash on a contingency fee basis through settlement or a bicycle accident lawsuit.
Our exceptional legal team will cover everything you need about bicycles, bicycle laws, and transportation collision injuries. Call our Torrance bicycle accident lawyer today at (424) 999-7246.
The Superlawyers Rising Star Award was awarded multiple times to Michael Ehline from 2006-2015.
Newsweek Magazine awarded its "Premier Personal Injury Attorneys" award to Ehline Law Firm's attorneys in 2015.
CNN interviewed Michael Ehline about cruise ship law, and he was a guest on NBC discussing limousine law practice areas. Michael was also interviewed by Nancy Grace on CBS, discussing his expertise in California dog bite law.
Our lead Torrance bicycle accident lawyer can help with all types of bicycle crashes. Were you attacked by a dog riding a bike through the Torrance Beach, California, homeless community? Did you crash into a pile of human or comfort animal feces on the sidewalk or bike path?
Did an automobile driver with road rage strike you without wearing a bicycle helmet crossing a sidewalk? Did someone you care for suffer fatalities in a bicycle accident?
Our passion is providing legal representation for those in need after crashing into bicycle accidents. Suppose you recently suffered severe and painful injuries, expensive property damage, or the loss of a loved one in a bike accident. In that case, you'll need the right lawyers who won't take any fees upfront or offer up gimmicks to get your signature.
Otherwise, the at-fault driver's insurance company may use your naivety to take advantage of you or convince you to settle for an unfair amount (lowballing). Our Los Angeles accident injury attorneys have the power to protect any wounded person during bicycle accident insurance negotiations.
The best Torrance bicycle accident lawyer at our law offices will send a clear message to the judge, jury, and careless person's insurer. Educated Californians know our attorneys get fair compensation results for injured cyclists on their road to physical, emotional, and monetary recovery for their Torrance bicycle accidents. Let's start the liability investigation right away!
In most cases, medical bills mount after an accident. Parties in a serious collision need rehabilitation costs for their chronic pain symptoms, neck injuries, etc. We'll pursue alternative payments, and other damages, including money for lien doctors to cover you or a loved one upfront. Our national trial lawyers won't let any detail slip by or fail in the mission to cover the expenses and losses of struggling families. We will get you the compensation you deserve, or we take nothing.
PRESTIGIOUS LAWYERS
We'll pursue the maximum settlement amount using our vast resources. Our Southern California lawyers believe that serving others is the highest calling. We approach everything with empathy, professionalism, and tenacity because we know each person has a well-being worth restoring. Don't hesitate to call us before your yield your rights to proceed.
CUSTOMER FOCUSED
Promptly engaging with counsel is essential to your roadway injury claim. Don't delay getting legal representation, especially if you are in a medical facility. We're available 24/7 to discuss your matter expeditiously. That's our history of taking care of clients and dealing with legal responsibilities in the aftermath of a complicated case similar to yours.
EMERGENCY RESPONSE
Take the next steps today. Just pick up your phone to use our resources for high-quality settlements or lawsuits. When you need help, Ehline Law is the right firm for your needs. We have earned a five-star rating, an impeccable record handling claims, and tremendous goodwill throughout California. It is our pleasure to help.
STELLAR REVIEWS
Common Bicycle Accidents in Torrance, CA
Car Accident
Motorcycle Accident
Truck Accident
Pedestrian Accident
T-bone / Side Impact Crashes
Drunk Driver's General Negligence
Single Car Accident Claim
Sideswipe accident
Rear-end Collisions
Head-on Collision
Vehicle Rollover
Speeding Car Accidents.
All the negligent parties must be held liable for causing your bicycle accident injuries. Under California Vehicle Code Section 21201, the bicycle requirements for riders make clear that there must be functional brakes, properly sized handlebars at shoulder height, and compliance with helmet laws. Each city will have different regulations and bicycle laws dealing with bicycle riders.
Our Top Torrance bicycle accident attorney will use our many years of experience to help injured bicyclists or their loved ones with a Torrance bicycle accident injury claim against the city or other motorists. Hiring the right bicycle accident lawyer is so important.
You want to find the right legal team that is well-versed and experienced in plaintiff's matters with motor vehicles, compensation, and bicycle accidents. You must engage with a motor vehicle accident firm that truly holds the best interest of fallen bike riders at heart. Our law firm is here to help you get compensation!
Bicyclist Accident Injuries – Statistical Data
UNDERSTANDING YOUR BICYCLIST RIGHTS IN CALIFORNIA
One of Torrance's most common types of collisions remains the common, everyday bike accident. Despite wearing safety gear and riding in the same direction as traffic, bikers remain vulnerable to severe injuries. In Southern California, several factors contribute to the high number of bike fatalities and injuries. One of these is the warm weather, which encouraging more people to ride their bikes outside. Also, due to the region's large population, cyclists are often forced to share the road with cars.
The state encourages bicycles, and so does the local government. California's bicycle traffic has improved with the introduction of extra cycling lanes. Sadly, bike accidents continue to happen throughout Torrance. Bicycles are supposed to be protected with the same rights and obligations as car drivers. Bicyclists must also obey traffic signals and posted speeds to protect others.
National Highway Traffic Safety Administration?
Nationwide, 189 cyclists have died since 2016 in bicycle wrecks. The agency noted that in 2016 about 147 cyclist fatalities were reported in California. Florida had 138 fatalities, and Texas had 65 fatalities. (NHTSA)
California Office of Traffic Safety (OTS)?
In 2020, Torrance saw 15 bicycle accidents with two seriously injured or killed victims, making it 32 out of 61 similarly sized locales. Many of these victims were young kids or teenagers. (Source – OTS Website)
According to a recent MIT study, reckless drivers are reckless drivers are the most common risk causing bicycle accidents.
But bikers riding for work or recreation can be harmed by someone in many ways. The result of such carelessness could be lifelong trauma or death.
SWITRS Bicycle Statistics in Torrance, CA
OTS and the NHTSA don't cover local citations and accidents along freeways, as this is the purview of the CHP. So we included the CHP data for you from 2018-2020.
Total Bicycle Crashes in Torrance:
1,682 bike wrecks
Total Victims: 24 Killed & 2,384 Injured
State Highway: 543 (32.3%)
Pedestrian Crashes: 114 (6.8%)
Bike Crashes: 84 (5%)
Motorcycle Crashes: 125 (7.4%.).
Examples include:
Distractions: Death at the hands of distracted, inattentive car drivers (texting, playing with GPS or radio dials, etc.)
Poor Road Conditions:
Unsafe Lane Changes:
Reckless Driving:
Drugs/DUI: Less than a quarter of Americans killed in bicycle accidents were legally drunk in the past decade. However, it is still a considerable number. 26% of bicyclists killed had some blood alcohol content (BAC) level. Only 7% of children under age 18 were involved in alcohol-related collisions.
Wrong-way drivers: Wrong-way driving (a bicyclist riding against traffic moving in a different direction causes about 1/4 of bicycle wrecks.).
Safe Space: Car drivers failing to keep vehicle spaces far enough from the bike rider's lane, clipping one or more cyclists while driving
Swinging doors open: Opening car doors in front of a group of oncoming bikes.
Unsafe Turns: Automobiles and vehicles like motorcycles that make dangerous turns into a cyclist's path, and other careless mistakes
Negligent maintenance: Municipality maintenance issues (Dangerous intersections and failing responsibility to clean up road debris/repair potholes, broken, uneven pavement, and cracks in sidewalks/asphalt.).
Violations of various traffic laws by motorized vehicles tend to be the main reason our clients suffered injuries. Tell us about your case too!
Children Bicycle Riders?
Children riding bicycles remain at far greater risk of being involved in a bicycle collision. Little ones are harder for us to see compared to adults compared to adults.
Children have less skill and riding experience. This lack of talent makes it difficult for them to predict movement like an abrupt turn. Hence children don't always know when to take evasive action to avoid being injured in a bicycle crash.
Our top Torrance bicycle accident lawyer will take time to get to know the family and hear about how their children suffered after a bicycle accident.
Elderly Bicyclists And Wrongful Death?
Unfortunately, California roads see thousands seriously injured or killed in a bicycle accident yearly in Los Angeles County, CA—accidental deaths in the 45-64 age group account for a significant proportion of rider fatalities. So yes, age does play a factor in these matters.
In Los Angeles County in 2016, the number of fatal bike accidents was 3,904, with 934 injuries. All riders should exercise due care at all times to prevent bicycle collisions.
Common Injuries From Bicycle Crashes?
An impact with another motorist or pavement caused by a road hazard may cause varying injuries, from broken bones to death. Harm from a bicycle accident can range from paralysis, brain trauma, catastrophic head injuries, and skull and spinal cord injuries.
The Torrance, CA, bike collision attorneys at Ehline Law Firm specialize in catastrophic injuries caused by negligent actions.
We accept clients with all types of severe injuries in Los Angeles, including:
Serious bicycle wrecks can leave cyclists with a case of permanent and life-changing injuries. Survivors often live the rest of their lives in pain due to these mishaps. Coping with bike accidents can be difficult. Some injuries from a crash may not heal on their own, such as physical scars and paralysis. Serious injuries caused by bicycle accidents may include brain damage or contracture in the aftermath of the wreck.
Working with the right Torrance bicycle accident lawyers can help you fight for maximum compensation following your bicycle accident. This spirit means the Torrance bicycle accident lawyers at your law firm will see tangible and intangible damages (lost wages, medical expenses, pain, and suffering).
Injured bike riders can find out more with a free case review. Call us at (424) 999-7246, 24/7, for traffic accidents anywhere in LA County or the United States.
What Are Some Safe Southern California Bike Riding Tips?
Torrance bicycle lawyer, Michael Ehline, is not just a legal advocate. Michael regularly rides his mountain bike through the Redondo Beach bike path through Venice to Malibu Beach and Pacific Palisades, California.
Here are some bicycle accident lawyer tips from a lawyer who rides:
Be alert when cycling.
Carry information with your first name, last name, and emergency phone message contact.
Always wear a helmet.
At night use headlights that can be seen from at least 300 feet away on each side.
Install a red reflector visible from at least 500 feet away to help prevent bicycle accidents.
Equip your pedals on each side with white or yellow reflectors.
Film your ride with a GoPro-type camera.
How Do Bicycle Accident Trial Lawyers Prove Negligence?
The essential element of a personal injury claim in California is negligence, proven by evidence. In a bicycle accident claim, your bicycle accident lawyers must prove the at-fault party's acts of carelessness caused you or your loved one's bodily injuries, including pain and suffering. You may have grounds for a lawsuit, but what do you do next?
When it comes to finding the party accountable for a bicycle accident in LA, it is relatively easy for a well-trained bicycle accident lawyer. It would be best to have a skilled Torrance bike accident lawyer who can investigate your collision case and hold defendants financially responsible for your serious injuries.
The driver will be legally responsible in most cases, but other factors could have also contributed to your incident. For example, were bike lanes roped off, or did a pothole or a bicycle defect may cause a single-vehicle collision? Once your bicycle accident attorney identifies the correct defendant(s), they are experts at helping bicyclists prove fault.
Regardless of the cyclists needing help, or their circumstances, an injury from bike accidents will often be severe and life-altering. Our Torrance bicycle accident attorneys remain prepared to help you collect evidence and interview witnesses material to your case.
The advocate will know to order a copy of the police report and gather the history of incidents for your bicycle accident location and any driver involved.
Our most charismatic, award-winning Torrance bicycle accident lawyer can help you to build your case value against one or more defendants in a Torrance bicycle accident case.
Bicycle Crash Statute of Limitations?
In California, cyclists must file a claim for compensation within two years of sustaining riding injuries caused by others. But suppose the person filing wasn't mentally competent or unaware of their damage till later. In that case, the statute may extend the time frame for your Torrance bicycle accident lawyer team to sue.
Can Insurance Carriers Pay For Bicycle Accident Claims?
Insurance companies are typically not involved in most bike crash accidents, as bicyclists are not required by law to carry coverage for economic damages and other losses. You may have insurance that could partially cover your injuries, but the life limit may expire. It is difficult to recover wrongful driver coverage because it is meant for minor collisions. Seeking damages through a lawsuit can sometimes be one method for recovery from financial ruin.
What Should I Do After a Bike Crash?
Accidents are exactly that, accidents. They can occur to anyone, anywhere, at any time. But the steps you take after an accident are under your control. So you can make your after-accident adventure simpler and happier for you and your loved ones.
Why Personal Injury Lawyers Won't Help You Get Your Car Repaired
Personal injury law firms generally only help recover money for bodily injury – unfortunately, that does not include the body of your car.
Pursue a Personal Injury Case?
To pursue a personal injury settlement, there must be another party responsible for the accident who can personally, or more commonly through insurance, provide compensation. You must also have suffered damages from a physical injury or emotional trauma.
Is hiring a car accident lawyer necessary?
Do I need a bicycle lawyer? This is a common question once the dust settles. While it's not always necessary to hire a bicycle damage lawyer, having a personal injury law firm on your side that truly understands your case can be especially helpful if you are involved in a severe or complicated car wreck.
Whether you need a personal injury car accident lawyer, our bicycle lawyer can help you maximize your settlement so you can focus on recovering. A skilled bicycle accident lawyer from Ehline Law will minimize your document trail and time-wasting negotiations. We want to help you back right back on your bike! Don't go mad trying to find a lawyer. Just hire us to reclaim your life. With us, the being mad era is over.
How Much Does a Bicycle Accident Lawyer Cost through Ehline Law?
One of the most vital questions is: how much will my bicycle accident lawyer charge me? As noted above, our bicycle accident law firm works for clients on a contingency basis. In other words, you will pay nothing unless we win your case.
We don't make phony promises about lower fees than the industry standard. We don't falsely tell people or mislead people into thinking our fee will be at least 10% lower than the industry average. We don't tell clients their fees will go down or that they will waive costs when hidden charges make them go up.
What Does the PIP Process look like?
You can start learning about the personal injury protection (PIP) process by calling or filling out our website contact form. After, our cheerful, caring staff will swiftly reply to you and try and achieve detente about your case.
Our team will discuss your legal options after you tell us about your case. As noted, we will fully investigate and dig up the evidence so we can win handily. We will help you serve your car accident demand letter. We will start the litigation process if we can't get you a ton of cash.
How long does a car accident lawsuit take?
The average personal injury case in Torrance can be anywhere from several months to several years. The time to settle your unique case depends on many factors, including the parties, their personalities, injuries, and the response time of the defending side. That said, we immediately roll up our sleeves and begin building your case from day one. Our speedy and meticulous lawyers will take steps to expedite the time it takes for you to obtain a settlement or verdict.
What if I Was Partially Liable for Causing The Accident?
Even if you are partially at fault, you do not necessarily lose all rights to maximum compensation from those responsible. You can still recoup losses depending on the specifics of your car crash, your insurance policy, and state pure comparative negligence laws. What does a car accident lawyer do in such a case? Reach out to our proven team today, and we'll help you uncover the vital facts to win your personal injury action.
Children Bicycle Riders?
Children on bicycles are more vulnerable to collisions. Firstly, babies are more accessible in our eyes compared to adult children. Children lack skills in navigating. They lack a certain amount of talent and can't predict sudden moves. Therefore, children are often unaware of how to evade injury during a bicycle collision. The Torrance bicycle accident attorneys have taken the opportunity to learn how their children's injuries occurred.
Get A Free Consultation From A Torrance Bicycle Accident Lawyer
Torrance bicycle accident injury cases need the best lawyers. If the at-fault party's insurance company or government agency disputes liability, call an Ehline Law Firm attorney for help. We care a lot each step of the way to higher settlements and verdicts.
If you live in or around Torrance and suffer injuries, schedule a free consultation with our Southern California law office at (424) 999-7246. Call us to discuss your case or referral during your case evaluation with a bicycle accident lawyer of severe injuries today.
---
We proudly serve the following Torrance zip codes: 90501, 90502, 90503, 90504, 90505, 90506, 90507, 90508, 90509, 90510. Our best lawyers can even help injured victims in Greater Los Angeles County recover damages from Long Beach to Orange County locations like Santa Ana to San Juan Capistrano.
$150,000,000+ RETRIEVED FOR WOUNDED CLIENTS
SINCE 2005 OVER 3000+ CLIENTS
CONTINGENCY FEE BASIS
CLIENTS TRUST US!
WE HAVE OVER 15 CALIFORNIA LOCATIONS!
24-HOUR PERSONAL INJURY LAWYER
CLIENT-FOCUSED 360° CONCIERGE SERVICE
PLUS 5-STAR-HOSPITALITY.
Bicycle Law Video Transcript
"Hi I'm Mike Ehline of Ehline Law Firm Personal Injury Attorneys, APLC. I'm an attorney as well as a bicycle rider. They very first recorded bicycle accident is thought to have been a collision in 1842 when a car hit a bicycle. Well, things haven't changed much since then. Children and non helmeted drivers in large cities like Los Angeles, especially at night. I ride at least twice, a week and I've witnessed several accidents within just a few hundred feet of my own home. Cities like Marina del Rey are especially dangerous due to population increase and the rerouting of the SR 90 if you suffered a bicycle injury contact me now at 833 LETS-SUE. Don't leave money damages on the table. Hire an attorney who's also a bicycle rider, and who understands your needs. At Ehline Law Firm, we make it happen. You're not just a file with us, you're also our friend."
Michael Ehline is an inactive U.S. Marine and world-famous legal historian. Michael helped draft the Cruise Ship Safety Act and has won some of U.S. history's largest motorcycle accident settlements. Together with his legal team, Michael and the Ehline Law Firm collect damages on behalf of clients.
We pride ourselves on being available to answer your most pressing and difficult questions 24/7. We are proud sponsors of the Paul Ehline Memorial Motorcycle Ride and a Service Disabled Veteran Operated Business. (SDVOB.) We are ready to fight.