Ehline Law Firm Personal Injury Attorneys, APLC (Torrance)
3961 CA-1
Torrance, CA 90505
(424) 999-7246
Email: torrance@ehlinelaw.com
Local Torrance Wrongful Death Attorney Legal Assistance.
Did someone you care about or love, like your child, parent, a civil partner, man, or wife, pass away due to another's negligence or recklessness?  Although nothing can undo such an appalling tragedy to a widow or widower, grandparents or offspring, or another survivor, it is sometimes possible to recover reparations for various tangible and intangible associated expenses and losses. For example, you may be entitled to recover things like burial/funeral costs, loss of consortium for things like love and affection, your pain, and your suffering.
You may even be able to collect money for services a close deceased once provided you, and even other damages. Our Torrance wrongful death lawyers can deal with the logistics of your personal injury claim.
Contents:
Moreover, during the claims process, our people fight the insurance company to help victims achieve the achievable uppermost settlement value. Our firm maintains the resources and experience, knowledge, and know-how to battle even the wealthiest, largest insurers.
Most of all, our employees possess and employ the most potent strategies during every transaction phase. Last, our powerful, decorated legal warriors will refuse to settle your case for anything lower than the warranted amount. For a free, no-obligation telephonic consultation, call us right now at 1-424-999-P-A-I-N.
Hello, and welcome to Ehline Law Firm Personal Injury Attorneys, APLC Torrance. I am attorney Michael Ehline and founder of our California wrongful death law firm. "After being in a rollover accident myself, and being, I realized there had to be a better way. Finding a car accident attorney near me with basic competence was no easy task. Sady, to be more "inclusive," the California Bar recently lowered testing score standards. So don't expect it to get easier to hire a lawyer who gets merit-based results. But we are here now until we die off. That is why our
wrongful death lawyers
don't eat unless they place customer service at the forefront."
Michael Ehline announces the opening of our brand new location in Torrance. Call 424-999-PAIN to learn more.
Video Transcript. "Hi, I'm attorney Michael Ehline with law firm announcing the grand opening of our new location at 3961 Pacific Coast Highway in Torrance, California. We specialize in all types of car, truck, bus, and motorcycle accidents. We've been featured in Leatherneck magazine, The Daily Breeze, and Hollywood Weekly Magazine. And we have recovered millions of dollars in personal injury verdicts and settlements, and we're here to help you 24 hours a day. You can reach out to me at four two, four nine, nine pain right now for a free consultation. [Music]"
3961 CA-1
Torrance, CA 90505
(424) 999-7246
View The Clickable Local Map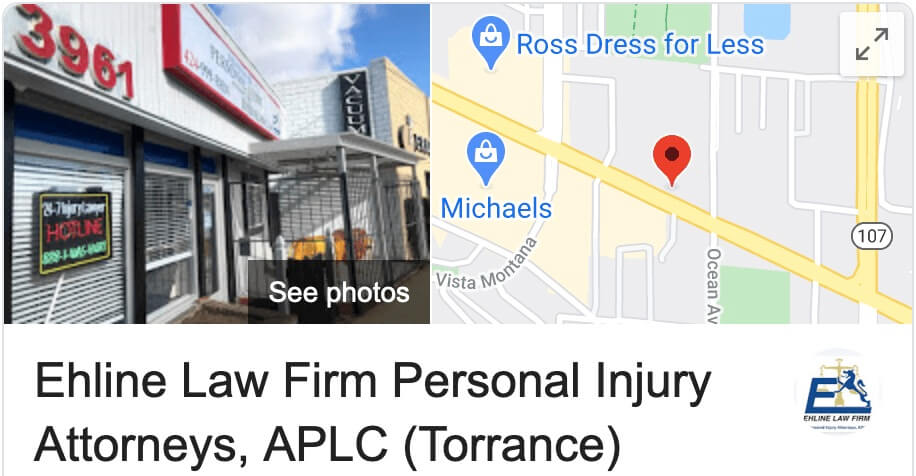 Our winning results for Torrance customers speak for themselves. Media and attorney rating sites agree Ehline Law Firm is a cut above according to Newsweek Magazine, Los Angeles Times, Personal Injury Warriors International, Leatherneck Magazine, and more. Below we will learn more about Torrance, negligence law, and how our attorneys get down to business, tailoring your case for a legal victory in the Torrance locale.
Convenient Torrance Location Near You!
Get Help Now for Your Torrance Negligent Killing Case At A Law Office Near You!
Was someone you know seriously injured or killed in the Torrance, CA geographical area?

Are you looking to enlist the help of a trustworthy, credentialed, yet aggressive injury lawyer in Torrance?

And are you tired of dealing with narcissists and insurance companies in your location?

If so, dial (424) 999-PAIN.
How Does The Experienced Ehline Law Firm Torrance, CA Handle Wrongful Death Cases?
Below we will talk about the types of cases we take. But first, let's listen to what most clients are concerned about. For example, "how much money can I get for my case?" is probably the most commonly asked client question. But each wrongful death case is unique, so it remains essential to gather evidence early on and lock down facts.
There is simply no way to calculate your case's value as a survivor until your lawyer gathers up proof of losses. For example, did you perceive the killing while it was taking place? If so, you may have a direct action for negligent and possibly intentional infliction of emotional distress, not just for the wrongful death. So there's a lot you need to tell us. And we are among the elite attorneys who want to listen and hold your hand through this delicate and difficult process.
Don't Let Pop Culture Choose Your "Famous" Wrongful Death Lawyer – Use Common Sense.
Sure, it's trendy to hire someone from a billboard, T.V. commercial, or radio show. But what are the lawyer's qualifications besides spending money that could be used to fund a smaller caseload and a larger pay yield? Does the person using their famous name in advertising even have a law license in California, or are they just cherry-picking the big-dollar cases and referring the others to a less experienced lawyer who works for cheap?
Is the lawyer even alive, or is it just a national brand with no local roots in the community nearby?
Good luck knowing what to do unless your lawyer is connected to the local courts, local bar, and local legal service providers. Moreover, if your lawyers spend all their money on commercials, where does that leave you? At Ehline Law Firm Personal Injury Attorneys, APLC, we have the bankroll and legal skills that fit your particular situation and complexity level.  At the world-famous Ehline Law Firm Personal Injury Attorneys, APLC, we have faithfully and zealously represented personal injury matters for thousands of damaged plaintiffs.
We have done so in all types of tort law-related matters, especially in brain injury and wrongful death law cases. Use some common sense. Who do you want to represent you?
Don't Be A Guiney Pig – Get A "Cool Under Fire" Torrance Wrongful Death Attorney With Veteran Scars.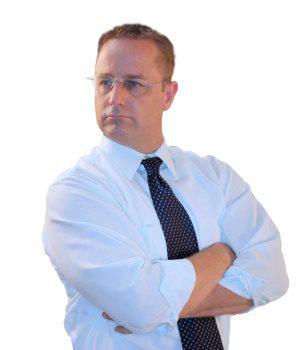 Just like prizefighters, we litigators learn and are steeled by our mistakes. Because of this, we bear the memorable and mentally anchored scars of har fought losses and wins during the learning curve of practicing law. Because we already made the mistakes of newly minted lawyers long ago, we have advanced into veteran status. So we can anticipate and dodge defense tactics or other related disputes before they foul up your chances of a clean win. Moreover, our negligence law attorneys will spot potential weaknesses in your claim.
Because of this experience-based intuition, remain able to take the necessary steps to evade and outflank the defense attorneys and insurance companies trying to force an unfair insurance release to you for signature. Most of all, we have the coolest, smartest, and highest-rated accident attorneys in your area of the South Bay.
So we fight hard to ensure your matter has a strong legal foundation. Only then do our highly awarded and competent lawyers begin the settlement negotiations process.
Contrast this with one of the many large firms from the back east coming here using their large brand to get your case. First of all, the law is not fast food. Second, the big brand attorneys are likely to hire a less experienced lawyer out of law school who knows little. And since the lawyer you see on the billboard or website may not even be licensed in California, he is not the lawyer you think you are retaining.
Don't be a Guiney pig for some huge, out-of-state money-making operation just now open for business in Torrance City. No way! Hire the calm, collected, personable, and cool pros at Ehline Law instead.
What Types of Torrance Wrongful Death Cases Do You Take?
Below are just a few of the many kinds of wrongful death cases we handle in the Torrance, California locale:
Types of wrongful death claim that our Torrance negligence lawyers handle include:
Pedestrian Accidents.
Passenger Car Accidents.
Bicyclist Riding Accidents.
Motorbike Rider Accidents.
Delivery Vehicle Accidents.
Commercial Trucking Accidents.
Turo and Rental Vehicle Accidents.
Vespa and Scooter Ride Accidents.
Uber and Lyft Ridesharing Accidents.
Commercial and Private Bus Accidents.
Train Occupant and Passerby Accidents.
Aircraft (Helicopter, Ultralight, Small Craft) Accidents.
Boating (Cruise ship and Jones Act Claims) Accidents.
Premises Liability Claims resulting in death (Slip, Trip, and Fall at Del Amo Fashion Center?)
What Are Some Other Notorious Aspects Of Wrongful Death Cases Influencing The Potential Payout?
There are many species of factors affecting the financial award ultimately awarded in a wrongful death case. Although all life is priceless, courts require death victims to place a monetary figure on a person's life using complicated formulas and expensive expert witnesses. But no calculation remains perfect, and there is no set standard since every case is unique like you.
As noted above, you need to hire an attorney who knows the accepted methods of wrongful death damages calculation and the case law and procedural rules to prove the plaintiff's burden and garner the largest settlement agreement or jury award. 
Below are just a few factors that might affect the settlement calculations:
The Decedent's Age and Hardiness: So this is often a fine line in calculating damages. For example, if the dead person was young and healthy, they probably looked at a long life. And that makes you think a larger settlement would be paid for a healthy young person. But what if the decedent worked at McDonald's from hot french fry oil burns, had two kids, and was not in college. Compare that person to an older, unhealthy alcoholic with liver cirrhosis, which was run over by a big rig truck. Although the trucking company has a limited insurance policy, and McDonald's may be self-insured, the older man's case may be worth more even though the young person could have provided more years of love and care to the children or her parents. But it's logical to assume the older professional had more income-earning potential to provide necessary services and care for their family over their lifetimes. So it's not always a black and white question.
How would the victim have turned out in life had their life not been taken early? As noted above, status in life affects the economic damages portion of your case. However, a physician working 18 hours a day probably did not give the family much love and affection than a fast-food worker with their kids lot. And although the fast-food worker may have a decent loss of consortium/pain and suffering award for their survivors, it could also be seen as though the surgeon was showing love by sacrificing his life with education, licensing, and working hard to provide a better life for you! Most of all, now the survivor, often a stay-at-home mom with kids, faces homelessness due to a lack of paycheck income her husband brought in to pay bills. She will quickly burn through her savings and lose everything. She could even lose her kids to child protective services with all the stress of losing her man. So there is always the question of whether a young person would have turned out like the surgeon or the fast-food worker—the more lifetime earnings, the higher your wrongful death damages award. The mom and kids are entitled to their lifestyle, and we make the defendants pay. Because of this, your Torrance wrongful death lawyer and the defendant, or their insurance company will consider whether the young person was in college, arrest records, social media shares, and comments, what their grades were, and other factors like the family's ability to send their kids to better schools, etc. Insurers will punch all of this into their computer and typically want to meet the survivors at a deposition or a mediation to see if they have what we trial lawyers call "jury appeal." So yes, it is important to hire a personal injury lawyer pro well before settlement negotiations begin. To recap, how the victim would have turned out can significantly influence whether your case results in more windfall than a strategic defeat. Only the best lawyers know how to put on a good cause.
The Vocational and Educational Trajectory of the Dead Person: As noted above, determining lifetime earning power directly relates to a person's expected vocational or educational achievements over their lifetime had they lived. Ehline would hire experts like economists and life care planners, for example, to come up with reasonable scientific formulas that include the expected cost of living adjustments. The jury or adjuster will weigh this evidence against the defense experts. The idea is to overwhelm the other side with a better workup and place them on their heels. Failure to do so means an average result, to a total loss for the survivors. Ehline Law works hard by listening, using what we learn, and tipping the scales in your favor!
The Decedent's Likely Career Benchmarks: Had the deceased lived, what benchmarks of success were to have been reasonably anticipated, benefitting those left behind? Here, your well-trained honed wrongful death lawyer will gather the evidence and look at the career benchmarks of a decedent in a similar life circumstance to come up with a range of likely career paths, such as type of profession, raises, and earning capacity. As noted above, the plaintiffs' likeability, truthfulness, and demeanor at depositions, what the experts say, and more are all potentially powerful aspects in helping you obtain the most money for your tragic loss. Had the decedent lived, what would they have brought home? That is the question that must be answered.
Predictable Retirement Grants: Your lawyer's experts will use formulas that include anticipated retirement contributions the decedent would have paid. Again, these things must be done with care and a sixth sense. A truly great lawyer wants to settle during the settlement negotiations, not on the courthouse steps. A grieving wrongful death victim should not be unnecessarily forced to re-live a close loved one's death.
Cost of Living and Inflation: As noted above, we have legislation requiring minimum wage increases that force prices up for everyone else. Because of this, the value of currency weakens over periods of time. For example, a dollar will get you what a dime could have purchased in 1980. Because of this, your wrongful death lawyer will need economic work up for living costs increases before attempting settlement discussions. All of this requires patience and finesse. There are a lot of moving parts to California wrongful death cases.
Are Punitive Damages Merited Under the Circumstances?: As noted above, sometimes a person may have been killed intentionally, such as during a murder with malice or oppressive acts. But it could be a company like Round-Up that allegedly exposed people to dangerous chemicals and fraudulently covered it up, causing Non-Hodgkins Lymphoma. In that case, the survivors may have a first part claim if they perceived this while it occurred. They might be able to file a survivor's action to recover what the decedent would have gotten for some of their personal claims. So in these limited cases, it might remain possible to win a punitive damages award in your case. The bottom line is that unrepresented or poorly represented wrongful death victims will often overlook potential bargaining chips that can lead to a gargantuan payout for a Torrance wrongful death. Most of all, desperate victims face bankruptcy who gives in and signs the first settlement offer. And this is why it remains so vital to retain a top-rated injury attorney nearby to keep you mentally afloat while you struggle to stay alive during the pendency of the case.
Our Torrance wrongful death attorneys will seek out all potentially recoverable monetary damages before, during, and even after the settlement negotiations. Call 1-424-999-P-A-I-N to talk to a wrongful death lawyer in Torrance, California now! Our talented, well-heeled staff are great listeners. We want you to know our ears and hearts are open to your situation. Let us know how you wish to proceed, and let us strike while the iron is hot! You grieve while we fight!
Our job is about helping the injured, and surviving family members get back on their feet and get them back into the driver's seat. Let us fight for the compensation you need to move on in a positive direction with your life.
Last, there is no wait and 24-hour service, and a free legal consultation with a no recovery, no fee promise remains just a simple, easy phone call away.