If we don't win, you don't pay.
Speak to the Attorney.
Born to serve.
633 W 5th Street #2890
Los Angeles, CA 90071
(213) 596-9642.
Date Modified: June 11, 2023
We often hear about police officers arresting, injuring, or killing innocent people simply because they were in the wrong location at the wrong time. Let's see what a wrongful death lawyer has to say.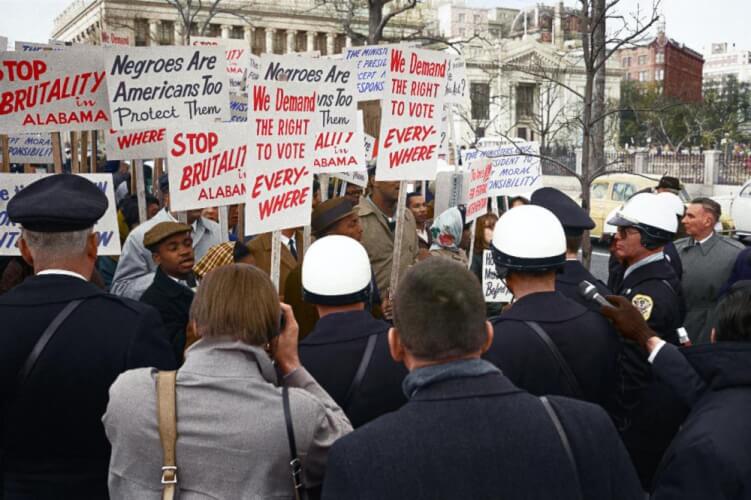 Can You File a Wrongful Death Lawsuit Against Police?
Proving A Police Abuse Case is no piece of cake. Our police departments must adhere to a code of conduct and avoid violating civil rights. If they fail to act accordingly, their state agency may be held accountable for any harm.
According to the Washington Post, there have been 45 police shootings in California since April 2017. Whether it was a high-speed chase, a situation of mistaken identity, or simply because the police officer thought they could get away with it, our friendly and charismatic Los Angeles experienced wrongful death attorney can aggressively pursue compensation for your injuries.
Ehline Law Firm's police misconduct attorneys have decades of expertise representing individuals in Los Angeles who got wounded by men and women in uniform who have no duty to protect individuals under the U.S. Constitution. You heard right; police have a responsibility to protect the government. The only way the police can be sued is if they assume a duty to protect you in the heat of the moment or under the court system. Also, police can only be sued if they violate your civil rights.
What Types of Police Brutality Wrongful Death Claims does our Personal Injury Attorney Handle?
While many law firms avoid this type of wrongful death lawsuit, our experienced attorneys feel that no one is immune from responsibility when an innocent individual gets wrongfully injured.
During our years of expertise, we've witnessed charges of police brutality, misconduct, and excessive force involving:
An illegal search
False imprisonment
False arrests
Excessive force
Falsifying evidence
Inappropriate utilization of police dogs
Using tasers unnecessarily
When unfair police misconduct leaves you, a family member, or a loved one badly or fatally injured, our experienced Southern California legal professionals have the knowledge and determination to aggressively seek compensation from local, state, and federal law enforcement officials.
The limitations and requirements that apply to these types of police misconduct cases can make them extremely difficult to pursue. Victims of wrongful death cases involving police officers can trust that their wrongful deaths are getting handled with complete dedication to a positive resolution because of our law firm's proven track record.
Can I File a Civil Lawsuit if a Victim Died in Police Custody?
Surviving family members may file a wrongful death suit if a loved one dies while in police custody – whether in a jail, detention center, or while getting transported.
Nobody has the right to get rejected treatment or medical care, and no one has the right to get denied health care in a timely way.
Your loved one is certainly entitled to treatment for drug and alcohol withdrawal, medical issues, and injuries sustained by other prisoners or jail guards.
How Can our Police Brutality Attorneys Help You with Your Wrongful Death Claim?
Our trial lawyers can assist you in filing a wrongful death suit if the victim becomes sick or wounded while in custody and die as a consequence of the refusal of treatment or due to someone else's negligence.
Schedule a Free Consultation for Legal Advice Today!
Our attorneys commit to thoroughly examining allegations of Los Angeles police misconduct, assembling strong evidence, and addressing various circumstances, including:
Any denial claims of due process or illegal seizure and search related to this
Arrests that violate the right to free speech and association guaranteed by the Constitution
Police, sheriffs, and other officers who maintain that their actions were essential and needed to defend themselves and the public
They are exposing collaboration or coverups to conceal evidence of a false arrest or other wrongdoing.
The Los Angeles Police Department swears to protect and serve the people. It's time to hold law enforcement officers accountable when they misuse their power on the job and use it to hurt or even kill individuals.
The attorneys at Ehline Law Firm fight for your rights when the police act with deadly force and take matters into their own hands.
Don't be afraid to seek justice if you or a loved one has been unlawfully wounded or abused by a police officer in Los Angeles.
Trust the experienced California police misconduct attorneys at Ehline Law Firm to give you the advice and representation you need to take legal action.
We listen to your experience and provide you with an assessment of your legal options regarding your specific wrongful death case. Call (213) 596-9642 or fill out our online contact form for a free initial consultation.
Michael Ehline is an inactive U.S. Marine and world-famous legal historian. Michael helped draft the Cruise Ship Safety Act and has won some of U.S. history's largest motorcycle accident settlements. Together with his legal team, Michael and the Ehline Law Firm collect damages on behalf of clients.
We pride ourselves on being available to answer your most pressing and difficult questions 24/7. We are proud sponsors of the Paul Ehline Memorial Motorcycle Ride and a Service Disabled Veteran Operated Business. (SDVOB.) We are ready to fight.