If we don't win, you don't pay.
Speak to the Attorney.
Born to serve.
633 W 5th Street #2890
Los Angeles, CA 90071
(213) 596-9642.
Date Modified: August 18, 2023
Personal injury cases in California's Central Valley agricultural area often involve harvesting machines and farm equipment.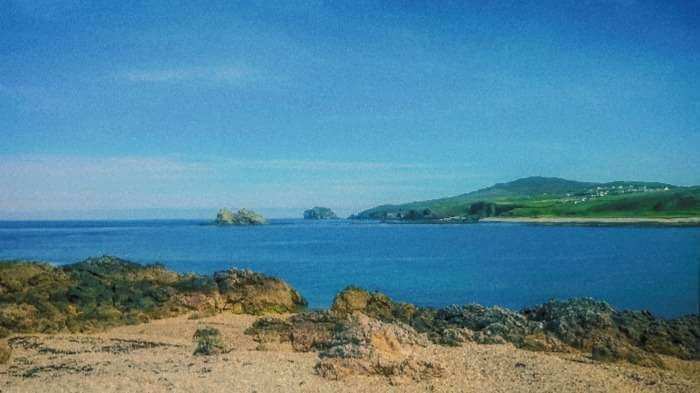 Kings County, CA Accident?
These cases can be quite tricky for victims to navigate in any city. Nevertheless, your licensed personal injury attorneys must be ready to handle any legal issues that may arise. They must do everything possible to ensure their clients get the monetary compensation they deserve.
After all, the negligent party will have retained the services of an insurance defense lawyer who uses every sneaky, underhanded trick in the book the law allow. Their goal is to have claims made by injured parties thrown out of court or negated by a jury.
How do you know that you have the very best on your side after your accident? You do so by hiring a top-tier personal injury lawyer from Ehline Law Firm. Schedule a free consultation with a civil law plaintiff's lawyer by calling (833) LETS-SUE. Get proven results and years of experience on your side.
What Kinds of Cases Does a Kings County CA Personal Injury Attorney Take?
As you contemplate making arrangements for your free consultation with your Kings County personal injury lawyer, you may wonder what kind of cases we handle. After all, you want to determine if you choose the right law firm to protect your rights.
Some of the cases taken include those focused on:
Medical malpractice
Pedestrian accident
Truck accident
Bus accident
Slip and fall
Wherever negligence is present that causes an innocent person to sustain injuries, Ehline Law Firm is here to fight to ensure that your claim ends with you getting the settlement you deserve.
During your free consultation, we can discuss the action plan and how we can use the experience we've gained during the tenure of our practice to see that justice is served and that the law serves you as intended.
Personal Injury Law Doesn't Require Insurance Companies to Play Fair
During your free consultation, we will speak about the battle of law with the insurance company representing the party that displayed negligence. Before the matter goes before a California court, you'll find that many legal issues and concerns will arise. The insurance company that is supposed to care about you and your injuries will do everything possible to prevent your attorney from getting justice for you in the form of full and fair financial compensation.
A part of the free consultation is learning to understand all parameters of your case. There, you will learn precisely how we can use the nuances of California law to secure compensation on your behalf for the effects of your accident. Our practice demands that we do this for all claims our lawyers handle in Kings County, California, no win, no fee.
What Kinds of Damages Can Personal Injury Lawyer in Kings County Help You to Recover?
Your free consultation is also meant to help your attorney understand what kind of damages should be sought before the court and during the trial if it comes to that. Depending on the extent of your injuries and the circumstances surrounding the accident, economic and non-economic damages may be a part of the settlement we seek under California law.
Economic Damages
The law in Kings County allows for damages to be sought before and during court proceedings that are based on financially identifiable cost centers. Our practice requires us to identify the areas of law that a lawyer can use to secure this kind of compensation for you.
Lost Wages
Lost wages, as the name implies, speak to the extent to which the negligence displayed by the other party has caused you to lose out on your income. You will likely get questions during your free consultation surrounding changes in your earning potential following your injuries.
Your Kings County personal injury lawyer will be attempting to ensure that earnings already lost and those lost in the future are accounted for. Whether it be medical malpractice, a car accident, a slip and fall matter, etc., Ehline Law Firm is dedicated to ensuring that the full extent of personal injury law is used to substitute your earnings.
medical expenses
Technically, medical malpractice can also result in medical expenses, as can other accident types. A Kings County personal injury lawyer will use the free consultation to ascertain what kind of medical costs you had to deal with because of your injuries.
That's because claims supported by this information and documentation to support it are more likely to be honored by California personal injury law in the form of a fair settlement.
property damage
Some personal injury cases also include a property damage element, which an attorney must be able to provide a valuation for if you are to be adequately compensated under the law.
Your free consultation will also be used to understand what kind of damage you may have incurred under this umbrella.
Non-economic Damages
Personal injury law in Kings County also allows attorneys to seek non-economic damages. During our years of practice, we have noted many cases in which a personal injury matter causes a dip in the quality of life of a victim.
One of our duties at Ehline Law is to ensure that the lawyer you're assigned understands how your life has changed because of the ordeal. The said lawyer will also be responsible for evaluating this discomfort and assigning a financial value to it, which will be sought as a part of your claim and in the court of law if the matter escalates to trial.
pain and suffering
You may get queries during your free consultation about the extent to which you suffer from physical pain and mental anguish because of the events surrounding your accident.
Good personal injury lawyers will attempt to use this information before and during court proceedings to see that the negligent party is made to compensate you properly.
loss of consortium
A spouse of an accident victim in a personal injury case may seek this kind of damage. When you get married, it is a contract under the law as much as it is an expression of love.
It requires both parties to fulfill various duties, including those of intimacy. If an accident renders a victim unable to do so, then the person's spouse can submit this kind of claim under personal injury law.
wrongful death
A personal injury lawyer may also be required to handle a wrongful death suit. In this case, a loved one of the victim, who is now deceased because of the accident, will file the claim instead.
Adept personal injury lawyers must also be able to ascertain the extent to which an economic damage component may be present too. As a surviving family member, your free consultation may involve questions about the extent to which the person you lost was the breadwinner.
In this case, you would be entitled to compensation in the form of a replacement for the earnings that would've been lost because of the untimely death.
punitive damages
Sometimes, attorneys may find that there was malice or intent behind an accident on the part of the negligent party. Once your lawyer realizes this, it means punitive damages will likely factor into the settlement being sought.
What Kinds of Injuries Are Typically Present in a Kings County Personal Injury Case?
Your free consultation will also provide your attorney with some clarity on the extent of the injuries you suffered from the ordeal. Some of the common injuries your lawyer will likely have dealt with are covered below.
Head Injuries
These may include blunt force trauma or sudden violent shakes of the brain that can have temporary or permanent effects. The medical report from your treatment will help your attorney here.
Broken Bones
Bones may become fractured or broken, depending on the kind of accident that occurred.
Lost Limbs
Arms and legs may be lost during the accident too, which attorneys would be required to factor into the attempt at getting compensation on your behalf.
Spinal Injuries
Your spine may have been damaged or broken. The extent of the injury could mean temporary or permanent paralysis and even a wrongful death.
Lacerations and Road Rash
Cuts and bruises fall under this category, as does road rash (think motorcyclist wrecks from skidding along asphalt), which shows up when your skin is dragged along rough surfaces with broken glass, gravel, rocks, and asphalt.
California Is a Pure Comparative Fault State
Attorneys must work within the confines of this piece of legislation. During your free consultation, it's essential to let your lawyer know if you had any part to play in the accident.
While this law means that your attorney must seek damages through the negligent party's insurance company, it also means your settlement will be reduced by the percentage of fault you bear.
What Should You Look for in a Kings County Personal Injury Law Firm?
Relevant Experience
Your lawyer should have had prior experience in cases that bear similarities to yours.
Rapport
Evaluate the chemistry and comfort you feel when discussing your case with a personal injury lawyer. Only commit when you feel assured.
Action Plan
A good lawyer can communicate a potential action plan based on your initial insights. Pay attention to this.
How Do Kings County Personal Injury Lawyers Help You?
Insurance Company Communication
An excellent personal injury lawyer knows how to navigate negotiations and communication with insurance companies, who will use many tactics to ensure you aren't compensated. Our years of experience will level the playing field for people seeking optimum results.
Case Building
Before the matter is submitted, a strong case needs to be put together. Your lawyer will ask the relevant questions and explore the appropriate avenues to ensure this is the case.
Understanding of the Law and the Ability to Navigate Legal Issues
There's a reason why attorneys at Ehline Law maintain good standing with the relevant bar association. Through resources and investigation, the team has gained the ability to expertly navigate complicated legal matters based on prior knowledge.
Trial Representation
If needed, your lawyer will provide representation in court and keep working with people in any related practice areas, including product liability or estate planning in a wrongful death action. This is one of the many ways we ensure your case is handled properly for your given situation. Want us to handle your case at no charge unless we win? Choose wisely.
Schedule a Free Consultation with a Highly Rated Personal Injury Lawyer In Kings County, CA
Since we take personal injury cases on a contingency basis, there are no fees unless you win. At that point, the fees are calculated as a percentage of your winnings. We will attentively listen to your story, review documents, and help explain the process of forming an attorney-client relationship.
Take advantage of this opportunity. We recommend you contact lawyers with a proven record of winning millions for thousands of PI claims. Reach out to Ehline Law for free legal advice at (833) LETS-SUE to set up your free consultation with an experienced Kings County, CA, accident-injury attorney today! Feel free to use our convenient online contact form if you can't pick up the phone.
Michael Ehline is an inactive U.S. Marine and world-famous legal historian. Michael helped draft the Cruise Ship Safety Act and has won some of U.S. history's largest motorcycle accident settlements. Together with his legal team, Michael and the Ehline Law Firm collect damages on behalf of clients.
We pride ourselves on being available to answer your most pressing and difficult questions 24/7. We are proud sponsors of the Paul Ehline Memorial Motorcycle Ride and a Service Disabled Veteran Operated Business. (SDVOB.) We are ready to fight.