If we don't win, you don't pay.
Speak to the Attorney.
Born to serve.
633 W 5th Street #2890
Los Angeles, CA 90071
(213) 596-9642.
2323 S. Voss Rd, Suite 244
Houston, TX 77057
(832) 592-1260.
Date Modified: June 13, 2023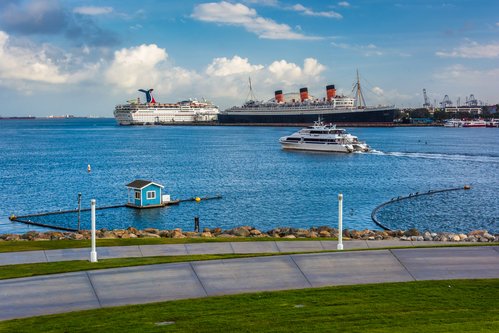 On a cruise vacation, you expect to relax and take your mind off things by partaking in shore excursion activities.
Injured on Your Vacation? You Need Our Help
But that's not possible after suffering from a cruise ship injury. Hundreds or thousands of miles away from home, getting involved in a cruise ship accident in a foreign land can be terrifying. However, that is the least of any traveler's concerns as the resulting litigation is one of the most complex. For example, the onshore business may claim you signed a waiver and try to escape paying owed benefits after what happened.
In an unfortunate incident, the cruise line company expects injured victims to pursue legal action against the shore excursion operators. It will never offer a settlement unless you have the right lawyer. Usually, these operators, even Celebrity Cruises, do not have sufficient ties with the United States to pursue legal action even though it's connected with vacations they bargained for with the participating travel service. (It could be a Miami, Florida travel agency, or person in the Bahamas, or someone in Europe who sold you cruise options like a glass bottom taxi boat encounters to see dolphins in the wild while relaxing. You may have bought a plan that included other new things like a history lesson on a guided tour ashore on a tropical island, etc.)
Fortunately, the Ehline Law Firm injury attorneys and our California cruise ship attorneys have the necessary experience and resources to establish jurisdiction over cruise lines and excursion operators and make them pay a proper settlement. We have helped protect many passengers who set sail and navigate these rivers of legal deceit after the pain and excitement of suffering serious injuries.
What if you trip, slip, fall, and break your arm in a foreign country? Will the ship leave without you? Who pays for your loved one languishing in the hospital? Without the right lawyer, how will these tired victims reject a lowball settlement and file a lawsuit and win their suit on behalf of their families? Was your family or loved one left stranded and alone by the party at blame while visiting a foreign port? We can assist you in dealing with the generally obnoxious and unhelpful cruisers attempting to escape paying what you deserve as a fair settlement for your claims!
Cruise Lines and Cruise Ship Passengers: Accident Statistics
Since no government organization like the FAA exists to investigate accidents on cruise ships, the data available about injured passengers and medical care received is often inaccurate about people injured on a cruise. Courts don't keep statistics about high seas accidents either, so there is a limit to info about violations of regulations and other data and no database to find incident reports online.
Even with the inaccuracies, here are some reported grim cruise ship accident statistics:
According to some sources, there are over 200 deaths on cruise ships yearly.
Since 2005, there have been 448 major cruise accidents.
Besides accidents resulting in injuries, in 2013, the Carnival Triumph from the Carnival cruise line suffered from an engine fire, resulting in unsanitary conditions as toilets and showers stopped working.
Between 2000 and 2019, 623 people died during cruise trips.
Accidents During Shore Excursions
Some cruise ship excursion activities include snorkeling, rock climbing, hiking, tour boats, riding horses, zip lining, riding a jet ski, shopping, and many other beach-related activities. Although the idea of getting involved in fun activities on the shore of another city or country sounds exciting, it has its risks, like inclement weather, and there is a possibility of other injuries during activities and different excursions involving transported passengers cruising internationally.
There is also a general misconception that it will be safe since many cruise lines promote these excursion activities. However, that is not the case. Accidents can occur at any time, regardless of where you are.
Our California cruise ship shore excursion attorneys have already represented many accident victims injured on or during cruise ship excursions, successfully recovering compensation for their damages.
Cruise Ship Shore Excursion Injuries
Different injuries can occur during excursions, varying depending on cruise ship accidents. Besides food poisoning, here is a list of common accidents most people see in the news.
Dock Accidents
When a cruise ship fails to follow proper docking procedures, it can result in injuries to the many cruise passengers getting on and off the boat. These injuries can vary from broken bones from fall accidents to suffocation from near-drowning accidents from a tour bus accident, head injuries, neck injuries, and even death from drowning. We help clients contact the cruise lines and have the ability to get money from the party with responsibility for violating your interests or those of the victim.
Tender Accidents
Tender ships transport passengers from the cruise ship to the shore for activities and are a vital part of the cruise ship experience for adults and children. However, these experiences can prove to be dangerous, as evident from the discovery of incidents throughout the world in the past. Passengers can suffer physical harm if a cruise ship employee does not have proper training and overloads the tender boat or improperly docks it.
Motor Vehicle Accidents
Not all activities in Mexico, Alaska and other locations are on the shore. A cruise ship company must arrange transportation for its passengers to reach their next destination.
Whether it is a bus, a car, a moped, or any other mode of transportation, the driver's negligence could result in a devastating auto accident, leading to severe injuries to passengers or even employees through no fault of the clients onboard.
Faulty Equipment
Cruise ship shore excursions involve different activities, some requiring special equipment the cruise ship provides. Unfortunately, there were instances in the past where passengers suffered preventable injuries from using defective or malfunctioning equipment. Pursuing compensation for accidents at ports of call requires acting swiftly or losing nearly every aspect of evidence and other proof needed if you wish the manufacturer or independent contractors to be held responsible for their role.
Inadequate Security
Cruise ships must provide proper supervision and Security to all their passengers who take part in off-boat excursions for their safety. Security keeps passengers safe from various types of harm or crime, including sexual assault, theft, and circumstances like physical violence.
Between 2018 and 2019, sex crimes aboard cruise ships increased by 67%, suggesting a severe security risk. In 2009, a few men were able to rape a teenage girl after getting her drunk on a cruise due to inadequate Security. Whether you suffered injuries due to a lack of Security, a motor vehicle accident, or any other excursion accident, holding the individual, business, or cruise line accountable for their negligence or wrongdoing is crucial.
Pursuing a personal injury lawsuit against the responsible party is easier when you work tirelessly to defend your legal rights. Hiring an eager, proven shore excursion injury lawyer will improve your chances of success if you wish to negotiate a winning settlement over the danger with the operator at your port of call during shore tours.
Is the Cruise Line Liable for Your Shore Excursion Injury?
Shore excursions are one of the many ways any cruise line makes some extra money on the side. However, these activities are not offered by cruise line companies but by shore excursion operators, who are recognized as independent contractors. They deal with cruise companies to promote their products for a commission.
You'll see some terms and conditions when you look at the back of your cruise ship ticket. Cruise lines mention at the back of their tickets that independent contractors provide these services and that the cruise lines are not responsible for any injuries or accidents resulting from shore excursion accidents. Mentioning a disclaimer at the back of the ticket is how a cruise line avoids liability for its negligence.
Another major hindrance to cruise line liability is that many of these shore excursions occur in foreign countries, making it highly challenging for injured victims to get jurisdiction over a shore excursion company in the United States.
Even if injured cruise ship passengers can do that, they can only recover money from shore excursion independent contractors if they have insurance coverage or substantial assets to pay a judgment covering their failed duties.
Liability for Known Dangers
Cruise ship companies are obligated to warn their passengers to avoid dangerous areas within the cruise ship tour to prevent guests from accidents or assaults. Suppose the cruise company fails to warn its passengers about the dangers of a particular area, and a cruise ship passenger suffers injuries or gets assaulted. In that case, the cruise ship company may be liable for the damages sustained.
Injured on a Shore Excursion? Here's What You Should Do
Cruise lines avoid liability by mentioning at the back of the ticket that independent contractors carry out shore excursion activities. However, that doesn't mean you don't have a case. Hiring a skilled cruise ship accident attorney well-versed in maritime law can help assert an alternate theory of liability to help you recover compensation for your injuries.
Our experienced California cruise ship attorneys are ready to explore other theories of liability other than vicarious liability on the part of cruise ship companies. We will leave no stone unturned for a shore excursion operator's negligence when an accident occurs at various ports of call.
What Precautions Should You Take for Shore Excursions?
Before you travel on a cruise ship or partake in offshore excursions, you must learn more about the trip or the offshore activities, such as whether these independent operators have insurance or an official license for their services. Not all shore excursions mean crashing on buses. You could also be injured or killed when your jet ski flips upside down and sends you unconscious to the bottom of the sea with a head injury. Please discuss with a cruise ship representative of the shore excursion operator about any passenger injuries in the past and what measures they took to prevent such incidents.
You should also research other passengers' experiences on cruise ships before you go to help you understand the risks and stay prepared. You should also hold onto your passenger ticket and read all the terms and conditions laid out at the back to be aware of the risks. A trial may not be an option if you happen to have caused the accident yourself. Parties must obtain knowledgeable legal counsel quickly before seeking to bring a damages recovery claim alone.
Making the Cruise Ship Industry Safer with Michael Ehline
Founder of Ehline Law and cruise ship legislation lobbyist Michael Ehline and other cruise injury attorneys helped shape the Cruise Vessel Security and Safety Act of 2010, landmark legislation ensuring the safety of passengers aboard cruise vessels.
Even before the approval of the 2010 legislation, Michael worked with the International Cruise Victims Association to introduce laws about passenger safety in 2005. In 2007, there were several sexual assault cases on a Royal Caribbean cruise ship, most perpetrated by crew members. Ehline worked on the reporting requirements in the 2010 act to make the sea safer for travelers when accidents occur.
Our five-star client reviews say it all. Were you denied reasonable care while cruising on or offshore? The cruise industry and the companies operating in it are multi-billion dollar businesses. Their law group lobbies Congress in their favor to avoid liability and prevent payouts in the event of passenger cruise ship injuries from cruise ship accidents. The captain and crew have much power due to the deals politicians cut for campaign funding. So never assume you will win your case for medical care and pain and suffering if you hire the wrong lawyer with a crummy legal team at the lead, giving tips.
Schedule a Free Consultation with Ehline Law Cruise Ship Injury Lawyer
Remember that cruise ships may have some goofy one-year statute of limitations. Our cruise ship shore excursion accident attorneys have a proven track record of timely filing ship injury claims against negligent cruise companies. Our track record remains a testament to the solid attorney-client relationship we foster. Our best personal injury attorney could fight for monetary compensation in or out of court if you got hurt on board or while ashore on an excursion.
Call our cruise ship injury lawyer or visit our law firm to learn more about your cruise ship injury case and receive a free case review. If you suffered a cruise ship injury, contact us on our website contact form or dial (213) 596-9642 to receive a free consultation on your cruise ship injury claim and put our complete, extensive experience litigating cruises to work for you.
Other Common Carrier Accidents
Michael Ehline is an inactive U.S. Marine and world-famous legal historian. Michael helped draft the Cruise Ship Safety Act and has won some of U.S. history's largest motorcycle accident settlements. Together with his legal team, Michael and the Ehline Law Firm collect damages on behalf of clients.
We pride ourselves on being available to answer your most pressing and difficult questions 24/7. We are proud sponsors of the Paul Ehline Memorial Motorcycle Ride and a Service Disabled Veteran Operated Business. (SDVOB.) We are ready to fight.