If we don't win, you don't pay.
Speak to the Attorney.
Born to serve.
633 W 5th Street #2890
Los Angeles, CA 90071
(213) 596-9642.
Date Modified: August 18, 2023
This is the Ultimate Guide to Compensation for Amtrak Accidents. Do you have medical bills, lost wages, and pain and suffering after an Amtrak accident? Did you or your loved one take an Amtrak to enjoy the Pacific Coast, or perhaps head to Illinois or somewhere else across the country and get injured?
We Win Big
Free Consultation: (833) LETS-SUE
Top-Rated Amtrak Accident Law Firm
AWARD-WINNING LEGAL TEAM
DON'T PAY UNTIL YOU WIN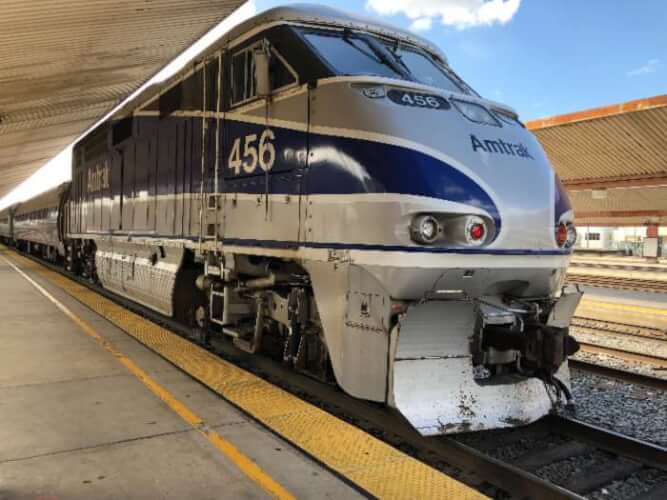 Our Amtrak accident attorneys will fight to ensure you get the compensation you deserve.
Nationwide and intercity, Amtrak is the largest railroad passenger train carrier, its owner and operator remaining the National Railroad Passenger Corporation since its founding in 1971. Amtrak isn't a government agency, but similar to the post office, this financially troubled company remains heavily subsidized by the federal government, consistently failing to profit.
Despite it being an economic loser, Amtrak evades free markets because it is propped up with tax dollars, allowing it to unfairly compete with other modes of travel linked with the airline, auto cruise ship, and common carriage industries. Like its horrible financial record, Amtrak has a terrible safety record showing severe accidents causing injury and death to passengers, crew members, and others.
Our Los Angeles, personal injury lawyers created this below list to learn more about Amtrak collisions' history.
Is Amtrak Railway Negligence a Problem?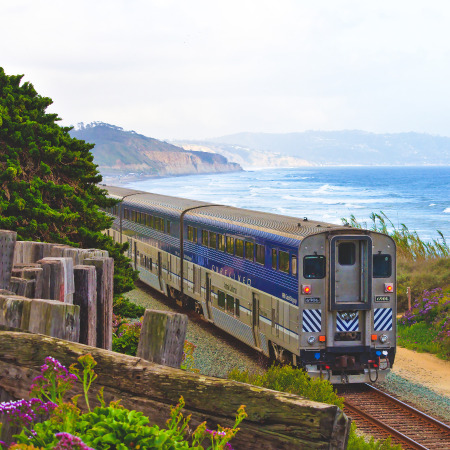 Yes! Amtrak is a common carrier for hire. So if you get hurt, you'd think they'd pay up immediately. But Amtrak is largely run by incompetent bureaucrats. Also, they often try to get out of paying valid claims in full unless you are another train or train employee injured (even if Amtrak isn't at fault!). That is not true when it comes to people like you and me.
Amtrak Negligence Defined
Negligence happens in many ways in public transportation accidents. A duty is typically owed to all people to act reasonably not to place someone at risk of serious injury or death. The duty is increased when the defendant is a "common carrier." A common carrier or business transports luggage and people for a fare or a fee.
These commercial defendants, even a Metrolink train, have a much greater duty to their passengers than a person driving a friend around in a passenger vehicle. So unlike passenger car accidents, railroad injuries should be easier to prove and win. That brings us back to Amtrak's personal injury cases.
What Are Some Duties Owed by Other train companies?
Duties of train companies vary by type of transport. Some delivery trains are subject to many kinds of obligations when transporting hazardous chemicals, for example. To learn more about how the California Public Utilities Commission (CPUC) regulates limousines and CA rail systems, including Metrolink, and Amtrak, call us at (213) 596-9642.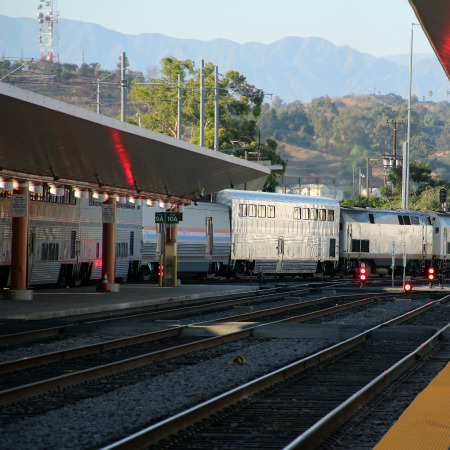 Interestingly enough, Amtrak will pay for accidents it didn't cause under secret contracts the passenger rail company negotiated with private railroads and the United States government. Because of this, the otherwise bankrupt company receives $1 billion in tax-funded subsidies each year. This makes Amtrak cases different than a typical Los Angeles Metrolink accident. The idea is that since private railroads own at least 97% of the rails and tracks, they will actually cover accidents with other trains, even when they are not at fault. Is that crazy, or what?
Sadly, railroad accidents remain common in California. Although there could be another at-fault party, like a passenger car driver or pedestrians crossing tracks on a signal, railway negligence often leads to catastrophic motor vehicle accidents and derailments. The result can be a scratch, a missed deadline, or multiple fatalities.
The Legacy of Amtrak National Railroad Passenger Corporation
Amtrak began as America's national railroad just as passenger cars and aircraft started taking over the transportation industry. Americans decreased using interstate and intrastate passenger trains primarily because of commercial airliners. Prior to Amtrak's forming at least 20 private passenger train companies it was competed to keep what was left of those passengers not riding on trains.
Politicians saw these 20 individual passenger rail transport companies were ending due to these newer, cutting-edge passenger airliners. Rather than allow the market to correct itself, politicians passed the Rail Passenger Service Act of 1970. (RPSA.). This act is what actually created the National Railroad Passenger Corporation, also known as "Amtrak."
Congress wanted to consolidate all of the passenger train operations under one large corporation. This made it possible for private railroads to sell their businesses to the National Railroad Passenger Corporation, aka the government. Ultimately, all 20 failed private railroad companies sold their operations to Amtrak, creating a huge, unnecessary, unprofitable intercity and nationwide train company.
Train Accident Lawyers with Vast Legal Knowledge
When these crashes take place, Amtrak may try and blame the car driver or some other third party. We act as your sword and shield when dealing with Amtrak accident-injury claims.
We have vast experience handling passenger claims against Amtrak. Plus, we can go after any contractor or civilian contractor. We do this under the train accident statute called the Federal Employees Liability Act (FELA). Because our Los Angeles, CA, personal injury lawyers are constantly litigating, we can hold Amtrak accountable for its negligence to get you maximum financial compensation under California or federal laws for your train accident injury.
Don't Waste Time – Pick Up Your Phone For Legal Representation
We offer all new clients a free case evaluation of their train accidents. We accept calls 24/7 to discuss your train accident claims and any personal injury you experienced. During your risk-free call, a top Los Angeles train accident lawyer at your law office will listen attentively to your side of the story and answer important questions about your train accident claims.
After your initial consultation, if you like and trust our aggressive train accident lawyers, and there is a case, we would handle that on a contingency fee basis (no recovery, no fee.) So form an attorney-client relationship immediately and work on your important case.
We have a proven track record and have won clients hundreds of millions of dollars in total collected verdicts and settlements. Were you in a car accident with an Amtrak? You can call us today at (213) 596-9642 and let us deal with Amtrak or the insurance company. Still not ready to hire us as your train accident lawyers? Keep on reading.
Examples of Negligence Causes Railroad Accidents
As noted above, common carriers are not the only parties liable in Amtrak accidents. Let's go over some causes of Amtrak and third-party negligence in a Los Angeles train accident claim.
Typical causes of a Los Angeles train accident might include:
Human error by train operators (Train conductor fails to sound the alarm, falls asleep, ignores the speed limit, etc.)
A pedestrian, motorist, or other third party (driver error, ignoring warning signs and signals, etc.)
A negligent or poorly trained railway employee (violating state and federal laws.)
Poor maintenance on railroad tracks and rails
Poorly maintained railroad crossings
Unprotected railroad crossings
Defective rails and train tracks
Unsafe working conditions
Obstructed views
Bad Equipment
Derailments.
Outdated Equipment and Technology Leading to Train Accidents?
Amtrak is not profitable, and much of its technology is horrifically decades old and outdated. Despite the billions taxpayers must pay for it, it took Congress to force the company to take protective measures. Congress mandated that Positive Train Control (PTC) become standard beginning in 2018. The idea behind PTC is to prevent vehicle accidents, grade crossing pile-ups, and high-speed train derailments.
But experts believe only two-thirds of U.S. commuter rail lines implemented PTC by the deadline. Many experts say the law has no teeth, so it's more voluntary due to the lack of punishments.
This is similar to the Cruise Ship Safety Act. If there is no appreciable penalty for failure to comply, why bother?
In any event:
About 45% of freight-liner-owned tracks are in compliance with PTC.
Passenger train railways are worse, having installed PTC on around 24% of their tracks.
Amtrak Trains Are Old and Unprofitable
Amtrak has received billions of taxpayer dollars and has never made a profit. Approximately 50% of Amtrak's passenger cars were manufactured before 1980. At least 454 Amtrak train cars built around circa 1975 (42 years old!) still roll across the country every single day. It's a complete boondoggle and all about donating to politicians' re-election campaigns in exchange for its heads making a big, fat paycheck off you and me. But for some reason, Amtrak can't cover the costs of badly needed improvements to many of its tracks, locomotives, and train cars. Because of this, don't be shocked when you read another news story about a mass tragedy in California or another backwater across the nation. In fact,
Their solution in September 2017 was to proclaim they would overhaul the design of the interiors of these 42 years old cars rather than replace the old, outdated equipment. Typical government-run business, right?
More About Accidents at Unprotected Railroad Crossings
Experts believe over 80% of railroad crossings and Amtrak's failure to maintain proper warning devices, including automatic gates and operable railway hazard lights. Unprotected crossings make up over 50% of train-car accidents in the U.S.
Malfunctioning Train Signal Crossings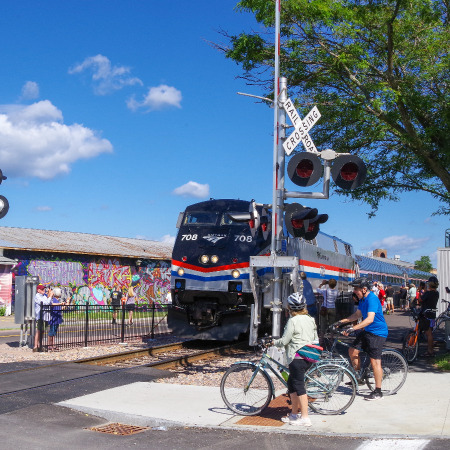 A malfunctioning train signal crossing is a major cause of catastrophic injuries and death. Even when no train is approaching, signal phasing issues from old, worn-out equipment that is not maintained correctly, including defective axle counters or track circuits, can kill or maim people.
Common reasons for failing equipment besides age are rust, overheating, and humidity penetrating the circuit boxes. Another way the equipment fails is due to thieves cutting the cables to steal the expensive copper inside the electric cables. Because of this, the train crossing arms may or may not go up and down when an Amtrak train approaches, causing train accidents. The flashing train lights and alarms may also malfunction to add to the problem.
Amtrak has a duty to frequently inspect and repair these locations and the equipment to prevent train accidents. When they don't, people die, and train accident lawyers make claims and sue.
Amtrak Train Accidents and Employment Claims
When an Amtrak railroad worker gets hurt or killed due to the negligence of Amtrak, train accident victims and surviving family members can file claims against the railway to recover damages under FELA. (45 U.S.C. § 51.) Even if the employee was comparatively negligent or partially at fault, they can still collect monetary compensation.
California High-Speed Rail Injury Investigation Services
Passengers and crew seeking an award of just compensation are encouraged to call our law offices immediately. We will strike while the iron is hot to begin our investigation and hold those responsible for causing your train accident injuries or wrongful death claim.
General California Train Accident Statistics
Fatal train accidents seem to be happening more across the State of California. In fact, the Federal Bureau of Transportation has stated at least 1,847 trains had accidents every month during the first part of 2019.
Short History of Amtrak's Recent Noteworthy Accidents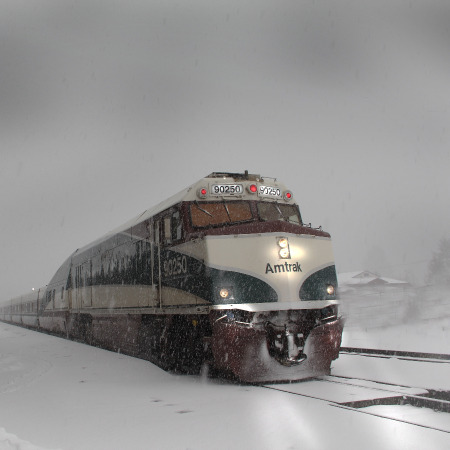 The Amtrak accidents that have taken place during the past ten years include:
February 2018: South Carolina saw two fatalities and 116 passengers with varying injuries about one week after an Amtrak accident in Virginia claimed one life and injured two individuals. The facts show that a trash truck got stranded on the railroad tracks. Alarmingly, a North Carolina couple died just one week before that occurred when an oncoming Amtrak locomotive struck their S.U.V.
December 2017: An Amtrak train derailed in Washington, liquidating three individuals and reportedly causing various injuries to approximately 100 passengers. from 2017-2018 alone, Amtrak accidents killed eight people and injured another 218 in less than two months.
May 6, 2003: An Amtrak train collided with a lumber truck in southwest Georgia. In that case, it killed the engineer and the truck driver.
April 18, 2002: This accident happened in Crescent City, Florida. In that case, an Amtrak Auto Train derailed. So it ended up killing four people and injuring over 150.
April 23, 2002: A freight and Metrolink commuter train crashed head-on during morning rush hour. And this took place in Placentia, California. It resulted in the deaths of two people and injured as many as 260 people.
July 29, 2002: An Amtrak train derailed near Washington, wounding 101 passengers out of the 200 passengers aboard the train.
February 5, 2001: The Amtrak train and a freight train collided on the same track in Syracuse, New York, resulting in the injuries of 61 onboard the train.
March 17, 2001: The Amtrak train was traveling from Chicago to California when it derailed in rural southwest Iowa. This accident took one life and injured approximately 90 others on the train.
March 15, 2000: This accident happened when an Amtrak train derailed by a cornfield, injuring 29 passengers in Carbondale, Kansas.
March 15, 1999: Here, an Amtrak train struck a truck. And this caused the train to derail near Bourbonnais, Illinois. Here, eleven died, and over 100 people were hurt.
September 20, 1999: An Amtrak train rear-ended a freight train in a rail yard in Cumberland, Maryland. Also, this resulted in 37 injuries.
June 18, 1998: A commuter passenger train was bound for Chicago in Portage, Indiana. But it struck a tractor-trailer carrying large steel coils. The collision caused one of the steel coils to fly into one of the cars. This resulted in the death of three passengers and four others injured.
February 16, 1996: An Amtrak train crashed head-on with a commuter train in Silver Spring, Maryland, killing 11 people and injuring 26 others.
October 9, 1995: A Florida-bound Amtrak driving en route through the Arizona desert crashed southwest of Phoenix, due to sabotage, with one crew member killed and 78 people suffering various injuries.
June 8, 1995: An Amtrak accident killed seven family members inside their vehicle when the Amtrak struck their pickup at a rural crossing bridge with no stop signs near Nyssa, in eastern Oregon.
May 16, 1994: An Amtrak train en route from Florida to New York struck a truck and derailed near Smithfield, North Carolina. In that case, it killed the engineer and wounded over 350 people.
March 17, 1993: An Amtrak train in Fort Lauderdale, Florida, collided with a truck at a railway crossing resulting in six deaths and injuring dozens.
September 22, 1993: Alabama saw 47 people killed in an Amtrak accident after a tugboat struck a bridge near Mobil, Alabama, causing the bridge to collapse when the Amtrak train passed over, plunging the passenger cars into the soupy water below.
January 1987: Essex, Maryland, saw a train rear-ending three Conrail locomotives, killing 16 people.
Tell Me the California Statute of Limitation for Train Accidents?
Rather than having two years to bring your injury claim, as you would for most California personal injury lawsuits, you are only allowed six months to give the Amtrak entity. If you plan on filing a potential lawsuit against the timely notice of your intent to file a case, get legal help. Your Los Angeles train accident lawyer will be required to serve Amtrak, public transportation agency, with written notice on time. Otherwise, you could lose your right to pursue and recover financial compensation for your train accident claim. It's a little different for workers, which will be explained during your free consultation.
Most Common Types of Train Accident Injuries?
Train accident damages may be awarded if negligence is found to have influenced the accident. Expenses relating to medical expenses such as medical treatments or legal services, loss, or suffering can often be reimbursed by a compensation claim. Negotiations between the parties and insurance companies aid in reaching an equitable settlement agreement.
What Should I Do After Being Injured In An Amtrak Accident?
Train and rail accidents are frequently tricky and require expert advice from experienced Los Angeles railroad accident attorneys. We offer a number of accident restoration and reconstruction services to ensure you receive the maximum benefit from an accident claim.
Who is liable for a train accident?
A train accident is sometimes the biggest story as the accident has caused fatalities or serious damage. You can be held in good spirits when you lose someone in a train crash or suffer an injury. What should we do besides sue for an alleged train crash? The following persons may face lawsuits for injuries in train accidents that result in deaths. Depending on your situation, you could pursue a lawsuit.
What Damages Are Recoverable in Train Accident Cases? Compensation
In some cases, our clients seek damages. The amount is divided into a general amount for pain and suffering and special damages for economic loss incurred in your individual case. How much compensation you get is directly related to the compassion and legal skill of the lawyer of the law firm you hire.
These damages will include the following:
Special damages: Economic losses for lost wages, medical bills, physical therapy, and attendant out-of-pocket losses.
General damages: These intangible losses will include pain, suffering, and other emotional damages.
Our skill, hard work, and dedication have resulted in record-setting verdicts and settlements in all manners and layers of personal injury claims. Our results-oriented lawyers have your best interest in mind at all times. Call us to see if we are the lawyer in our field for your situation by dialing (213) 596-9642.
Conclusion
Our lawyers understand your rights, and we will be in your corner till the very end if you hire us. Remember, an array of different factors can cause train accidents. Some critics claim Amtrak wastes money paying bloated salaries to its employee's thousands more than the market otherwise hear. We also know that politicians treat Amtrak like a unionized piggy bank. So rather than increase safety standards with that funding, the result has been a bureaucratic nightmare with taxpayers as its victim.
Analysts believe the Federal Government is not doing enough, and lawyers doubt it ever will. Legal professionals say the authorities should ensure the railroad industry enhances its safety programs to end this pattern of mass casualties on the road and while aboard.
Railways must address serious security problems before more bystander and passenger deaths and injuries occur. Survivors of train accidents can get money by hiring the right lawyer. Our California injury attorneys offer train accident victims a free legal consultation and case review. We have locations to serve you in Glendale, Ontario, Corona, CA, and across L.A. County and Orange County, CA, to better serve you or a loved one.
Schedule a Free Consultation With Los Angeles, CA, Amtrak Injury Lawyers
If you suffered a severe injury arising from an Amtrak accident, we could help you today. We employ experienced railroad accident attorneys who will pursue total compensation for any costs arising from your injuries. Our top-notch Amtrak accident attorneys will listen to your side of the story, empathize with you, strategize, and comfort you.
And if you hire us, we will handle all aspects of your injury claim and possible future lawsuit. But you must immediately contact and speak with an Amtrak accident lawyer now by telephoning (213) 596-9642 or by filling out our online contact form.
Michael Ehline is an inactive U.S. Marine and world-famous legal historian. Michael helped draft the Cruise Ship Safety Act and has won some of U.S. history's largest motorcycle accident settlements. Together with his legal team, Michael and the Ehline Law Firm collect damages on behalf of clients.
We pride ourselves on being available to answer your most pressing and difficult questions 24/7. We are proud sponsors of the Paul Ehline Memorial Motorcycle Ride and a Service Disabled Veteran Operated Business. (SDVOB.) We are ready to fight.