---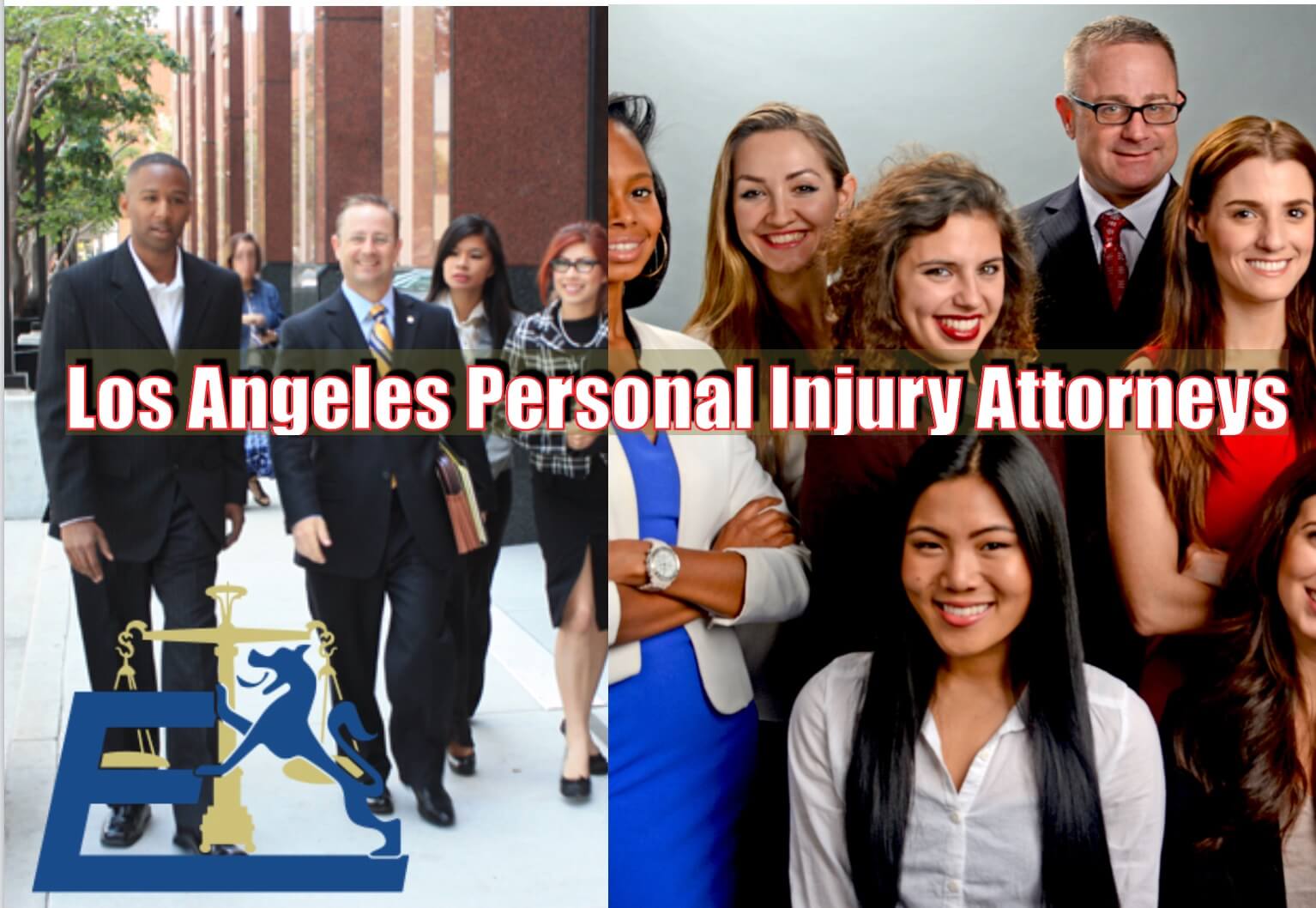 [Page Updated 05/26/2021] Ehline Law Firm specializes in a personal injury case that hurts you or your loved ones. Serious bodily injuries can cause a client's prolonged recovery, physical suffering. Without proper personal injury case representation, families can lose everything. A Los Angeles personal injury attorney helps accident victims normalize their life after being injured.
The personal injury claims we have won for thousands of injured clients in the Los Angeles, California, area add up. Our serious personal injury law firm has helped injured, and suffering victims recover over $100 Million in verdicts and settlements. 
Ehline Law group's famous injury lawyers help defend injury cases nearby: East Los Angeles, West Los Angeles, Northern, Southern California areas. We have provided over 15 years of proud personal injury law experience settling negligence claims for clients injured at LAX and all across Greater Los Angeles. If you seek legal representation in a personal injury case from a 5-star lawyer, call us today for your free consultation.
Tired of Scrolling

Click Here
Legal Representation Resources:
Why Should I Hire Ehline's Experienced Personal Injury Law Firm?
Hiring a personal injury attorney in Los Angeles can be a mind-numbing decision with health-altering outcomes. The personal injury specialists at Ehline Law Firm have a proven track record with years of experience litigating personal injury law. Our legal team's great reputation came from challenging wealthy companies, and their insured's hurt in many types of accidents. Our legal competency and compassion for our clients enable us to reinvest our vast financial resources and expertise into personal injury claims.
Besides winning millions for injured clients, our lead experienced personal injury lawyer was recognized, awarded, and decorated by our peers.  
Michael Ehline is a full "Gold" member of the Martindale-Hubbell peer organization. 
Starting in 2006, the Multi-Million Dollar Advocate prize award was earned yearly by lawyer Michael Ehline.
CNN national news in 2009 interviewed attorney Michael Ehline as a featured guest speaker. (discussed dog bite law).
In 2010, CBS Television Distribution producers hosted attorney Ehline to speak on their hit TV show "swift justice," where Nancy Grace interviewed Mr. Ehline for his bodily injury law expertise. 
In 2013, the National Trial Lawyers Association award was granted to Michael Ehline, forever establishing him as a Top 100 Trial Lawyer. 
The Los Angeles Times Litigator award was presented to Ehline Law Firm in 2015. 
Our manager has made the Leatherneck Magazine list of elite businesses inside the USMC community.
Why Are Our Client's Happier?
We offer small injury law firm service that yields big firm results in local cities near you! 
Breaking News & Awards:
Our lawyers have earned multiple consumer awards and 5-star client reviews from membership rating organizations like AVVO, Yelp!, PI Warriors International Inc, and others over the years. 
Michael Ehline has been a member of the Circle of Legal Trust since 2012, an organization dedicated to trusting attorney-client relationships.
WHY IS EHLINE LAW FIRM, APLC YOUR BEST PICK?
Philosophy and characteristics committed to your best interests    

STORIED history of earning compensation

Contingency fee basis – "no win no fee" promise

We travel to your home, hospital, or offices

We can Uber you to our nearby location 

Free INJURY case evaluations

Build compelling compensation

Confidential consultation

Advance all case costs

24/7 accident attorney hotline

Work with specialists 
What Do Our Past Clients Say About Our Los Angeles Calfornia Personal Injury Law Firm?
"I was Googling for a top-rated serious injury lawyer near me. Our son and daughter had barely survived a heavy impact with three cars piled up in Long Beach, Los Angeles, in 2016 off the I-710 Freeway, with my pregnant wife being injured. I had many questions until I found Michael Ehline's E-book called the "Accident Coach" online. After reading Mr. Ehline's book, we ended up hiring these great injury attorneys."
Reviewer: Jerry 5 out of 5 stars
"In 2006, my husband was run over by the careless actions of multiple vehicle drivers on Mullholland and Sunset, L.A. The traumatic blunt force injuries my spouse died from caused us grief. The first car accident lawyer I hired sided with the insurance company. Serious injury lawyer Michael Ehline's team, updated us throughout the injury case with excellent service, compassion, and the settlement we deserved. When I needed top-rated personal injury lawyers near me!"
Reviewer: Kelly 5 out of 5 stars 
5 out of 5 stars
California Personal Injury Laws 101
Do you have personal injury matters to discuss? Hire a tort law specialist who provides legal representation to people injured by the negligence of a human, corporation, government agency, or other entity. When a defendant's carelessness harms a victim, an experienced personal injury attorney seeks compensation from the insurance company. We secure the victim's financial costs for emotional damages and bodily injuries. With few exceptions, you must choose a decorated attorney who has years of experience handling accidental injuries. 
A great civil law professional has the skills, resources, and passion for helping in any negligence claim. A top injury law firm should specialize in litigating fatalities, motorcycle accidents, and premises cases like slips, falls, and dog bites. One of the best choices an injury victim can make when facing legal questions is to speak to a caring, skilled Los Angeles personal injury lawyer at Ehline Law Firm today.
Is It Worth Hiring A Los Angeles Personal Injury Attorney?
Studies by U.S. experts prove that accident victims receive far more financial compensation for an injury from the insurance company when they hire personal injury lawyers. When you do the math, after paying us your agreed fee, our local law offices will still net you a larger settlement payment yield for your severe injuries than going it alone.
Our civil law expert will make the necessary tabulations using the best accounting methods to pay you the maximum compensation.
Can I Represent Myself In A Personal Injury Case?
You're not required by law to hire an injury attorney to represent your Los Angeles personal injury claim. Sometimes engaging our lawyer to file your personal injury lawsuit can be more expensive than your settlement if you suffered smaller injuries.
When this happens, the insurance company adjuster will tender an unreasonable settlement offer for your injuries. Your lawyer may suggest you represent yourself in small claims court to receive maximum compensation to avoid the litigation process. In that injury case, you can file all the court paperwork and make the appearances yourself.
Learn the Secrets Of Small Claims Court
How Do Personal Injury Attorneys Evaluate Cases?
Your injury firm will request and review applicable policies and request copies of your policy or other relevant policies from your agent. Once they receive them, they can rule out any concerns over types of available coverage or med-pay benefits.
Your lawyer will request copies of other policies, including a review of PIP, Uninsured Motorist, Underinsured Motorist, or comp and collision payments covering injuries.    
Your lawyer will request copies of witness examinations to help prove your type of damages.      
We will request and review applicable reports and request copies of CHP or metro police reports, Caltrans traffic safety studies, etc.    
We will make an initial demand for the insurer to accept legal liability for your damages from the accident and seek health coverages.
How Do Personal Injury Lawyers In Los Angeles Get Paid Their Contingency Fee?
Our personal injury lawyers handle all cases on a contingency fee basis. We never charge any fees unless we secure compensation on our client's behalf – there are never out-of-pocket fees with us. Once we win, we charge our contracted percentage of your recovery for our legal services. We obtain compensation from your final settlement or jury verdict per our agreed-to fee-sharing agreement.
What Percentage Do Our Los Angeles Personal Injury Attorneys Get Paid
Most contingency fee agreements will pay your attorney a gross percentage portion between 33% and 40% of a settlement. But in case of a trial, the better trial lawyers will receive a fee of between 40% or even 50%. Also, no law prevents you from negotiating a reduced percentage or another form of trade or fee payment. We resolve most cases for a 33% fee of your settlement or award.
Example: What is a third of $100,000? 1/3 is .3333333, which is also 1/3, or here, $100,000 translates into a commission of $13,333.33.
TIP: If your minor child is hurt, their legal caretaker stands as their "guardian ad litem." We typically reduce our attorneys' fees to protect the incompetent child's interests.
Learn More About Contingency Fees
What Does An Experienced Los Angeles Personal injury Attorney Look For?
Medical care is vital. Physically visible injuries are not required for a personal injury claim. Whether you seek compensation for your exorbitant medical expenses, lost earnings, or mental pain and suffering, your Los Angeles personal injury attorney will need to ensure that both the attorney and the client can receive compensation. Many factors are utilized to evaluate an insurance claim in a catastrophic injury case in LA.
Did the injury create compensatory damages, such as medical charges or lost wages?
How Does My Personal Injury Lawyer Calculate My Damages?
Prove liability: The first step is proving the plaintiff's burden that the defendant was negligent and at fault after he/she breached his/her duty to act reasonably.    
Damages:
A damages calculator will accurately estimate your compensation based on your past, present, and future legal damages. Damages can total $1 or 1 million dollars.
Economic damages: Your lawyer totals up your special damages like medical bills, personal items ruined, and lost wages.    
General Damages: Our accident attorneys hire experts and use other methods to value intangible losses. Sometimes punitive damages will issue. The severity of your injury is a huge aspect affecting your non-economic pain and suffering damages values.    
Demand Package: Next, our experts send an insurance settlement demand letter to the insurer.
TIP: Hire a licensed specialist to gather evidence and calculate dollar figures in your medical malpractice case.
How Much Is Fair Personal Injury Claim Compensation Worth?
The LA personal injury law firm you select can significantly impact how much you put in your pocket. The value of a personal injury case differs depending on your damages the injuries. An average motor vehicle accident insurance settlement amount can range between $5,000 and $100,000! If you have severe injuries, we are in a stronger position to negotiate with the adjuster. But if the at-fault insurance company refuses our damages assessment and fails to settle, your legal team will begin litigation.
How Is A Settlement Paid Out To My Personal Injury Lawyer?
Fair compensation for the accident victim can be paid in staggered amounts or as a single lump-sum payment. When spread out into periodic payments, structured settlement annuities can be tailored to meet you and your family members' needs, just like the rich folks in Forbes Magazine.
Why Choose A Local Los Angeles Personal Injury Attorney Near Me?
It would be best if you looked for winning traits in choosing your Los Angeles injury lawyers. LA County is about 34,000 square miles and most of its 19 million people either live, work, or commute many miles each day. Swaths of the Southern California economy are spread over this vast area, so you could likely cross paths with a careless person. Sometimes insurance companies will give you a raw deal.
You deserve an accident attorney who will handle settlement discussions with your insurance company, handling all communications with the adjuster. Your personal injury lawyers must navigate your matter through the court system if needed. We will hire investigators to help gather evidence at the accident scene and reconstruct what caused you to be hurt.
Statistics: Comparison Of LA Injured Inpatient Visits With Nearby Cities
In 2015, the California Department of Public Health ("CDPH") reported that 63,225 victims were admitted as inpatients. 
In 2015 the County of San Bernardino accepted 11,392 injured emergency room patients.   
In 2015, San Diego County saw 22,889 hospital admissions.   
In 2015, Orange County hospitals admitted over 18,072 inpatients.   
In 2015, Riverside County reported admitting 13,573 injured inpatients.   
In 2017 the CDPH reported 4,153 injury fatalities in LA.
*When you numerically combine the 2015 San Diego, Orange County, Riverside, and San Bernardino hospital stays, the total is 65,926 victims compared to Los Angeles County's 63,225 injury victims.    
Common consequences of personal injuries
Let's take a look at what happens when you get injured, like being hit by a bus, a falling-down accident, or suffer a worker's compensation injury claim. Accidents that cause personal injuries can harm our lives in many decisive ways. Accidents can lead to a wrongful death with devastating and immediate consequences to your life partner and kids.
After getting hurt, you will face feelings of rage, stress, and anxiety. The medical bills, surgery, and physical therapy expenses can spiral out of control in a personal injury case. You may even be facing a temporary or long-lasting bodily injury, physical impairment, mental impairment, and property damage repair charges. Some injury victims will remain disabled, unable to return to the workforce in a meaningful capacity.
What Are The Top 3 Types Of Personal injury Lawsuits We Take?
These statistics are from the Centers for Disease Control ("CDC").
1. Traumatic brain injury (TBI)
The CDC says catastrophic injuries, including traumatic brain injuries come from an external force, impact, or blow to your head. Mild traumatic and TBIs might cause you to lose sensation, strength, cognitive function, leading to a coma or wrongful death claims. These are commonly caused during a Los Angeles, CA car accident case or motorcycle accident.
Hire a Traumatic Brain Injury Attorney
2. Spinal cord injuries (SCI)
Dr. Marc Darrow says that a spinal cord injury is very serious because the twisting, forward and backward motions in an accident can crack or burst your vertebrae, causing a severed or pinched nerve. Brain signals from your nerves can be cut off, causing you to lose feeling and control over speech, mobility, bowels, and limbs. A proven Los Angeles injury lawyer can make insurance companies pay!
Hire a Los Angeles Spine Injury Lawyer Today
3. Wrongful death
Unlike most personal injury cases, accidental death or wrongful death is a type of psychological injury. When someone kills your close family member in a motorcycle accident, you will experience emotional distress.
Victims: Victims are generally the decedent's surviving spouse, domestic civil partner, children.
Causes: Premises liability cases, defective products cases, government claims, vehicle accidents, cruise ship accidents, and maritime claims.
Damages Under California Law: The survivor seeks to recover compensation money for loss of love, consortium, earnings, and future income from the careless killer.
Hire a Los Angeles Wrongful Death Lawyer
Top 1-5 Injury Causes & Types In Los Angeles:
Below are the Five Leading Causes of Injury Non-fatal Emergency Department Visits in LA County for 2015. (aka treat & release, or transfer to another facility).
1. Slip, Trips, And Fall Accidents 
Our personal injury lawyers know a fall accident can cause people serious injuries or fatalities. Unintentional falls represent the second leading cause of TBI-related death-related deaths here. Falls caused 470 LA County deaths in 2017. Slips and falls caused 9,718 deaths and 40.5 % of TBIs in the U.S. from 2002-2006 (See CDC report)
Hire a Slip, Trip, and Fall Lawyer in LA
2. Being Struck By Flying/Falling Objects 
Road debris or flying objects can cause a penetrating head injury after striking your head, so your normal brain function becomes disrupted. The CDC reported 73,456 admissions and 378 deaths in LA County from 2002-2006. Striking injuries caused about 15.5% of TBIs during the same period.
Learn More About Debris and Object Injuries
3. Vehicle Occupant Transport Injuries
Car culture dominates the LA lifestyle. Greater Los Angeles is the high-speed chase capital of the world, with a high amount of commuters navigating our roads. Factors like excessive speed and poor road maintenance increase car accident case risks.
Are You Seeking Car Accident Attorneys?
Our very best car accident attorneys in Los Angeles assist victims with these matters in California.
In 2015, the Los Angeles County Department of Public Health and CHP reported 56,561 motor vehicle accidents and 585 fatalities. 
In 2017, 285 injured pedestrians died in LA County.
Los Angeles Pedestrian Accident Attorneys
Bicycle riders and motorcyclists made up 14.3% of TBIs in 2017.
In 2019, TIMs reported: 
24,682 road accidents
2,659 pedestrian collisions (10.8%)
1,577 bike collisions (6.4%)
Total: 228 Killed & 36,740 Injured. Most cases involved passenger cars, buses, and large trucks.
Motorcycle collisions are the most deadly.
Do You Need Motorcycle Accident Attorneys?
1,660 motorcycle accidents (6.7%) With the high fuel prices and bumper-to-bumper jams, our Los Angeles motorcycle lawyers are inundated with these cases.
4. Cutting And Piercing 
These are more common in dog bite injuries, knife attacks, police shootings, and defective product cases at 36,084 instances.
5. Overexertion  
Common in organized sports and work comp cases, the CDC reported 32,523 inpatient injuries in 2015.
Who Do I Sue And When?
The info you must know for most personal injury claims. 
Potential defendants: 
The State of California for a poor road or sidewalk maintenance
A retail store, private home, or restaurant (Premises liability)
Your bosses in a worker's compensation matter
A rogue employee like a bouncer or a delivery driver
Product manufacturers
The driver who caused a car accident
Brain injury claims caused by a slip and fall accident mainly arise from premises liability cases, often against LA City during construction accidents. But they can be from product liability cases, like a defective motorcycle part or exploding airbag injury during car accidents, pedestrian accidents, and truck accidents, and other auto accidents.
TIP:  Injured victims must file their injury case or lawsuit within the statutory time frame from their injury date. The California statute of limitations can differ according to your type of injury claim to avoid hearing ancient disputes and avoid injustice.
Get A Free Consultation From Personal Injury Attorneys in Los Angeles Today
If you suffered moderate to severe injuries due to an accident, Ehline Law is considered one of the top law offices in the country. A Los Angeles personal injury lawyer at the Ehline Law group will promptly review and explain everything at no cost. Our personal injury firm remains dedicated to protecting the rights of accident victims, and we are ready to help you today at (213) 596-9642.
"The brilliant Ehline Law team returned all calls and got us a great result. Our serious accident was seamless, and they were the most responsive injury lawyers we dealt with. Michael proved to me he is the friendliest, smartest injury lawyer in Los Angeles. Would I hire him again if I got injured? Absolutely!" – Abrams Tankersly of Los Angeles, CA.
READ MORE EXCELLENT ATTORNEY REVIEWS
Downtown L.A. Location Since 2005
633 West 5th Street #2890
Los Angeles, CA 90071
(213) 596-9642
Monday 10:00 AM – 7:00 PM Tuesday 10:00 AM – 7:00 PM Wednesday 10:00 AM – 7:00 PM Thursday 10:00 AM – 7:00 PM Friday 10:00 AM – 7:00 Saturday By Appointment Sunday By Appointment Only.