If we don't win, you don't pay.
Speak to the Attorney.
Born to serve.
633 W 5th Street #2890
Los Angeles, CA 90071
(213) 596-9642.
Date Modified: May 27, 2023
An electric bike or e-bike is highly popular in Santa Monica and throughout California. We are seeing vehicles like mopeds make a comeback. We are seeing vehicles like mopeds make a comeback. But this time, they are battery-powered and often quite dangerous to pedestrians walking dogs, sidewalk users, motorists, or someone on a skateboard on Coast Highway.
Wheels E-Bikes – What's That?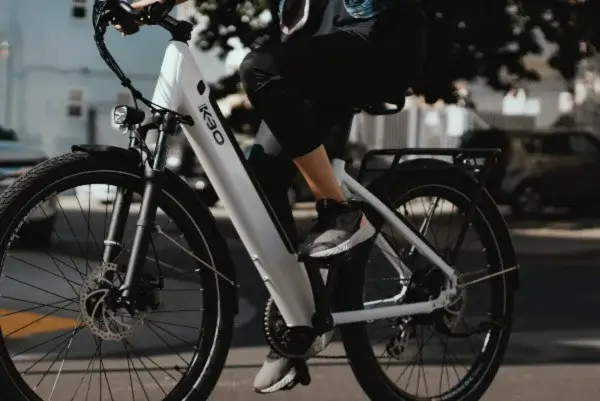 Ultimate Guide to Compensation for Wheels E-Bike Accidents in Santa Monica, CA. The chances of being in an e-bike accident have risen drastically over the last several years with the rise of crafty apps similar to Uber and Lyft. These accident claims include those involving a Citi Bike app or Santa Monica-Wheels E-Bikes crashing at high speeds into crowds and cars.
"Wheels" is an electric bicycle company app founded by the founders of the dog walking app, Wag. The app allows users to rent e-bikes for a minute at a time. Bikes are left on sidewalks or bike racks/charging stations in public areas.
In particular, Santa Monica and Downtown Los Angeles are seeing people tripping and falling on these e-bikes more and more. Every-time users unlock the bicycle with the Wheels app; they can pick their dockless e-bike off the sidewalk and dump it pretty much anywhere. It's a personal injury lawyer's dream come true, or is it?
Wheels consist of and are run by executives from Uber, Bird, Lyft, and other transportation masterminds. Wheels have manufactured unique mini-bikes, including the Jump and Spin bikes. They are basically scooters with padded seats. All this tourism, mixed with violent homeless people and no bail hold criminals on our streets, and people are bound to get hurt.
These bikes have pegs, rather than pedals too. And riders will remain 27 inches off the ground. Also, the wheels are bigger, which makes them easier to steer and control. (Experts say smaller wheels tend to cause more accidents.) Their bikes also have Bluetooth-capable built-in speakers for riders who like to listen to distracting music.
Lime is More Traditional
Typically, bicycle riders like Lime scooters because they're fast, but this often leads to serious injuries on city sidewalks, including tripping and falling over abandoned e-bikes. Only youngsters under 17 require helmets, so a head injury is a typical claim for a new client seeking legal representation in Santa Monica, CA.
There's plenty of confusion about the laws pertaining to motorized bikes. As a scooter rider or e-bike operator, you must comply with the rules to avoid life-altering injuries to yourself and others. Whether a rider hit you as a pedestrian or in a vehicle, you need the best personal injury lawyers on your side to offer legal protection.
Were You Injured in an Accident Because of Someone Else's Negligence?
Michael Ehline is one of the top Wheels electric bike accident lawyers in the Santa Monica area. Please call Ehline Law Firm at (833) LETS-SUE for a free consultation today.
Injuries Resulting from Electric Bikes
E-bikes often travel faster than traditional bicycles and weigh twice as much. In a sense, they're like other vehicles on the road.
Therefore, you run the risk of getting a severe injury. Common injuries associated with an e-bike accident include:
Broken bones
Traumatic brain injuries
Internal injuries
Knee and shoulder tears
Back and neck injuries
Bone fractures
Spine injuries
Other catastrophic injuries.
More Santa Monica, CA Practice Areas
Bird scooters, for example, don't have seat belts, so it's easy for someone to become severely injured. Those physical injuries often lead to lost wages and medical expenses.
E-bike Riders Hit By a Motor Vehicle
Drivers of motor vehicles often misgauge the speed that an electric bicycle rider uses, resulting in them colliding with the cyclist.
Here are three common accidents involving electric bikes:
The motorist turns left in front of the e-bike rider.
The motorist turns right, hitting the e-bike rider and leading to a car accident.
The car driver pulls out of a parking lot or driveway and doesn't see the bicyclist.
Injured e-bike riders can create a claim against the negligent driver's car insurance policy for bike damage, pain and suffering, medical bills, and much more. If the at-fault party was a hit-and-run driver or didn't have insurance, the e-bike rider could pursue an underinsured/uninsured motorist claim under their insurance policy if possible.
E-Bike Dangers to Pedestrians
Traditionally, the bike lanes are there for bicyclists, and that does apply to electric bicycles. However, pedestrians can still be injured because e-bikes are faster. There could be a disaster in heavy traffic areas, such as Venice Boardwalk, Venice Beach Bike Path, and Santa Monica Beach Bike Path.
Distracted riders could cause serious injury to a pedestrian if they're in a scooter accident. Reckless driving means that someone wasn't paying attention. This often leads to bicycle accidents with severe injuries.
The pedestrian might cross the path and see the bicycle in the distance, not realizing that it's motorized and coming faster. Likewise, e-bike riders could cross the center lane of the path, colliding with pedestrians or bicyclists. It's best to work with bicycle accident lawyers to understand the rights of injury victims.
Who Pays for Injuries from an E-bike Accident?
If the rider is at fault for the e-bike accident and injures another bicyclist or pedestrian, their renter's or homeowner's insurance might cover the damages. However, if they don't have a policy through an insurance company, or they hit and run, uninsured motorist coverage should cover that if the injury victim has it.
However, scooter companies might also be liable for damages if there was a mechanical defect that shouldn't have happened. In these cases, having an accident lawyer on your side might be helpful to provide personalized attention and help you understand the rules on e-bikes.
The Classification System for E-Bikes
The California Vehicle Code 312.5(a) fully defines electric bicycles. Like bicycle riders and motorcyclists, E-bikers riders have no seat belts, airbags, or metal vehicle body to protect the occupant in a barrier or cage. Generally, electric scooters and e-bikes have electric motors and are part of a three-tier system, depending on speed capabilities.
These tiers include:
Class 1 E-Bikes – These are pedal-assist options, so the bike features a motor that gives assistance while the rider pedals. However, it doesn't help once the bike gets up to 20 MPH.
Class 2 E-Bikes – This is a throttle-on-demand option. The bike powers the device, even if the rider isn't pedaling. Once the bike hits 20 MPH, the motor quits offering assistance.
Class 3 E-Bikes – This bike's motor only works when the rider pedals. It stops working once the machine reaches 28 MPH and has a speedometer.
You may need a personal injury attorney in Long Beach if you've had an accident. You could be entitled to financial compensation, so request a free, confidential consultation today!
Laws Applying to Electric Bikes in California
California treats e-bike riders like bicyclists under the Vehicle Code.
Therefore, electric scooters are exempt from most of the laws applying to motorcycles and cars:
Age Requirements – Class 1 and Class 2 e-bikes don't have age restrictions, but Class 3 riders should be 16 years old unless they are passengers.
Helmet Law – Generally, Class 3 riders must wear helmets, but Class 1 and 2 riders don't unless they're under 18 years old.
Insurance, Registration, and Licensing – Electric bike riders don't comply with the financial responsibility law. Therefore, they don't need liability insurance.
Where to Ride – The local government may impose restrictions on where to ride these bikes.
E-bike Laws in Santa Monica
Under the Santa Monica – Long Beach Municipal Code, it's illegal to ride your electric bicycle:
In public parking structures
On public sidewalks
In public parks
On the Ocean Front Walk
On Palisades Park
On the Santa Monica Pier
On beach bike paths (class 3 electric scooter riders only)
On Third Street Promenade
On Beach Promenade.
Were You Injured in an Accident from an Electric Scooter?
It's best to work with a personal injury law firm for an accident involving e-bikes. Call (833) LETS-SUE to talk to an experienced accident lawyer about electric scooter accidents to receive a free case evaluation.
Damages You Can Recover from Electric Bike Accidents
Liability for the electric scooter accident is often attributed to the driver or pedestrian. But it can fall to the scooter company or e-bike maker. And city if road conditions (potholes) or mechanical defects (bad brakes) are to blame for crashes, clients may have a case against the product manufacturer or even the City of Santa Monica.
It depends on the circumstances of the case, as well as how and who was struck. Were there inattentive drivers, did someone lose control, or was a family member hurt while walking along an established path? Accident attorneys like us can help you get compensation for your injuries, including any medical treatment and more. We check to see if the riders were wearing helmets (if required, abiding by regulations, and much more.
Why Choose Ehline Law Firm?
Personalized Attention
Your accident lawyer should take the time to understand your case and provide the right solution. Once you are done at the hospital, we can help passengers and riders go after the negligent culprit.
No Fees Unless We Win
You're never charged anything to file a personal injury claim. We don't get paid unless you do!
Available for You
We're here to assist with your electric bicycle accident if you are in Southern California, Los Angeles, Pasadena, or anywhere around this area. Recover compensation for an e-bike incident today!
Call a World Class Santa Monica Wheels E-Bike Accident Lawyer Today
Were you run over while riding a Wheels E-Bike off Olympic Blvd. or Third Street Promenade in Santa Monica, CA? Maybe you got sideswiped in a bicycle lane or clipped by a motorist near the Santa Monica Pier? Do you think you have an electric bike accident case? It's best to speak with a personal injury lawyer as soon as possible.
Once we establish an attorney-client relationship, we can help you with your head injury claim from a scooter or Wheels E-Bike accident injury. You won't pay us a dime unless we win your case. That's another reason we are the right choice. E-bike accidents are highly prevalent, but you might be able to recover compensation. Call (833) LETS-SUE for a free consultation with Ehline Law Firm in one of our convenient locations.
Michael Ehline is an inactive U.S. Marine and world-famous legal historian. Michael helped draft the Cruise Ship Safety Act and has won some of U.S. history's largest motorcycle accident settlements. Together with his legal team, Michael and the Ehline Law Firm collect damages on behalf of clients.
We pride ourselves on being available to answer your most pressing and difficult questions 24/7. We are proud sponsors of the Paul Ehline Memorial Motorcycle Ride and a Service Disabled Veteran Operated Business. (SDVOB.) We are ready to fight.