If we don't win, you don't pay.
Speak to the Attorney.
Born to serve.
633 W 5th Street #2890
Los Angeles, CA 90071
(213) 596-9642.
2323 S. Voss Rd, Suite 244
Houston, TX 77057
(832) 592-1260.
Date Modified: November 14, 2023
Receive a Free Consultation Today!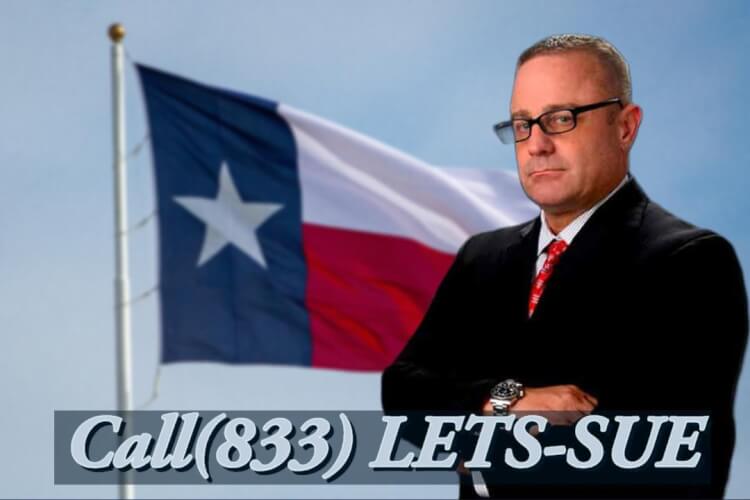 Suffered a Brain Injury?
Brain injuries can devastate the victim and their families; in severe cases, they can even lead to death.
Contact Us Today
As you start the claims process, the stress further affects your recovery process. From avoiding phone calls to discrediting claims, insurers are not looking out for your best interests, so you need an experienced personal injury attorney.
Our personal injury attorneys have helped many injured victims build strong cases, handle their insurers, and recover the compensation they deserve. Contact us now for a free consultation on your case.
Types of Brain Injuries
Head injuries are typically classified as open-head injuries and closed-head injuries. Let's go over what the two mean.
Open Head Injuries
Also referred to as penetrative head injury, an open head injury is when an object hits the head with such force that it breaks the skull open and enters the brain.
These injuries typically occur during high-speed car accidents, gunshots, or other penetrative impacts.
Closed Head Injuries
These are non-penetrative injuries where an accident causes a severe impact on the head without breaking the skull, forcing the brain to move inside from the force.
However, closed head injury is not limited to impacts on the head but also includes exposure to poisons, toxins, and other harmful substances that directly affect the brain.
Common Brain Injuries
Depending on the type of accident, the impact's severity, and the location of the impact on the head, a person may suffer from different kinds of brain injuries, including the following.
Hematoma
Hematoma is a serious brain injury that causes blood clotting outside the blood vessels, which can build up pressure inside the skull.
A person suffering from hematoma may lose consciousness or suffer permanent brain damage.
Hemorrhage
A hemorrhage refers to uncontrolled bleeding, and there are two types of hemorrhage:
Subarachnoid hemorrhage: Bleeding occurs in the space surrounding the brain. These happen when an impact causes a blood vessel to the brain's surface to burst or leak, causing the blood to build up inside the skull and pressure the brain.
Intracerebral hemorrhage: A head trauma can cause veins and arteries within the brain to rupture, leading to a life-threatening situation. Intracerebral hemorrhage is the second most common cause of stroke.
Concussion
A concussion is a common injury often caused by a blow or jolt to the head.
It can also occur when the body gets hit fast, accelerating and decelerating, causing the brain to move inside. It can lead to a temporary loss of function, but a repeated concussion can permanently damage.
Edema
Edema refers to swelling arising from trapped fluid and can occur anywhere in the body, but edema in the brain is serious.
The skull does not stretch with swelling, which puts much pressure on the brain, causing it to press against the skull.
Skull Fracture
Although the skull is much stronger than other bones in the body since they don't have bone marrow, it is susceptible to fractures from a severe impact and may come along with an injury to the brain.
Diffuse Axonal Injury
Also referred to as sheer injury, these occur when the brain shifts and rotates inside the skull, causing damage to the brain's long connecting nerve fibers known as axons.
These are often life-threatening and severe traumatic brain injuries, leading to permanent brain damage or death.
We won't let you sign a settlement without real pay money.
We don't spend our money buying expensive cars and radio ads.
We take on fewer cases, meaning you get top-priority results.
We have the financial resources to stave off any insurance company's procedural parlor tricks or legal loopholes.
Reviewing and filling out time-consuming paperwork.
Conducting investigative case research on your or your loved one's behalf.
Responsibility for proving your lost income. (Financial support after California electrocutions, seizures, wrongful death, etc.)
Symptoms of Brain Injuries
Symptoms for a brain injury can range from mild to severe, physical to psychological. Sometimes symptoms can appear immediately after the accident, while others could take days or weeks.
Mild Traumatic Brain Injuries Symptoms
Mild brain injury physical symptoms include headache, nausea, fatigue, slurred speech, and dizziness. Sensory symptoms may include blurred vision, a bad taste in the mouth, or even a change in smell. Some people suffering from mild traumatic brain injuries may also become sensitive to light or sound.
A brain injury can affect an individual's behavior or mental state, leading to loss of consciousness, memory problems, mood changes, depression, anxiety, insomnia, or in some cases, too much sleep.
Moderate to Severe Traumatic Brain Injury Symptoms
Individuals suffering from Moderate to severe brain injury can also experience symptoms under mild brain injury and physical symptoms such as worsening headache, repeated vomiting, extreme loss of consciousness, convulsions, pupil dilations, weakness in limbs, and fluid drainage from the nose or ears.
The mental symptoms associated with moderate to severe brain injury include extreme confusion, unusual behavior, slurred speech, and coma.
Brain Injury Symptoms in Children
Children are just as prone to brain injuries as other vulnerable groups, if not more. Children may be unable to communicate symptoms, making it difficult for a parent to diagnose the condition and seek help.
However, parents can observe the following signs and immediately seek medical attention:
Changes in eating habits
Irritability
Persistent crying
Cannot pay attention
Deterioration in sleep habits
Drowsiness
Loss of interest.
Suppose you recently had an accident or a direct blow to the head and are experiencing any of the symptoms mentioned. In that case, it is crucial that you immediately head to a medical provider for evaluation. A brain specialist can examine your condition, determine the severity of the injury, and recommend a treatment plan.
Make sure you keep a file and gather all the medical records and bills. These are important when filing a claim against the negligent party. Contact our Texas brain injury lawyer immediately, as these treatments can be costly, taking a financial toll on the victim and their family. The sooner you begin the legal process, the quicker you'll be able to receive compensation for your injuries.
Traumatic Brain Injury Medical Treatment
Head and brain injuries can vary in severity, and before a doctor can recommend a treatment plan, they will have to assess the severity of your brain injury. Using the Glasgow Coma Scale, a brain specialist determines a person's ability to follow directions, move limbs, and speak to assess the injury's severity.
After the Glasgow Coma Scale, doctors will conduct further examination tests, including CT Scan and MRI, before recommending a treatment plan.
Mild traumatic brain injuries do not require any special treatment except for rest and over-the-counter pain medications. However, the injured victim must monitor their symptoms and attend follow-up appointments.
In a moderate to severe traumatic brain injury, an injured victim requires emergency care, focusing on providing constant oxygen and adequate blood to prevent further injuries. Medications, including anti-seizure drugs, coma-inducing drugs, and diuretics, are often provided to avoid secondary brain injuries.
Brain specialists may conduct emergency surgery to address clotted blood, skull fracture, and internal bleeding to prevent additional tissue damage.
Injured victims suffering from serious brain injuries may also require rehabilitation to help them relearn basic skills, including walking or talking.
Michael Ehline:
Background:
Inactive U.S. Marine
Former Los Angeles City Attorney Law Clerk
Former California Court of Appeal extern
Avvo 5-star rated lawyer
Multiple Superlawyers Rising Star Winner
Multiple Nominee – US News-Best Lawyers
We hire the best medical doctors with years of experience helping wounded, grimacing patients
Legal researcher
Appellate attorney
Litigator
USMC work ethos.
Therapy starts at the hospital before the patient is moved to an inpatient rehabilitation unit or other location where specialized therapists will work with them. These may include physiatrists, occupational therapists, speech therapists, neurologists, and others, depending on the severity of the brain injury and the part of the brain damaged.
Common Causes of Traumatic Brain Injury
Besides motor vehicle accidents and gunshots, according to the Centers for Disease Control and Prevention, there are many other causes of traumatic brain injury, and these include:
Motorcycle accidents
Slip and fall accidents (nearly half of TBI-related hospitalizations)
Sports accidents
Boating accidents
Construction accidents
Assaults
Fire-arm-related accidents.
Working with an attorney after your brain injury accident is essential to determine the liable parties and your ability to recover compensation.
Our Texas brain injury lawyers have the experience and resources to conduct an investigation and identify the cause of the accident and the liable party(s) for your injuries.
If your traumatic brain injury is due to another's negligence, our legal team will help pursue the claim to obtain compensation for your damages.
Damages You Can Recover in Traumatic Brain Injury Claim
Skilled personal injury lawyers understand the types of damages they can recover by assessing the case, the severity of the injuries, and how it impacts the injured victims' lives.
Our brain injury lawyers have recovered medical bills, hospitalization costs, rehabilitation bills, therapy costs, transportation for hospital visitations, prescription drugs, lost wages, future medical expenses, loss of future earnings, and other types of economic damages.
Although economic damages make up a considerable sum, victims often incur non-economic damages too. Our personal injury lawyers have already recovered millions in non-economic damages, such as loss of quality of life, mental anguish, pain and suffering, loss of consortium, and others.
The damages vary from case to case as every case is unique, so it is crucial to speak to our legal team to help assess the damages and calculate the value of your personal injury claim.
Why Do You Need Our Personal Injury Lawyers?
After seeking medical care, hiring a brain injury lawyer should be your number one priority. Treating a brain injury is expensive.
According to Northwestern University, the leading private research and teaching university, depending on the severity of the brain injury, it can cost the patient up to $3 million in lifetime costs.
A brain injury can lead to financial constraints, and filing a claim is essential. TBI victims who pursue claims themselves while managing their recovery end up with a lower settlement.
To have a valid lawsuit, brain injury victims must prove the following elements of negligence:
The defendant had a duty of care
The defendant breached their duty
The breach resulted in the plaintiff's injuries
The plaintiff suffered injuries from the defendant's negligence.
Having a dedicated advocate team to pursue your brain injury lawsuit can increase your chances of obtaining the maximum compensation and allow you to focus on your medical treatment and recovery, away from all the stress of handling an insurance company.
Our brain injury lawyers understand the complications arising from a head or brain injury in one's life. They will fight to protect your rights and hold the negligent party responsible for your loss.
Do You Need Austin Brain Injury Attorneys?
In Austin, Houston, or any other part of Texas, reaching out to a brain injury attorney with experience in a particular region is crucial, as the laws vary from city to city. For example, the statute of limitations for personal injury claims against government entities is six months. Still, it is just three months in Houston, so it is crucial to reach out to Austin brain injury lawyers if you're injured in Austin.
Contact our Austin brain injury lawyers as soon as possible to avoid delays, as most personal injury cases have a short window to file brain injury claims.
We will help you take steps to mitigate permanent brain damage from serious head injuries once you form an attorney-client relationship with our lawyers. Skull fractures and damage to brain tissue require brain experts and cutting-edge science. Prompt medical attention is super important in a personal injury case like yours. Functioning normally or close to normal may require years of expensive physical therapy.
Memory loss may be permanent as well. We will steadfastly hold the responsible party accountable for your brain injury case. Were you injured in a motor vehicle accident or some other mishap? We can be reached at (833) LETS-SUE 24 hours a day, seven days a week.
Schedule a Free Consultation with Texas Brain Injury Attorneys
Open-head injuries happen. Most traumatic brain injury (TBI) claims, like shaken baby syndrome, are due to another's negligence or recklessness. If you suffered a brain injury due to another's fault, contact our experienced and aggressive brain injury lawyers for a free case review, as you may qualify for compensation.
Feel free to reach out anytime, 24/7, to speak to an experienced and aggressive burn injury professional at (833) LETS-SUE or fill out our online contact us form.
Military Base Accidents:
Michael Ehline is an inactive U.S. Marine and world-famous legal historian. Michael helped draft the Cruise Ship Safety Act and has won some of U.S. history's largest motorcycle accident settlements. Together with his legal team, Michael and the Ehline Law Firm collect damages on behalf of clients.
We pride ourselves on being available to answer your most pressing and difficult questions 24/7. We are proud sponsors of the Paul Ehline Memorial Motorcycle Ride and a Service Disabled Veteran Operated Business. (SDVOB.) We are ready to fight.