If we don't win, you don't pay.
Speak to the Attorney.
Born to serve.
633 W 5th Street #2890
Los Angeles, CA 90071
(213) 596-9642.
2323 S. Voss Rd, Suite 244
Houston, TX 77057
(832) 592-1260.
Date Modified: November 14, 2023
Our Texas Bus Accident Attorneys Are Here to Help. Did you get run over or injured in a crash involving a Texas-based bus that collided with you or your vehicle?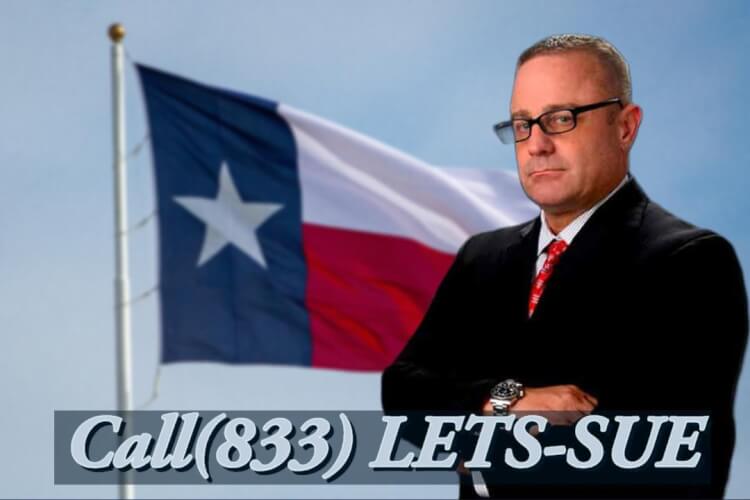 Hurt in a Texas Bus Accident?
According to the National Highway Traffic Safety Administration, the school bus is much safer than traveling in other vehicles, including private charter buses like tour buses. Although 4 to 6 school children die annually in bus accidents, the statistics are less than 1% of all nationwide fatalities. However, school bus accidents are often deadly, involving a child injured while boarding or departing the vehicle.
Legally bus companies and drivers are common carriers. This term means they owe a "special duty" of care to ensure you get there safely as a passenger. Riding buses down the interstate shouldn't be risky because of its safety features. However, an unmaintained bus or a negligently repaired or manufactured bus can kill. Like a commercial truck driver, a negligent driver behind the wheel of a bus can increase the risk of accidents.
A bus accident may not be as common as a vehicle accident, but when it does happen, it puts the lives of all the commuters on the bus and the other drivers on the road at risk.
Contact Us Today
We won't let you sign a settlement without real pay money.
We don't spend our money buying expensive cars and radio ads.
We take on fewer cases, meaning you get top-priority results.
We have financial resources to stave off any insurance company's procedural parlor tricks or legal loopholes.
Reviewing and filling out time-consuming paperwork.
Conducting investigative case research on you or your loved one's behalf.
Responsibility for proving your lost income. (Financial support after California electrocutions, seizures, wrongful death, etc.)
Why Do Clients Choose Us?
Contact our bus accident attorneys for a free case evaluation if you were recently hurt in a bus accident. We have decades of experience handling dangerous bus cases and helping with employee claims, not just rider occupants. We understand human emotions and want to establish that we are on your team.
For this reason, we offer a free case review and work on a contingency fee basis if we choose to take your complicated case. Our professional team operates statewide from Houston and Dallas and has vast experience helping people recover damages in all types of bus accidents, including wrongful death claims.
Texas Bus Accident Statistics
Federal Motor Carrier Safety Administration 2020 report reveals the following about commercial truck and bus accidents in the United States:
There were 4,998 fatal commercial vehicle accidents (commercial trucks and buses) and 0.177 bus fatalities per 100 million miles traveled, a 14% increase since 2019.
In 2020, commercial trucks and bus accidents caused 108,000 injury crashes.
Between 2010 and 2020, 11% of the fatal bus accidents included intercity buses, 38% school buses, and 35% transit buses.
Michael Ehline:
Background:
Inactive U.S. Marine
Former Los Angeles City Attorney Law Clerk
Former California Court of Appeal extern
Avvo 5-star rated lawyer
Multiple Superlawyers Rising Star Winner
Multiple Nominee – US News-Best Lawyers
We hire the best medical doctors with years of experience helping wounded, grimacing patients
Legal researcher
Appellate attorney
Litigator
USMC work ethos.
Deadliest Bus Accidents in the United States
The following are the deadliest bus accidents in US history.
2017 Pickup Truck Case
This devastating bus crash killed 13 people in Uvalde, Texas, involved a bus full of senior members of First Baptist Church, located in New Braunfels, returning from a church retreat on March 29, 2017. The bus was traveling along Highway 83 due north of Uvalde. Out of nowhere, a small truck drifted across the highway center line and collided with the church bus. (private company.)
1999 Bus Crash on Casino Trip
On May 10, 1999, a bus left New Orleans on a Casino trip to Mississippi when suddenly the bus veered off three lanes of traffic, hitting the guard rail, and going into a grassy area, eventually ending up in an embankment resulting in 22 deaths and 20 injured.
1988 Carrollton Bus Collision
On May 14, 1988, a church youth group traveling on a bus crashed into an oncoming pickup driver driving under the influence. The impact caused the bus to burst into flames, resulting in the death of 27 people.
1958 Prestonsburg Bus Crash
On February 28, 1958, a Floyd County school bus embarked on its journey on a rainy day with 48 students. During the trip, the bus rear-ended a truck, swerved into an embankment, and submerged in the water. The bus driver and 26 children drowned in the devastating accident.
Texas Personal Injury Law Allows Compensation for Injuries from Another's Negligence
Many bus accidents occur in the United States, including Texas, each day resulting in the loss of many lives. Under Texas personal injury law, injured victims and surviving family members can pursue compensation for their loss from bus accidents.
Reaching out to our experienced Texas bus accident attorneys can increase your chances of securing monetary compensation for the damages. We understand that money will not undo the accident or its effects but can help you pay the bills and move on with your life.
Common Bus Accident Injuries
The typical accident injuries arising from public transit bus or school bus accidents include:
Internal injuries
Mental anguish
Spinal cord injuries
Brain injuries
Burn injuries
Lacerations
Bruises and sprains
Broken bones and fractures
Whiplash injuries
Severed limbs.
Other types of injuries may occur, and depending on the severity of your injuries, you may develop symptoms that can progress into severe complications if left untreated.
Texas Bus Accident Cases We Handle
Our reputable Texas bus accident lawyers handle all sorts of bus accidents, including:
Bus-car accidents
Bus-motorcycle collisions
Bus-bus collisions
Bus-pedestrian crashes
Bus accidents due to defective parts.
Whether it is school bus accidents, tour bus crashes, public transportation bus crashes, charter bus accidents, airport transfer bus crashes, or any other, bus accidents can lead to catastrophic injuries.
Speaking to an experienced Texas bus accident attorney is crucial to learn more about your rights as an injured victim.
Who Is Liable for Bus Accident Injuries?
Determining the at-fault party for a bus accident can be challenging without a proper investigation into the incident. One party could be responsible for the bus accident or multiple, and identifying the liable parties is the first step to pursuing compensation.
Liability for a bus accident revolves around negligence. Every driver and rider on the road must ensure reasonable care while operating their vehicle and exercise caution to prevent accidents.
Bus Drivers
Bus drivers could be responsible for the accidents by acting negligently. They may be violating traffic rules or driving under the influence resulting in devastating accidents.
Injured victims may file claims against the negligent driver's insurance company if the driver is a private contractor.
Bus Driver Master and Servant?
In most cases, bus drivers are employees (servants) of a school district or a public transit bus company (master-governmental agencies.). Under the respondeat superior doctrine, the employer is responsible for the many claims and actions alleged against their agents. Injured victims may have to pursue compensation against the business or a government organization depending on the employer's status, whether public or private companies.
A bus driver operating these commercial vehicles may only sometimes be the one responsible for the incident. Since they're used constantly, buses go through considerable wear and tear daily. It is essential to carry out regular maintenance to ensure the bus is in optimum condition before picking up the bus passengers.
An experienced Texas bus accident lawyer will help investigate the party responsible for the bus maintenance and hold them accountable for the damages resulting from their negligence leading to a car accident. Our experienced lawyer can also help identify other motorists with insurance to help cover your serious injury claim.
Other Drivers
An accident could occur because of the negligence of a passenger vehicle driver on the road. Perhaps they're texting while driving or not paying attention to the road resulting in a bus-car crash causing severe injuries to the bus. In that case, injured victims may file bus accident claims against the negligent driver responsible for the accident.
Legal professionals at our firm will act in real time as soon as accidents happen to shield you and protect your claim. Will will go to work immediately to prove negligence and get you a large, swift settlement in the aftermath. We will even meet you at the hospital to get things moving quickly anywhere in Greater Houston or Texas. We worry for you as you heal and focus on your recovery.
Bus Manufacturer
Bus manufacturers have the duty to ensure that the buses they produce meet and exceed the minimum safety requirements before selling them to individuals, companies, or institutions.
A faulty brake, defective seat belts, defective design, or any manufacturer defect could be the primary cause of the bus accident, making the bus manufacturer liable for injuries.
Government Entities
Local government bodies are responsible for ensuring that the roads are in good condition for all drivers and motorcyclists. Bad roads, including potholes, cracks, uneven surfaces, overgrown vegetation, and other hazards, can lead to unsafe driving conditions.
According to the White House press release, there are 818 bridges and over 19,400 miles of highway in poor condition in the Lone Star state, and under the Infrastructure Investment and Jobs Act, the state is expected to receive more than $26.9 billion. Such reports highlight the dire situation the state's roads are in.
If the bus accident occurred due to poorly maintained roads, the accident victims could pursue compensation against the entity responsible for road maintenance.
School Bus Accidents
As noted at the beginning, school bus accidents involving the government are less common, but when they occur, they often involve a child getting run over while boarding. Either way, the government code applies against a government agency in this type of wreck.
It is crucial to speak to an experienced bus accident attorney about your accident, as your claim process may differ depending on the type of accident.
For example, the claims process against a governmental entity is significantly different than pursuing claims against private bus companies, individual contractors, or even hotel shuttle buses.
Our bus accident lawyers can help you navigate through the claims process. We have the experience and resources to investigate your accident to determine the negligent party and hold them liable for your loss during the legal process.
Texas Statute of Limitations for Bus Accidents
Statute of Limitations for Private Owned Bus Company
The statute of limitations allows injured passengers to pursue a lawsuit against the negligent privately owned bus company or individual within two years following the date of the accident. This statute applies to private commercial vehicles in a car accident accused of driver error or some other bus accident case.
But in a case with multiple parties, different statutes could apply against these large companies. And if you blow the statute, you could sink your personal injury claim under Texas law. This is another important reason for forming an attorney-client relationship to handle your potential personal injury lawsuit to fight the insurance companies.
Statute of Limitations for Government Owned Company
Notice deadlines differ when you sue or make claims against a bus company for failing to keep pedestrians or passengers safe. Unlike personal injury claims against private bus companies or individual contractors, injured passengers only have six months to submit a notice of claim against the government agency responsible for their bus accident.
The deadline may be even shorter, depending on the city. Reaching out to our skilled personal injury attorney for your bus accident claim immediately following your accident is essential, as you may not have much time.
Limits on Damages You Can Recover from Government Entity
Damage caps exist in Texas for inevitable bus accidents. General damages typically include non-economic damages for conditions like pain and suffering. Special damages usually help victims recover compensation for lost wages and medical expenses to pay for medical treatment from the at-fault party.
But if you sustained injuries from a commercial bus on public roadways, seeking compensation for your physical impairment and emotional conditions is not as clear-cut as in California. Again, this is why you can only afford to hire the best attorneys when pursuing large bus companies and public entities.
School Buses and Public Buses Pay Less Compensation
Whether it is a school bus accident or a public transportation bus accident, limits exist under the Civil Practices and Remedies Code Section 101.023.
There are limits to how much bus accident victims can recover from the government, including:
State government and municipality liability: $250,000 per individual and $500,000 for every single occurrence of bodily injury or death.
Local government and emergency service organization liability: $100,000 per individual and $300,000 for every single occurrence of bodily injury or death.
Although most city buses carry $5 million in insurance, a person can only sue the relevant body for the above-mentioned damages. Getting an award of punitive damages could be subsumed by this section, so make sure your lawyer is a pro, working on a contingency fee basis.
Our experienced Texas bus accident lawyers may be able to recover maximum compensation for your serious injuries from other parties. Since federal agencies like the National Transportation Safety Board and the NHTSA will likely be involved in investigating any motor vehicle accidents, we have vast experience working with them and sharing data.
Do You Need a Bus Accident Lawyer for Your Injuries?
Your accident may be due to a negligent bus driver or a bus entity operated privately or owned by a government entity, making claims more challenging to pursue than a private trucking company. Many buses could be involved as well, and these at-fault parties must be held liable for their role if you or a family member were injured near or on a bus.
Gathering evidence of negligence and lousy bus designs, staying on top of deadlines, and handling the relevant party's insurance company can be more hectic than you think. Although companies have millions of dollars in insurance coverage, recovering compensation is a complex and time-consuming process.
After your accident, an injured victim must know the steps to take and how to handle queries. A single statement to the insurer or a slight slip-up in the claims process can jeopardize your entire claims process.
Let an experienced attorney handle your legal matters following your accident while you focus on healing from your injuries. Our attorneys maintain a strong relationship with our injured clients, conduct investigations to gather evidence and handle the insurers on their behalf.
Schedule a Free Consultation With a Top Texas Bus Accident Lawyer
Were you involved in a bus accident? Want to speak with top lawyers with a proven track record for winning large verdicts and settlements against drivers of semi trucks and commercial buses? Texas bus accidents can cause long-lasting serious injuries affecting your life, financial status, and relationships. Having a reputable law firm protect your rights and pursue claims can increase your chances of obtaining maximum settlement.
Our multi-million dollar advocates will hire the proper expert witnesses, investigate the accident scene locations, and advance costs for the police report to kick-start your bus accident claims.
We are ready to help you get justice to compensate you fairly and thoroughly. We can handle any case from Harris County, San Antonio, to the border states. Contact our legal team for a free consultation to discuss your claim and learn about your legal options. You can contact us anytime, 24/7, at (833) LETS-SUE, or use our online contact us form for verification and a prompt return email reply.
Military Base Accidents:
Michael Ehline is an inactive U.S. Marine and world-famous legal historian. Michael helped draft the Cruise Ship Safety Act and has won some of U.S. history's largest motorcycle accident settlements. Together with his legal team, Michael and the Ehline Law Firm collect damages on behalf of clients.
We pride ourselves on being available to answer your most pressing and difficult questions 24/7. We are proud sponsors of the Paul Ehline Memorial Motorcycle Ride and a Service Disabled Veteran Operated Business. (SDVOB.) We are ready to fight.