If we don't win, you don't pay.
Speak to the Attorney.
Born to serve.
633 W 5th Street #2890
Los Angeles, CA 90071
(213) 596-9642.
2323 S. Voss Rd, Suite 244
Houston, TX 77057
(832) 592-1260.
Date Modified: November 14, 2023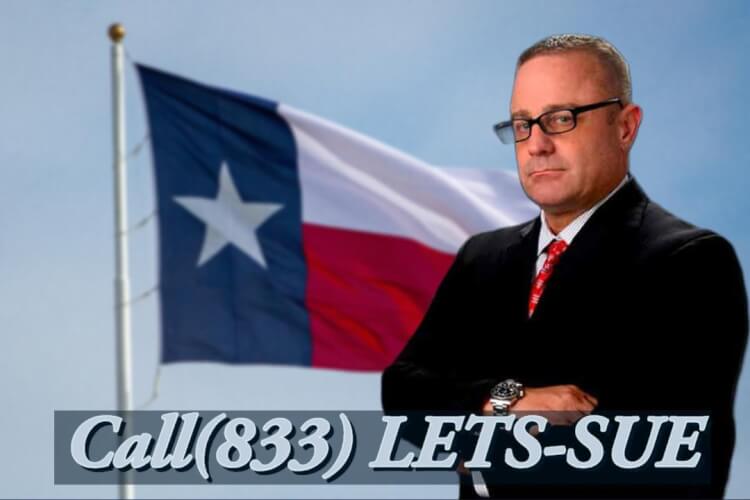 Receive a Free Consultation Today to Recover Compensation. An accident can cause minor to severe injuries and, in some cases, even death.

Got Involved in a Car Wreck?
Fortunately, under Texas personal injury law, injured victims can pursue compensation if their accident occurred due to another's negligence. Contact our Texas car accident attorneys to learn more about your rights as an injured victim. A qualified auto accident attorney is standing by 24/7 to help you with your car accident case. Our Texas car accident lawyers have won multi-million dollar verdicts across the nation.
Why Clients Prefer Ehline Law Firm Personal Injury Attorneys, APLC
Our lead personal injury lawyers have even lobbied Congress on behalf of victimized consumers. Call us today to discuss your car accident case, or keep reading if you still need convincing. After reading this, we doubt you will think anyone else will be able to handle your personal injury claim or insurance claim better.
We won't let you sign a settlement without real pay money.
We don't spend our money buying expensive cars and radio ads.
We take on fewer cases, meaning you get top-priority results.
We have the financial resources to stave off any insurance company's procedural parlor tricks or legal loopholes.
Reviewing and filling out time-consuming paperwork.
Conducting investigative case research on your or your loved one's behalf.
Responsibility for proving your lost income. (Financial support after California electrocutions, seizures, wrongful death, etc.)
Texas Car Accident Statistics
According to the Texas Department of Transportation (DOT), there were 3,896 fatal car crashes in 2020, a 7.53% increase since 2019. The department also reported 14,660 people suffering from severe injuries in car accidents across Texas.
What's concerning is that the annual vehicle miles traveled in 2020 were 260.58 billion miles, a decrease of 9.59% since 2019. Even with the reduced miles drivers traveled in Texas, the Lone Star state witnessed an increase in fatal car crashes.
Experts blame the pandemic for an increase in fatal crashes, as many drivers drove recklessly, speeding unnecessarily on wide, sparsely populated roads. Our Texas team is not just Houston auto accident lawyers. We help victims of any Texas car accident anywhere in the Lone Star State. Did you suffer a severe injury and now have problems with the car insurance company? Keep reading!
Texas Uses a Modified Form of Comparative Negligence
Even the most skilled personal injury lawyer cannot win all devastating car accidents. How car accidents happen matters, and each state varies whether you carry car accident insurance. In states following a no-fault rule, injured victims must file a claim with their insurance company to recover damages, including pain and suffering, for their serious car accident.
However, in a fault-based state, accident victims must file a claim against the negligent party's insurer to recover compensation for their loss.
Texas is a fault-based state but uses a modified form of comparative negligence. The state allows injured victims who are partially at fault to recover compensation for their injuries.
However, if the degree of fault of the accident victim is greater than 50%, they lose their right to financial recovery. Getting the best legal representation for challenging insurance claims with disputed liability is a great way to deal with insurance adjusters. But many car accident victims make the mistake of singing like a canary to the insurance adjuster before hiring the right law firm. This issue can severely hamper your negotiations with the auto insurance company and ruin your future personal injury lawsuit against the at-fault driver. Whether you carry car insurance or not, you need the right legal team to get full and fair compensation.
What Are the Most Common Types of Car Accidents?
There are many types of car accidents our experienced attorney has handled.
But some of the most common types include the following:
Single vehicle accidents
Multi-vehicle accidents
Head on crashes
Rear end collisions
Side impact collisions
Side sweep accidents
Rollover accidents
Blind spot accidents
Merging accidents.
The nature of the accident can vary, but the factor that affects whether or not you can recover compensation depends on negligence and the type of injury. Typically, a wrongful death yields a higher settlement payment than a fender bender with whiplash with a few physical therapy visits. Conversely, a drunk driving accident where the defendant only caused property damage to a parked car gets you nothing for a bodily injury. Make sense so far? Car accident damages involve many factors.
Common Causes of Auto Accidents in Texas
According to the Texas DOT, 22 million vehicles and 328,300 motorcycles are registered in the state. With so much traffic in Texas, keeping your eyes on the road is crucial. But, no matter how careful you are, someone may be negligent, leading to a car accident.
Car accidents can occur for many reasons; here are some of the common causes of them:
Distracted drivers
Texting
Speeding
Driving under the influence (drugs/alcohol)
Wildlife
Bad weather
Tire blowouts
Improper vehicle maintenance
Construction
Dangerous intersections
Inadequate lighting
Poorly maintained roads.
Types of Car Accident Injuries
Any accident poses a particular risk of injuries to the drivers and other occupants of the car.
An injured victim may suffer whiplash, soft tissue, spinal cord, traumatic brain, head, and neck injuries depending on the accident's severity.
A car wreck can also cause broken bones, fractures, sprains, lacerations, abrasions, and burn injuries.
Injured victims must seek medical attention immediately following an accident, even if they don't show any signs of injuries. Sometimes, it can take a few minutes to hours to even days for injuries to manifest, which is why victims need to undergo a medical examination. Delaying a diagnosis can lead to medical complications, further affecting the victim's health.
Medical treatment can be costly, and filing a claim can help you obtain money to pay for your medical bills. It is essential to keep all medical documents, including medical bills, reports, and doctor's notes, with you as they are all evidence used to support your claim. Contact our personal injury attorneys if unsure what to do after an accident.
Factors Affecting Your Auto Accident Claim
Several critical factors affect the success and value of your claims, including the following.
Negligence
One of the factors to determine whether you have a valid claim is negligence. If your accident resulted from another's negligence, you might pursue compensation for your injuries or property damage. However, if you're partially at fault for the crash, it will affect the value of your claims.
Severity of Injuries
The severity of your injuries will help determine the value of your claims. For example, a claim for traumatic brain injuries will be considerably higher than a broken bone because brain injuries are expensive to treat, requiring surgery, rehabilitation, and therapy sessions.
Impact of the Accident on Personal Life
Sometimes, injuries from an accident can be so severe that they can cause permanent damage, affecting the victim's quality of life. A broken bone may not have as much of an impact on an accident victim's life as compared to traumatic brain injuries.
Brain injuries or other serious injuries can affect a person's employment status, finances, relationships, and mental health. All of these add up, contributing to the value and success of an injury claim.
What Is the Deadline for Filing a Texas Car Accident Lawsuit?
Under the Texas statute of limitations, injured victims have two years to pursue a car accident lawsuit against the negligent party's insurer. If they fail, they lose their right to seek compensation. The clock to file a suit begins from the accident date rather than when the insurer rejects your claim.
Michael Ehline:
Background:
Inactive U.S. Marine
Former Los Angeles City Attorney Law Clerk
Former California Court of Appeal extern
Avvo 5-star rated lawyer
Multiple Superlawyers Rising Star Winner
Multiple Nominee – US News-Best Lawyers
We hire the best medical doctors with years of experience helping wounded, grimacing patients
Legal researcher
Appellate attorney
Litigator
USMC work ethos.
Suppose you feel that the third-party insurer is delaying your claims. In that case, you must reach out to our auto accident lawyers immediately, as you're losing precious time to pursue legal action. Insurance companies are notorious for using delay tactics to avoid facing legal action or coerce accident victims into accepting a lowball settlement offer.
Certain instances can pause or toll the statute of limitations, and these include:
The victim is a minor
Status of the negligent party (a taxi cab company or transportation company with a history of limo and bus accidents, etc.)
The negligent party dies
The victim is mentally disabled
The negligent party leaves Texas.
Another critical thing to remember is that the statute of limitations is much shorter for claims against government agencies.
Under the Texas Tort Claims Act, injured victims have six months to submit a notice of claim to the relevant government entity. The deadline to pursue legal action is even shorter, 90 days if your car wreck occurred due to Houston municipal government entity.
If you need more time for your Houston car accident, contact our Houston car accident lawyer immediately, as it may be short.
You're at Fault for the Car Crash. Can You Still Sue?
It is essential to understand that even if you're at fault for the car accident, never admit fault.
There is no benefit to admitting fault; however, it may be potentially harmful to your case. Until you speak to a car accident attorney, it is best to stick to facts and talk as little as possible, as it could jeopardize your case.
Let the insurance companies investigate the details of the accident and battle it out amongst themselves. You may believe you're at fault, but additional evidence may hold the other driver responsible or partially liable for the car accident. Let the car accident claim play out; evidence may surface of the other driver's negligence with time.
For example, you may be speeding, leading you to believe that you're at fault for the car accident, but an investigation could reveal that the other driver was texting while driving. You were at fault for speeding, but the other driver was also at fault for texting or some other distracted driving. The insurance companies will then decide the fault and award damages accordingly.
If you're suffering serious injuries from a car accident, truck, or bus accident that was your fault and you have Personal Injury Protection (PIP), you must file a claim with your insurer. Although your insurer wants you to believe that they're on your side, the reality is that they're not working in your best interests.
Before speaking to your own insurance company, talk to our experienced car accident lawyer.
Do You Need an Attorney for a Minor Auto Accident?
Although a minor accident may cause minimal damage to your vehicle, it can lead to severe injuries and the need for expensive, long-term medical care. A minor car accident may not warrant concern, but appearances can be deceiving. In some motor vehicle accidents, you may suffer from a delayed injury that manifests over time, causing severe complications later.
Internal bodily and traumatic brain injuries are not evident just by looking at the skin's surface. They take time to develop. It may start with minor symptoms, progressing slowly into severe symptoms lasting weeks, months, or even years. If left unchecked, it can even transition into life-threatening symptoms.
Assuming that your accident or injuries are minor may lead your insurance company to force you to accept a lower car accident settlement offer. It would help if you got a complete medical examination done to determine the extent of your injuries and an experienced car accident attorney to handle the insurance company to recover maximum compensation. After all, you could be entitled to care from a surgeon or other qualified medical professional for your auto collision if you suffered injuries from car accidents in Texas.
Should You Contact a Houston Car Accident Attorney?
If you're in a Houston car accident, you need to contact our Houston car accident lawyers. The statute of limitations for filing claims against government entities differs for certain cities in Texas. Another crucial thing to remember is that Houston car accident attorneys are more well-versed with the local laws and handling claims process than an attorney practicing in other cities.
Our Houston car accident lawyers have the resources and experience to help identify the negligent party, file claims against their insurer, and hold them responsible for your injuries. We have substantial experience handling car accident cases across Texas, achieving superior results. Our attorneys are ready to help investigate the accident scene, gather the necessary evidence (including the police report), and pursue your claim against the other driver's insurance company to recover a maximum financial compensation settlement for your legal case.
IMPORTANT: You can purchase a copy of your Texas Peace Officer's Crash Report (CR-3) online from the Texas DOT. The first page of your Texas car accident report indicates your collision's date, time, and location. Page one also indicates the county name, city name, street name, and accident location [intersection, construction zone, school zone, etc.], including information about each party and driver involved. Property damage will usually be documented along with the at-fault party's insurance information responsible for a vehicle accident like a motorcycle crash in Houston, TX.
Schedule a Free Consultation With a Texas Auto Accident Lawyer Today!
Have you lost wages and unanswered auto accident claims in an unresolved personal injury case? Filing car accident claims cannot undo the trauma and injuries suffered by car accident victims. Still, it gives them the financial support they require to pay for their medical expenses, hospital costs, rehabilitation, and any other economic damage. It helps them move on with their lives.
If you are a car accident victim suffering injuries from an accident that was not your fault, contact our experienced auto accident attorneys for a free consultation, as you may qualify for compensation at full value. An automobile accident can completely alter a victim's life, and they must pursue compensation from the negligent driver's insurance company. If no reasonable offer is given, you must pursue personal injury litigation, our specialty. We can do so without upfront costs and walk you through the process until we successfully cover your medical care and other car collision-related expenses.
We can make you a top priority 24/7. And you can fill out our convenient online contact us form if you are too hurt or incapacitated to call our Houston auto accident attorneys today. Calling us at (833) LETS-SUE will be your first step to getting paid for the full extent of your serious injury claims.
Military Base Accidents:
Michael Ehline is an inactive U.S. Marine and world-famous legal historian. Michael helped draft the Cruise Ship Safety Act and has won some of U.S. history's largest motorcycle accident settlements. Together with his legal team, Michael and the Ehline Law Firm collect damages on behalf of clients.
We pride ourselves on being available to answer your most pressing and difficult questions 24/7. We are proud sponsors of the Paul Ehline Memorial Motorcycle Ride and a Service Disabled Veteran Operated Business. (SDVOB.) We are ready to fight.