If we don't win, you don't pay.
Speak to the Attorney.
Born to serve.
633 W 5th Street #2890
Los Angeles, CA 90071
(213) 596-9642.
2323 S. Voss Rd, Suite 244
Houston, TX 77057
(832) 592-1260.
Date Modified: November 14, 2023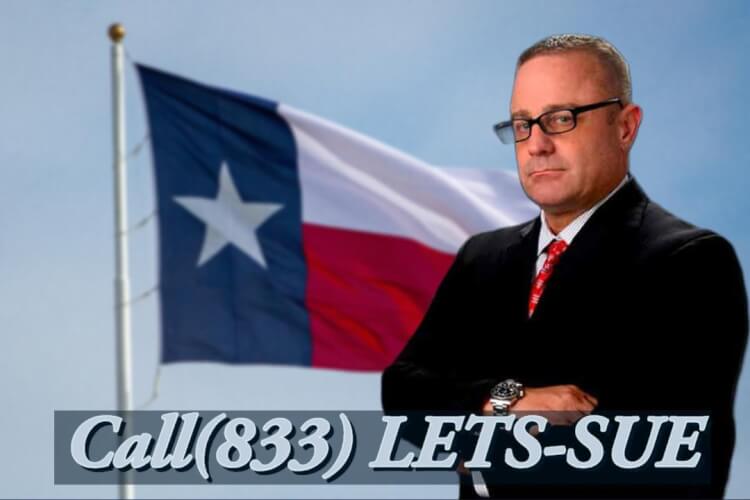 Speak to Our Texas Dog Bite Attorneys if you or a loved one is confused about Texas dog bites law and wants compensation after being attacked.

Dog Bite Claims Are Complex
The American Veterinary Medical Association revealed that 38.4% of households own at least one dog, and the number continues to grow.
Contact Us Today If You Were Bitten
Dogs are furry companions, which is why not many Texans realize that one day they might need to reach out to the office of a dog bite lawyer when animal attacks are to blame.
According to the Insurance Journal's "Top 10 States for Dog Bite Claims" 2011 report, Texas ranked #4 for the most dog bites and related wounds in the United States. DogBites.Org (an excellent data source) reported seven fatal dog bites in the state for 2022, with the vast majority inflicted by pit bulls. USPS, a leading mail carrier company, put Texas at #2 for the most dog bite cases involving their postal workers, with California leading the rankings.
DogBite.Org reports that 1,000 citizens require emergency care daily for serious dog bite injuries while 12,480 suffer serious complications, requiring hospitalizations annually. Dog bite victims must speak to our skilled Texas dog bite attorney to learn more about their rights to safety and compensation as injured victims.
We won't let you sign a settlement without real pay money.
We don't spend our money buying expensive cars and radio ads.
We take on fewer cases, meaning you get top-priority results.
We have financial resources to stave off any insurance company's procedural parlor tricks or legal loopholes.
Reviewing and filling out time-consuming paperwork.
You are conducting investigative case research on your or your loved one's behalf.
Responsibility for proving your lost income. (Financial support after California electrocutions, seizures, wrongful death, etc.)
Common Dog Bite Injuries
The breed of the dog matters when physically looking at the severity of the injury and the violent propensity to bite. But so do other things. Dog bites can be deadly, especially if the pet is not vaccinated.
A small taste can lead to permanent muscle damage, and the victim may require reconstructive surgery. Dog bites in children cause physical injury and also psychological trauma, including emotional distress if the injuries involve scarring.
The following are some common dog bite injuries:
Amputations and lacerations to your legs, back, hands, neck, face, fingers, and feet
Deep tissue loss
Broken bones and fractures
Scarring and disfigurement
Serious infections.
Treatment for injuries can result in medical bills, surgery costs, and other expenses. Fortunately, under Texas dog bite law, a dog bite victim may recover compensation against negligent dog owners.
Dog Bites Can Lead to Psychological Damage
In most cases, physical injuries can take time to heal, but eventually, they do. However, the emotional scarring caused by a dog bite can remain with the victim for the rest of their lives, making it difficult for them to recover. Victims may experience flashbacks, nightmares, depression, PTSD symptoms, and other emotional problems suffered in their life, making it challenging to live everyday life or hold a job again.
Our Texas dog bite lawyers understand these issues too well and can help pursue a dog bite lawsuit to recover compensation for your physical and emotional injuries. A settlement that fails to cover these contingencies that could occur, even in adults, is folly.
We are ready to help you or a loved one claim the owner responsible for maintaining a dangerous or vicious animal.
Michael Ehline:
Background:
Inactive U.S. Marine
Former Los Angeles City Attorney Law Clerk
Former California Court of Appeal extern
Avvo 5-star rated lawyer
Multiple Superlawyers Rising Star Winner
Multiple Nominee – US News-Best Lawyers
We hire the best medical doctors with years of experience helping wounded, grimacing patients
Legal researcher
Appellate attorney
Litigator
USMC work ethos.
Texas Dog Bite Law
Unlike some states with strict liability for dog bites, Texas does not have a civil statute that specifically mentions liability for damages caused by one's dog. In other words, unlike California, Texas follows the "one bite rule" to hold the owner strictly liable.
Texas follows the rules of negligence, meaning for any personal injuries (dog bites in this case), the victim may pursue compensation by filing claims for such a dog attack only if the dog's owner had actual or constructive notice of the dangers presented by the animal.
An injured victim may base their dog bite lawsuit on negligence, strict liability, or intentional misconduct. Our top animal attack lawyer, Michael Ehline, has assisted thousands of personal injury victims in challenging-to-win cases. If you have serious injuries or violations of animal control law that caused a death, we can help pursue compensation against the animal's owner. A total and fair settlement is what you deserve for injuries caused due to the carelessness of the dog owner, especially if they know the dog's history of past attacks.
Are There Leash Laws in Texas?
Similar to dangerous dog laws, leash laws are a means to prevent dogs from attacking others when not confined to the owner's property. Dog owners may be entirely responsible for their animal actions if they're off a leash, or it may only be a violation if the owner knowingly lets the dog off their leash, depending on the city.
There is no universal leash law in Texas, but it is up to the municipality to decide and implement its own rules if required. According to the Humane Society, some cities in the U.S. have Pit Bull bans or mandatory sterilization of these dogs to prevent future attacks. If there is no leash law in the city, the dog owner may not be required to put their pup on a leash at all times.
Want to Sue the Dog Owner?
Did someone you love suffer serious injuries, permanent disfigurement, or pass away from a wrongful death caused by a dog on a leash? Contact our knowledgeable dog bite lawyer to know more about the local leash ordinances in your city and make an injury law insurance claim.
We can even meet you or your wounded family member at the emergency room for a free consultation. Our injury lawyers are available to discuss the legal process and help you seek justice 24/7 at (833) LETS-SUE.
We will fight hard and take extra precautions to help you obtain compensation for your resulting injuries in places like:
Austin
San Antonio
Dallas
Harker Heights
Bastrop
Bellmead
Belton
Brenham
Caldwell
Georgetown
Hearne
Madisonville
McGregor
Navasota
Pflugerville
Rockdale, and Round Rock.
We will go all the way to the Texas Supreme Court in furtherance of your interests, all on a contingency fee basis.
Texas Cities Can Pass Legislation to Strengthen Dog Attack Laws
True, there are state laws governing a dog bite case. But a great lawyer will also look at local violations to increase the likelihood of recovering the most dog bite compensation. Local municipalities in Texas have the authority to enforce legislation allowing them to strengthen dog attack laws. Cities can pass ordinances that define an aggressive dog, which can help you negotiate a dog bite settlement for an animal attack.
For example, a dog exhibiting behavior representing potential danger is defined as an aggressive dog in Killeen. In some personal injury cases, this could be what helps animal attack victims get the most when dogs bite.
Filing a Dog Bite Claim May Make You Feel Uncomfortable
Most dog bite cases involve:
A familiar animal attack.
Making it uncomfortable for the victim to pursue a claim, especially if the dog's owner is your friend.
Relative.
Friendly neighbor.
However, letting the dog's owner know that an attorney will be dealing with their insurer can take the stress away after such harm.
You don't need to sue if you've got an experienced dog bite attorney working on your case. Our Texas dog bite injury lawyer, can present evidence in a way that pressurizes the insurance company to settle. Remember, you're seeking money from the insurer, not the dog owner.
Is It Important to Report a Dog Bite?
After a dog bite, even before hiring injury lawyers, the first thing to do is immediately seek medical treatment and report the incident to animal control.
Many victims of dog bites do not report dog bites because they're friends with the dog owner or don't want anything to happen to the pup.
However, a victim must keep that thought away as there are many crucial reasons to report a dog bite, including:
It protects others from dog attacks from the same pup. If the owner receives a warning from law enforcement, they will take preventive measures to ensure such an incident does not happen again.
Filing report helps access other relevant information about the dog owner, previous attack incidents, and vaccination details. It becomes evidence you must submit when filing a claim to recover compensation for your injuries.
Authorities use dog bite statistics (reported by individuals) for local and state dog bite legislation purposes.
A pet dog may attack others because they're neglected or do not receive the necessary training. Reporting the incident may allow animal control agencies to protect the animal.
What Should You Do Following a Dog Bite?
According to the Centers for Disease Control and Prevention (CDC), there are 4.7 million dog bites annually in the nation, making it a pretty common occurrence. What's unfortunate about these incidents is that about half involve familiar dogs, with children and men the most vulnerable groups.
Dog bites can be scary, but knowing what to do following a dog bite can help manage the stress and improve your chances of recovering compensation.
Here is what you should do immediately after your dog bite:
Seek medical attention
Call local authorities and let them know what happened
Identify witnesses and take down their contact details
Document your injuries
Take swift action to contact an experienced dog bite lawyer to file a claim against an insurance company if their insured / defendant owned or controlled the dog.
Do Dog Owners Have Insurance for Their Pets to Help Cover Damages?
In most cases, dog owners have a homeowners insurance policy that provides insurance coverage for the damage resulting from their dog attacks. Injured victims may claim against the dog owner's insurer to recover compensation.
However, the process can often be challenging as there is no particular dog statute in Texas, and insurance companies will try to do everything to avoid or minimize payouts. If the insurer rejects the claim, work with an attorney to pursue a lawsuit.
It is also crucial to remember that homeowners insurance may not cover the damages from a dog bite if the incident occurred outside the boundaries of the dog owner's property. In such situations, dog bite victims may sue the dog owner in court rather than their insurance company to seek compensation.
Some of the defenses the pet's owner may use include:
They did not know about their pet's aggressive behavior
The plaintiff trespassed on the defendant's property unlawfully
The owner properly restrained and controlled the dog.
Damages You Can Recover from Your Dog Bite Injuries
Our Texas dog bite attorneys have the ability and experience to handle dog bite claims and won't stop pursuing the insurer until you receive what you're owed; financial compensation for economic and non-economic damages.
Economic damages are directly linked to the injuries and include medical bills, lost wages, loss of potential earnings, and rehabilitation costs (physical therapy, doctor treatment for rabies infection, etc.), among others
Non-economic damages are non-monetary losses arising from the incident. These include loss of quality of life, emotional trauma, pain and suffering, and other damages.
Pursuing a Dog Bite Claim or Going to Court
Depending on how severe the dog bite injury is, it can lead to financial constraints for the victim and their family. With medical expenses piling on with every visit to the hospital, it is crucial to take legal action and file a claim against the negligent dog owner or their insurance company to help protect yourself financially.
A claim process can be challenging, and you need an experienced attorney to help guide you through your legal options.
In many situations, you may pursue claims against the homeowner's insurance, and our attorneys will help negotiate a fair settlement on your behalf. However, in cases where the insurance company denies your claim, you may have no other option but to pursue the compensation in court.
Notice or Knowledge
In Texas, the primary defense is, "I didn't know my dog was dangerous." Notice is the big way to avoid being liable for strict liability. In Texas, there remains more than one legal basis for injured victims to bring dog bite lawsuits and to prove notice. The severity of the injury is not what matters at this stage. In the liability phase, you secure a finding that the owner knew or should have recognized.
Actual or Constructive Notice: They can argue that the dog's owner was aware of the dog's aggressive or vicious nature, making the owner liable for the damages. For that, the dog bite victim must prove that the owner was aware of the dog's dangerous propensities, regardless of negligence.
However, if the dog victim cannot prove that the owner knew about their dog's vicious nature, they have the legal option to argue:
Negligent Control: The bite victim or the survivors can argue that the owner was negligent in maintaining control of their furry pet. To prove negligence, the victim must prove that the owner failed to ensure reasonable care in preventing the animal attack on the premises. For example, a victim may argue that the owner was negligent because they did not have the leash on their pet, violating the local leash ordinance.
Schedule a Free Initial Consultation With a Texas Dog Bite Lawyer Today
Were you a bit and trying to carry on negotiations without an experienced lawyer? Is the adjuster scaring you to take a lowball settlement offer? Whether a strict liability or a negligent case, getting help from an experienced lawyer can increase your chances of recovering compensation. Our experienced dog bite lawyers have experience handling aggressive cases with a superior track record and are well-versed with local and Texas dog bite laws. We are also experts in holding people accountable for car accidents, truck accidents, and more.
If you suffer from dog bite injuries, contact our Texas dog bite lawyer to discuss your legal options and receive a free consultation. Once we form an attorney-client relationship, we can thoroughly investigate everything, including any liability faced by a business or landlord. We will quickly go to trial with aggression if we can't settle your claim fairly.
When canines attack, you can call our supremely talented, award-winning legal team 24/7 at (833) LETS-SUE to make an appointment. You can also use our helpful online contact form for a quick email and to schedule a time to learn more about acquiring a significant monetary award for your serious injuries caused by a dog bite or attack, whether it's Houston, Dallas, or even the People's Republic of Austin.
Military Base Accidents:
California:
Northern, Southern, and Central California.
Michael Ehline is an inactive U.S. Marine and world-famous legal historian. Michael helped draft the Cruise Ship Safety Act and has won some of U.S. history's largest motorcycle accident settlements. Together with his legal team, Michael and the Ehline Law Firm collect damages on behalf of clients.
We pride ourselves on being available to answer your most pressing and difficult questions 24/7. We are proud sponsors of the Paul Ehline Memorial Motorcycle Ride and a Service Disabled Veteran Operated Business. (SDVOB.) We are ready to fight.