If we don't win, you don't pay.
Speak to the Attorney.
Born to serve.
633 W 5th Street #2890
Los Angeles, CA 90071
(213) 596-9642.
2323 S. Voss Rd, Suite 244
Houston, TX 77057
(832) 592-1260.
Date Modified: November 14, 2023
Receive a Free Consultation Today! When an accident causes someone's death, the grieving family members are left behind to fend for themselves financially.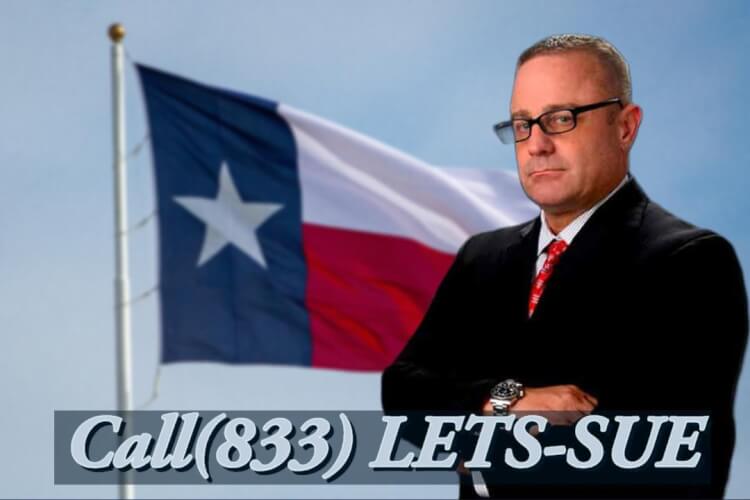 Expedite Your Wrongful Death Claims with Our Skilled Texas Team
From unpaid medical bills to funeral and burial costs, lost wages, and other losses, managing after a loved one's death can become stressful. The emotional injuries alone are almost too grim to bear for many, especially when another person's negligence killed someone.
Initially, families want to grieve and do not think about turning death into a legal matter. Automobile accidents, other negligent conduct, and emotional suffering can often prevent a person from seeking fair compensation as they are trying to grieve the deceased person and are more concerned about how criminal courts will punish the killer. But, with expenses starting to pile up, it's only a matter of time before they feel the financial crunch after a decedent's death.
We won't let you sign a settlement without real pay money.
We don't spend our money buying expensive cars and radio ads.
We take on fewer cases, meaning you get top-priority results.
We have the financial resources to stave off any insurance company's procedural parlor tricks or legal loopholes.
Reviewing and filling out time-consuming paperwork.
You are conducting investigative case research on your or your loved one's behalf.
Responsibility for proving your lost income. (Financial support after California electrocutions, seizures, wrongful death, etc.)
Our seasoned team of Marine veterans can successfully handle any Texas wrongful death claim on behalf of the wrongful death beneficiaries.
We Can Help You Legally While You Recover Emotionally
Just like how personal injury lawyers fight to receive compensation for injuries, our Texas wrongful death lawyers can help handle the legal issues and fight for the compensation you deserve. At the same time, you take the time to grieve your loved one's death properly. You can cut to the chase by letting our personal injury attorneys answer your wrongful death questions.
During your free consultation, we will explain some secrets of how to recover financial compensation (including punitive damages) due to another person's gross negligence or recklessness. You and the other family members will know they have a pillar of strength and honesty by their side with the legal training to win big. Call an experienced accidental death attorney today by dialing (833) LETS-SUE.
Understanding Wrongful Death Claims in Texas
Suppose a family loses their loved one in an accident due to someone else's negligence. In that case, they can pursue legal action to obtain compensation in the form of a wrongful death claim brought on behalf of a deceased individual, family member, or other relative.
It's similar to a personal injury case where an injured victim has the chance to recover damages for their own injury. Filing a wrongful death claim allows the surviving family members to pursue legal action for their loss of consortium, loss of a breadwinner, etc.
So it's really for them after losing their deceased loved one. The idea is to place the survivors in the same position if the dead person lived a full life. Every state's wrongful death laws vary regarding who can file claims and who can benefit from the compensation, and Texas cities like San Antonio, Houston, TX, etc., are no exception. Our Texas wrongful death law firm will hold the at-fault parties accountable should you decide to retain our legal services on your behalf. For example, the death could have been caused by a dangerous dog at dangerous premises. So, it's not always a car accident.
Our supremely talented and experienced personal injury lawyers are available 24/7 in towns like Houston, Texas, if you suffered the negligent loss of a loved one. With our training and hard work, our tier-one accident lawyers can help you with what happened and get you back on your feet after such a fatality. Call us for a free case review today at (833) LETS-SUE.
Types of Wrongful Death Cases We Handle
There are no particular types of accidents that give rise to wrongful death. Instead, the general focus is on any incident due to the negligence or intentional misconduct of others that can lead to wrongful death. We can act as liaisons between the hospital, doctor, insurance company, defendants, and those left behind. At the top of the list is motor vehicle accidents.
Our Texas wrongful death attorneys have substantial experience representing surviving family members, especially when it comes to:
Truck accidents (trucking accident is often mass casualty events with people fighting over insurance money.)
Motorcycle accidents
Medical malpractice
Workplace accidents
Nursing home abuse
Premises accidents
Car accidents
Slip and fall, and many more.
Not every death involves a willful act. No matter the act or omission leading to your loved one's death, you can contact our wrongful death lawyers for a free consultation to discuss your case and learn more about your rights against the negligent party. We are ready to take your call cheerfully and are available to talk 24/7. Your safety and happiness are typically not something the at-fault party thinks about. The insurance company representing the negligent parties will want to avoid paying monetary compensation for your intangible and economic damages at all. To them, the decedent's family is simply another statistic affecting their profit-to-loss ratios.
Who Can Bring a Wrongful Death Lawsuit in Texas?
Are you unable to find a good wrongful death lawyer or confused about who has the right to sue? Under Chapter 71 of the Texas Civil Practice and Remedies Code, only the surviving spouse, children, and parents can pursue a claim or lawsuit in Texas. Failing this, an exception must apply even if gross negligence was present in killing your immediate family members. We can help you and all the other wrongful beneficiaries.
Surviving Spouse
If the decedent's past marriage was formal or by common law, the spouse has the ability and right first to pursue a wrongful death claim. Under the law, the surviving spouse may even recover compensation if they remarried following their loved one's death or if they had separated prior to when the incident occurred.
A lawyer can act as the survivor's representative and as an administrator to make this happen, as well as investigate will and trusts in the aftermath for financial compensation.
Surviving Children
Biological and adopted children have the right to pursue legal action and benefit from the compensation following the death of their parents. However, adopted children cannot file a claim for their biological parents.
Surviving Parents
Biological parents or those who legally adopted the child can pursue a wrongful death claim for the death of their child due to another's negligence. Under Texas law, even divorced parents have the right to seek compensation.
Who Cannot File a Wrongful Death Claim in Texas?
Under Texas law, the statutory beneficiaries of a wrongful death claim are the surviving spouse, children, and parents. You cannot file a Texas wrongful death claim if you are a romantic partner or a fiancé.
Unlike other states, Texas law strictly limits who can file a claim, meaning the following individuals have no right to compensation in the Lone Star state:
Siblings
Grandparents
Relatives
Fiance
Stepparents/foster parents
Stepchildren not legally adopted.
Texas Wrongful Death Statute of Limitations
In Texas, several time limit rules are associated with wrongful death lawsuits. First, surviving family members have three months after the death to sue on their own. If they fail, the executor or administrator of the decedent's estate is permitted to sue. Otherwise, every surviving family member entitled to file must request not to file the suit.
The maximum amount of time to sue under the Texas statute of limitations is two years to pursue legal action following the death of a loved one. However, after two years, the eligible people lose their right to seek compensation for their loss. There are limited circumstances where you may be able to file a wrongful death claim after the two-year deadline after the victim's death. You must file your personal injury claim or waive your financial compensation rights.
For details on Texas statute of limitations exceptions or to avoid having your rights to compensation barred, you must contact our experienced wrongful death lawyer. Two years may seem like a long time, but you need to allow your attorney enough time to prepare a solid wrongful death case to have a better chance of recovering maximum compensation. This is why it's so important to call us about forming an attorney-client relationship.
Types of Compensation Survivals Can Recover
Eligible surviving family members can pursue the following compensatory damages in a wrongful death lawsuit:
Lost income
Loss of service, support, advice, and maintenance that was previously provided by the deceased
Loss of inheritance
Funeral and burial expenses, if paid for by a surviving family member
Mental anguish and emotional distress
Loss of companionship.
Once the court awards compensatory damages, in some instances, they can also award exemplary damages, commonly referred to as punitive damages. These are additional reparations to the family to punish the defendant and make an example.
It is crucial to note that survivors cannot receive compensation for the debt their loved ones leave behind. But without a lawyer to gather evidence and the right guardian ad litem, the other party could escape justice.
What Is a Survival Claim, and Is It Different from a Wrongful Death Claim?
You may have heard about survival and wrongful death claims, and they may sound similar, but both are entirely different. A wrongful death lawsuit holds the negligent person accountable for their actions and prevents them from doing the same in the future. It also compensates the family for the damages suffered following losing their loved one.
Michael Ehline:
Background:
Inactive U.S. Marine
Former Los Angeles City Attorney Law Clerk
Former California Court of Appeal extern
Avvo 5-star rated lawyer
Multiple Superlawyers Rising Star Winner
Multiple Nominee – US News-Best Lawyers
We hire the best medical doctors with years of experience helping wounded, grimacing patients
Legal researcher
Appellate attorney
Litigator
USMC work ethos.
Unlike a wrongful death claim, a survival claim is a legal action pursued by the grieving family members to recover compensation for the decedent's pain and suffering before their death. It could be minutes, hours, or even days of suffering before their death.
The damages awarded in a survival action go straight to the decedent's estate and are divided among the surviving family members. Suppose there is evidence that a grieving family's loved one suffered emotional and physical pain just before death. In that case, our attorneys will continuously pursue a wrongful death and a survival claim to ensure maximum compensation for the family members.
To have a successful survival action claim, the plaintiff must prove the following:
That they represent the victim's estate.
The decedent had a cause of action.
The decedent was legally entitled to bring the case if they were alive.
The defendant's wrongful act caused the decedent's injuries.
How Does the Compensation Split among the Survivors?
When many individuals have differing relationships with the decedent, it can be challenging to determine who receives what, as it may not be fair for some to receive equal parts of the damages recovered. If the wrongful death case goes to trial and the plaintiffs win, it will be up to the jury to decide what the grieving family should receive and who should receive what amount.
However, in most situations, cases get settled outside of court. If that happens, it would be up to the family to decide the percentage of the compensation every surviving family member receives. It is a sensitive topic, and speaking to our experienced wrongful death attorney can help you with the best possible arrangement and facilitate the process.
In some cases, there may be differences between family members, and in that situation, it is best to hire two law firms or separate wrongful death lawyers to work on the same case and look out for each party's best interests.
How Can a Wrongful Death Lawyer Help with Your Case?
When it comes to filing claims for injuries or wrongful death, pursuing alone and handling the insurance company can be challenging. Insurance companies are not working in your best interests. They will assign claim adjusters to your case who will use "dirty" tactics to ensure minimal payouts or even a downright rejection. When that happens, most grieving families accept what the insurance adjuster claims to be the best offer.
When the grieving family refuses the initial offer, they may not hear from the insurance adjuster for a long time. Insurers use this tactic to coerce families into accepting the initial request or waste time until the two-year period ends.
Having an experience wrongful death lawyer on your side can increase your chances of compensation. Most families undervalue the claim because they don't know what damages they can seek. Many families of dead workers think all they can recover is whatever their employers will offer. In most cases, families cannot calculate intangible damages such as loss of companionship or emotional distress. Our attorney has the tools to determine the value of your claim, maximizing the settlement you may receive.
Insurance companies are like bullies; they won't think twice about chewing them up if they see a vulnerable claimant. However, a skilled attorney with trial experience can bring them to the negotiating table because they know that an attorney with a proven track record in court is not afraid to go to trial. Want to get represented? Call us today at (833) LETS-SUE.
The Insurance Company is Not Your Friend!
The negligent party's insurer would instead settle the case outside of court. However, suppose there is a disagreement between both parties over the settlement. In that case, the attorney will use their trial experience as a tool to pressure them because going to trial allows the lawyer to gather further evidence against the negligent party. It would force the insurer to settle as going to trial is expensive, time-consuming, and can taint their reputation and harm their profits.
Many factors affect the settlement amount, including the degree of fault, the decedent's age, and available insurance policy coverage and limits. But, the attorney's experience significantly affects how much you can get and how quickly you receive it. Society also appreciates a skilled, aggressive lawyer with a proven track record. Our counsel has decades of experience to meet or exceed this expectation for all involved.
Do You Need a Houston Personal Injury Attorney?
If you lost someone in Houston, you need a Houston wrongful death attorney to help you with the claim or lawsuit process, as they know the local procedures and laws. Our Houston wrongful death attorneys can gather the relevant evidence, file a wrongful death claim, and pursue the negligent party to ensure you and your family receive justice and compensation.
Whether you're looking to file a Houston wrongful death lawsuit or any other wrongful death lawsuit in Texas, you need an experienced wrongful death attorney from our principal office to help you and other relatives understand things as you are healing. We have won over $150 million in verdicts and settlement listed on our website and can help you too!
Are you a grieving husband or other loved one dealing with a tragic, devastating demise? Our Texas wrongful death lawyers have the experience and knowledge to protect wrongful death victims' rights and handle wrongful death lawsuits on their behalf across the Lone Star state. Please get in touch with our Texas or Houston wrongful death lawyer for a free case evaluation during this difficult time.
Schedule a Free Consultation With a Texas Wrongful Death Lawsuit Lawyer Today
We will help determine whether filing a claim or pursuing a wrongful death suit or for other practice areas is in your best interests. After your free initial consultation, we can discuss forming an attorney-client relationship with each survivor. You can worry about your health while we pursue financial compensation on your behalf for this horrific tragedy where a loved one was carelessly killed. Don't hurt your chances to win maximum financial compensation for past wrong and inexcusable neglect.
Speak to a trained expert before you are committed to giving up and throwing in the towel. Get protected legally before it's too late. It all starts by calling us for a free consultation at (833) LETS-SUE or by filling out our confidential online website contact us form. We will review the facts and go from there.
Military Base Accidents:
Michael Ehline is an inactive U.S. Marine and world-famous legal historian. Michael helped draft the Cruise Ship Safety Act and has won some of U.S. history's largest motorcycle accident settlements. Together with his legal team, Michael and the Ehline Law Firm collect damages on behalf of clients.
We pride ourselves on being available to answer your most pressing and difficult questions 24/7. We are proud sponsors of the Paul Ehline Memorial Motorcycle Ride and a Service Disabled Veteran Operated Business. (SDVOB.) We are ready to fight.