Big Brother is Watching Motorcyclists?
---
Is The State Watching Motorcyclists Illegally?
Motorcyclists have enough to deal with, from maintenance issues to problems on the road. Unfortunately, there are still negative stereotypes out there for bikers. Even some elements of law enforcement target motorcyclists. Thus, these wrong actions do nothing to break the chain of negativity. Every individual has a role to play in making our roads safer for all.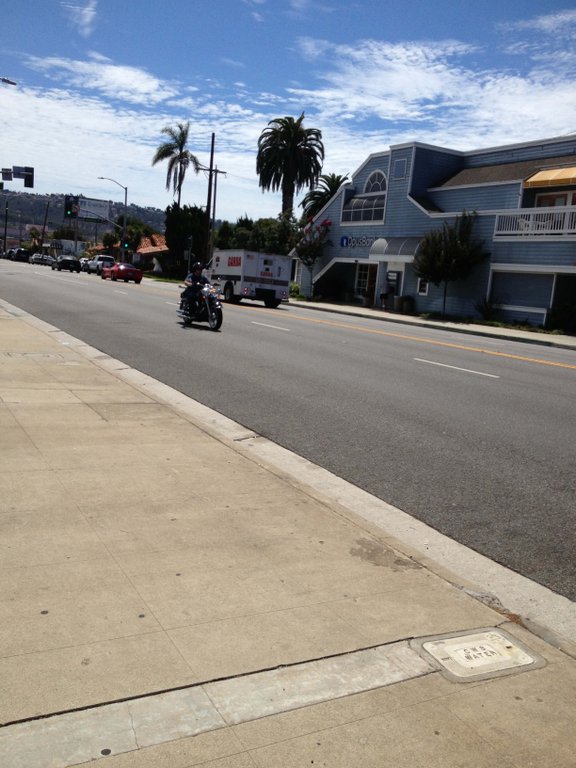 Besides, this is why electronic surveillance by law enforcement is so concerning. It is now clear that police are using electronic cameras and other means to track bikers. In many cases, bikers are being automatically added to watch lists by the government. This SURVEILLANCE is done without evidence that the motorcyclists have done anything wrong.
There have been many unfortunate examples of the Blaze reported. Police arrested a man for not removing a helmet cam, despite not breaking other laws. And this remains just one example of such harassment that motorcyclists face daily.
What About Protecting Our Privacy?
Also, there is no apparent reason for how the police track riders. Issues with gang violence have declined precipitously. Thus, bikers no longer have such a negative connotation as in the past. As this site reported, bikers are often involved in some ongoing activities, including charities. Some bikers aid veterans groups as well. All of these surveillance examples are troubling. At best, they are outdated and unjustified. At worst, they are unconstitutional overreaches of a government's authority.
There is no excuse for such an abuse of government power. Additionally, each person on the road has inalienable rights. Police cannot trample these due to concerns without evidence. Thus, each person needs to keep their wits about them and fight any efforts to restrict the rights of any single group. In conclusion, we are all responsible for looking out for each other. Our rights, lives and sacred honor depend on it.
Main Los Angeles Location
633 W 5th Street #2890 Los Angeles, CA 90071 (213) 596-9642.