If we don't win, you don't pay.
Speak to the Attorney.
Born to serve.
633 W 5th Street #2890
Los Angeles, CA 90071
(213) 596-9642.
Date Modified: July 2, 2023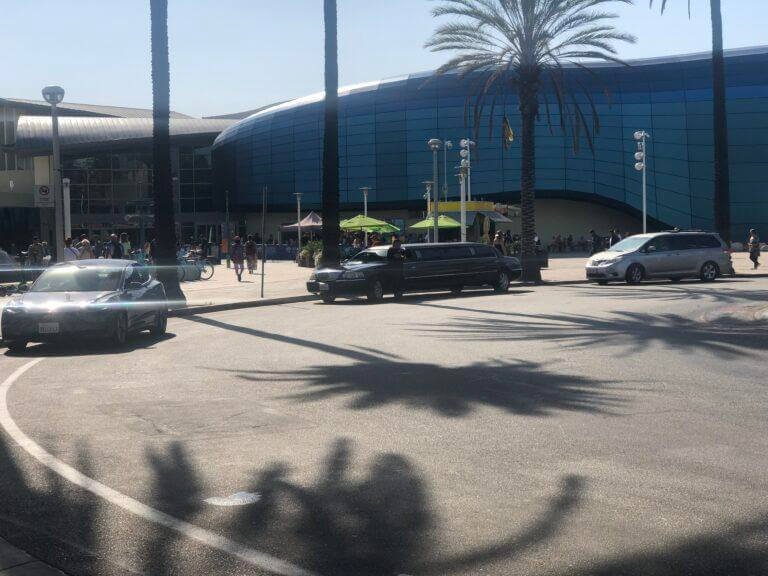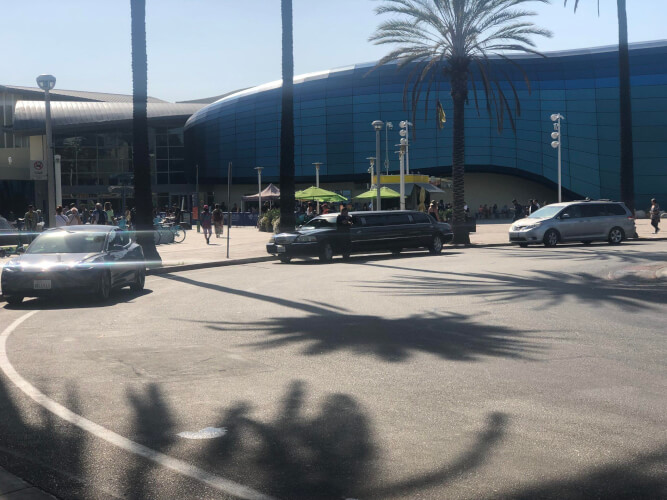 You may be surprised at the sheer number of situations a team of personal injury lawyers can help you with. It does not always have to be serious injuries, such as those caused by a car accident! Even minor injuries sustained in slip and fall accidents at the Aquarium of the Pacific entitle you to receive financial compensation. After all, why should you have to bear the brunt of the medical expenses and lost wages caused by the negligence of another person? At Ehline Law, we are here to ensure that you are covered for the cost of your medical treatment and any other financial compensation you deserve.
Our reach and influence cover a wide range of places in California, including:
Long Beach
San Diego
Los Angeles
Southern California
The California Pacific coast.
If you want one of the top-rated personal injury lawyers in the city to fight for your legal rights, call Michael Ehline today and ask for a free consultation. Our law firm can be reached at (833) LETS-SUE.
What Causes Most Slips and Falls?
Slips and falls are among California's most common accidents resulting in personal injury lawsuits. Famous attractions visited by many people, such as the Aquarium of the Pacific, are familiar places where these types of accidents are likely to happen.
If you happen to be visiting the Aquarium of the Pacific in Long Beach, watch out for the following:
Wet and uneven floors
Loose mats, carpets, and rugs
Poor lighting
Clutter left on public pathways
Unsafe ladders and stairs
Negligence (in the case of those charged with looking after young children or older people)
Improper footwear
Cords and Cables are crossing the walkway.
Types of Personal Injuries Caused by Slip and Fall Accidents
As any personal injury lawyer will tell you, slip-and-fall accidents should not be taken lightly. Besides the fact that even minor injuries can require medical attention, death is also a genuine possibility!
How often have you heard people falling down the stairs and losing their lives? In the case of elderly victims, a slip and fall can easily prove fatal.
The following are some of the common personal injuries that one is likely to suffer after a slip and fall:
Broken Bones
Cuts and Bruises
Traumatic Brain Injuries
Spine and Nerve Damage
Soft Tissue Injuries
Dislocated Shoulders
Knee Injuries
Sprained Ankles or Wrists
Death.
Why You Need a Personal Injury Lawyer
Long Beach, California, witnesses many personal injury lawsuits every year, many of them from clients injured in popular public places, such as the Aquarium of the Pacific.
However, many Long Beach court cases favored the at-fault party simply because the victim did not have a personal injury lawyer or chose the wrong law firm to represent them.
It would help if you had an excellent lawyer to handle your personal injury lawsuit because:
The Defendant Will Have Legal Representation
The first thing the negligent party will do as soon as they are served with papers from the court is to lawyer up! You can count on that when you face each other in court; the defendants will be well prepared.
To stand a chance of winning and walking away with a huge payout, make sure you have the best attorney in Long Beach on your side.
Can a single discussion with your lawyer during a sidebar, free consultation, or any other time during the case be the difference between winning and losing?
Rather than attempting to file a lawsuit and handle the whole process on your own, get some legal advice from a law firm with a track record of helping clients in your position.
We Will Fight for Your Legal Rights
Even though the law in Long Beach, Ca, is very much in favor of ensuring the victims get fully compensated, you will still need to fight for your legal rights. It takes an excellent attorney to stand firmly between you and large insurance companies trying to avoid paying damages.
You Only Pay After We Win
We understand that sometimes the fear of losing even more money than what you paid for medical bills will stop you from hiring a personal injury lawyer. That is why we will only charge you after you win, so there is no need to stand in court alone without representation.
We Will Win Maximum Damages
Our track record in Long Beach and the rest of California speaks for itself. With millions of dollars in damages won over the years, you are guaranteed your case is in good hands.
Are you not sure whether your particular situation warrants a lawsuit? One of the things that sets a legitimate law firm apart from the rest is that they always offer victims a free consultation.
Types of Damages You Can Win
During your initial free consultation, you will get the chance to discuss the issue of compensation. The exact amount you can win will depend on various factors, such as the extent of injuries sustained and the experience of the personal injury lawyer representing you.
Residents of Long Beach, California, can expect to win damages for the following:
Medical Bills
Medical expenses account for the majority of costs associated with most personal injury cases. These medical bills will cover hospitalization, medication, rehabilitation, and long-term care in the event of disability.
Lost Wages
The time you spend either in the hospital or at home unable to work due to your injuries will have to be compensated.
Wrongful death
Although death is not the most common outcome of a slip-and-fall accident, it is possible. Elderly patients with reduced motor skills are especially vulnerable.
In case the victim dies, the bereaved family members are allowed to seek compensation for their loss, especially in cases where the deceased was the leading provider for the family.
Ready for Your Personal Injury Lawsuit? Call Ehline Law
A team of good personal injury lawyers can help you walk away with hefty compensation to make up for the medical bills you had to pay and the pain and suffering that you went through.
At Ehline Law, we are here to fight for the rights of all Long Beach, California residents who have been victims of slip-and-fall accidents.
To send us a message, contact our law firm through our website, or call us at (833) LETS-SUE and schedule a free consultation today!
Michael Ehline is an inactive U.S. Marine and world-famous legal historian. Michael helped draft the Cruise Ship Safety Act and has won some of U.S. history's largest motorcycle accident settlements. Together with his legal team, Michael and the Ehline Law Firm collect damages on behalf of clients.
We pride ourselves on being available to answer your most pressing and difficult questions 24/7. We are proud sponsors of the Paul Ehline Memorial Motorcycle Ride and a Service Disabled Veteran Operated Business. (SDVOB.) We are ready to fight.