Often these chariots are garage-owned, brand-name luxury vehicles. Other times, your dealership may have loaned all their cars for the day. In that case, they transport you in a van or dealer car home, take you to a rental car agency (your dealer will cover your rental during covered/warranted repairs or service), or direct you to their on-site car rental agency.
Unlike loaner vehicles, most people are renting a car because they are on vacation in California or driving in unfamiliar territory. Other people may be renting a moving truck or van to pick things up or drop something off at the storage unit, for example.
Most Rental Car Accident Cases Involve Who Pays The Rental Company's Loss of Use and Property Damage, Even If It's Not Your Fault!
Loaner vehicles are often different in who is responsible for covering vehicle insurance for property damage in particular. With most loaner vehicles discussed here, who pays depends upon party fault. If you caused the crash, regardless of fault, your insurance will either reimburse the dealership's insurance or pay the injured party(ies) directly, up to policy amounts because they gave you the loaner car as if it was a friend almost. If you let someone else drive the loaner, and they crash, your insurance will generally be at play as well.
Caveat: When you agreed you'd be the sole loaner vehicle operator, you became liable to pay the dealer directly if you breach your promise to let someone else grab your keys.
If the person crashing your loaner car had any or enough insurance to cover the loss, they would also be liable to pay up to their policy amounts and any overage for property damage. Similar to most rental car contracts, you become liable to pay the dealer's loss of use AND property damage whether your insurance kicks in or not! In short, most loaners are given to your by a car dealer while you wait for your car to be serviced.
Whose insurance is primary will generally be governed as a permissive use case. The main contractual differences between a vehicle rental and a loaner car are discussed more below.
Rental Car Company Distinguished Between A Loaned Vehicle Provider?
A car rental, hire car, or car hire agency is a corporation or business that rents automobiles for intermittent periods. Most car rental periods last from a couple of hours to weeks and even months. The most popular rentals include trucks from U-Haul or Ryder, small cars, and trucks from businesses like Hertz, Alamo, Enterprise, Avis, Budget, or Dollar Rent a Car.
Although our injury lawyers are focusing more on representing bodily injury claims, you must hire a lawyer who will keep you off the hook or mitigate other financial losses inherent in most rental car accidents.
Will My Insurance Cover My Rental Car Use After a Crash?
It depends. In most cases we deal with, someone's daily driver was damaged or destroyed in a bad accident, so they will rent a car till theirs gets replaced or fixed. A victim smart enough to have purchased rental car reimbursement coverage will have the peace of mind they will be covered up to their daily/mileage limits. You can find that coverage under your existing auto insurance policy. If you're covered, will be able to get a rental vehicle through your insurance from a rental agency. If not, you will be forced to pay out of your pocket (usually with your credit card) or borrow a loaner car from someone like your mom, dad, or close friend.
How Do I Know If I Have Rental Car REIMBURSEMENT Insurance Coverage?
After you endure a bad car accident in your daily driver, your Los Angeles personal injury attorney will direct you to see if you have rental car reimbursement coverage.
How Do I Get A New Rental Car If My Existing Rental Car Wrecks? Now What?
Same as with your private vehicle, you can get a rental car up to your policy dollar amounts and days permitted while your regular vehicle is either repaired or replaced. If not, the personal injury victim must pay out of pocket and seek reimbursement from the defendant or the defendant's insurer if they can prove the collision's fault rested with the other side.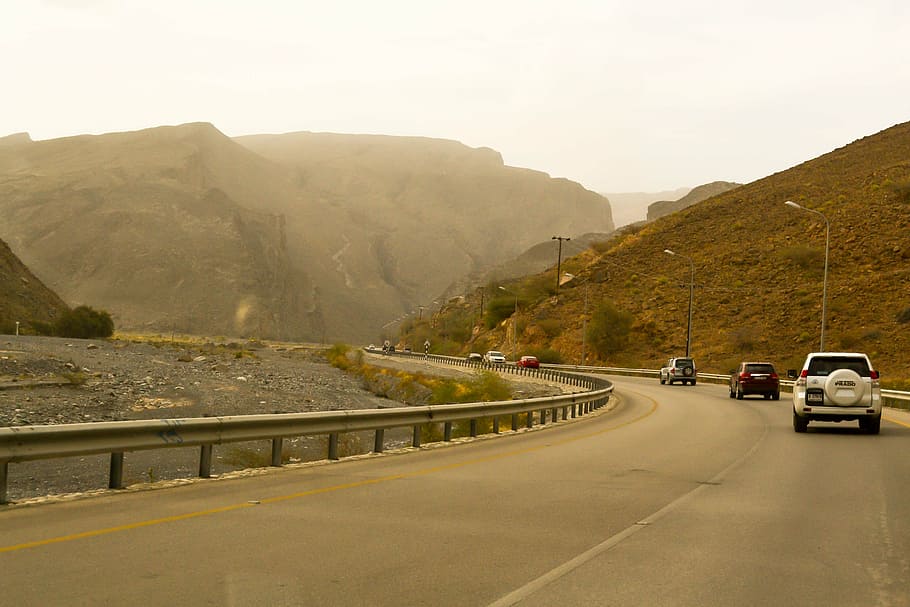 What If Damages Are Discovered Upon Rental Vehicle Return? (Credit Card Problems)
You are responsible for any damage to the car and typically walk around the vehicle with a rental agency employee to document scratches, dings, and other wear and tear problems before you fill out rental paperwork.
Sometimes, you may crash your rental car, or someone may crash into you. And rental agencies realize there is a chance you can get into a wreck and don't want to wait for your insurance to decide to pay or not. If not, you may be stuck paying for the rental agency's "loss of use." Sometimes it's easy if you did your research and purchased the right insurance. Other times you are in a real dilemma and will want to speak with a local rental car accident attorney right away.
Here are a few scenarios where you'll be forced to pay this on your credit card. Rental agencies will withhold your security deposit and demand payment for any damage, including.
Smoking: You will agree not to smoke in the vehicle. If you bring a car back, that smells like an ashtray or with additional damage.
Full tank of gas: Also, you must return the vehicle with a full tank of gas.
Damaged, destroyed vehicles.
Rental companies include such contingencies in the rental agreement, which is why it is good to review the paperwork they give you upon obtaining your rental vehicle. You must take steps to learn about how much coverage exists and what is covered in the event of an accident.
Major Issues:
The parties in the collision.
The person renting the car.

*Private (Turo) and Public Rental Cars.
The person who borrowed your rental.
Liability/Fault
Who is liable to pay for the personal injuries to others?
Who will pay for the damage to my rental car?
The Parties And Issues Involved In The Rental Car Collision
Many wrecks happen as you near your locality or home on your way back from running errands around town. They are unexpected mishaps, and the aftermath can be ugly. Moreover, there could be severe injuries or even death, depending on the circumstances. In a rental car case, the renter is typically in a fender bender with another vehicle or runs over a pedestrian crossing the street, for example.
And this presents a lot of problems you won't run into with your own car. Moreover, it involves a complicated procedure of desk work and legal wrangling. The parties consist of the individuals involved in some way in the wreck as well as the rental car company.
Modernly, we have apps like Turo

presenting additional, unique problems when getting your car fixed after a crash discussed here.
Problems With The Rental Car Company (Negligence)
All California personal injury claims rest on negligence, and accidents involving rental cars are no different.
Negligence Involving A Rental Car Accident?
The insurance company of the careless, at-fault party must provide all victims reasonable compensation for injuries or losses, including vehicle damage, caused by the crash. In most cases, negligence will lie with one or more parties, including companies and government agencies connected to these sloppy drivers.
Who Could Be At Fault In My Rental Car Accident?
There are many difficult questions regarding who must pay and for what — and often, they can bring a person and their family into crisis.
Determining who covers monetary payment for the accident:
Did the rental car company properly inspect and maintain the vehicle? If the car rental company knew safety defects existed in their vehicle, ignored and failed to repair them, they may be at fault for defects caused during the solo or multi-vehicle collision. Severely injured individuals and their families can file a lawsuit against rental companies failing to perform regular rental vehicle

inspections or proper vehicle maintenance.
Breach by rental agency: Did the rental agency keep their promises enumerated in their rider/policy and your written contract? If not, your car accident attorney can help you seek a bad-faith lawsuit potentially, simultaneously forcing coverage.
Was a vehicle negligently entrusted to someone?

Rental car companies

must ensure drivers who rent cars maintain a valid driver's license and not threaten other safe drivers. When your rental agency fails and you or another person gets injured, victims can file rental company damages claims. (Ex: Person had their driver's license revoked after DUI driving, or smelled of alcohol). The impaired driver causes a rental car accident. The rental company will be held liable for negligent entrustment, including all injuries caused during the collision.
Was a vehicle being driven for someone else's benefit? If the vehicle was being used for another person's benefits person, that company or employer might face legal liability.
Issues related to the loss of the vehicle:
Who covered the cost of the vehicle being destroyed — especially if you rented because you needed to replace your own vehicle?
Pure Comparative Negligence Issues?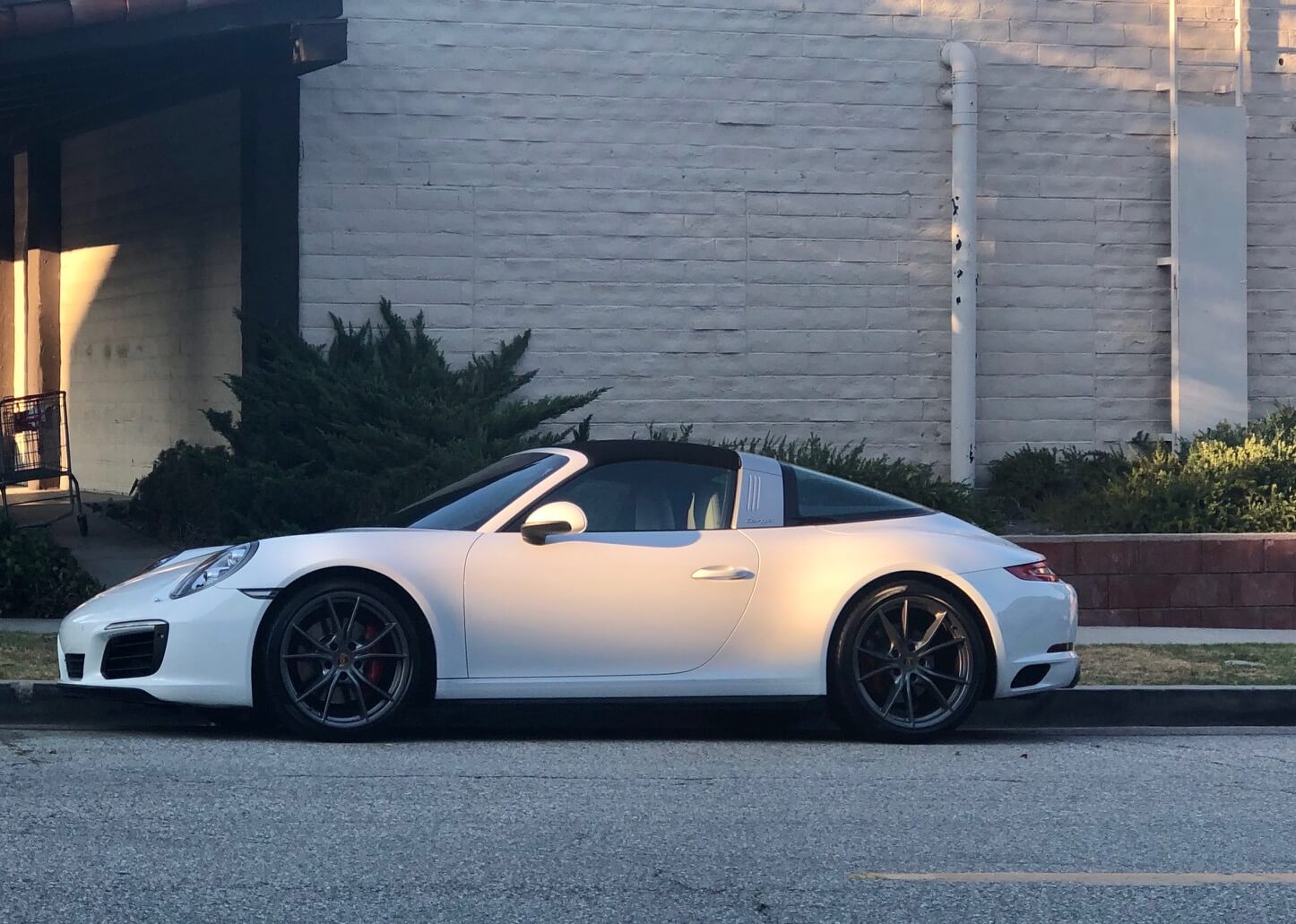 California remains a pure-comparative fault state. So even if you were 10% at fault, the trier of fact or court would subtract 10% from your insurance settlement or verdict, and you take home the rest!
Anytime a victim remains partially at fault for causing their own rental car accident, the insurer or court will reduce the victim's personal injury recovery based upon their percentage of fault.
(Ex: Rental victim received $100,000 in personal and property damage. The jury found the plaintiff 10% at fault for causing the crash. Because of the victim's partial fault, pure comparative negligence rules will reduce the victim's compensation award amount by $10,000).
The Arduous Insurance Claims Process
Many factors will determine what will happen after a rental car accident. First, it must be determined who was at fault for the crash. The insurance company of the at-fault driver is responsible for paying compensation to injured victims after an accident.
Rental Car Insurance Claims
What if I was in my vehicle rental?
If another vehicle operator struck you when you were driving your rental car, your car accident lawyer would file a claim through that renter's car insurance company and begin settlement negotiations with their adjuster.
What if the other driver was operating a rental vehicle?
When a rental car driver hits you or your car, their insurance company remains obligated to pay you reasonable compensation. But if the driver failed to purchase additional insurance, Houston, we have a problem. Now, the severely injured victim would have to claims through the other driver's primary insurance company (if any). In some cases, the insurance company providing auto insurance through the driver's credit card company can cover certain losses. Your own insurance policy may also cover the loss if the other driver was uninsured or underinsured during the crash.
After all, you likely did not get legal advice or speak to your insurer before renting. Now, you may later learn you should have purchased supplemental coverage for that extra protection when you had the chance. But before you lose your mind, try and relax for a moment. You should locate your insurance papers, and let's look at a few items to see if coverage exists for damages to that car. We will assume you had enough liability coverage to pay for the other guys' injuries.
What If The Crash Isn't My Fault? Won't My "Full Coverage" Automobile Insurance Pay My Own Bodily Injuries?
Assuming you are not at fault for the crash, you are the victim plaintiff and the liable defendant's other party. Early on in the process, your rental agency wants to be paid for the property damage to their car. Before you rented the vehicle, the rental agent was supposed to offer you coverage for any damage in a crash, called a "rider," or additional coverage. Most people reject this believing their own auto insurance company will cover this, especially if they have "full coverage."
How Can I Be Personally On The Hook For Rental Car Damage?
Most of the time, people don't have coverage for the damage to their rental car. Often, rental accident victims are mistaken as to what comprehensive and collision or full coverage even mean. Because of this, you remain on the hook for the vehicle repair or replacement out of your pocket, even though the accident was not your fault.
These issues are mostly surrounded by the permissive use doctrine, which means it is implied that someone who borrowed your car used it with your express or implied permission. When dealing with a company like Turo, vehicle owners have been stuck in some tough spots getting their car fixed. Check this page out to learn more about Turo.
What's The Difference Between Rental Car Reimbursement Insurance Coverage And Supplemental Property Damage Coverage?
Most California automotive insurance carriers will offer their proposed insured-customer a policy add-on called "rental reimbursement coverage." This coverage is supposed to pay you to rent a similar vehicle that you own, up to a stated daily ceiling. But the rental car agency's insurance may overlap with auto insurance you already maintain under your existing auto insurance coverage and exclusions section.
CAVEAT: Your rental car reimbursement coverage does not mean your rental car is covered for property damage to the rental or another vehicle. All rental car reimbursement coverage helps you afford a rental car if you crash your private vehicle. It does not payout for any damages your car receives during your rental period. To better explain, if your rental vehicle is damaged while under your legal control, your existing liability insurance would only pay up to your policy limits for the damages. And it is still again limited to harm you caused to other vehicles or property.
It wouldn't pay for your rental car damages unless you had more supplemental coverage from your insurer or the rental company. Below we have provided some tips to help you identify the types of coverage you may already have and whether you should buy more before renting a car or not. Not everyone rents a Chevy Sprint, either. Some people rent high-end vehicles like Porsche and Maserati to replace their daily drivers. If you only have California's minimum limits for liability insurance, you will probably get worried by now.
What Happens If You Crash Someone Else's Rental Car? [Excluded Driver Problems]
When a customer rents a vehicle from a vehicle rental company, their contract typically has an excluded driver provision. This extra contract language enunciates only certain people can operate the rented vehicle. Usually, all other drivers will be barred from driving except you! If you loan your rental to someone else, you are violating your rental car agreement.
TIP: You must never allow an unnamed person to drive your vehicle, or your insurer will render your rental agreement insurance coverages void.
Alternative Forms Of Rental Car Insurance Coverage Payments?
If an insurance company excludes coverage, the renter will be responsible for paying rental car damages or getting the liable party to pay. Often, insurance from the renter's credit card or primary insurance company can cover this damage. If anyone was injured during the accident, the renter's insurance is likely liable for paying compensation for those injuries.
Just like any other accident, though, if insurance is not enough to cover the cost of injuries, the renter may still be personally liable.
So we narrowed in on your risk of paying for the damages and loss of use of this rental vehicle to Alamo Rental Cars or who you signed up with for auto insurance. It'll ensure that you are adequately covered if you get into a car accident.
Should I Verify With My Rental Car Accident Attorney If I Maintain Full Coverage Insurance?
Yes. But you need to understand that full coverage is another way of saying you maintain comprehensive and collision coverage as part of your automobile liability insurance policy. Your personal injury attorney will be able to tell you if it includes items like med-pay, uninsured, or underinsured motorist coverages. If it does, you are "fully covered" up to the policy amounts.
Why is full coverage essential when dealing with a rental car collision, and why should I care?
For one, you should care because you don't want to be paying to replace a rental or a loaner car when you could have bought insurance to cover that risk. Liability minimum insurance requirements only cover damages up to your policy limits for damages to other persons and property. In layman's terms, you don't get any money for your car or your insurance injuries unless you buy additional coverages.
The ones that matter to renting a car or even borrowing one are the ones that indirectly or directly help pay to fix or replace the damaged automobile as follows:
Collision insurance is optional. And just like it sounds, it pays for damages to your car when you are in a collision. After an accident, it pays to repair your vehicle, won't cover vehicle theft, dents, dings, and scratches from rambunctious youth. And collision insurance won't pay for a car that goes underwater in a terrible flood such as those in NorCal.Examples include running over a deer or hitting a fixed object like a fire hydrant while driving drunk. The object is to get your car fixed without waiting around for another person's insurance company to accept fault or not months later. You need a car now, not after a time-wasting investigation.
Comprehensive insurance is optional coverage designed to pay for vehicle damages we lawyers and insurance companies call "acts of God." But it covers not such godly acts like vehicle damage from arson, theft, or even paint damage from a lousy windstorm driving down the I-10 East Freeway to Palm Desert or La Quinta, California. This area is a sandblast zone for sure! Other examples this coverage protects from are floods, a fallen tree limb, and even acts of vandals.
Liability insurance does not protect you from car theft. It pays for any damage your car causes other vehicle occupants and their property. Even with the additional coverage, your insurer will sometimes make you enter into an exclusion for things like "riots," for example. If that happens, they exclude your car if it gets torched by Black Lives Matter, ANTIFA, or some other social justice group, for example.
Most of all, you need to talk about all of this with your insurance agent before driving off in a rental car. If you have exclusions for riots, you don't want to leave the rental vehicle parked in an autonomous riot zone like Portland, Oregon, or Downtown Los Angeles, for example. If you're not sure whether coverages extend to rental car damages or you don't have full coverage, consider purchasing the rental company's coverages, such as explained in a "loss damage waiver."
Even With Full Coverage, Am I Liable To Pay For The Rental Company's "Loss Of Use?" For My Rental Car Accident?
Maybe! Here's the kicker, even when you maintain full insurance coverages, most private insurers won't just cover a rental car company's commercial loss of use. And this applies to persons that commercially loan cars as well (but less often).
Liability insurance can cover the costs of vehicles, property repairs, and even medical bills for others.
Rentals are commercial transactions? Your collision coverage probably will cover the vehicle repairs, but it won't cover the rental agencies' commercial loss of use from damages to the rental car. In other words, when you contracted with the rental company, you agreed to be held liable for any consequential damages.
You may need to purchase supplemental vehicle rental insurance: Your insurance rep probably offered you supplemental rental damage insurance coverages to cover commercial loss of use. Because their rental car is in the shop, the company can come after you since they can't rent the vehicle to some other customer. And this could amount to a lot of lost rents. Each day the rental car is in the repair shop or replaced, they cannot collect rental fees. And this is the one distressing thing the rental company holds over your head unless you purchase their costly in-house coverages.
Other Issues That Come Up After A Rental Car Crash

As already discussed,
Don't expect the other side who caused your crash to open up their checkbook and get you a car to drive after a wreck.
Don't expect the other side to pay your deductible or damage to your last rental car anytime soon.
Get rental reimbursement insurance coverage.
Pray: If you fail to add this non-mandatory rental car coverage before the crash, pray for a loaner car from a friend or the local repair shop.
If not, you will be on the hook to pay your car rental out of pocket or end up zipping around town in a taxi or ridesharing service near you and hoping to get reimbursed by the other side when it's all over. And don't forget that even full coverage won't usually cover rental car contract damages for "loss of use." So let's say your auto insurer won't step up.
Ok, fine, it's the other guy's fault. Maybe. But they don't just cut a check, and the check may not be enough to cover the damages. Moreover, automobile insurers have the right to "investigate" a claim under the California Insurance Code.
Because of this, even in cases of clear liability, it can take months before you get paid a settlement draft. But that assumes the other guy even has insurance or other coverages. And even if he does, your rental insurance and rental reimbursement coverage are not the same animals.
What If There Is Not Enough Rental Car Insurance To Pay For The Rental Car Damage?
As an example, illegal aliens are notorious for getting their cars registered and canceling their insurance. But let's assume the person who hit you at least had minimum coverage under California's Prop 213 law discussed here. If so, that means you have up to $5 thousand in property damages to pay to fix or replace the other person's car you were driving. Well, this presents a problem if your rental was totaled out and it was worth $20 thousand.
That means you now owe $15 thousand. And there is no way to collect it from the other side in the sanctuary state of California. The defendants may have already skipped back across the border, leaving you and your family on the hook.
And this is a typical case we deal with at Ehline Law Firm daily. So now, you are seeking financial compensation for any injuries you received from your coverage, assuming your policy remains at play. The rental car company will not be sympathetic. You waived extra rental collision coverage, right?
What Are Supplemental Insurance Options Offered By Rental Car Companies?
Unlike the rental reimbursement protections offered by many car insurance companies like Allstate, State Farm, or Farmers Insurance, rental car companies often try and sell you more insurance coverage when you pick up your rental car from the car lot. Remember that you may already have these kinds of coverage from your car insurance, health insurance, or credit card company.
Collision damage waiver or loss damage waiver (LDW) – When you've purchased this waiver, the rental car company will not charge you if a vehicle gets damaged or snatched by a highwayman. Costs to buy LDW can run the gamut depending on the vehicle type and rental car company. On average, it's not cheap, running between $10 to $30 per day. Remember, rental reimbursement coverage won't pay this. So this is out of pocket for you.
Supplemental liability protection – Electing this insurance covers costs to others in a rental car collision that was your fault. It probably is overlapping with your existing policy.
Personal accident insurance – Most of all, this insurance protection helps pay people for injuries or death of the driver or passengers occupying your rental car during the wreck.
Personal effects coverage – This coverage reimburses you for damaged and stolen personal items of property inside the rented vehicle.
If the rental agency did not offer you their property damage insurance for your time behind the wheel, your contract lawyer has a defense. Moreover, if you had existing coverages, or purchased special, temporary insurance from the rental company, are they honoring their policy in good faith? Even when you have that all figured out, a personal injury lawyer is left with whatever they can collect on the injured victim's behalf for medical bills, lost wages, pain, torment, etc.
If there is not enough coverage, someone may have their assets at risk. All of these issues and more mean that rental car suits can become messy in a rapid fashion. That is why our team at Ehline Law is here to assist those in need. Our job is to transform your experience with lawyers into a positive one fundamentally.
Special Problem With Standard Coverage – What About My Personal Belongings In A Stolen Vehicle – Can I Get Paid For That?
Not usually. Sorry, personal belongings coverage does not exist in an average person's auto policy. Because of this, you would have to make a homeowners' or tenants' (H0-4) claim on your policy. Your property deductible payment would also apply. If damages are small or not much over your deductible, it is likely an exercise in futility to make this type of a claim.
When faced with such a situation, only swift action with experts can help a family or aggrieved business fully recover– and the right choice may make the critical difference. And this is where consulting with both medical and legal experts counts.
Moreover, this includes the choice of the right medical professionals. And this often includes surgery and intense physical therapy. Also, the second person a family should call should be a legal expert. In many cases, only an attorney specialized in rental or loaner car accidents can help a family fully recover.
Getting through the aftermath of such injuries is more than just contacting the first name you see on the back of a DASH Bus or advertising billboard. Instead, only a team with decades of experience can and will make a difference.
What Should I Do Before Renting A Car?
There are several steps an intelligent consumer should take before renting a car, even when their insurance is paying the rent. For example, you need to review whether your current liability and collision coverage apply to rental autos. If your insurance coverage does not apply, your next step should be to check whether your credit card covers an automobile accident (see below).
Call your automotive insurance company and make sure you understand your coverages, exclusions, limits, etc.
Check to see if your credit card company offers any types of rental car damage insurance. Then you can find out what coverage you have and how to cover additional risks.
Send a copy of your car insurance declaration of coverage and exclusions to the rental company. Compare what you have to any supplemental coverage they may offer before you inspect and drive off in your rental car.
As you can see, there is a lot more to renting a car than meets the eye. That is why the team at Ehline Law writes these articles– as a means to better inform the public and give people options when they genuinely need it.
Recap – Renting a car is not the same as getting a loaner. However, if you get in an accident in your primary vehicle, if you didn't buy rental reimbursement coverage already, your insurance won't pay to fix or repair your rental car now. (Consider purchasing additional insurance). Assuming you rent a car from a company unless they have some evidence you are dangerous, their responsibility to a third party, and you are typically limited. It's spelled out in their rental contract terms and conditions with you and any insurance you may have that applies.
TIPS: How Do I Deal With A Rental Car Accident?
Simplifying things from the beginning is the best approach. Assuming you are not injured from another accident already, you likely need to be able to zip back and forth to work, the doctor, the pharmacy, and even drop the kids at school. As it is, it's no vacation dealing with all the paperwork and not knowing whether coverage exists in case of an accident.
Check the scene for safety. Determine if you or anyone else in your vehicle is injured and move your car off the road if it is safe.
Inspect vehicles. Safely inspect your vehicle (after driving off the shoulder) and inquire into the other vehicle's occupants' health and wellness.
Exchange proof of financial responsibility. Exchange required proof of ID and financial responsibility.
Gather evidence. Assure you build an appropriate case early by locking in witnesses, locations, and evidence there was an auto accident at all. (Snapping some photographs of the cars, road debris, skid marks, and people involved in the accident and injuries will help a lot later on down the road).
Contact Law Enforcement. Hailing the city police or CHP to the accident scene can help you create a record and keep everyone safe as they ambulate on the road's shoulder. Law enforcement officers will help clear away car parts and debris and write up a police report

that can later help prove your claim with the insurance company. (Your lawyer will request and pay for a copy)
Get medical attention by taking a ride to the emergency room in an ambulance.
Talk to or hire a lawyer immediately.

If you suffered a rental crash injury and it was the fault of

someone else, you will need to seek legal advice

and counsel from a great attorney. These are trained jurists who can manage insurance company communication with the at-fault party's representative.
Contact the rental car agency. You should have your lawyer call the car rental company right away. The rental agency will have documents for you to fill sign. Take some time to review your own insurance policy

vehicle rental insurance policy.
Contact your own insco.

Assuming you refused to buy car rental company insurance, you must seek out your own insurer

to approve them, whether you think you caused the crash or not. Even if you weren't at fault for the crash, most insurers require you to place them on notice. Your failure to do so could cost you your

insurance policy.
Mentally prepare yourself for the mountains of paperwork and phone calls ahead of you when dealing with the rental car company.
Acquiring a Replacement Vehicle After Your Rental Car Accident
Next, you should reach out to your own insurance company about getting another replacement vehicle. As noted above, any supplemental protections, coupled with your car insurance, will be the policies governing coverages for your rental vehicle.
Please do your best to help your lawyer and your rental car company get copies of the documents they need.
Your insurance agent may be able to assist you in reducing some of the hassles and even interface with your rental agent. (For example, what if your vehicle needs to be towed back to the rental agency?)
Often, the rental agency has its body shop for fleet vehicle repairs. If you can't get a hold of anyone, you may pay out of pocket to get the vehicle out of the road or use your AAA card, for example. But keep your receipts and billing records specific to the towing company because you will seek reimbursement as your personal injury case develops.
Provide your agent with the vehicle storage location and costs. Keep all your accident-related records and receipts. Even if you think it's not something covered by insurance, you may learn your policy covered you and seek reimbursement later.
Although it is hard to deal with insurers, cops, and rental car companies in the aftermath of a rental collision, a great lawyer near you at Ehline Law can handle it. Advocates like us can shield you from dealing with the other driver and parties, offering you breathing room.
Compensation Available After A Rental Car Accident
After you or a loved one suffers a serious rental car accident injury, you'll be fighting an uphill battle. You will experience a new range of costs/bills, including pain, suffering, and lost work-all related to your injuries. Our medical and accident reconstruction experts use their superior knowledge, training, and skill to calculate your losses and retrieve the maximum compensation.
Typical legal damages include:
Lost wages/income (Lot of earning capacity/failed contracts.
Pain and suffering (including emotional distress)
Physical rehabilitation expenses
Loss of enjoyment of life
Loss of consortium
Medical expenses
Property damage
Our superior rental car accident attorneys will review your evidence, hear you out and go over the strengths, weaknesses, and average compensation received for past similar cases to yours. If you hire us, we will challenge the negligent party and their insurer. The wrongdoing defendant caused/created the conditions causing your car accident injuries.
Our proven, talented researchers, paralegals, and law clerks go the extra mile to get you a fair settlement, covering your medical bills, car rental expenses, including vehicle repair or total loss replacement, our ears are open to listening to your problem after a rental vehicle accident to earn your trust.
How To Find the Best Rental Car Accident, Attorneys
When faced with such a situation, only swift action with experts can help a family or aggrieved business fully recover– and the right choice may make the critical difference. And this is where consulting with both medical and legal experts counts.
Moreover, this includes the choice of the right medical professionals. And this often includes surgery and intense physical therapy. Also, the second person a family should call should be a legal expert. In many cases, only an attorney specialized in rental or loaner car accidents can help a family fully recover.
Getting through the aftermath of such injuries is more than just contacting the first name you see on the back of a DASH Bus or advertising billboard. Instead, only a team with decades of experience can and will make a difference.
Receive Your Free Consultation From A Los Angeles Personal Injury Attorney Today!
We know you will have other problems after an accident, including medical expenses and lost wages. Contacting us by using our online forms or calling (213) 596-9642 will go a long way in helping both of us understand your unique situation. Let's take some time to discover ways to get you a rental car and any legal help you need after a rental or loaner collision. For more information, contact one of our legal experts for a free case evaluation today. We'll talk 24 hours a day, seven days a week, so call us today.
Ehline Law's Southern California Car Crash Lawyers Maintain locations and meeting places in Long Beach, Torrance, Marina del Rey, Santa Monica, San Bernardino, and Riverside. We can come to your home or bedside anywhere you seek legal representation in Northern, Central California.