If we don't win, you don't pay.
Speak to the Attorney.
Born to serve.
633 W 5th Street #2890
Los Angeles, CA 90071
(213) 596-9642.
2323 S. Voss Rd, Suite 244
Houston, TX 77057
(832) 592-1260.
Date Modified: June 9, 2023
If you landed on this page, the chances are that you or someone you love was injured, and you need a Port of Los Angeles injury attorney or a Long Beach cargo container and shipping carrier accident attorney. It's now one of the top stories in the news. Over 300 shipping containers fell off a cargo ship in the ocean last year. Sometimes people are killed or seriously hurt by these steel icebergs filled with toys and other merchandise. It's not just the Coast Guard that is concerned. Business and economic development also suffer, further disrupting supply chains at Southern California ports. Warehouse workers aren't immune either, suffering severe crush injuries and death when containers come loose.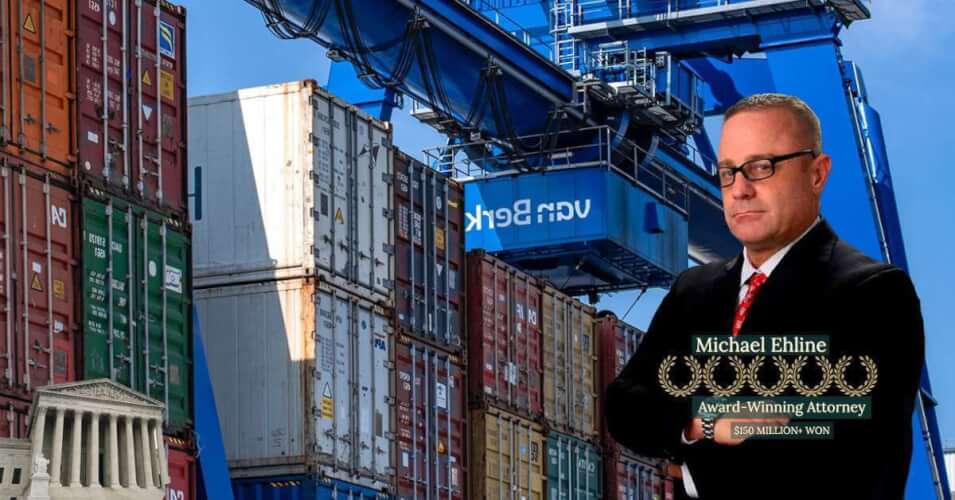 With all the recent news we read and follow about the COVID Pandemic, shortages, and container ships waiting at the Port of Long Beach Container Terminal, and Port of Los Angeles, most Americans can understand the uptick in supply chain accidents, especially when there are not enough trucks to fill the need.
Trucking Companies blame recent cargo truck traffic for lack of storage and executive fiat. Trade unions blame President Joe Biden's executive orders and regulations for the log jam that makes getting trucks in and out of the ports impossible.
One thing is clear, President Joe Biden and his supply chain crisis is short by 80,000 truck drivers. Cargo container accidents at the two ports are becoming a non-stop situation as cargo ship traffic from Asia and elsewhere piles up in offshore and anchor drift areas. I am Long Beach's premier personal injury lawyer, Michael Ehline. I have a background as a contractor and transportation carrier. I am sharing this information with you as a public service.
$150,000,000+ RETRIEVED FOR WOUNDED CLIENTS
SINCE 2005 OVER 3000+ CLIENTS
CONTINGENCY FEE BASIS
CLIENTS TRUST US!
WE HAVE OVER 15 CALIFORNIA LOCATIONS!
24 HOUR PERSONAL INJURY LAWYER
CLIENT-FOCUSED 360° CONCIERGE SERVICE
PLUS 5-STAR-HOSPITALITY.
Ever since I became a member of the California State Bar, maritime ship workers, cargo vessel ship workers, visitors, dockworkers, and others have come to my caring staff and me for legal advice at Ehline Law Firm.
These clients travel in and out of the Port of Los Angeles and Port of Long Beach on ships and up and down the Interstate 710 Freeway in cars. Many of these individuals lost family members when a barge ship crushed them, a cargo container slid loose on container ships, or a tanker ship caused wrongful death or traumatic brain injury.
Our charismatic lawyers have represented thousands of clients and won them over $150 Million in the process. if you'd like to schedule a free consultation with a Long Beach cargo container ship accident attorney today, call us at (833) LETS-SUE. When it comes to shipment accidents, WE MAKE IT HAPPEN!
Other legal causes we help with include situations where cargo containers collapsed or fell on their heads near a heavy crane or cargo trucks and ships loading up on the docks as the supply chain crisis continues. Other victims we helped were involved in catastrophic trucking accidents when cargo ship containers fell off a long-haul tanker truck.
Why Hire A Cargo Container Freight Logistics Injury Lawyer?
Freight trucking, logistics businesses, and trade unions have lawyers and politicians protecting their interests. But who protects you and your loved ones when they're injured at the Marine Exchange by ocean carriers or cargo ships waiting to unload?
Survivors will often find multiple parties, including the government, are potential defendants. After weeks of research, these defendants are still not identified without legal representation to help you search. Even with a university education, the smartest cargo container accident victim is no match for the problems presented by complex litigation against an international port, dock, ships, or transportation trailer business.
Who does a family sue when their child is injured or killed while playing on the dumped cargo ship trailers presenting an attractive nuisance all over Los Angeles neighborhoods? While shippers are more concerned with contracts drafted in their favor, or copyright, inventories, and trademark protection over the holidays, personal injury victims are interested in representation for litigation or simply down-to-earth legal advice. You deserve the finest in legal representation and case investigation.
Why Choose The Ehline Difference?
To begin with, everything you tell us remains confidential. During our risk-free consultation, you'll share your troubles, and we'll comfort you with certainty and a listening ear. If you need legal advice with a claim against a third-party logistic (TPL) defendant involving a cargo container injury, we can help. Are you interested in learning more about an attorney-client relationship with us about a cargo ship container incident?
If you're an employee involved in a docking bay accident or shipyard incident, our superior litigation knowledge and decades of experience in personal injury and insurance defense can benefit you greatly. If you're a third party injured due to a supply chain incident, we can leave no stone unturned to get you compensation for things like hospital expenses, pain, and suffering.
We'll Investigate A Port of Long Beach Container Handler Accident
We don't care what the defendant told CNN. We'll work with Long Beach officials and Cal/OSHA during official investigations. We'll hire investigators, gather video surveillance and witness statements, keeping clients in the loop.
We're Experienced In The California Freight Trucking and Logistics Business
First and foremost, we specialize in plaintiff litigation cases.
We represent all victims injured in the course of the supply chain process.
We help with workman's compensation and insurance claims against manufacturers, trucking companies, and other common carrier businesses involved in supply chain logistics.
We have more than 30 years of combined experience representing serious injury and death victims in the freight trucking and logistics industry.
We will come to your location and assist you 24/7.
We will handle your insurance contract dispute or other damages claims.
We have the bankroll and know how to take on large shipping companies worldwide.
We will review and draft settlement contracts and agreements to ensure you receive maximum compensation.
Conveniently Located?
We serve as Long Beach shipping container accident attorneys throughout Northern California, Central California, and Southern California. We serve Orange County cities like Anaheim, Orange, Newport, and Huntington Beach.
We have meeting places in Santa Ana, Costa Mesa, and Irvine. We can also help with container-related injuries in San Francisco, Fresno, Oakland, and internationally.
We even help with warehouse and trucking injuries along with the delivery hubs of Fontana, Diamond Bar, Ontario, Rancho Cucamonga, Long Beach, Moreno Valley, Baker, and Bakersfield.
Awarded By Peers, Esteemed By Clients, Respected By All
When you work with California Freight Trucking Logistics Lawyer Ehline Law Firm you're working with an attorney who has been named a Top Lawyer in the prestigious Hollywood Weekly Magazine for several years. Lead attorney Michael Ehline has been listed as a "Superb" California personal injury Lawyer (Highest attorney rating available).
Other Cases We Take Involving Cargo and Shipping Employees
Wage and hour litigation.
Employment issues.
Insurance litigation.
Deceptive business practice litigation.
Environmental issues.
Michael Ehline is in Newsweek Magazine for a good reason.
Michael has authored thousands of internet articles and has been interviewed by the Los Angeles Daily Journal newspaper, CNN, LA Times, and other major publications. He's been characterized as a brilliant, legendary, world-famous "genius." If you want a top attorney by your side, call Michael and receive your risk-free consultation at (213) 596-9642.
Tenacious Arbitration, Powerful Litigation, And Purposeful Mediation Of Your Logistics and Warehousing Accidents
We will explore whether the opposing party is amenable to settling any dispute. Before filing suit, we'll attempt mediation or arbitration before a neutral judge in California with knowledge of the issues at hand, or by other informal methods of dispute resolution.
However, suppose there is a danger of irreversible damage occurring without prompt action. In that case, we may prepare and submit a lawsuit in the appropriate California court within hours in an emergency situation for a preliminary injunction.
The attorneys at the Law Firm of Michael Ehline have successfully handled business, personal injury, and other civil litigation for over a quarter of a century in California. Our attorneys have helped our personally injured clients recover millions of dollars.
Long Beach Shipping Containers, Business and Economic Development, and Accidents
Our tanker accident lawyers and falling truck cargo accident attorneys know about shipping disruption. About 40% of all large U.S. containers come through the Los Angeles and Long Beach ports.
The logjam of hundreds of ships anchored off Southern California has interrupted the entire U.S. supply chain, leading to more pollution and accidents. Our longshoreman injury lawyer can help you with your cargo freight container accident case.
Recent Global Supply Chain Accidents In The News
As noted, in the past months, container handlers moving containers have been mentioned in local news.
For example:
October 19, 2021, in the problem, a shipping container fell off a shipping truck onto a passenger car during traffic congestion in Wilmington associated with the port backlog. The LAPD reported no injuries. (Source CBS Channel 2 News LA)
December 10, 2020, a woman sustained life-threatening injuries in a Port of Long Beach Car accident involving a container handler, nearly crushing her pickup truck. "Long Beach firefighters were called to the Port of Long Beach on Hanjin Road around 8:00 p.m. on Wednesday. A container handler ran over the back of a "rail clerk" pickup truck pinning the woman inside." (A container handler is similar to a forklift but moves large containers around the dockyard, creating a problem for unseen bystanders).
October 27, 2015, a Los Angeles bicyclist was killed when a cargo container slipped off a cargo truck.
The backlog of cargo ships in southern California hit an all-time high in mid-October 2021 as America's busiest port complex strains under a supply chain crisis.
On any given day off the California coast, over 100 vessels may be seen awaiting to unload thousands of containers. Residents of California frequently observe and smell ships stationary in our waters, anticipating a holiday arrival!
The Biden administration has committed to expanding port operations to address the increase in serious problems, such as an overabundance of imported consumer goods and a scarcity of trucks, drivers, and warehouse personnel.
The Biden administration seeks to make the Long Beach port a 24-hour continuous operation to relieve congestion. His political allies at Walmart, FedEx, and UPS hope to make faster deliveries to people on forced lockdowns across the United States.
Meanwhile, the port of Long Beach is testing for 24-hour service. Union Pacific has extended rail service to 24 hours a day at its San Pedro facility, seven days a week. According to CNN, the White House is considering putting the National Guard into action to assist in reducing delays.
Containers Being Dumped on Los Angeles Residential Streets?
The street is the new storage container deposit? The historic surge has put considerable pressure on the Los Angeles-Long Beach port complex, the world's ninth-largest, which has broken monthly records regularly since last summer. The Los Angeles port had its busiest September yet in 2015 and a 26% boost in freight compared to 2014.
80,000 Drivers Needed – Not Interested?
Transport companies are attempting to attract 80,000 new delivery drivers. Still, the California government's war against energy independence and refusal to protect truckers from rioters has made transporting goods less than an attractive profession (Source: 1, 2, 3).
Trucking firms have been dumping trailers with cargo containers in Long Beach surface streets to annoy locals. "Kids are playing on this equipment, views are obstructed, and the sound of Jake Brakes, with diesel motors gearing and the gasoline fuel smell, is unbearable," says Patty Gerdner, who lives in San Pedro. We'll discuss these issues later while discussing Long Beach's anti-nuisance legislation.
"They [local residents] are taking the brunt of the pollution burden while all of us are benefiting from cheap flat-screens TVs from China or Korea or whatever is in those containers." – David Pettit (Natural Resources Defense Council (NDRC))
So we can see by the political response above it's the consumer's fault, not an incompetent government, that caused this problem.
Common Injuries From Cargo Container Accidents
Head and Traumatic brain injury.
Deglove injuries.
Wrongful death.
Crush injuries.
Amputations.
Coma.
Common Causes of Shipping Container Accident-Injuries?
Root causes are many, but sometimes the cure causes more harm than the disease. Regulations, negligence of other people, and even nuisance are known causes of serious injury and wrongful death accidents. Let's discuss these instances.
Politicians in California's single-party state love regulations and heavy taxes. To make a living, trucking companies are forced to cut corners or face bankruptcy. The voters seem to be ignorant of the fact that the cost of all this regulation means terrible service and higher prices. This is the battle.
Most shippers and dockworkers are blaming President Biden's Covid vaccine mandates and Biden Admin executive orders for the backlog of containers. (62% of American voters blame President Biden).
Over 600,000 veteran drivers, tired of things like mountains of Dystopian paperwork, mandatory COVID vaccinations, and costs of compliance are fleeing the transportation haulage industry in droves.
Biden's allies in the mainstream press and academia blame a booming economy and greater demand for goods thanks to forced vaccinations and more rules to govern every aspect of your life like the old Soviet model that worked so well in their minds.
Labor Shortage Means Less Good Drivers
In the trucking business, there has been a serious labor shortage (workers choosing to remain at home rather than face BLM rioters or hours parked in a line waiting for an inspection or paperwork check), a scarcity of equipment, and a lack of storage space for all that stuff across the country.
More drivers will not help alleviate the Ports of Los Angeles and Long Beach congestion, where a shipping container debacle is keeping trucks from delivering goods to consumers.
Truckers Are Not Paid To Be Government Law Enforcement Agents
The backup may exacerbate the shortage of truckers, since many port operators are not compensated for the time they spend standing in line to receive a container, making the position less appealing.
President Biden and Executive Vaccine Mandates?
Transport companies worry testing requirements will pose logistic hurdles for workers with more traditional notions of personal liberty and freedom. Many workers don't wish to take a vaccine that does not inoculate them and still can land them with COVID-19. (A non-peer-review Israeli Study determined that fully vaccinated individuals are at a "Greater Risk of Hospitalization" and "13 TIMES MORE LIKELY" to Catch Covid-19 than those with natural immunity.)
The Occupational Safety and Health Administration (OSHA) plans to deploy the federal requirement as an emergency temporary standard in the coming weeks. Mr. Fuller stated that the federal legislation "could exacerbate existing stress throughout the supply chain," spreading across trucking, warehousing, and manufacturing employees and potentially leading to "empty shelves. (Source WSJ).
In August, about 4.3 million workers voluntarily left their employment, according to the Labor Department. That was up from four million in July.
Under What Grounds Can I Sue?
Suing For Negligence Over Shipping Containers?
A physical injury claim may be filed to seek compensation for people who have been injured by heavy equipment or shipping containers. Damages may be used to compensate for lost income, medical expenses, and pain and suffering. Plaintiffs in civil lawsuits must establish negligence on the part of the defendant.
The non-employee plaintiff must prove:
The defendant owed the victim a legal duty of reasonable care.
That duty was breached.
The breach caused the accident directly/proximately.
The plaintiff sustained foreseeable, certain, and unavoidable damages.
Both government and private plaintiffs will fight to get out of responsibility for incidents that occur on or off their property. A personal injury lawyer can research all of the evidence in your case and advise you on your legal alternatives.
They can get to the bottom of what may have caused an accident and take steps to help protect your rights.
What About Workman's Compensation Claims?
Workers' compensation is a no-fault system that provides financial assistance to injured employees to help pay for missed wages, medical bills, and disability insurance.
An injured employee may be able to pursue justice through a third-party liability claim, depending on the circumstances of any case. A third-party liability claim is conceivable if a non-employee caused an accident.
Construction sites and ports usually contain a variety of personnel, contractors, and subcontractors who must all collaborate. Because of this, many jointly and severally liable parties may be at fault to pay their fair share under California's pure comparative negligence law. However, your attorney needs to package and sell your case to the insurance adjuster or a jury.
What About Cargo Container Train Accidents?
The Port of Los Angeles has the most advanced and extensive train network in the United States, which connects foreign goods and exports to domestic markets. The Port's railway system serves seven container terminals, with 35% of intermodal containers using it. On-dock train usage is on the increase every year.
Injury and death will loom when a cargo container train collides with a pedestrian or a container falls onto a motor vehicle. We can help hold the responsible parties liable on your behalf.
Truck Accident?
If you're in the freight trucking and logistics service industry accident, multiple parties will point the finger at each other. We can help identify and hold all third-party logistics (TPL) providers accountable.
Liable parties may include the freight trucking company and anyone involved in the logistics of goods, production machinery, and other types of commerce. From a pallet falling on your head to getting run over by a truck, we help employees and non-employees with tort claims over containers.
We'll investigate any specialized freight shipping that, because of its size, weight, shape, or inherent characteristics, requires specialized equipment for transportation, such as flatbeds, tankers, or refrigerated trailers. If there were violations, we could use this as evidence of negligence.
A cargo container may have spilled toxic and non-toxic agricultural products, boats, livestock, automobiles, human waste, hazardous liquids, etc. We will seek out tracking records to find the liable defendants to pay damages on your behalf.
We also understand the CCC and UCC. We'll seek out warehouse receipts to track down everyone in the chain of commerce. We may find evidence of negligence per se when local, state, and federal laws were ignored.
Truckers have a duty to maintain proper licensing, permits, and environmental training as they expand operations due to overwhelming demand. As noted, many claim Biden's executive orders were the straw that broke the camel's back. However, violating these regulations gives rise to negligence liability.
More and more, many experts think trucking companies and container shippers will rely upon jury nullification. But many jurors are government employees, so we can use this leverage against big businesses and make them settle.
Smart personal injury attorneys should be mindful of this when considering a case. Ehline will look at things like insurance matters, product liability claims, and others giving rise to negligence. We'll advise you in all of these areas to avoid protracted litigation. A lawyer like ours can be quite beneficial.
Damages Liability In Port of Long Beach and Port of Los Angeles Container Handler Accidents
The plaintiff in a non-work comp claim can seek special economic damages for lost past, present, and future wages and general damages for pain, suffering, and loss of consortium. Sometimes punitive damages are available. Because we also help dockworkers, let's discuss wrongful death first!
Wrongful Death Fatal Four?
According to OSHA, the following are the most common causes of private sector employee deaths (excluding highway accidents) are:
Falls.
Struck by an object.
Electrocution.
Caught-in/between incidents.
These "Fatal Four" were responsible for more than half (58.6%) of the construction worker deaths in 2018. Eliminating the Fatal Four would save 591 workers' lives in America every year."
Container handlers play a role. These large, forklift-like vehicles can be extremely dangerous for many reasons.
• The wheels on their low-profile vehicles are also visible. They have exposed tires that are more than 6 feet tall. If drivers aren't paying attention, they can easily crush any car.
• Blind spots on container handlers are enormous. Drivers frequently have difficulties seeing what is immediately in front of them.
• Containers must be carried from one location to the next, which is time-consuming and hazardous. Containers are also hefty and hard to handle.
Container handlers must be driven by drivers with the necessary safety training. However, safety rules are not always followed. Heavy machinery operators, like other drivers, must exercise caution to avoid colliding with pedestrians and other vehicles.
According to California Civil Jury Instructions for jurors,
"A person must use reasonable care in driving a vehicle. Drivers must keep a lookout for pedestrians, obstacles, and other vehicles. They must also control the speed and movement of their vehicles. The failure to use reasonable care in driving a vehicle is negligence."
Fortunately, a number of laws safeguard victims of vehicle accidents. When a worker is hurt on the job in California, he or she has access to the worker's compensation system.
Nuisance – Can I Sue For Global Supply Chain Pollution Nuisance In Long Beach?
"Nuisance" is an umbrella term that includes everything from noise disturbances, loitering, and the unlawful selling of controlled substances to overgrown vegetation and violating any Building Standards Code. (See also Long Beach Municipal Code Section 9.37.090, et. seq.)
Residents may be able to bring various nuisance claims against container companies, including encroachment, mobile source air pollution, and trip reduction measures.
The waiting times have significantly impacted the United States and California, given that 40% of container imports and 30% of exports stem from these ports. Environmentalists and public health advocates are concerned about the environmental consequences of the congestion, with diesel-fueled engines on the ships whirring while mooring outside ports like pollution factories in bulk.
Even in ordinary situations, the ports generate around 100 tons of smog and other cancer-causing chemicals each day. The communities near the port and along truck routes and stores that lead to it are largely low-income minority areas.
Maintenance of properties or premises in such a manner that causes containers in the hood substantially diminishes the enjoyment, use, or property values of adjacent properties. There may also be a federal issue with all these ships idling outside U.S. ports pumping out pollutants!
Who To Sue?
You'll need to find out if the trucking firm, rail company, or transportation company involved in your Long Beach cargo container or shipping container accident used substandard equipment, negligent drivers, reckless driving, and an unsafe vehicle.
As noted, many parties are potentially liable, including federal and state agencies. When a manufacturer of products hires a transport to carry precious goods without a formal written agreement, and the transporter's insurance company refuses to cover accident victims, this is known as a cargo shift issue. This is just one of many ways shippers conceal liable parties. Our lawyers won't fall for it.
Testimonial:
"I took a wrong turn on a busy Monday while driving through Long Beach during peak traffic. I nearly jumped from my chair at the crazy driver who crashed into me who then blamed me. After battling his insured for over a month, I hired Mike Ehline. He led the case to success after I got stuck. He got me paid for my time off from the workforce, as my repaired car sat in our driveway. Mike wouldn't let me sign anything until dozens of scenarios were explained. His paralegal also promptly returned my calls. I recommend this lawyer for all accidents in the air, land, and sea."
Potential Parties We Can Sue For Your Cargo Container Accident?
Maersk.
Alameda Corridor.
Various federal and state government agencies.
Manufacturers of defectively designed or built cargo containers.
On-Dock Intermodal Service.
Pacific Harbor Line (PHL) Inc.
Pier 300 – Fenix Marine Services.
Operated by Fenix Marine Services.
Pier 400 – APM Terminals.
Terminal Island Container Transfer Facility (TICTF).
Terminal Services and Yusen Terminals Inc.
Everport Terminal Services.
Evergreen Marine.
Yusen Terminals Inc.
Nippon Yusen Kabushiki Kaisha (NYK Group).
Macquarie Infrastructure Partners III.
TraPac On-Dock Rail Yard.
West Basin Container Terminal.
Yang Ming Marine Transport and China Shipping North America.
Berth 200 (West Basin) Rail Yard – Pacific Harbor Line.
Intermodal Container Transfer Facility (ICTF) (Near-dock).
A trucking owner.
Statute of Limitations Issues?
These are tricky cases; under California law, a plaintiff normally has two years to sue for a personal injury or wrongful death in Long Beach. But other laws may apply; typically, you only have six months to make a written claim against the government. Your employee contract may also play a role here. We can help you understand your rights to justice.
When Success Means Everything, Call Attorney Michael Ehline For Your Freight Trucking And Logistics Business
More containers are expected to arrive shortly for Christmas in Dec. If you need assistance with freight trucking, warehousing, or third-party retailer distribution accident legal matters, we can help accident victims and community residents, retailers, and neighbors. Could you take advantage of our expertise? Call us or use our convenient online contact us form with ease today.
Ehline Law Firm can help you with legal issues in California, the United States, and internationally. When it matters most and you need a top-rated lawyer for your freight trucking and logistics agreements, advice, or business litigation in California or internationally, call California Freight.
Trucking Logistics Lawyer Michael Ehline at (213) 596-9642 to discuss how we can best assist you with your legal matters in the cargo freight trucking and logistics industry. Let us protect your family from the trucking company and others who contributed all the way to the executive director of the governor's office. Let our trust carry you to the very end.
Citations:
UCTI Trucking Company owner Frank Arrieran "We only have so much space." (A bunch of containers being unloaded into upset local neighborhoods in the dead of night continue blocking driveways due to record bottlenecks)
Anchored Cargo Ship Causes Oil Spil
*Other sources contributed to this report and analysis, including Thomson Reuters.
California Port Truck Accident Attorneys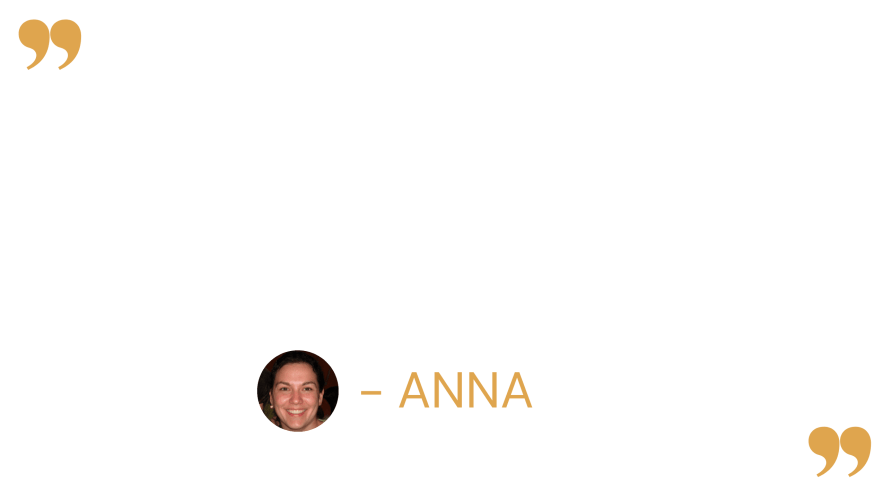 (5 Out of 5 Stars)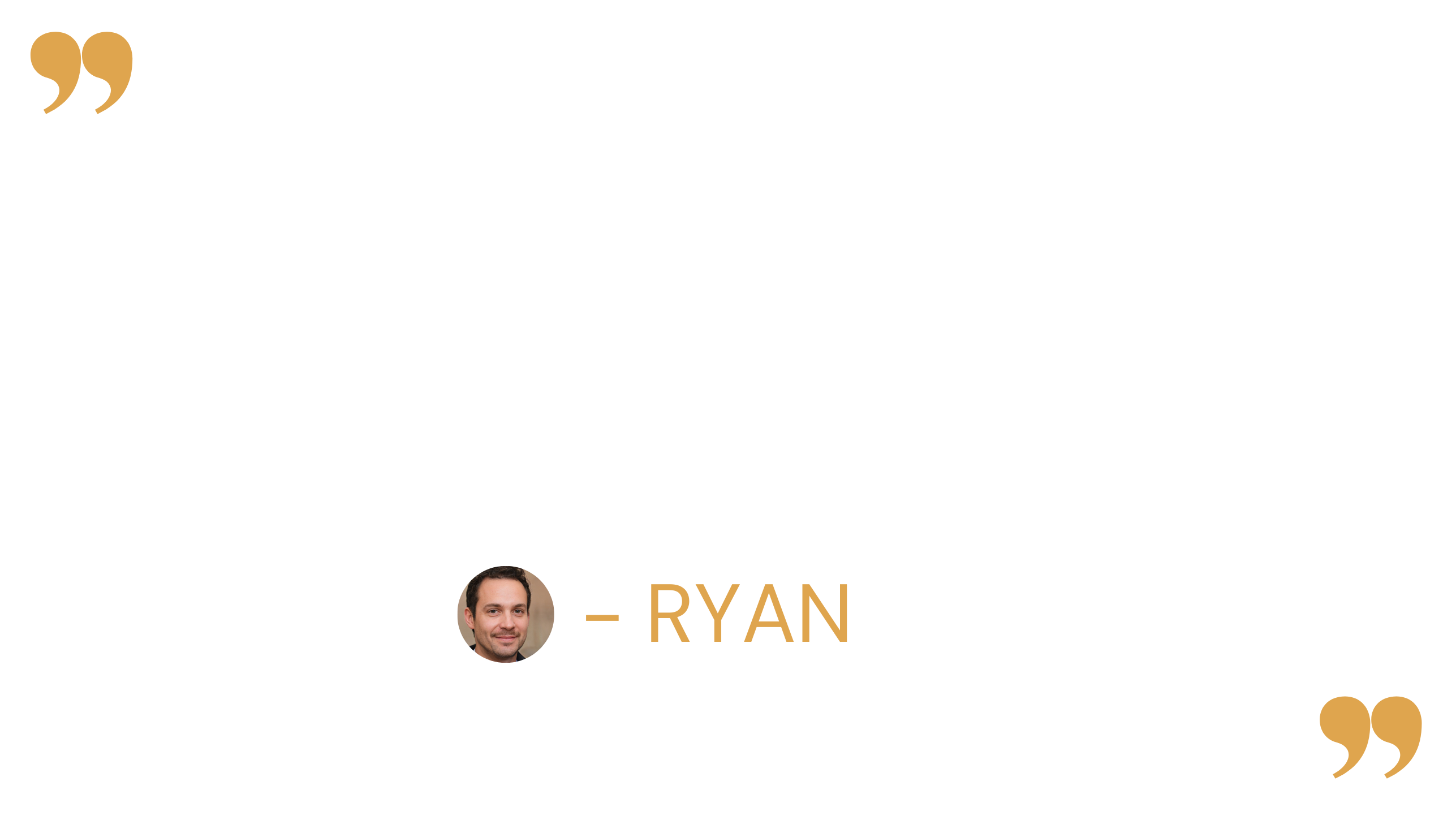 (5 Out of 5 Stars)
The helpful attorneys from Ehline Law Firm provide superior car accident lawyer – legal services.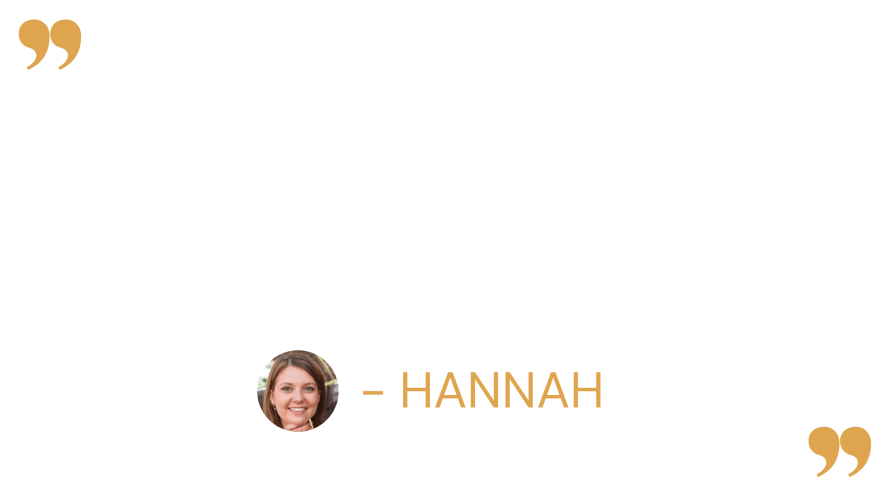 (5 Out of 5 Stars)
Long Beach personal injury lawyers proudly serve the following Long Beach zip codes: 90711 / 90712 / 90731 / 90740 / 90755 / 90801 / 90802 / 90803 / 90804 / 90805 / 90806 / 90807 / 90808 / 90809 / 90810 / 90813 / 90814 / 90815 / 90822 / 90831 / 90832 / 90833 / 90834 / 90835 / 90840 / 90842 / 90844 / 90845 / 90846 / 90847 / 90848 / 90853 / 90888 / 90895 / 90899
Michael Ehline is an inactive U.S. Marine and world-famous legal historian. Michael helped draft the Cruise Ship Safety Act and has won some of U.S. history's largest motorcycle accident settlements. Together with his legal team, Michael and the Ehline Law Firm collect damages on behalf of clients.
We pride ourselves on being available to answer your most pressing and difficult questions 24/7. We are proud sponsors of the Paul Ehline Memorial Motorcycle Ride and a Service Disabled Veteran Operated Business. (SDVOB.) We are ready to fight.