Although the sinking of the Titanic is widely considered among the worst cruise ship incident, as of 2023, there are many where more than one passenger was killed or maimed. At the outset, not all cruise ship disasters involved man overboard (MOBs) or drownings. Some involve mass disease transmission, being abandoned on a shore excursion, or being stranded at sea on casino cruises, often with endlessly flowing alcohol. In any event, not all cruise companies make it. Dream Cruises, a subsidiary of Genting Hong Kong, has struggled with its mega-ships cutting as it has flooded traditional cruise businesses. There is a proven formula to success, often leaving dissatisfied passengers full of fear in its wake.
This article by world-famous cruise ship lawyer Michael Ehline covers the 13 worst parent cruise lines. We included noteworthy incidents, including sinkings, fires, robbery, and sexual assaults on passengers by crew and others, as follows:
13 Worst Cruise Ship Incidents and Assaults in History By Cruise Line
Here are some of the notable worst cruise ship accidents and assaults in history and more:
1. Carnival Corporation & plc
Carnival is one of the largest cruise companies globally. Carnival also maintains a growing list of multiple brands under its umbrella, including Carnival Cruise Line, Princess Cruises, Holland America Line, and others. Carnival does a lot of business in United States ports and owns so many ships. Naturally, this billion-dollar corporation tops our list of worst cruise lines EVER.
2013 Carnival Triumph "Poop Cruise" (0 Dead)
Date: December 18, 2013
Dead and Injured: 0 Dead, Injured Unknown
Description: The Carnival Triumph experienced an engine fire in February 2013, leaving the ship adrift in the Gulf of Mexico on an eight-day nightmare cruise that was supposed to be four days. Although there were no fatalities, passengers endured challenging conditions due to raw sewage aboard until the ship was towed to port. (Passengers said carpets were soaked with more than two inches of raw sewage, and no air conditioning! (Gross.)
2010 Carnival Splendor Fire (0 Dead)
Date: November 8, 2010
Dead and Injured: Dead, Injured Unknown
Description: Dubbed "three days of hell," the Carnival Splendor's engine room caught on fire in November 2010, causing passengers to cope with unflushed toilets, bags of vomit, and only Spam to eat. Luckily, no one aboard was killed or seriously wounded, making this story an inconvenience and emotional turbulence.
2006 Star Princess, Princess Cruises Fire (0 Dead)
Date: March 23, 2006
Dead and Injured: 0 Dead, Injured Unknown
Description: A fire broke out on the Star Princess in March 2006, resulting in one death and several injuries.
Costa Cruises, aka Carnival Corporation & plc
Costa Crociere S.p.A., or Costa Cruises, is an Italian cruise line that includes Costa Cruises Shipping Ways comma Cargo. Established in 1948, it has operated as a wholly owned subsidiary of Carnival Corporation & plc since 2000.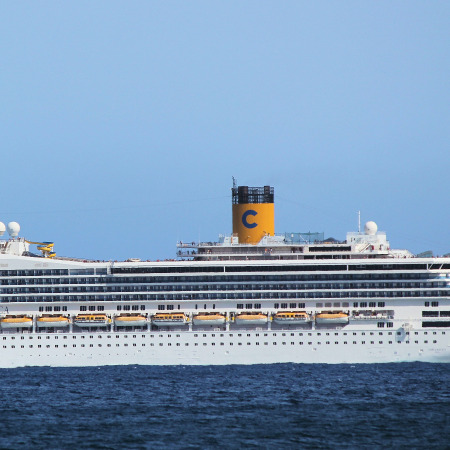 2012 Costa Concordia: The Capsized One (32 Dead)
Date: January 2012
Dead and Injured: 32 Dead, Injured Unknown
Description: On January 13, 2012, the vessel Costa Concordia struck an underwater rock near Isola del Giglio island as it sailed too close to the shore. Captain Francesco Schettino decided to turn off the computer navigation alarm, believing he could navigate the waters without assistance. However, the absence of his glasses led to critical errors, and by the time he retrieved them, the damage was done, the ship ran aground on a treacherous reef. To make matters worse, it happened off the coast of Italy, ruining the vacations and lives of many families. Thirty-two passengers had tragically lost their lives, 64 others suffered injuries, and one missing person was never found, leaving families and friends in anguish.
The immense effort to salvage the Costa Concordia took a painstaking year and eight months to bring the ship upright again finally. Subsequently, another ten months of meticulous work were needed to transport the boat back to port, where it could be dismantled and salvaged. Read more here.
Cunard Line Owned by Carnival?
Yes. Cunard, pronounced as /ˈkjuːnɑːrd/, is a prominent British shipping and cruise line with its headquarters located at Carnival House in Southampton, England. It operates under Carnival UK and falls under the ownership of Carnival Corporation & plc.
Since 2011, Cunard and its fleet of three ships have been registered in Hamilton, Bermuda. This change in registration is a notable aspect of their operations.
Notable Cunard Line Accidents
RMS Lusitania Sinking
Date: May 7, 1915
Dead and Injured: 1,198 Dead, Injured Unknown
Description: RMS Lusitania, named after the Roman province corresponding to modern Portugal, was a remarkable British ocean liner launched by the Cunard Line in 1906. Notably, it earned the prestigious Blue Riband title for the fastest Atlantic crossing in 1908, holding this honor until the completion of the Mauretania three months later. At the time of her sinking, she had briefly held the title of the world's largest passenger ship. Tragically, on her 202nd trans-Atlantic crossing, on May 7, 1915, a German U-boat sank the Lusitania 11 miles (18 km) off the western coast of Ireland. This devastating event claimed the lives of 1,198 passengers and crew members.
White Star Line is Now Carnival?
Yes. The now-defunct White Star Line, a British shipping company, emerged from the remnants of a defunct packet company. Through gradual growth and development, it established itself as one of the leading shipping companies globally, offering passenger and cargo services between the British Empire and the United States. Unlike many other lines prioritizing speed, White Star set itself apart by emphasizing comfortable and enjoyable journeys for upper- and lower-class travelers.
Merger with Cunard to Carnival: In 1934, White Star Line merged with its main competitor, Cunard Line, forming Cunard-White Star Line. Later, in 1950, Cunard acquired White Star's share in the joint venture. Cunard continued as an independent entity until 2005 when it became part of Carnival Corporation & plc. Cunard ships still honor White Star Line's legacy by using the term "White Star Service" to represent the company's high standard of customer service.
Notable White Star Incidents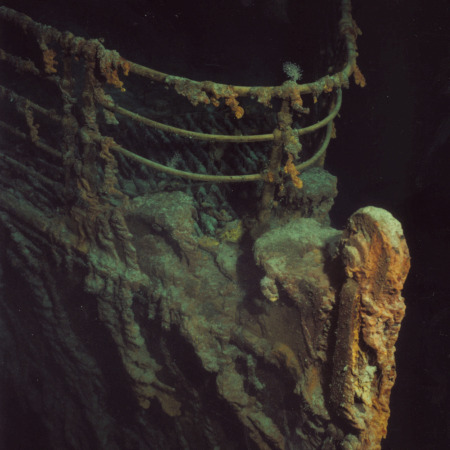 1912 Sinking of the RMS Titanic (1,500 Dead)
Date: April 15, 1912
Dead and Injured: 1,500 Dead, Injured Unknown
Description: The subject of many movies, RMS Titanic, the so-called "unsinkable" British passenger liner operated by the White Star Line. Although the world-famous shipwright designed her, Thomas Andrews, she still sank in the North Atlantic Ocean on April 15, 1912, on her maiden voyage from Southampton, England, to New York City. After striking an iceberg, she lost over 1,500 lives out of the estimated 2,224 passengers and crew aboard, making it the deadliest sinking of a single ship up to that time. She remains the most fatal peacetime sinking of an ocean liner or cruise ship. The tragedy captured public attention, became a foundational theme in disaster films, and inspired numerous artistic works and news stories. Recently, a submersible imploded while diving on the sunken Titanic.
Seabourn Cruise Line, aka Carnival Corporation & Plc
Headquartered in Seattle, Washington, Seabonr is part of the renowned Carnival Corporation & plc.
2005 Seabourn Spirits Pirate Attack (0 Dead)
Date: November 5, 2005
Dead and Injured: 0 Dead, 1 Ghurkha Injured
Description: With 115 passengers onboard, Spirit was attacked by two speedboats filled with Somali pirates. They had been launched from a mother ship about 115 km off the coast of Somalia. The pirates fired machine guns and rocket-propelled grenades at the ship, but the crew responded with bravery and repelled the attackers. During the attack, no passengers were injured. Still, the ship's master-at-arms, Som Bahadur Gurung, showed exceptional courage while trying to combat the raiders using a long-range acoustic device (LRAD). Gurung was hit by shrapnel during the encounter.
For their bravery and courage, security officer Michael Groves and Som Bahadur Gurung, an ex-Gurkha, were honored by Queen Elizabeth II at Buckingham Palace. Groves received the Queen's Gallantry Medal, and Gurung received the Queen's Commendation for Bravery. After the attack, the ship altered its course to Port Victoria in the Seychelles for repairs, deviating from the original plan to go to Mombasa in Kenya, sailing to Singapore. It was able to resume its original schedule later.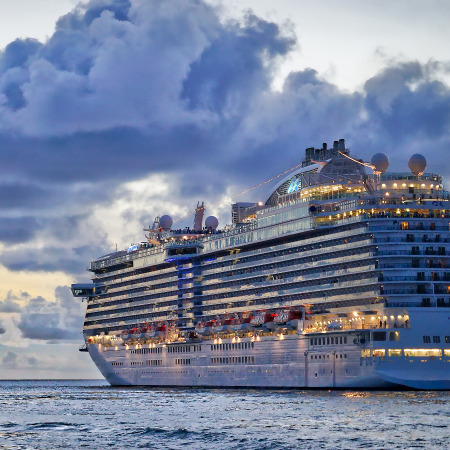 2. Royal Caribbean Group
Royal Caribbean is another major player in the cruise industry, owning brands like Royal Caribbean International, Celebrity Cruises, and Azamara. This is another cruise company that relies on US business.
Noteworthy Royal Caribbean Group Accidents
2006 Mariner of The Seas MOB Death (1 Dead)
Date: May 15, 2006
Dead and Injured: 1 Dead, Injured None
Description: In 2006, onboard the Royal Caribbean ship Mariner of The Seas, a tragic incident occurred when a young man named Daniel Dipiero went missing while on a cruise with his friends. It was reported that he fell off the ship's side, and the investigation revealed that he had been served too much to drink. This unfortunate event served as a reminder of the importance of responsible alcohol service and safety measures on cruise ships to prevent such accidents.
2002 Royal Caribbean's Explorer of the Seas Accident (0 Dead)
Date: September 19, 2002
Dead and Injured: 0 Dead, Injured Unknown
Description: En route from Florida to Bonaire, the liner suffered a fire in a store room on Deck 13. The fire produced heavy smoke and caused interior damage. The whole of Deck 13 and sections of Deck 12 were closed.
Celebrity Cruises, a cruise line headquartered in Miami, Florida, is a wholly-owned subsidiary of the Royal Caribbean Group. The company's origin traces back to 1988, when the Greece-based Chandris Group founded it. In 1997, Celebrity Cruises merged with Royal Caribbean Cruise Line, solidifying its position in the industry.
A distinctive feature of Celebrity Cruises is its signature logo, an "Χ" displayed on the funnel of their ships, which represents the Greek letter chi and stands for "Chandris," paying homage to its founding group. The company's Greek roots are reflected in its logo, adding a unique touch to its branding.
2010 Celebrity Mercury Norovirus Disaster
Date: February 2010
Dead and Injured: 0 Dead, 435 Injured
Description: In 2010, a harrowing norovirus outbreak struck the Celebrity Mercury cruise ship, affecting over 400 of the 2,600 passengers and crew onboard. The highly contagious virus spread rapidly, causing widespread illness and distress among those on the vessel. The Centers for Disease Control investigated the situation, identifying it as a norovirus outbreak.
In response to the crisis, the cruise line and health authorities swiftly implemented containment measures, isolating affected individuals and implementing rigorous sanitation protocols to prevent further spread. Medical staff onboard worked tirelessly to care for those afflicted while the crew diligently disinfected and sanitized all public areas to mitigate the risk of infection.
Despite the challenges, the resilience and collective efforts of the passengers, crew, and medical personnel allowed the situation to be managed effectively.
Pullmantur Cruises Now Royal Caribbean Group?
Yes. Pullmantur Cruises, headquartered in Madrid, Spain, was established in the late 1990s as an extension of the Madrid-based travel agency Pullmantur. In 2006, it came under the ownership of the U.S.-based Royal Caribbean Group through its parent company, and Royal Caribbean later divested a 51% share of the cruise line to Springwater Capital. Now the risk is shared with this Spain-based investment firm while retaining a 49% stake.
2008 Zenith Disaster (1 Dead)
Date: July 27, 2008
Dead and Injured: 1 Dead, Injured Unknown
Description: The Pullmantur-owned Zenith cruise ship collided with the berthed MS Aegean Pearl in Venezuela in 2008 while maneuvering for docking, causing one death and several injuries.
3. Norwegian Cruise Line Holdings Ltd
Owns Norwegian Cruise Line, Oceania Cruises, and Regent Seven Seas Cruises and does cruises to Hawaii as its claim to fame.
2005 Norwegian Dawn Death Wave (0 Dead)
Date: April 16, 2005
Dead and Injured: 0 Dead, 4 Injured
Description: The Norwegian Dawn was hit by a 70-foot massive wave in rough weather, causing two injuries and the flooding of 62 cabins and decks following subsequent waves against the hull. Fortunately, no hands died during that vacation tour collision.
4. MSC Cruises
MSC is a European-based cruise line with a significant presence in the industry, offering cruises worldwide and growing.
MSC is Now Star Lauro Cruises
Also known as Lauro Lines, founded by Achille Lauro in 1960 in Naples, Italy, initially operated two ships:
MS Angelina Lauro
MS Achille Lauro.
However, unfortunate incidents such as the burning of MS Angelina Lauro in 1979 and the hijacking of MS Achille Lauro in 1985 caused financial difficulties for the company, so in 1988, the Mediterranean Shipping Company (MSC) ventured into the cruise business by acquiring the liner Monterey. A year later, in 1989, MSC purchased Lauro Lines, branding it StarLauro Cruises, operating two ships:
Monterey
Achille Lauro.
In 1995, StarLauro Cruises underwent a name change and became known as MSC Cruises.
Notable Star Lauro Cruise Accident
1994 MS Achille Lauro Cruise Ship Disaster (2 Dead)
Date: November 30, 1994
Dead and Injured: 2 Dead, 8 Injured
Description: On November 30, 1994, the Achille Lauro caught fire off the coast of Somalia, carrying 979 passengers and crew to South Africa. Italian officials initially attributed the fire to a discarded cigarette. Still, later analysis suggested it started in the engine room due to a crankcase explosion, causing cooling oil to enter the exhaust. Lack of supervision led to the fire spreading uncontrollably before being discovered. The situation worsened despite efforts to battle the fire, including using hoses and buckets. The vessel was eventually abandoned the following day after the ship tilted, developing a list.
Some passengers and crew had to climb down a rope ladder from the stern to reach inflatable boats due to flames blocking the main lifeboats, resulting in two fatalities and eight injuries during the evacuation. The USS Gettysburg and USS Halyburton were among the ships that responded to the emergency. The Achille Lauro sank on December 2, 1994, witnessed by a fire tugboat. The wreckage has never been located as of 2023.
5. Fred Olsen Cruise Lines
Fred Olsen Cruise Lines is a UK-based, Norwegian-owned cruise shipping line with four cruise ships. It falls under the ownership of Bonheur and Ganger Rolf is headquartered in Ipswich, Suffolk, in the United Kingdom, and remains a division of the Fred Olsen Group.
Deadly Fred Olsen Cruise Incident
2007 Robert Heath Legionnaire's Disease (1 Dead)
Date: July 31, 2007
Dead and Injured: 1 Dead, Injured Unknown
Description: In 2007, bacteria was found on a Fred Olsen Cruise, leading to an early end of the trip, as reported by the UK Telegraph. A passenger named Robert Heath fell ill shortly after returning home and tragically passed away despite being prescribed antibiotics. An inquest concluded that Fred Olsen Cruises exposed Heath to Legionnaires' disease. It was also revealed that the two doctors he saw during his illness did not provide adequate medication and failed to respond to his deteriorating condition, as reported by the Telegraph. As a result, the cruise line settled his wife's wrongful death case for over $100,000.
6. Atlantic, Gulf & West Indies SS Lines
A passenger and cargo shipping company based in New York City, Agwilines Inc (Atlantic, Gulf & West Indies Steamship Inc) operated four main lines during the 1910s, 1920s, and 1930s:
Ward Line
Clyde Line
Mallory Line
Porto Rico Line
Later, the Clyde-Mallory Lines, founded in 1908, had offices in New York, Philadelphia, Boston, Chicago, and Washington. However, in 1949, Graham-Newman Corporation purchased a controlling interest in Agwilines Inc, acquiring 70,000 shares. Graham-Newman Corporation was an investment corporation established in 1926 by Benjamin Graham and Jerome Newman and was ultimately liquidated in 1954.
Famous Agwilines Inc Incident
SS Morro Castle (137 Dead)
Date: September 8, 1934
Dead and Injured: 137 Dead, Injured Unknown
Description: The SS Morro Castle, an American ocean liner, was set ablaze due to a mechanical problem after a fire started in one of the storage lockers. She ran aground during its journey from Havana, Cuba, to New York City, United States, on September 8, 1934, after Chief Officer William Warms took command from his sickly Captain, Robert Wilmott. Several crew members abandoned the ship after insufficient firefighting attempts.
Most passengers were left alone without life jackets to try and navigate through the smoke-dimmed hallway inferno. The devastating incident resulted in the loss of 137 confused passengers and crew members despite rescuers lined up, rushing to help the lifeboats carrying passengers (mainly residents) away from the large cruise ship towards the Jersey Shore during the wee hours.
7. Chonghaejin Ferry Lines
Chonghaejin Marine Company Ltd., also known as Cheonghaejin Marine Company Ltd., was a South Korean shipping company that operated the ferry MV Sewol.
2014 Sewol Ferry Disaster (300 Dead)
Date: April 16, 2014
Dead and Injured: 300 Dead, Injured Unknown
Description: Although not an actual cruise ship, the South Korean ferry Sewol capsized in April 2014, leading to the deaths of over 300 passengers, mostly high school students. In 2015, Captain Lee Jun-seok was convicted of homicide and sentenced to life in prison for the Sewol disaster. The incident deeply traumatized the country and significantly affected the then-leader, Park Geun-hye. The ferry operator, Cheonghaejin, was also held responsible, and the court ordered it to share the costs.
8. GAP Shipping, Bahamas
G Adventures is a prominent cruise operator specializing in small-group escorted tours for big timers. Headquartered in Toronto, Ontario, Canada, it has a global presence with 28 offices worldwide. The company boasts an extensive portfolio, Including over 700 itineraries in at least 100 countries at any given time, catering to around 200,000 travelers from 160 countries annually.
The company has partnered with the National Geographic Society, creating a unique program called "National Geographic Journeys with G Adventures." This program includes 80 special tours that align with responsible and sustainable travel principles while offering enriching and educational experiences. It also owned the ill-fated MS/MV Explorer
2007 MS/MV Explorer (0 Dead)
Date: November 23, 2007
Dead and Injured: 0 Dead, Injured Unknown
Description: The MS Explorer, MV Explorer, was a Liberian-registered cruise liner. It was a pioneering vessel designed to navigate the frigid Antarctic Ocean. On November 23, 2007, it became the first cruise ship to sink in those waters after colliding with an iceberg.
9. Epirotiki Lines
Epirotiki, a defunct shipping company with roots dating back to 1850, had a diverse fleet encompassing cruise vessels, cargo ships, and tanker vessels. The company operates in various maritime industry sectors, providing passenger and cargo transportation services.
Noteworthy Epirotiki Line Accident
1991 MTS Oceanos Disaster (0 Dead)
Date: August 4, 1991
Dead and Injured: 0 Dead, Injured Unknown
Description: MTS Oceanos, a cruise ship built in France and owned by Greece, tragically sank in 1991 due to uncontrolled flooding. The ship's captain, Yiannis Avranas, and some crew members were found guilty of negligence for abandoning the passengers without assistance. Fortunately, all 571 passengers and crew were ultimately rescued thanks to the courageous actions of the ship's entertainers. They sent a mayday signal, launched lifeboats, and aided in the rescue efforts by facilitating the landing of South African Marines from naval helicopters.
It's worth noting that Epirotiki Lines, the company that owned MTS Oceanos, had experienced the loss of two other ships in the three years leading up to the sinking. Their flagship, Pegasus, sank merely two months prior, and MV Jupiter dropped three years earlier.
10. Hurtigruten AS
Hurtigruten AS is a prominent Norwegian coastal ferry service and cruise line based in Oslo, Norway. It shares its name with the iconic Hurtigruten, the coastal ferry service it operates along the Norwegian coast.
As of 2020, a significant 81% of company ownership belonged to TDR Capital. At the helm of Hurtigruten AS is Daniel Skjeldam, serving as the CEO, and guiding the company's operations and strategies.
Noteworthy Hurtigruten AS Accident
2011 MS Nordlys (2 Dead)
Date: August 4, 1991
Dead and Injured: 0 Dead, Injured Unknown
Description: The MS Nordlys, operated by Hurtigruten, caught fire off the coast of Norway in September 2011, leading to two fatalities.
11. Republique Senegal, Ministere de l'Equipement, Dakar / Senegal
Under the authority of the Minister of Higher Education, Research, and Innovation, the entity is responsible for:
The preparation, coordination, and execution of the budget.
The management of personnel and equipment.
The Budget and Finance Division.
The Human Resources Division.
The Logistics and Equipment Division.
Noteworthy Republique Cruise Ferry Incident
2002 MS Joola Capsising
Date: September 26, 2002
Dead and Injured: 1863 Dead, Injured Unknown, Survivors 64
Description: In 2002, the Senegalese ferry MS Joola operated by the Armed Forces of Senegal, capsized off the coast of Gambia, resulting in one of the deadliest maritime disasters in history, with over 1,800 lives lost.
12. Michigan Transportation Company
It appears to have been a now defunct, large corporation that offered many sister companies involved in lake and ocean transportation of goods and passengers.
Noteworthy Michigan Transportation Company Cruise Accident
1915 SS Eastland Port Tip Over (844 Dead)
Date: July 24, 1915
Dead and Injured: 844 Dead, Injured Unknown
Description: The SS Eastland ("the speed queen of the Great Lakes"), operated by the Chicago-South Haven Line, was moored near the Clark Street Bridge on the Chicago River, getting ready to take passengers to Michigan City for a company picnic. It capsized on its port side at the harbor's edge, killing 844 2,500 passengers (mainly Western Electric employees) and crew members that day, including 22 entire families. The ship never left the river, making it a devastating event that profoundly impacted everyone involved.
As you can see, there are more than ten worst cruise ship disasters in history to discuss, and it is cruise line-centric.
13. Australian National Line (ANL)
Australian National Line (ANL) was a coastal shipping line founded by the Government of Australia in 1956. Over the years, it played a crucial role in maritime transport and contributed significantly to the nation's coastal shipping operations.
In 1998, the Howard government decided to sell ANL, leading to its acquisition by CMA CGM, a global shipping and logistics company. The transfer of ownership marked a significant shift in the Australian maritime industry, as ANL became part of a more extensive international shipping network under CMA CGM's management that once owned the Royal Pacific Ferry.
Noteworthy ANL Accident?
1992 Royal Pacific Trawler Crash (30 Dead)
Date: August 23, 1992
Dead and Injured: 30 Dead, Injured Unknown
Description: The Royal Pacific, initially a passenger ferry from 1964, had a capacity of 250 passengers, 91 cars, and 16 trucks. After being sold and converted into a cruise ship in the late 1980s, its maiden voyage was a captivating two-night "cruise to nowhere" from Singapore, passing by Phuket, Malacca, and Penang. During its journeys, an unfortunate incident occurred when it was struck by a Taiwanese fishing trawler, despite taking evasive maneuvers upon receiving a warning from its Long Range Acoustic Device (LRAD). A broken PA system made it hard to warn passengers, coupled with the crew who abandoned the passengers.
Worst Cruise Ship Rapes and Sexual Assaults By Liner?
Here are some notable cases:
2019 Carnival Sensation: In 2019, a crew member on the Carnival Sensation was arrested and charged with sexually assaulting a female passenger.
2016 Carnival Liberty: A passenger on the Carnival Liberty reported being sexually assaulted by another passenger while on the ship. A young woman claimed she was slipped a date rape drug aboard the Carnival Miracle
2016 Disney Wonder: In 2016 a Disney Cruise Line employee was accused of sexually assaulting a young girl while the ship was docked in San Pedro, California.
2015 Carnival Breeze Cruise: In 2015, a crew member on the Carnival Breeze was arrested for sexually assaulting a female passenger.
2013 Carnival Triumph: In 2013, a teenage girl reported being sexually assaulted by a crew member while sailing aboard the Carnival Triumph.
Royal Caribbean Cruise Lines: Has also faced several sexual assault allegations on different ships over the years. Some cases have resulted in arrests and expensive legal actions.
Cruise lines, such as Norwegian, appear to be experts at losing videotapes and other evidence of assaults or raped females or children being thrown overboard. Cruise, dock walk the gangplank at foreign ports at your own risk, especially if a single woman drinking and caring for kids during dinner at restaurants with no chaperone. You could be jumped on a shore excursion or hijacked by pirates and forced to perform sex acts in exchange for your life. Worse, your attackers can still throw you into the sea with no tender boat or liferaft in sight. As you fall to your death, it is no comfort if the criminal is arrested, placed in a cruise ship jail, and convicted of manslaughter. Your life will still be over!
Conclusion
We just covered the 13 worst cruise lines by accidents and sexual assaults at sea. Are you an author or former cruise ship officer, or are you seeking experts or books on this topic? We are dedicated to exposing the secrets Cruise lines don't want to face and are willing to spend the next minutes or hours assisting you too. We offer free initial consultations to all cruise ship victims 24/7 as well. If you want help from the right law firm, you can contact us at (833) LETS-SUE for a confidential conversation to tell us your side of the story and get things under control!
Citations:
Main Los Angeles Location
633 W 5th Street #2890 Los Angeles, CA 90071 (213) 596-9642.