CDC Removes COVID-19 Cruise Ship Travel Health Notice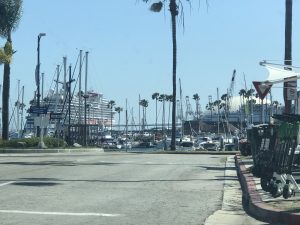 Our generation has never had to deal with a pandemic that alters almost every aspect of our lives like Covid-19 has done in the last couple of years. According to the Centers for Disease Control and Prevention (CDC), we are not completely out of the woods yet. We have already seen an increase in cruise ship accidents, including sexual assaults aboard many ships.
The United States still witnesses over 26,000 new cases and 700 deaths daily. Although the rates of new cases, hospitalizations, and deaths have gone down significantly due to the Covid-19 vaccines, there is still a lot to do.
However, after conducting an assessment, the Centers for Disease Control and Prevention dropped the travel health notice that has governed cruise travel for the past two years.
In a statement issued on Wednesday, March 30, 2022, the Cruise Lines International Association (CLIA) announced that to level the playing field, the CDC had looked at the effective public health measures being applied on cruise ships. Similarly, situated venues on land were no longer being subjected to these travel health notices, which is why they decided to ease the restrictions for those traveling on a cruise ship.
CLIA's cruise line members, from the start of the Covid-19 measures, have had to deal with health and safety protocols, such as verifying with the health agency the vaccination status of all travelers and employees in the cruise industry. Anyone who was not up to date with their Covid 19 vaccines was not allowed on any cruise ship.
CDC's removal of these health measures in place on cruise ships for some time now is a sign that cruise ship travel is reverting back to the relaxed travel settings last experienced more than two years ago. Cruise lines can now allow anyone to board ships similarly to their pre-pandemic operations.
Are Cruise Ships Now Covid 19 Free?
Although CLIA, in charge of cruising, recognizes the need for the removal of the health notice to make cruise travel more accessible, they also know that the CDC's decision to put such health measures in place was the right one. Covid-19 transmission is still possible, which is why even fully vaccinated travelers need to make their own risk assessment before boarding a cruise ship, much like any other traveler in the world.
To level the playing field between cruise lines and similar industries, the CDC decided to remove the travel health notice, but the risk of severe illness from Covid 19 while aboard a cruise line is still accurate.
What Cruise ship Owners Say About Dropping the Travel Health Notice
Those in charge of cruise and similarly situated businesses have welcomed this decision by the CDC, saying it is a recognition of their work to protect their passengers. They have always provided guidance and additional precautions, and today's decision is a reward for their efforts.
Most cruise lines, such as Holland America Line, have started to get ready to welcome cruise travelers for the first time since March 2020 and set off on cruises that they have been planning for the past several weeks.
Got Injured or Ill on a Cruise Ship? Call Ehline Law!
When choosing to travel on a cruise ship, the importance of conducting your risk assessment cannot be emphasized enough. There are a lot of other dangers besides Covid 19. As travelers buy tickets for cruise ships and begin to prepare, they should always keep safety in mind.
If you have been injured or have fallen sick while on a cruise ship, you may be entitled to compensation from the cruise line. Call Ehline Law today and book a free consultation.