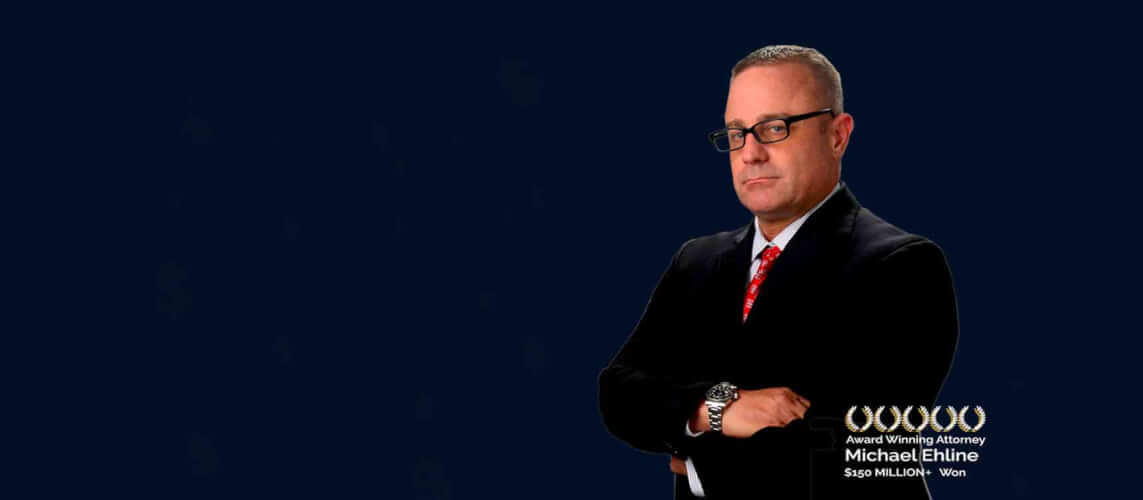 Oftentimes we hear about a missing passenger thrown or tossed into the sea. Many times this news is associated with criminal activities aboard the cruise ship.
Because of this, many potential voyagers or vacationers have started questioning the regulations associated with the cruise ship industry. Many of us fail to realize that the cruise industry did not have any regulations back when it started. And we have progressed so much since then. However, even with a lot of progress, the industry remains notorious for criminal activities, malpractice, and other unfavorable activities.
If You are Cruising, Make Sure You Know All of This Information
Regulatory Authorities for Cruise Lines
Who is Responsible for the Inspection and Enforcement of the Law on Cruise Ships?
Cruise Lines Have Manipulated the Regulations for a Cruise Ship
Are Regulations Enough to Avoid Incidents, Accidents, or Casualties?
Before discussing its impact, let's look at the regulations surrounding the cruise industry.
Regulatory Authorities for Cruise Lines
Several regulatory authorities have the power to change and review standards for safety, health, and more. Each respective authority can introduce new laws and parameters governing the law in their relative field.
The main regulatory bodies for cruise lines are the US Coast Guard, International Maritime Organization (IMO), and International Labor Organization. However, other regulatory authorities like World Health Organization, the Centre for Disease Control and Prevention, and Environmental Protection Agencies exist.
Besides these regulatory authorities, cruise lines also have to follow the laws and regulations of their registered country.
The regulations surpass international standards with so many different regulatory authorities, laws, and cruise lines international association policies. But many citizens believe there is a need for further strictness on a cruise line.
US Coast Guard
US Coast Guard ensures the safety of cruise ships entering and exiting US waters. For collecting passengers from any port in the United States, the US Coast Guard is responsible for implementing international and local laws regarding safety and security at sea.
The US Coast Guard must-visit cruise ships to ensure safety and lifesaving equipment are present and in working condition. They must also review the hiring of crew members to check their competency in case of any emergencies.
Cruise ships must report incidents during shore excursions, missing passengers, and other criminal activities to the US Coast Guard.
International Maritime Organization
The IMO is a part of the United Nations that looks at maritime affairs and manages them. The organization looks explicitly at the safety of passengers at sea, increasing security for vessels traveling in international waters, and focuses on preventing pollution by the cruise industry.
It creates a regulatory framework for the entire cruise industry to abide by, internationally and nationally. The IMO plays an active role in developing international regulations and guidelines in collaboration with other relevant authorities.
Who is Responsible for the Inspection and Enforcement of the Law on Cruise Ships?
Inspection and enforcement are the foremost hurdles when it comes to following laws. However, the cruise industry has robust systems to ensure that these laws are followed at all times.
Port States
A cruise ship traveling in the water of a foreign country or docking at its ports must follow international, national, and local laws. A port state has all the authority to inspect cruise ships and hold them accountable if they're not complying with the regulations.
Some active organizations in port states are CDC, EPA, FBI, US Coast Guard, and Customs and Border Protection.
They are responsible for the following:
Reviewing ship designs
Issuing safety certifications
Conduct scheduled and unscheduled inspections
Enforce compliance with regulations
Punish cruise ships for violating any laws or for not following rules.
Countries of Registration
A country where a cruise ship gets registered must ensure that the cruise ships and their crew members follow and comply with all national and international regulations. These countries must conduct independent investigations from time to time to ensure compliance with the law.
Classification Societies
Sometimes it can get complicated for a country's relevant authorities to monitor the cruise industry and ensure they follow the law. Many have independent organizations or societies to take over this task.
That way, they can check whether the cruise lines follow the ship's regulations and health and safety protocols.
These societies can set safety and environmental rules and guidelines for the cruise lines to follow and conduct inspections and surveys to ensure they correctly manage their ships.
Cruise Lines Have Manipulated the Regulations for a Cruise Ship
You may have noticed that cruise ships' ticket costs have been reduced over the years, attracting thousands of more potential travelers looking to enjoy their vacations.
Cruise ships, at one point, were a dream vacation for many consisting of lavish luxuries, all found in one place. However, it has become accessible to many due to the meager ticket prices.
Don't get us wrong; cruise lines still make hefty profits even with the low ticket prices. This suggests that the industry or major cruise lines like Royal Caribbean, Regent Seven Seas, Carnival, and others are cutting costs somewhere.
Even with all these relevant authorities active and playing their role, the cruise industry is a massive industry worth billions of dollars, making regulations very difficult. The sector has lobbyists passing laws in their support or going against any bills that may potentially harm or further regulate the industry.
The cruise lines take advantage of local laws and avoid international laws by registering in other countries. Other country flag vessels are not governed by the US federal labor laws meaning the minimum wage in the US does not apply to foreign-registered ships.
These cruise ships pay their crew members well below the minimum wage and have them work in unsafe conditions, with many threatening to fire employees if they refuse to work.
Unlike the Federal Aviation Administration, which can shut down the entire operations of an airline based on a few aircraft failing the safety requirements, the cruising industry is a bit different.
Cruise lines register in other countries and take advantage of relaxed laws. US Coast Guard must conduct checks on a ship once every 12 months, while other countries may have different requirements.
Even with such checks, the relevant authorities can't check every aspect of the ship. This can take time and affect the profits of the cruise line. Hence these ships are always operational and at sea.
Another primary concern is that even though IMO has the right to create guidelines for cruise ships to follow, they can not enforce these regulations. Even with all the negligence that might be going on, IMO can not impose fines or deliver punishments to cruise ships as that jurisdiction falls under the ship's country of registration.
Since these responsibilities fall under the country of registration, cruise lines are quick to register their ships in countries with very relaxed safety, environmental, and labor laws, like the Bahamas and Panama, among many others.
Here cruise ships operate non-stop and easily comply with local laws resulting in maximum compensation while compromising on international safety, labor, and environmental regulations. This allows the cruise lines to charge meager fees, outsource shore excursion activities, and disregard many safety and security concerns.
In previous years, there have been a lot of fire breakouts on cruise ships, with many reporting an engine room fire causing a lot of mechanical failures and engine shutdowns in boats. This poses a massive threat to all the cruise passengers aboard the vessel. Besides large fires, there have been many unreported incidents of small fires on cruise ships from different witnesses.
With so many regulatory bodies, one would assume that these are a thing of the past. Besides fire, other issues have been alarming, but these get shrugged aside. Cases of the Norovirus outbreak in 2012 and the latest Covid-19 aboard the ships are a huge concern. But, in the end, cruise lines have been winning their legal battles most of the time.
Cruise lines take advantage of every loophole to maximize their profits. An example of this is the provision they set in their tickets. Ticket contracts may be unenforceable according to the law. But the courts must follow the rules of the country whose flag is on the vessel. In many cases, these laws work in favor of these corporate giants.
An incident on Costa Concordia resulted in a woman traveler losing all her luggage and almost her life, But in the end, she was only given $9,000 in compensation. This is the story of many other victims aboard a cruise ship.
Are Regulations Enough to Avoid Incidents, Accidents, or Casualties?
An airbag in a vehicle is there to protect an individual in the case of an accident; the driver must exert caution to avoid an accident in the first place.
Passengers aboard the cruise ship must not rely on the regulations and laws to ensure their safety since there are a lot of provisions in the rules and regulations governing this industry.
Cruise passengers must take all the necessary steps to ensure their and their families' safety. They must stick together or remain in a group to avoid any sexual harassment or stay away from the railings since the cruise might not look for them if they fall over. Although there are a lot of regulations, a lot of loopholes exist at the same time.
Instead of further increasing regulations or bringing in new laws or guidelines, there is a need for creating awareness among cruise passengers. Hence, they know the risk associated with a cruise vacation.
Schedule Your Free Consultation With a Cruise Ship Lawyer To Learn More About Regulations At Sea
Have you or your loved one has gotten injured on a cruise ship due to someone else's negligence? Contact Ehline Law and our Los Angeles cruise ship attorneys to get an evaluation of your case.
We understand the ins and outs of the regulations governing this industry and are well-versed in dealing with cruise lines and their insurers.
We have had a positive track record in protecting cruise ship victims and have retrieved millions for our clients. Let us give you the legal representation you are looking for and hold the cruise line accountable for the damages done.
We understand how tough it is to undergo legal proceedings when recoveringOurur defense team can negotiate on your behalf and get you the compensation you deserve. Contact us at (213) 596-9642 and get a free consultation with our legal experts today!