Get Tossed Over on a Water Taxi?
Our Ultimate Guide to Understanding Cruise Tender Accident Claims is here for victims and curiosity seekers. Let's learn. When cruise ships are too large for smaller locations that don't have facilities to host a large cruise ship, they often transport passengers via tender boats. These watercraft are a great way to explore hidden gems and breathtaking places worldwide. However, tender crafts are relatively easy to get into and board, making them risky for new and even experienced passengers and crew.
Ehline Law and our California ship tender boat lawyers have the experience and knowledge to handle tender accident claims and protect you from threatening insurance companies. Contact us to learn more about your rights as an injured victim to be protected by board tenders and crew.
Cruise Port Availability Determines the Need for Tendering
Ports have limited space and can only accommodate a certain number of ships before stopping access to other cruise ships' incoming.
Remember that many tenders refuse you the ability to bring handicapped person assistive devices like wheelchairs. So caveat emptor when visiting small ports of the call, regardless of your loyalty status with the ship and crew member teams. The tendering process is a whole different ball of wax.
You'll often see this happen at tourist destinations, especially during the holiday season when cruise lines receive the most bookings. However, the port authorities typically have designated tendering space available to accommodate tender boats to appease the cruise line.
Ports catering to cruise tendering are also called "tender ports." And you sometimes get a tender if you cruise to specific city ports. These smaller locations are rarely docked and tendered at all. So check your itinerary and queue onboard before getting too excited. For me, motion sickness aside, I will avoid cruises altogether as they are far too dangerous and potentially destructive. As I sue cruise lines, I am careful and know the dangers passengers face before and after anchoring. Listen to me if you are reasonable and weigh the risks versus the unobstructed benefits.
Tender Boats Can Hold up to 200 Passengers
Now you may be thinking of small dingy boats for tender ships, but that's not the case. Tender boats are relatively large. A small boat may accommodate up to 80 people, while a medium to the large-sized tender boat may have seating for up to 200 passengers. Tender operations can take considerable time, requiring many boats as cruise ships have thousands of passengers aboard.
Think of them as a water shuttle service transferring guests from one location to another. The shallow waters make it difficult for massive cruise ships to transport passengers directly to the shore.
Some piers may accommodate only one cruise ship at a time; if two arrive, one must anchor offshore and use tender boats to transfer passengers. Cruise ships can also use tender boats for emergencies.
What Does "Tender Required" In an Advertisement Mean?
When Cruise Lines plan a cruise, they review the logistics of the entire trip, and if the trip has smaller locations with piers incapable of hosting large ships, cruise lines advertise "tender required."
When you come across this phrase, it means that the ship cannot dock at a particular port, and passengers will need to use a tender boat to reach the shore.
If you're prone to sea sickness or are afraid to travel in tender boats, book cruises that only stop at large cruise ports with facilities to host them.
What Does "Possible Tender" In an Advertisement Mean?
Besides "tender required," you may also come across "possible tender," which means that the cruise ship may only dock in certain conditions, and passengers may have to use tender boats for shore excursions only when the cruise ship cannot dock at the pier.
Such situations may arise when the water level is low or another cruise ship is docked at the small pier, requiring the other to anchor in the sea.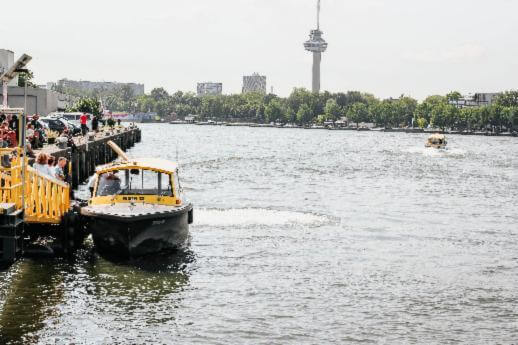 When the sea is rough due to harsh weather conditions, a ride in a tender boat can be dangerous and bumpy, causing passengers severe sea sickness.
What Boats Do Cruise Lines Use to Tender Passengers?
There are three types of boats a cruise line may use to tender passengers from their cruise ships, and these include:
Cruise ship lifeboats
Rental boats from private companies
Cruise Line-owned tender boat harbored at the port.
Tender Tickets and How to Get Them
You don't need to pay for a tender ticket; your cruise ticket includes the tender trip, meaning you get a free boat trip.
Although it is a free trip, you can still get a tender ticket. On most cruise lines, you will have to get one tender ticket per group or person, depending on the cruise line's policy.
Many cruise lines will designate an area on the cruise ship where they will hand out tender tickets during specific hours listed in the daily newsletter.
If you want to experience cruise ship tenders and have a great time exploring locations, you must note the timings the ship gives out tender tickets.
Cruise Ship Tender Boats: What You Need to Know about Cruise Ship Tenders
Before getting on a tender boat, let's go over a few relevant things you should know about them and cruise ship tendering in general.
Not Suitable for People with Limited Mobility
A cruise ship docks at a port makes it stable enough for passengers to get off it safely. However, that's different with tender boats as they have smaller entrances, and the sea can make the entire process of getting onto a tender boat rocky.
It can be challenging for individuals with limited mobility to get on a tender boat. Sometimes the entrance can be too small to accommodate a wheelchair, while other times, there may be somebody there to assist you, but it can be a risky and uncomfortable experience.
Depending on the cruise line and the destination, tender boat type and methods to get on the shore may vary. Some cruise lines may have mobility requirements that guests must pass before getting onto a tender boat.
If you're an individual with limited mobility, checking the cruise itinerary for any tender ports is best before booking the ticket.
Cruise Ship Tendering Is Not Suitable for People Afraid of Sea Sickness
Sometimes the sea may be calm, and it can feel surreal, but most of the time, the waters are constantly moving, which can cause sea sickness. Larger ships can weather the rough waters and waves compared to smaller boats.
Usually, cruise ships anchor only a short distance from the sea; it can only be a 20-minute journey to the pier or dock in a tender boat. However, if you're prone to seasickness, that 20 minutes of the trip may seem like a living nightmare.
Cancellations Are Not Uncommon
When the weather is harsh, the cruise lines may cancel the excursion and avoid using tender boats to tender passengers to the shore.
It can be hazardous for cruise lines to let passengers travel to the shore in bad weather conditions when the chances of accidents are high. A docked port is a much safer option.
Cruise ships are also pressed for time as they must follow their pre-planned itinerary. Sometimes the vessel may wait for a while if there is a chance for the weather to clear up, but in most cases, there is little time, and the captain may decide to move forward with other activities.
When a tender port is canceled, there is no compensation, as that is an accepted risk when purchasing a ticket.
There May Be Pushing and Shoving at Tender Ports or Cruise Ships
There is often much chaos in tender ports and the vessel, as many passengers try to rush during embarkation and disembarkation due to limited time.
Many want to be the first to get off the tender boat to have enough time to explore the shore and the location they're getting off on, while others rush to embark on the tender boat as they want to take advantage of the last one.
When there are many people in a hurry, embarkation and disembarkation can be risky as you may become a victim of pushing and shoving, resulting in injuries if you fall.
Major cruise lines, including the Norwegian cruise line and Royal Caribbean, offer priority debarkation if you're part of their loyalty program, allowing you to avoid all the rush and hassle associated with tendering.
If not part of the loyalty program, enjoy the leisurely breakfast, explore the massive ship, and catch the last tender boat to the tender port.
Don't Miss the Last Tender Back to the Cruise Ship
The local bars, shopping scene, and activities can distract you from the fact that there is a schedule to follow, and if you don't make it on time to the last tender boat, the cruise ship will not wait for you and leave you behind at the tender port.
The cruise line you're traveling with will not offer alternative travel arrangements, and you will have to pay to fly to the next port the cruise ship will be heading to.
Other Law Related to Tenders and Excursions
Is the Cruise Line Responsible for Any Tender Accidents?
Although these boats can make it difficult for passengers to get on and off, cruise companies are responsible for ensuring that their guests are safe.
If a passenger suffers injuries using a tender boat, it is often because of the cruise company's negligence.
Fortunately, injured passengers can file a claim against the cruise company to recover compensation. However, cruise companies have a terrible reputation for avoiding claims making it challenging for victims to fight for their rights.
The victim must prove that the accident occurred due to the crew member's negligence. They would need to obtain medical reports and gather evidence to prove that their injuries resulted from the crew member's negligence.
A skilled cruise ship injury attorney can help injured victims navigate through complex legal waters, handle the insurance companies, and ensure swift justice by recovering the compensation they deserve. Did you have no place to sit on an exposed upper deck, tossing you to sea or onto the lower deck or walkway off the anchor? Did you miss your tender time due to a mistake caused by the cruise line and get assaulted while stuck ashore on a private island or dangerous city on a small island?
Was priority tendering a big lie? In the ideal world, water shuttles work with the cruise ship to get you on and off in time for the next departure. Cruise lines are supposed to ferry passengers a certain distance and back to make the cruise smarter, not harder. Sometimes this does not work out. When you need cruise tips or a cruise lawyer, contact the superior lawyers at Ehline Law Firm today.
Don't get yourself into deeper water by telling cruise lines about your trip cruising ashore gone wrong. If you have mobility challenges, are facing strong winds, are encumbered, or are stranded on wet or dry land with small children, get to a phone during your ship-to-shore tour. We will handle everything from there. Call an experienced lawyer on or off board before giving any statements. Call (833) LETS-SUE to document your potential water taxi claim and protect your rights to maximum compensation for your injury or death claims.
Schedule a Free Consultation with Ehline Law Cruise Tender Accident Lawyers
The steps involved in getting a top lawyer are simple. Depending on the severity of the injuries sustained from the accident, you may look at tens of thousands of dollars in medical bills and, sometimes, even in the hundreds of thousands. It's not fair that you have to pay for your injuries when you weren't the one causing them while at sail, relegated to the top deck with inadequate lifeboats, etc.
Our attorneys will help investigate the incident and latest cruise news at the tender port or on the ship, gather the necessary evidence to support your case, file a tender accident claim, and fight for your rights to get the compensation you need to pay for your injuries.
If you suffered injuries either at the tender port during disembarkation or embarkation at sea due to no fault of your own, contact us at (833) LETS-SUE for a free consultation with our legal experts, as you may be eligible for compensation. You can also fill in our online contact us form and get driving directions.
Main Los Angeles Location
633 W 5th Street #2890 Los Angeles, CA 90071 (213) 596-9642.